Pecan pie
Pecan pie
Make this delicious American pecan pie for Thanksgiving ! Full of flavours and obviously full of love !
Ingredients
Materials
8 inches diameter pie dish
---
Preparation
Pie crust :
Put flour + sugar + salt in a blender. Add butter cut into small cubes. Mix 4 to 5 times. Transfer in a bowl. Add water and mix with a spatula. Knead gently with your hands until homogeneous.

Transfer on a baking sheet and put an other baking sheet on top. Spread the dough and refrigerate for 1 hour.

Place the dough in a greased pie dish. Put some baking paper on top and pour legumes in it. Refrigerate for 10 minutes and bake for 15 min at 390°F (200°C). Remove the baking paper and the legumes and set aside.

Filling :
Mix all ingredients except pecans.

Spread some egg wash mixed with milk on the pie crust borders.

Put the pecans in the pie crust and pour the filling on top. Bake for 35 min at 350°F (180°C).

Leave to cool down and eat it with ice cream or whipped cream.
Photos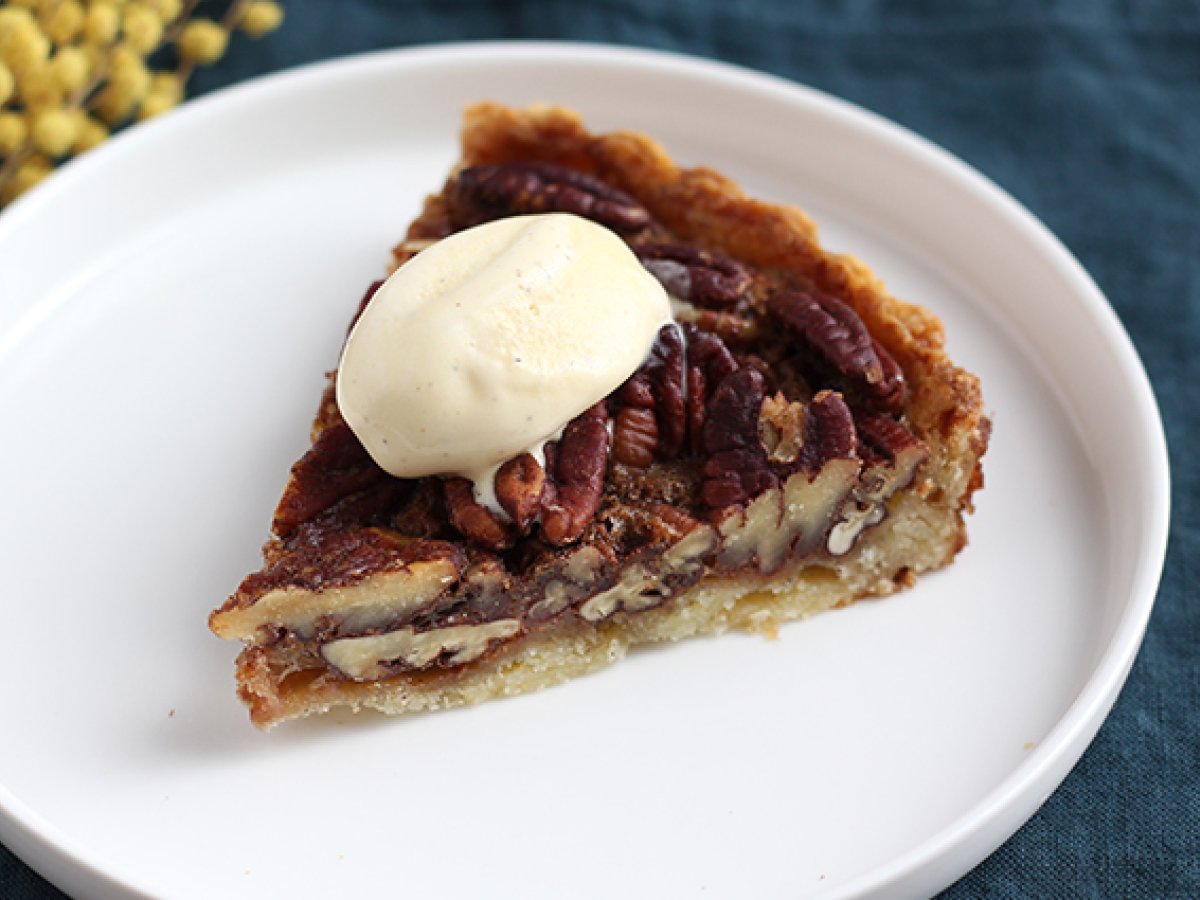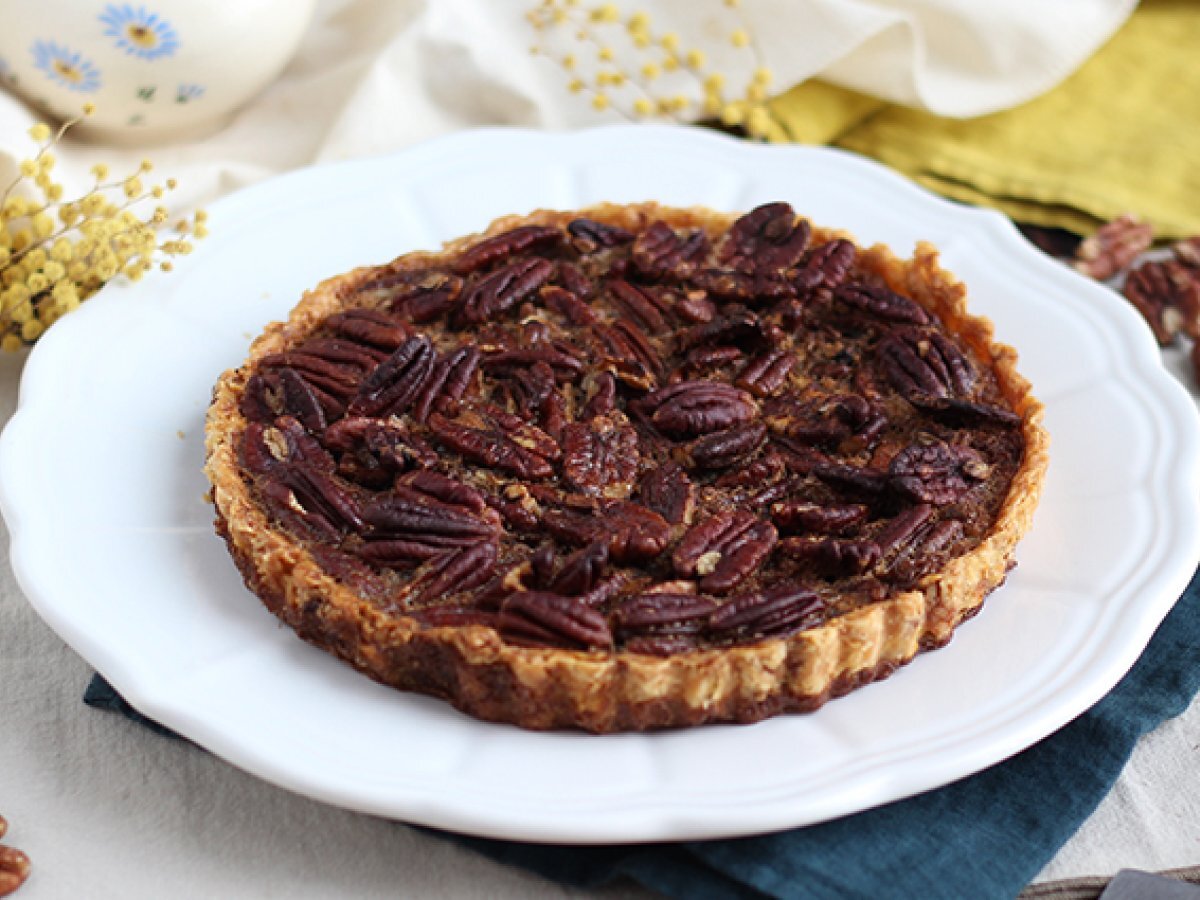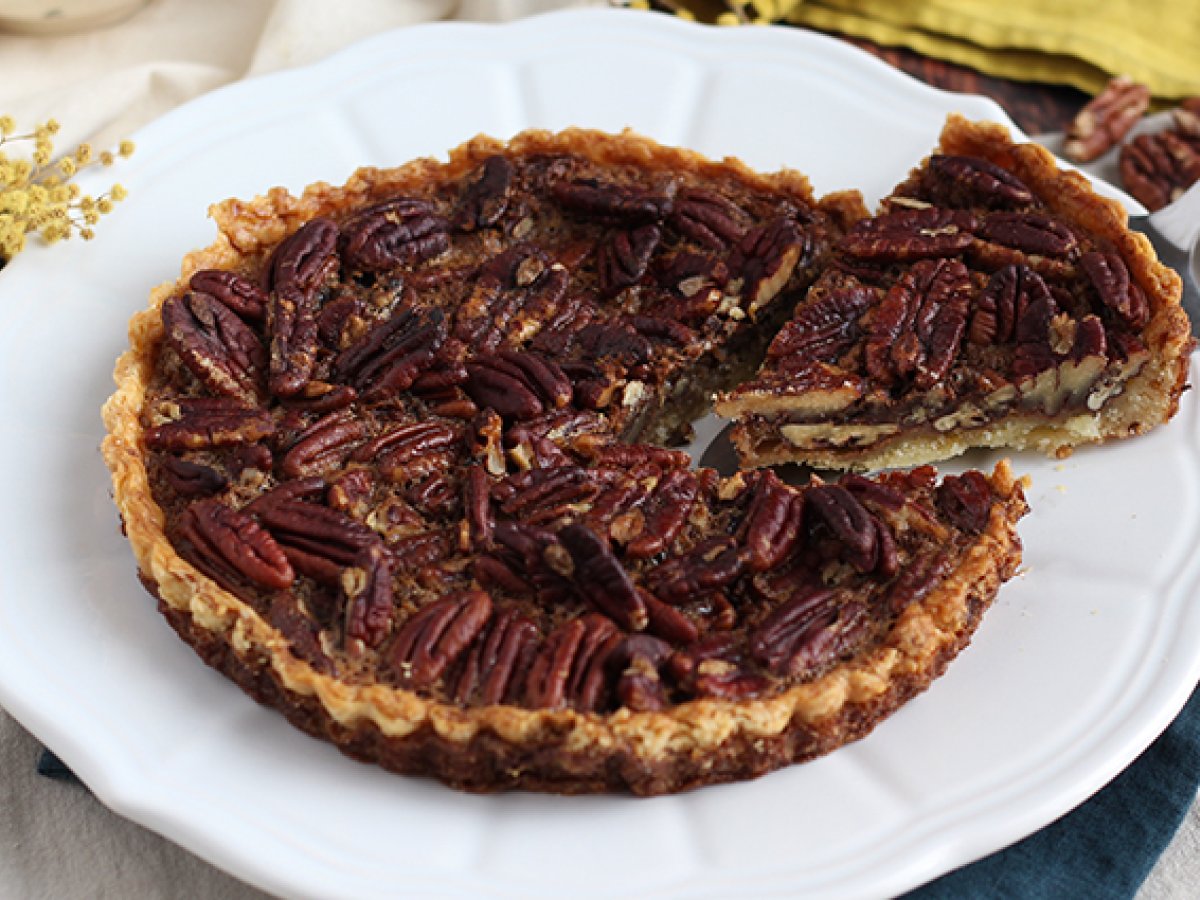 Questions:
Related recipes
Recipes