Apple roses
Apple roses
(4.8/5 - 116 votes)

20

35
Preparation
Wash the apples, cut in half and core them. Then slice in very thin slices, slightly smaller than 1/8 inch. In a saucepan, bring the 4 cups water, sugar and lemon juice to a boil and place the apple slices in.
Boil for 2 minutes, or until the slices soften and you can easily bend them.
Have a colander and a bowl close and when the time is up, just fish the apple slices with a slotted spoon and let them cool in the colander.
On a wide plate put some paper towels and nicely arrange the apple slices so that they can cool down completely and also dry up a bit. Prepare your work surface by lightly sprinkling it with some flour or just use a silicone mat and lay the puff pastry sheet down.
With a pastry cutter, cut long strips, approximately 1/2 inch wide. Then mix the zest, sugar and cinnamon and nutmeg and evenly spread it over the pastry sheet.
You should probably do this before cutting the long strips, although it's really not going to make much of a difference. After spreading the cinnamon mixture, slightly press it down into the dough.
Preheat the oven to 425 degrees F. By this time your apples should be cool and almost dry. So take a few slices and place them on the strips, overlapping them so they do not fall out and also make the rose-like design (petals) of the finish product.
Now start rolling, making sure it is fairly tightly rolled. This is what you are supposed to get in the end. Make sure you have lined the baking sheet with parchment paper. Bake for 25 minutes, or until nicely golden.
Photos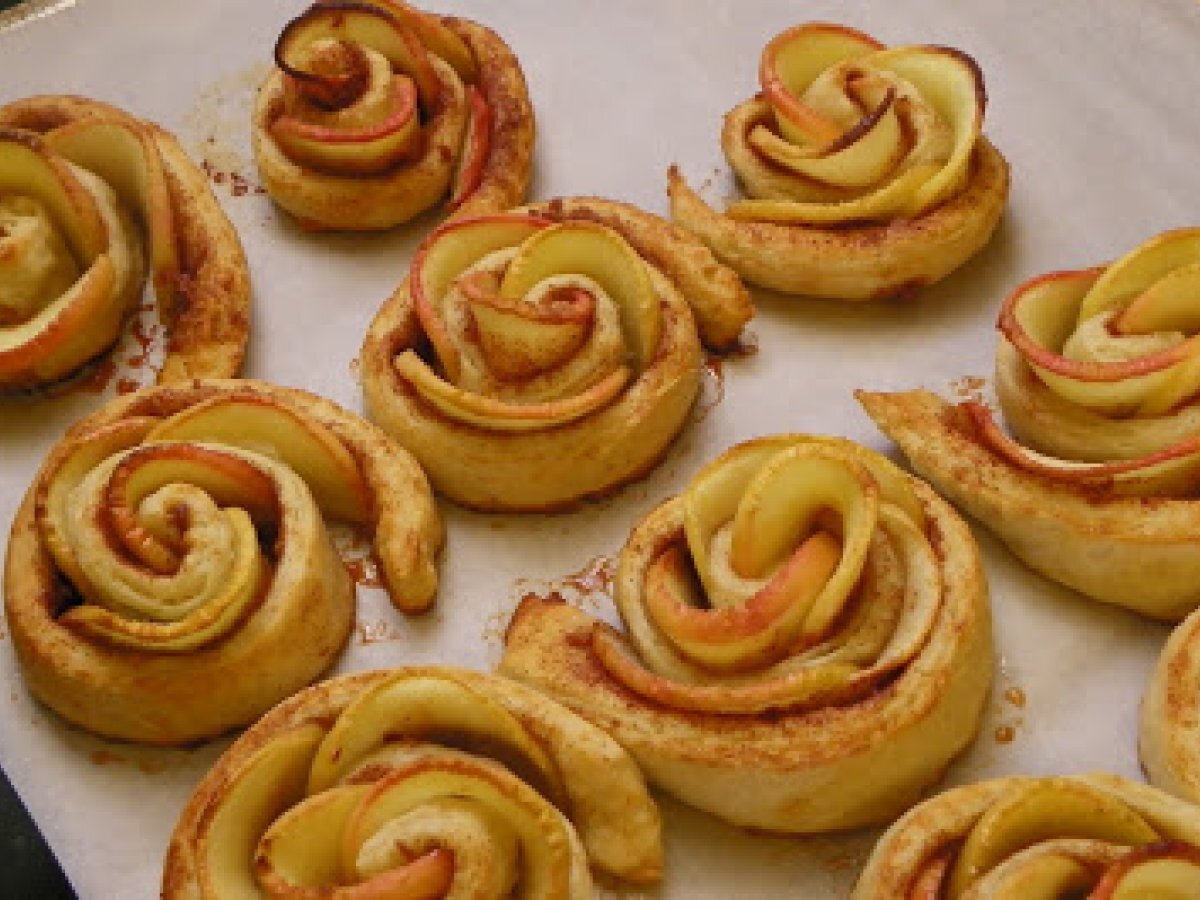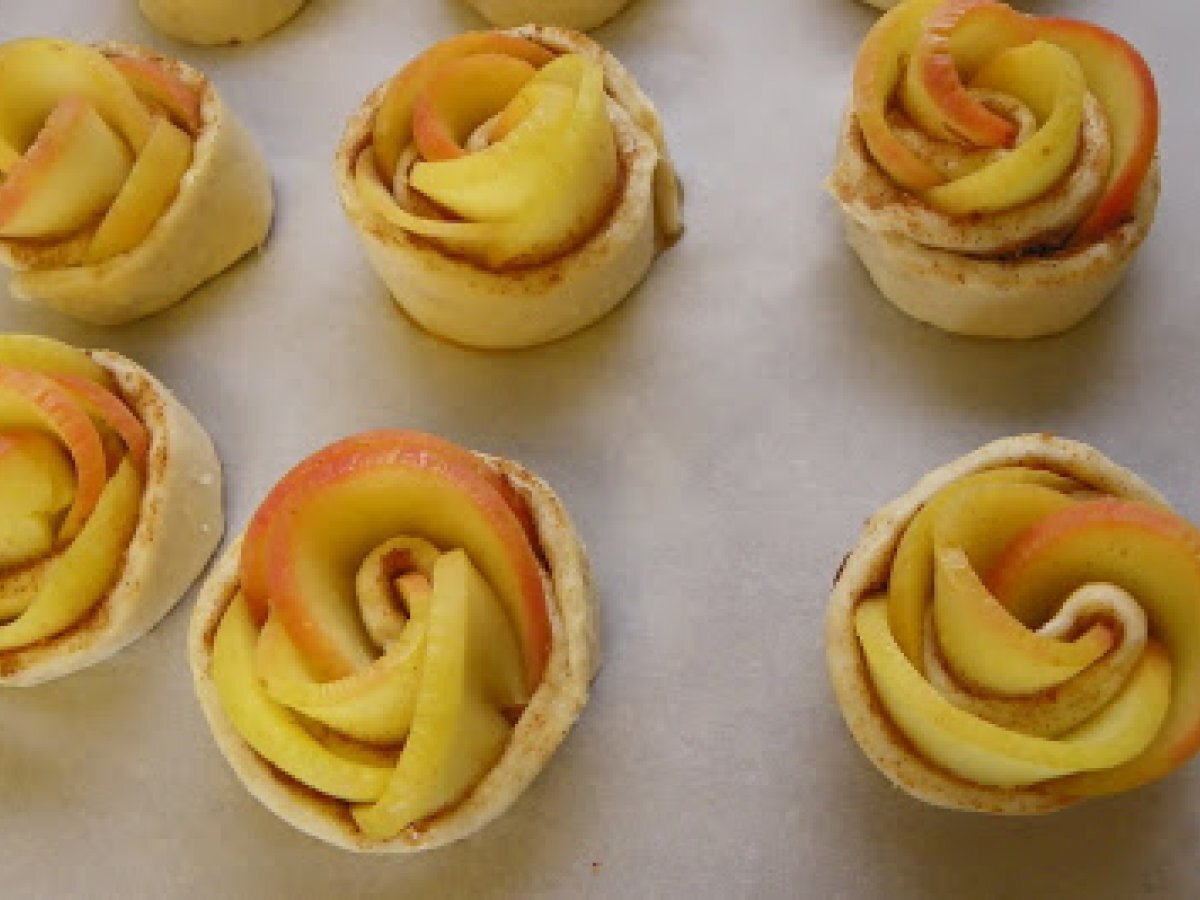 Questions:
You may like
Recipes