Basbousa (semolina cake)
Basbousa (Semolina Cake)
Preparation
Cream together butter, sugar, and vanilla essence until mix turns very light and becomes very light and fluffy. Add eggs to the butter mixture one at a time and beat very well. Set bowl aside.
In a separate bowl, sift together semolina, baking powder, baking soda. Slowly add semolina mix to the butter mixture, alternating with the yogurt, until both are well incorporated into the mixture.
Beat very well until very fluffy, this will allow the semolina to expand while baking in the oven. Heat oven to 300*F6. Grease an 8 X 8 square baking dish, or use a round 6" baking pan.
Enjoy with a strong cup of mint tea. Pour the batter in to the bakin dish and smoothe out. "Pinch" the almonds into the batter, pushing all the way through to the other side (if using round pan), and add the almonds close together to ensure that all pieces of cake will have a cake.
If using a square pan and not turning, place almonds on top of cake.8. Bake for 30 - 35 minutes (for 8 X 8 pan) or 45 - 50 minutes for 6" round pan. While cake is cooking, make the simple syrup but boiling together the sugar, water, rose water, and lemon juice.
Once brought to a boil, allow to boil for 5-7 minutes. Remove from heat and place the pan into a larger bowl with cold water and stir well to force-cool the syrup. Keep changing the water in the second bowl as it heats up, replacing it with cold water. Once cold, set aside.
When the cake is cooked through, remove from heat and immediately pour the syrup over top. It will looks like it is submerged in syrup, but leave it alone for 15 minutes allowing the syrup to be soaked in to the cake.
Take a large plate and place over the cake pan, and over the sink, very fast turn the cake pan over with the plate on top and let the cake slip down/out on to the plate. Allow to cool completely before serving.
Photos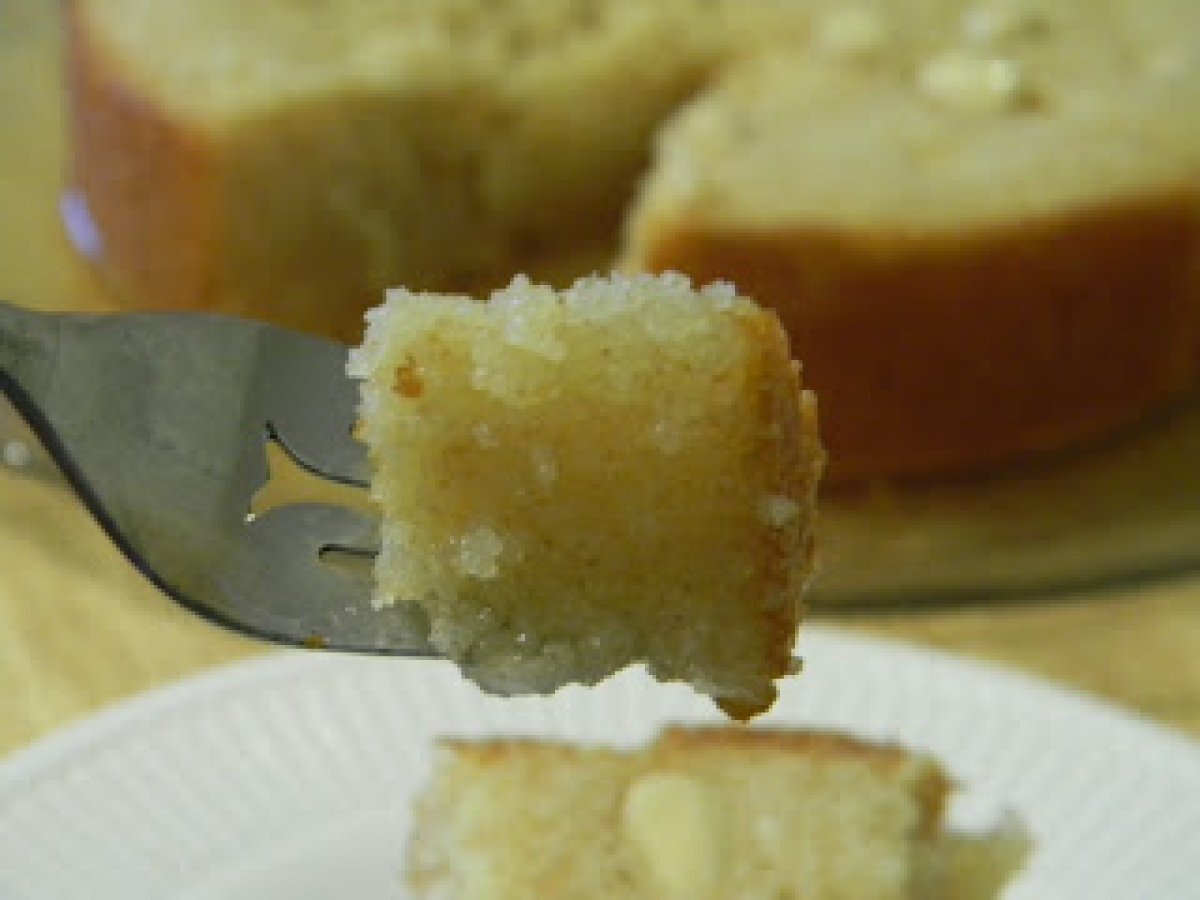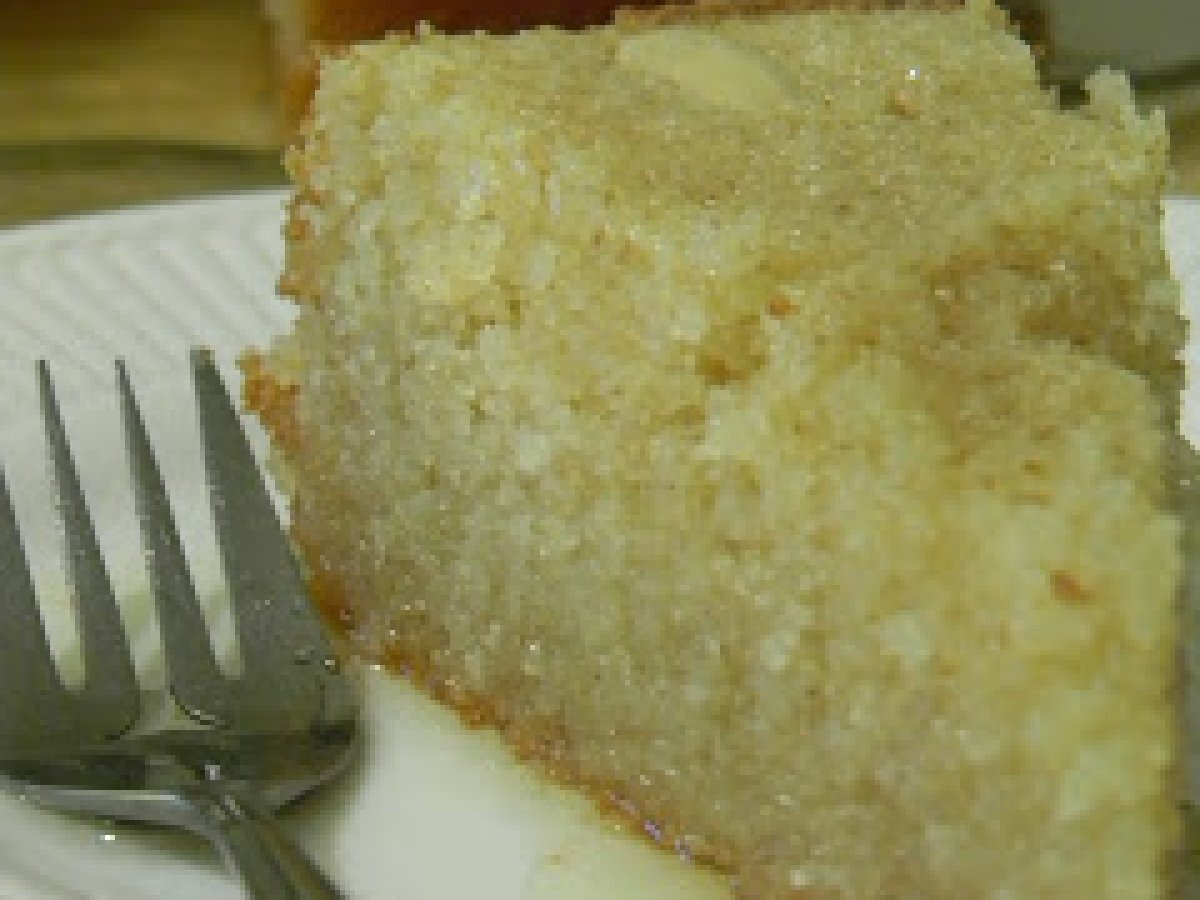 Questions:
You may like
Recipes
Related articles