Chinese tea eggs
Chinese tea eggs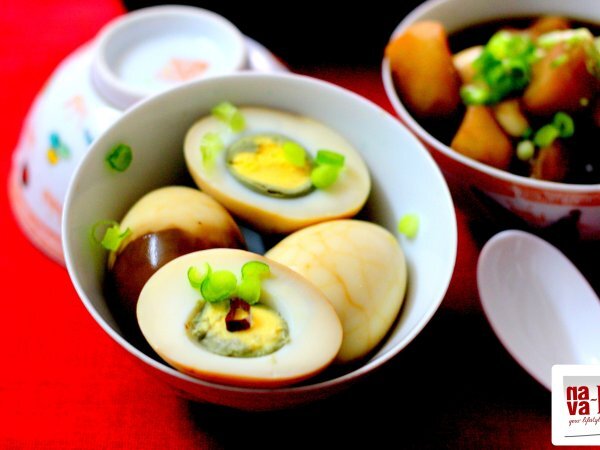 Though commonly eaten as a snack, you can have the tea eggs as a side to rice congee and the left overs into a salad.
Ingredients
1 sachet of ready made
tea
herbs
---
1/2 portion of additional herbs as given in the packet
---
---
3 medium size
potatoes
(remove skin and cut into chunks)
---
spring
onion
as needed - sliced thinly
---
Sauces and Seasoning
---
1 tbsp hoisin sauce
---
1 tbsp dark soy sauce
---
1 tbsp light soy sauce
---
---
pepper and salt for seasoning (use salt sparingly)
Preparation
Into a slow cooker, add eggs, potatoes, the needed herbs and 1/2 liter of water.
Once the eggs and potatoes are cooked, remove and let the eggs cool down.
Keep the potatoes aside and add when needed.
Now crack the eggs gently all over and put back into the herbs soup.
Switch off the cooker and let the eggs stand inside if possible overnight.
Enjoy the eggs with the boiled potatoes and garnished with spring onions.
Questions:
Related recipes
Recipes