Different types of puris ( all time favorite indian bread )
Preparation
1)Palak puri ( Spinach Puri ):
Pluck, clean and wash the spinach leaves. Discard the stalks. Boil in water until tender. Place over a colander and drain well. Sift together the flour, chilli, coriander powder and salt. Rub in the ghee gently with fingertips. Mix in the boiled and mashed spinach, ginger paste and cumin seeds. Pour in a little water and make a stiff dough. Knead the dough gently for a few minutes. Cover with a damp cloth and set aside for 10 minutes. Knead the dough, divide into equal parts, shape each into a ball and roll into a round of even thickness. Heat the oil in a kadai and deep fry the puris one at a time and serve hot.
2)Batata puri( Potato Puri ):
Peel and mash the potatoes to a smooth paste. Add the maida, coriander, green chillies, cumin, salt and ghee and mix thoroughly. Pour in the milk and knead the dough well. Set aside for 45 minutes. Roll into small puris and deep fry in hot oil. Serve hot.
3)Hare bhare puris:
Sieve the flour and baking powder together. Add the yoghurt, ghee, salt and some warm water to make a soft dough. Knead gently for a few minutes. Cover with a damp muslin cloth and keep aside for an hour. Knead the dough again for a minute and then divide into 25 equal balls.
To prepare the stuffing:
Mash the boiled peas. Melt the butter in a kadai. Add the crushed cumin seeds. Fry for ½ a minute, add the greenchillies, mashed peas, garam masala, lemon juice and salt. Fry for a minute over medium heat. Add the flour and fry over a high flame for a few minutes until the stuffing becomes dry.
Final Preparation:
Roll each ball of dough into a small round. Place a small spoon of the stuffing in the centre. Gently lift the edges and close it. Dust a little maida on it and roll out again into thin rounds. Deep fry in hot oil and serve hot.
Photos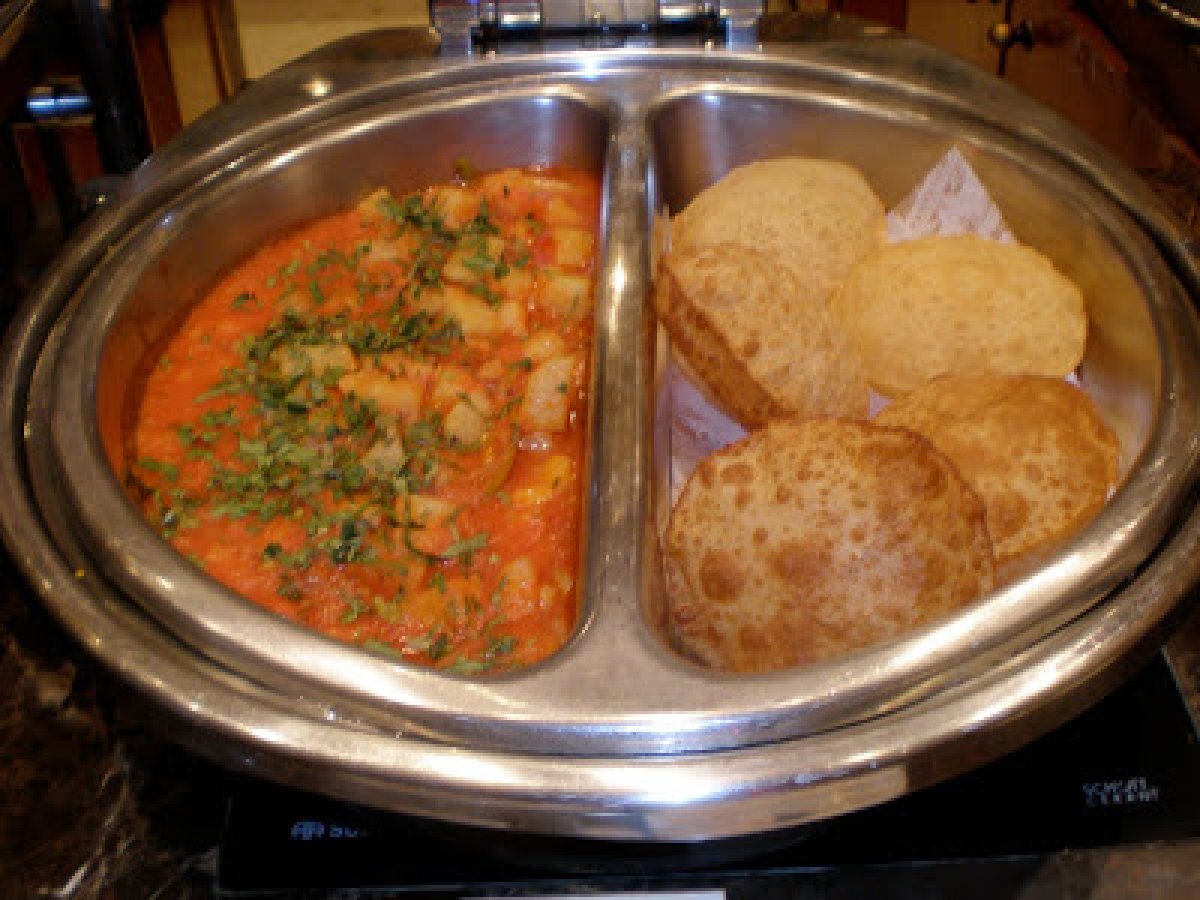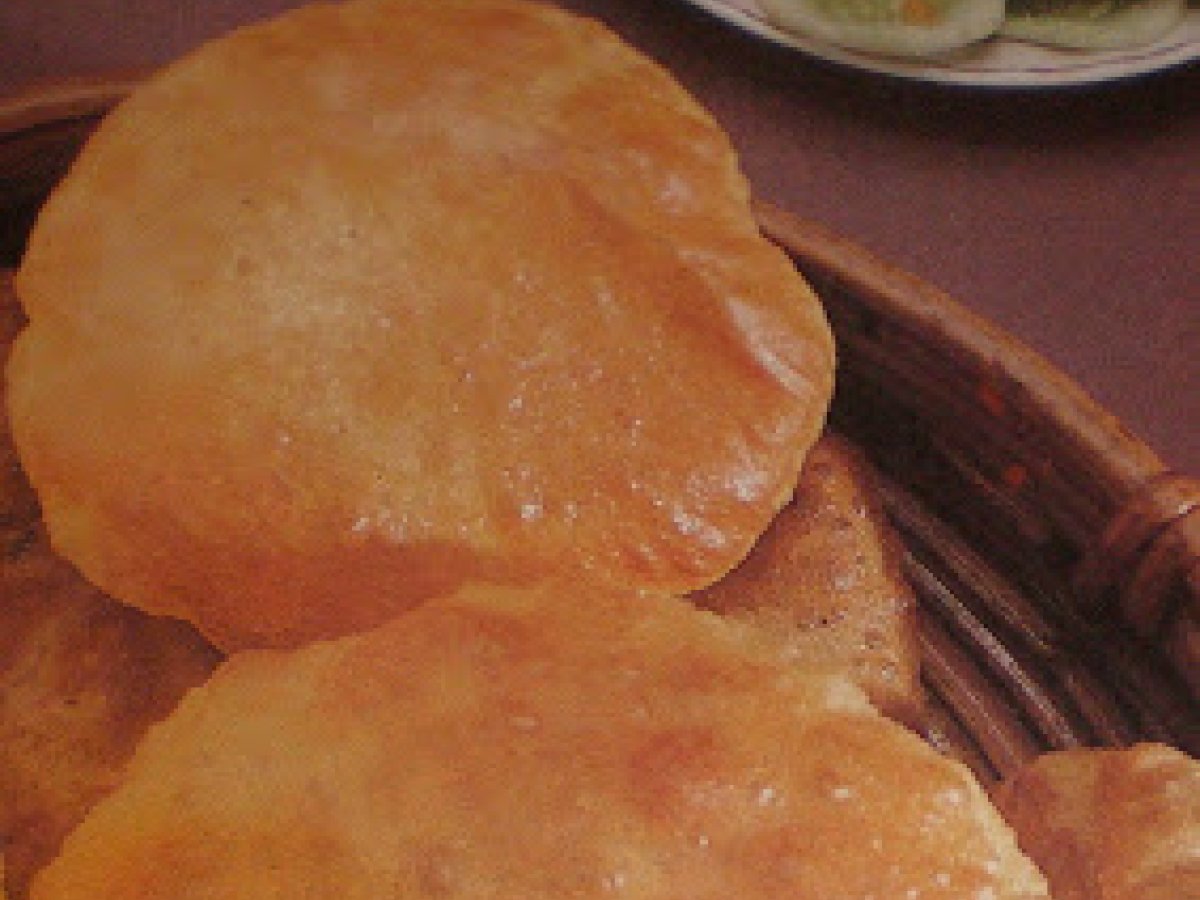 Questions:
Related recipes
Recipes
Related articles