Dried cranberry & walnut bread from ottolenghi for bbd, with roasted bell pepper pasta
Preparation
Put the yeast into the warm water and stand for 10 minutes, then add the orange juice, olive oil and salt. Stir to mix well.
Mix the flours together in a big bowl, and knead with yeast mixture for 8-10 minutes into a smooth and silky dough, adding a little more water if required. Knead in the cranberries and walnuts. Put into an oiled bowl, cover with cling wrap and leave in a warm place to double.
Turn the dough out onto a floured surface. Trying not to beat too much risen air out, pull the edges so that they all met in the centre to form a puffed round cushion shape.
Using a long object, divide the dough into 2 equal spheres.Press down a little and fold one half over he other. Crimp the edges with your fingers like you were making Cornish pastry. Now roll this on th floured surface to create a torpedo like baguette shape.
Lay it gently on a floured tea towel, cover loosely with cling film, and leave to rise in a warm place for another 45 minutes.
Heat the oven to 220C, place a bowl of hot water on the base. Roll the bread off the tea towl onto the baking sheet gently so as not to lose air. Use a sharp serated knife to give it 3 diagonal slashes, 1cm deep.
Bake for 20-25 minutes, till the bottom sounds hollow when tapped. Leave to cool on a wire rack.
Photos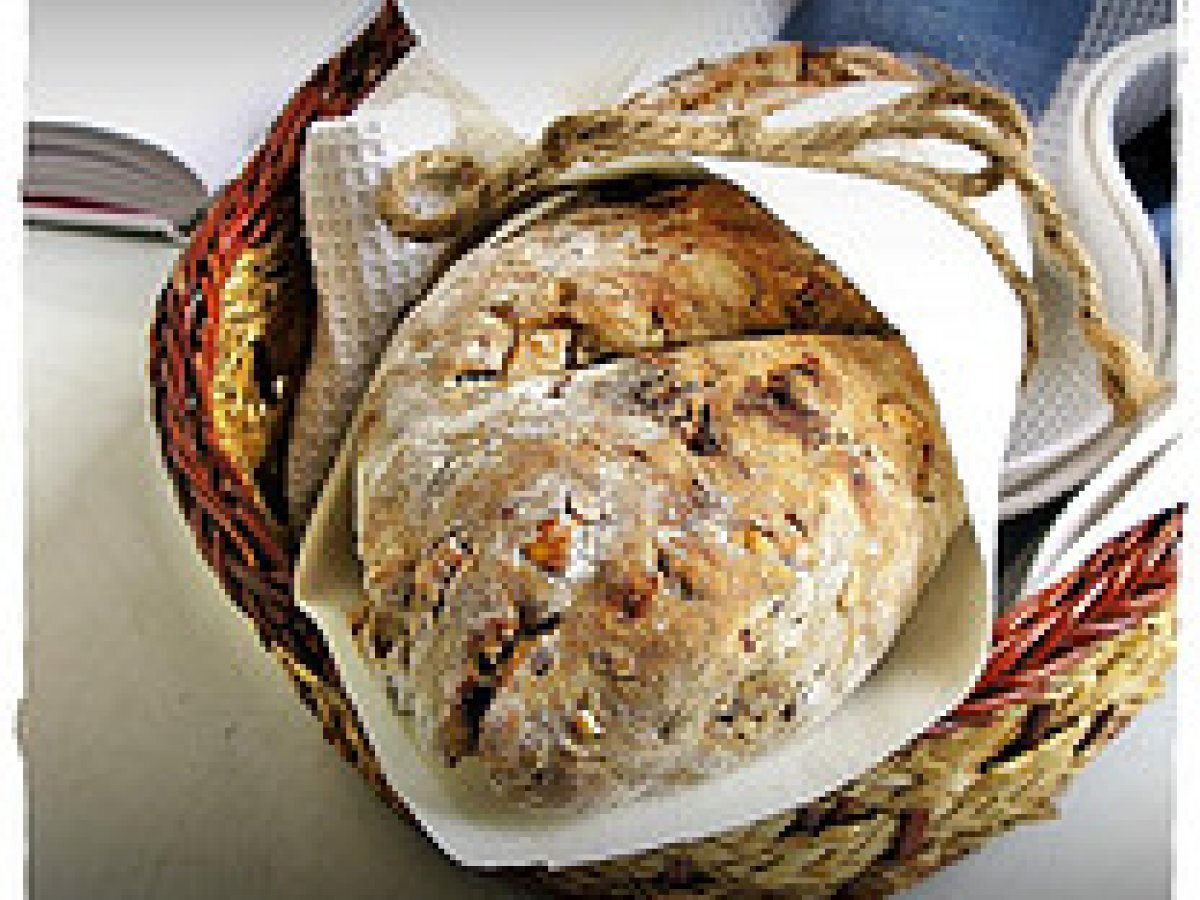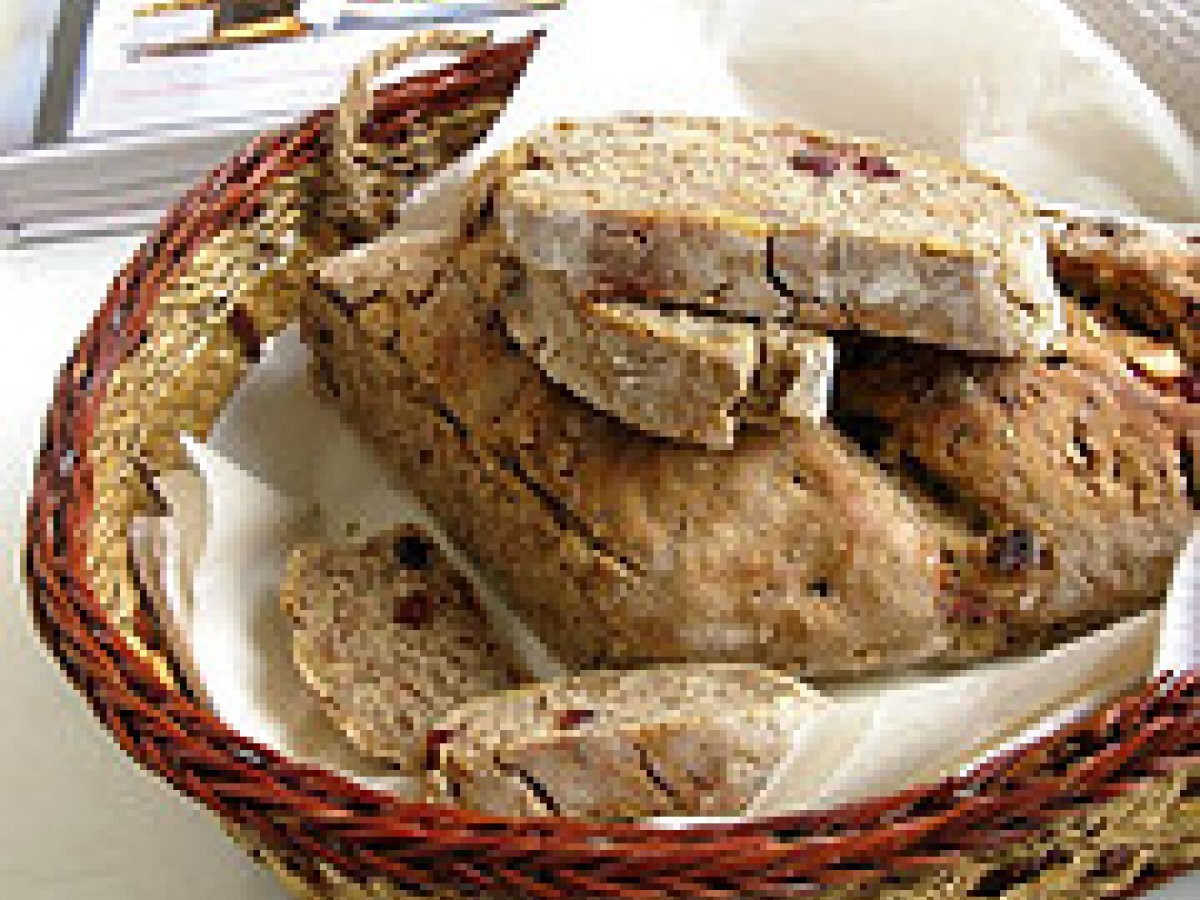 Questions:
You may like
Recipes
Related articles