Easter bread baskets
Easter Bread baskets
Preparation
Early in the day, in a large mixing bowl, mix together sugar, salt, yeast, and 1 cup of flour. Heat butter and milk until very warm. With mixer at low speed, beat liquid into dry ingredients.
At medium, beat 2 minutes. Beat in 2 eggs, 1 egg white, and 3/4 cups of flour. Beat 2 minutes. Mix in lemon peel and 1 1/4 cups of flour.
On a floured surface, knead dough for 5 minutes, working in 1/2 cup of flour. Place in a large, greased bowl, turning to coat dough. Cover and let rise in a warm place until doubled, about 1 1/2 hours.
Meanwhile dye six uncooked eggs using egg coloring kit. Note: you might want also to dye a few extra in case you crack one or have extra dough to make an extra basket or two. Set aside. Allow to dry thoroughly.
Punch dough down. Turn onto a floured surface. Cover for 15 minutes. Grease two large cookie sheets. Cut 2 inch pieces from large piece of dough, two at a time, and roll into ropes about 12 inches long.
On cookie sheet, twist the ropes in a braid-like fashion and form a ring, pinching the ends together. Continue this way until you have six small baskets or more if you have any dough leftover. Cover the baskets on the cookie sheet and let rise for 1 1/2 hours.
Preheat oven to 350 degrees. Insert uncooked, colored eggs into each basket. At this point, the recipe directs you to brush the bread with the egg yoke and water, but I had trouble with some of the egg colors running. So I am not sure if it was that I did not dry the eggs long enough or if it was the egg wash that made the colors bleed. So you might want to leave this step out, especially if you will be icing them. Bake 20 minutes until golden brown. Cool on wire rack. To make the icing if desired, place confectioner's sugar in a small bowl. Slowly add water and mix until the icing is thin. Drizzle over bread baskets. Add a few sprinkles if you like.
Photos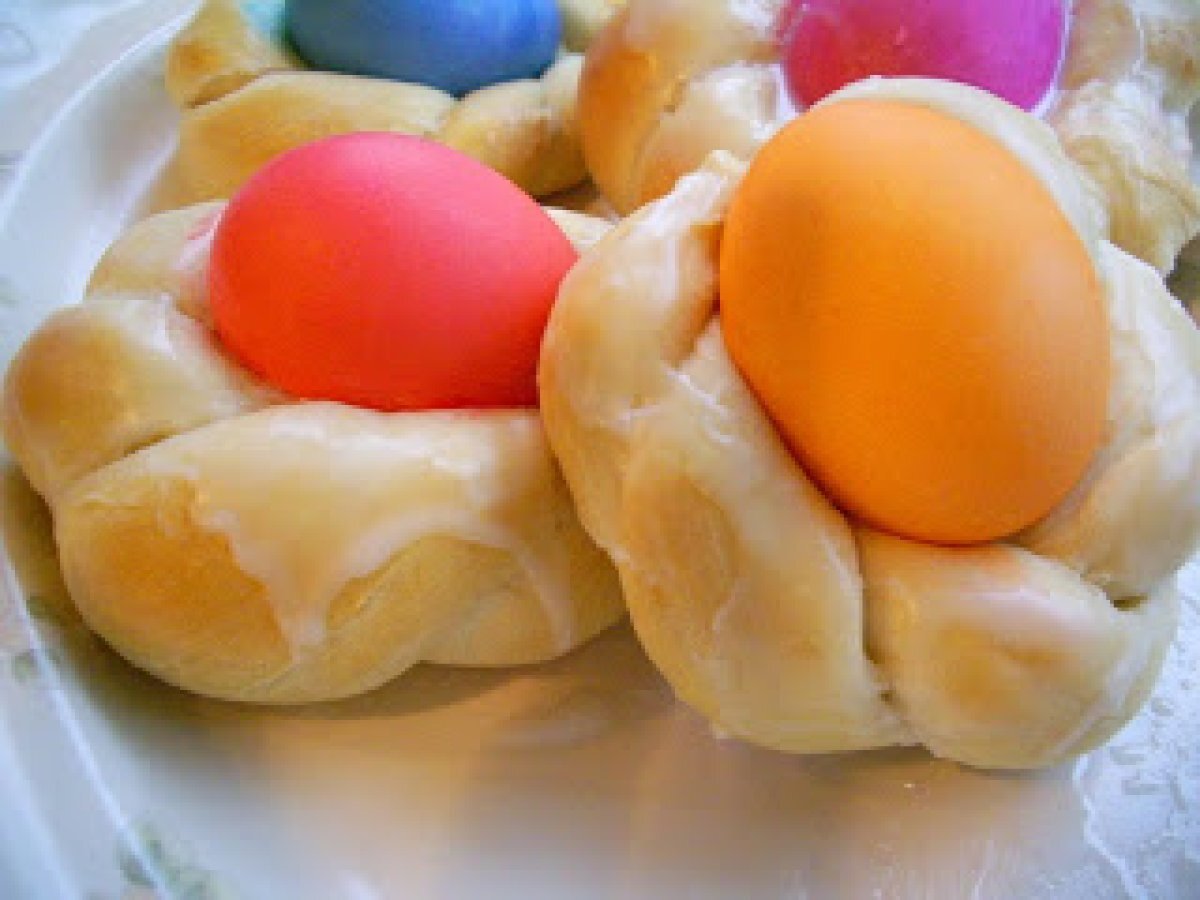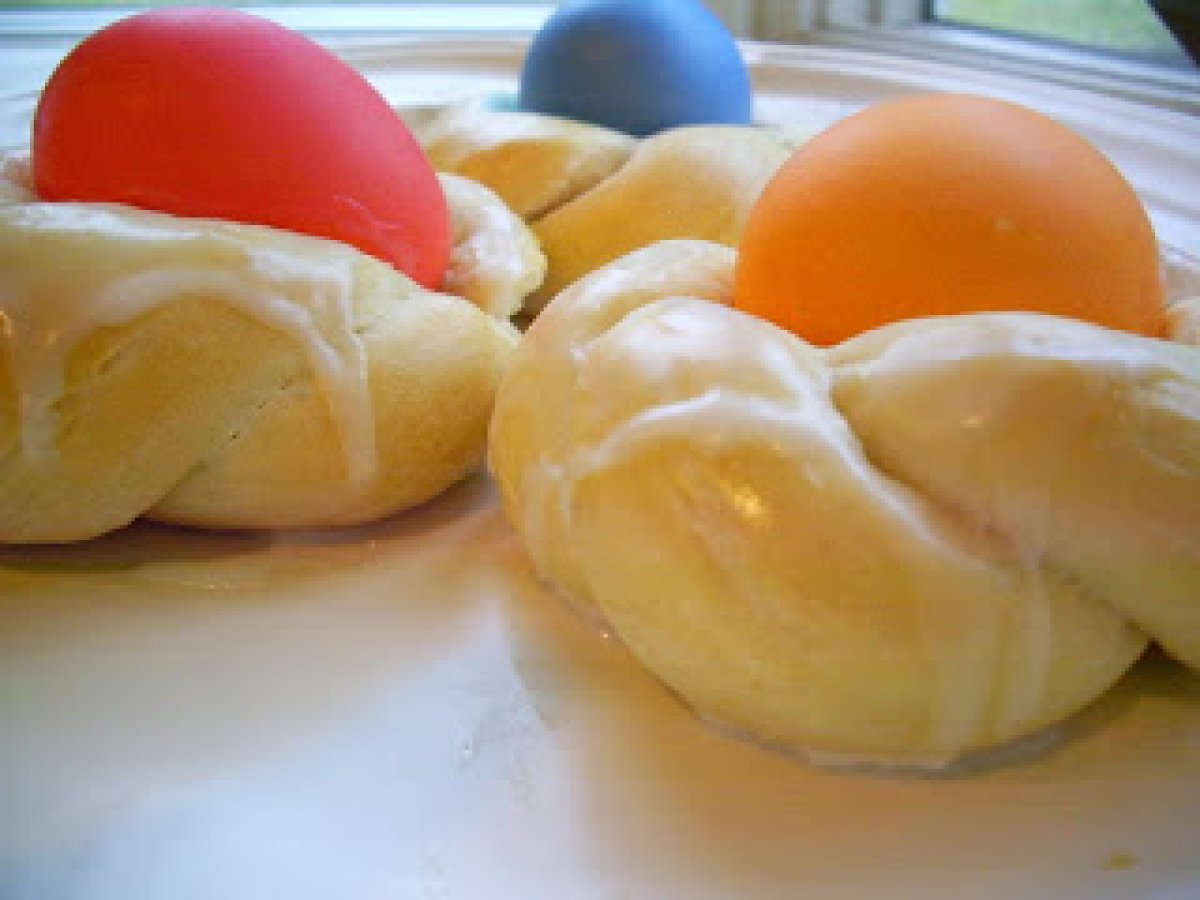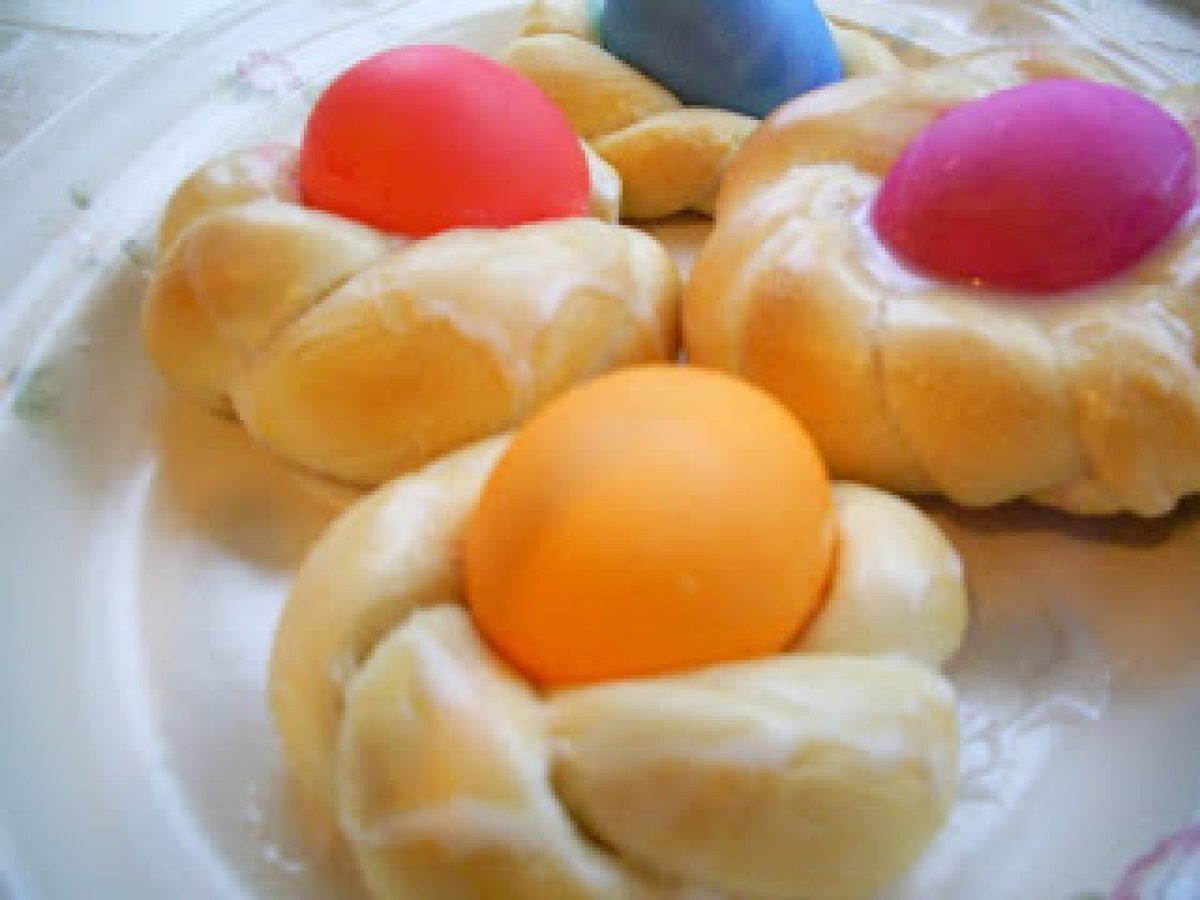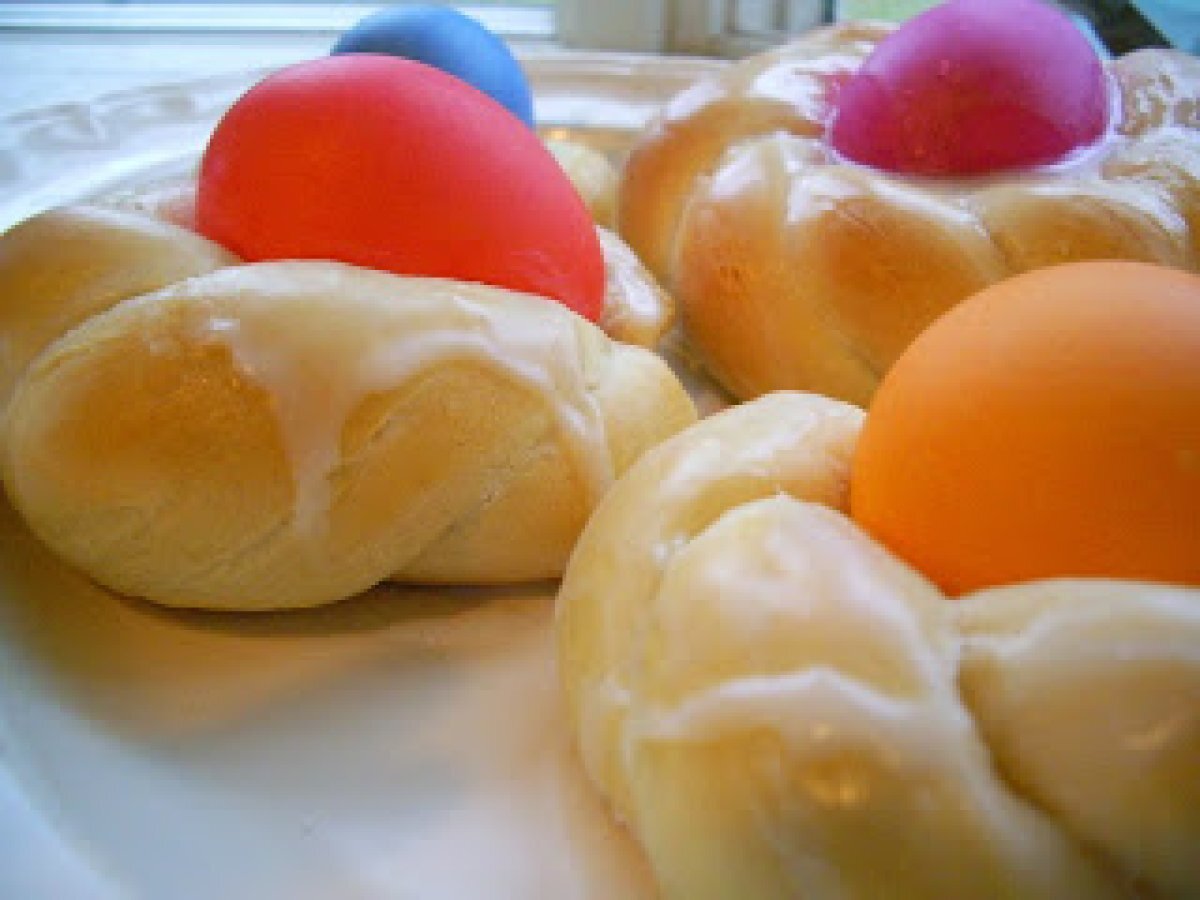 Questions:
You may like
Recipes
Related articles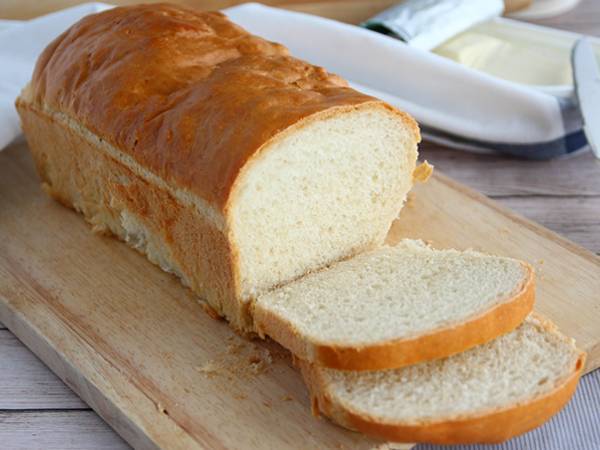 Make your bread at home!