Eggless Chocolate Banana Bread (Wheat flour & amp)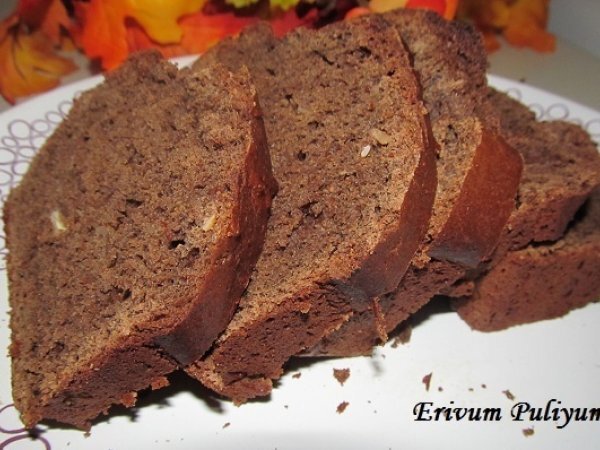 Preparation
In a large bowl ,sift the flours and mix the wheat flour,cocoa ,baking powder,baking soda ,salt.
Pre heat oven to 350 degree F and place the rack in middle position.
Place nuts on the baking tray and bake for 8-10 minutes to lightly toast them.
Blend the bananas in a blender,add to it .Add in the melted butter and vanilla extract.
Fold in the wet ingredients into the dry ingredients until just combined such that the batter is thick and chunky.
Fold in the nuts and pour into a 9*5*3 inches bread pan sprayed with oil.
Place it in the oven and bake for 55-65 minutes.
Cool on wire rack and remove from pan to cut slices and serve.
Notes
*You can use all purpose flour .I just modified it as wheat flour for a healthier version.
* You can increase the sugar from 3/4 cup to 1 cup if you want it very sweet.
Questions:
You may like
Recipes
Related articles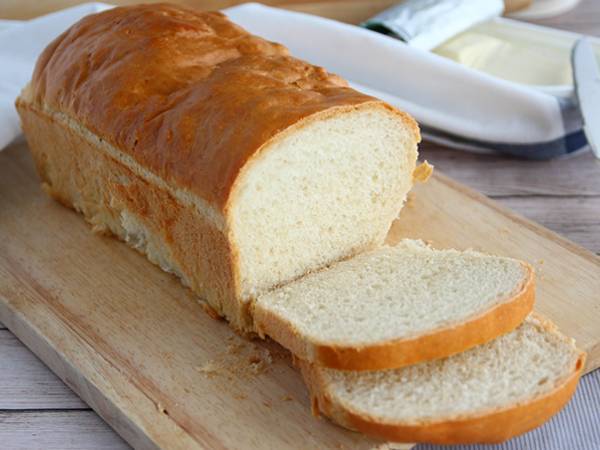 Make your bread at home!