Eggless chocolate pear cake
Eggless chocolate pear cake
Here a receipt easy to make! To impress your friends and invite to taste with this good receipt!
Preparation
Peel the skin n chop the pears as medium size pieces, mix the one tablespoon of all purpose flour along with pear pieces n keep aside
Mix together all purpose flour, baking soda, baking powder in a large bowl..meanwhile preheat the oven at 350.
Microwave the chocolate pieces with margarine for 3 minutes in high temperature...beat the chocolate n margarine with a fork until they get well mixed. Whisk together sugar, canola oil, chocolate-margarine mixture, vinegar with milk until everything get well mixed.
Add the dry ingredients to the wet ingredients n mix everything well...gently fold the pear pieces into the batter with a spatula.Grease a cake mould n pour the cake batter.Bake for 30 minutes
Photos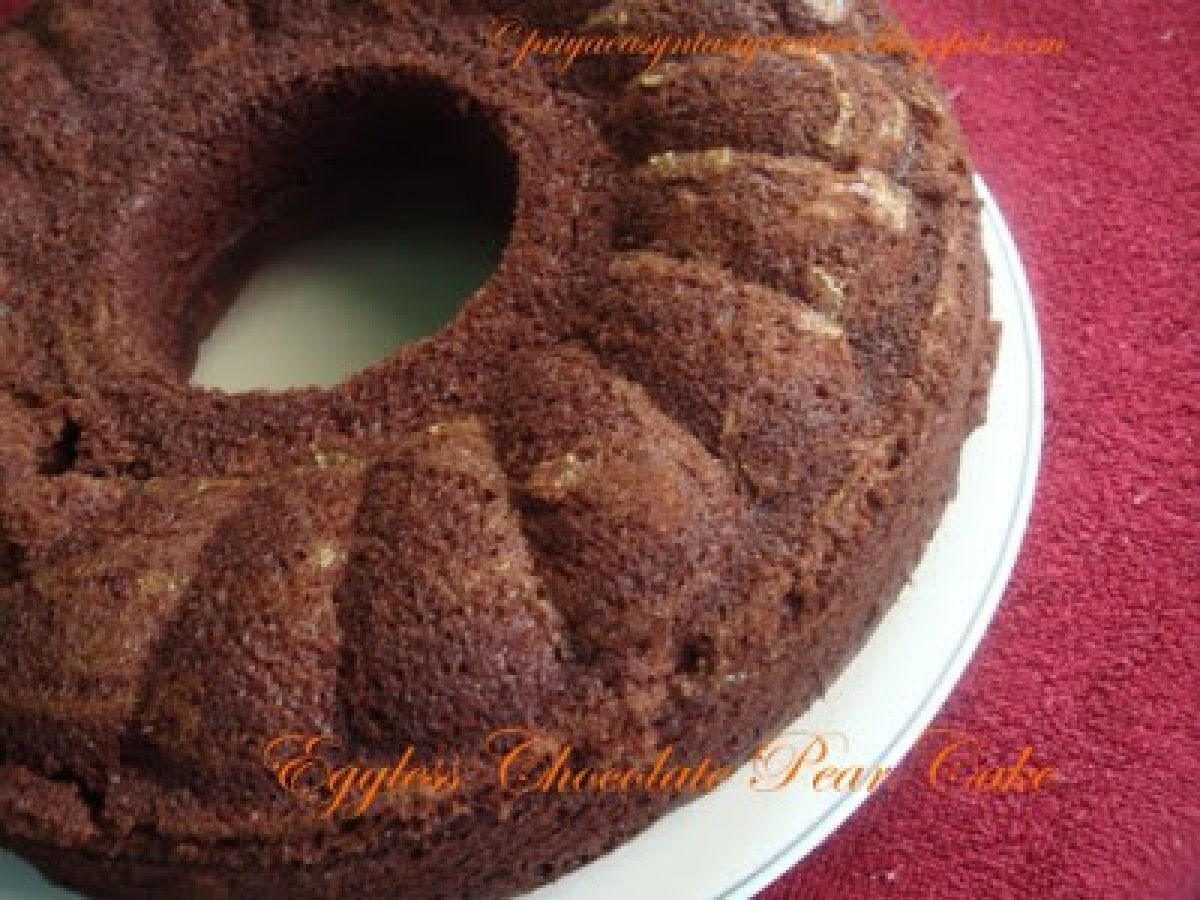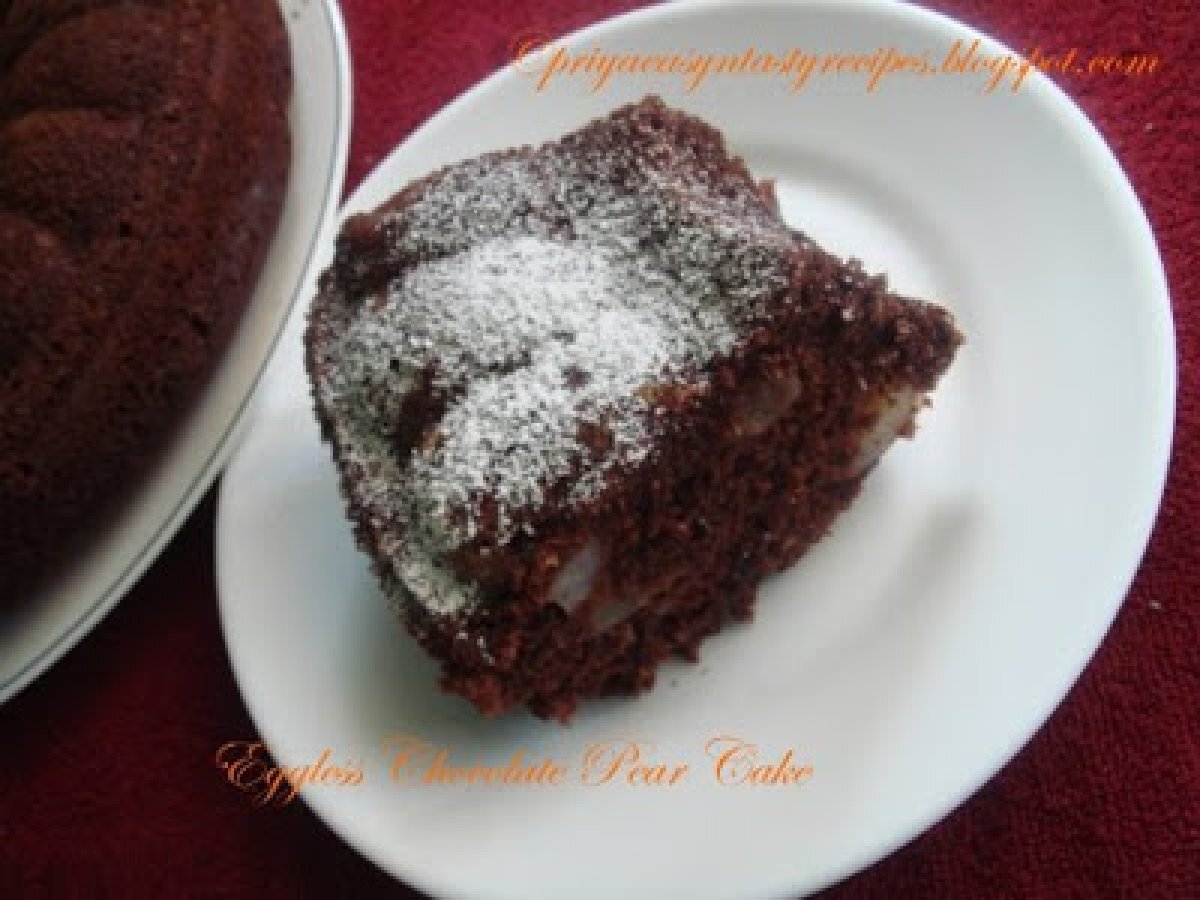 Questions:
Related recipes
Recipes
Related articles
The fastest cake in the world!