Homemade vitatop chocolate muffin tops!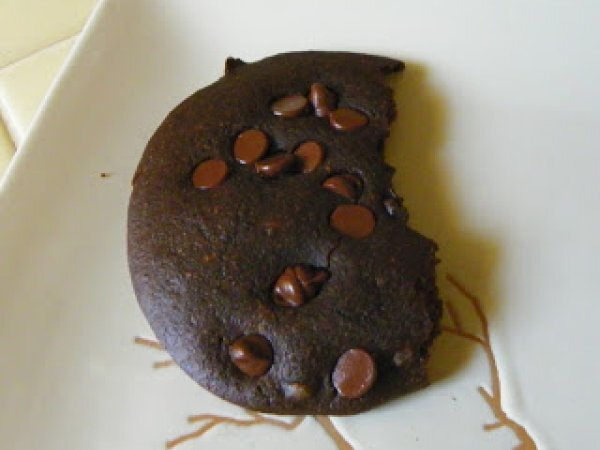 Recipe type:

Other

Number of serving:

4 servings

Preparation:

20 min

Cook time:

30 min

Ready in:

50 min

Difficulty:

Very Easy
Ingredients
Preparation
Step 1
Preheat oven to 350.
Step 2
In a medium bowl, mix together the flour, cocoa, sucanat, baking powder, baking soda, and salt. In another bowl, mix together the rest of the ingredients except the chocolate chips.
Step 3
Once the wet ingredients are mixed smooth, add to the dry ingredients and mix until well combined, taking care not to overmix. Mix in 1/4 cup of the chips.
Step 4
Line a cookie sheet with wax paper or a silicone baking mat and using a large spoon, ladle the mix onto the sheet into larg-ish circles.
Step 5
Sprinkle a few chips on the top of each muffin top, then bake for 10 minutes. Place aluminum foil on top of the cooling muffin tops for ten minutes, then enjoy, or place into small freezer bags and freeze until ready to enjoy.
Questions:
---
---
Related video
Related recipes
Recipes