How to make a millenium falcon star wars cake and a sweet betty crocker giveaway
Preparation
Preheat oven to 350 degrees Fahrenheit. Grease two 9 by 12 inch baking pans.
In large bowl, beat cake mix, water, oil and egg whites with electric mixer on low speed 30 seconds.
Beat on medium speed 2 minutes, scraping bowl occasionally. Stir sprinkles into batter. Pour into pans.
Bake about 25 minutes, or until toothpick inserted in center comes out clean. Cool 10 minutes. Run knife around sides of pans to loosen cakes; remove from pans to cooling racks. Cool completely, about 1 hour.
Print up image of Millenium Falcon to trace. Place on top of cake and cut cake along outer perimeter of drawing. Cut the top section from the second cake.
Mix about a half a teaspoon of the black decorating icing into a tub of the white icing. Mix thoroughly and add more black if you have not reached your desired shade of gray.


Apply a layer of frosting on the circular part of your cake. Lay the second layer pieces on top. Spread a little more frosting on the circle in the middle and lay on your top tower. Lastly, affix the gun to the left part of the ship, making sure to put plenty of frosting as glue so the gun doesn't fall off. The gun is not in the picture, but it is what is jutting out of the black and white drawing on the left. Belo
Cover the entire cake with gray frosting. Decorate with additional black decorating icing to highlight ship details.
Photos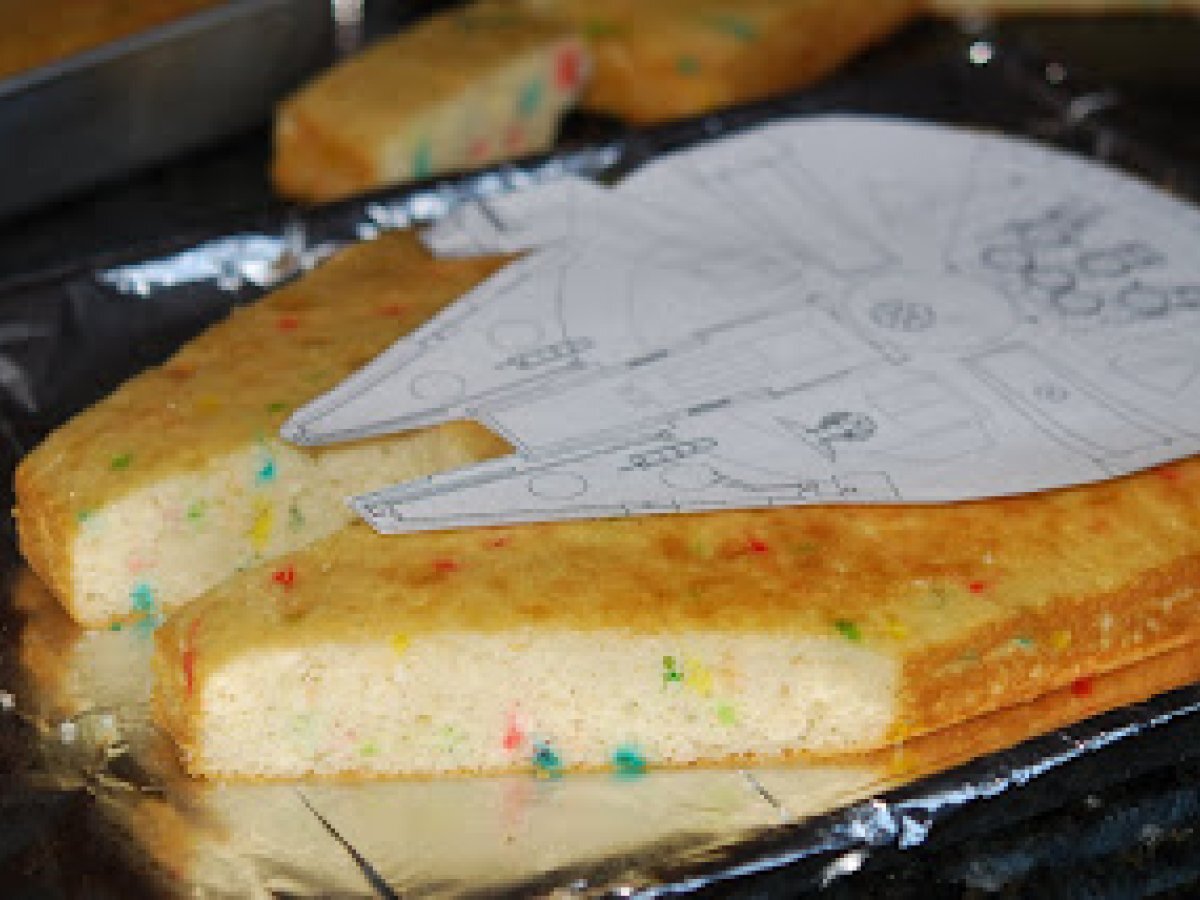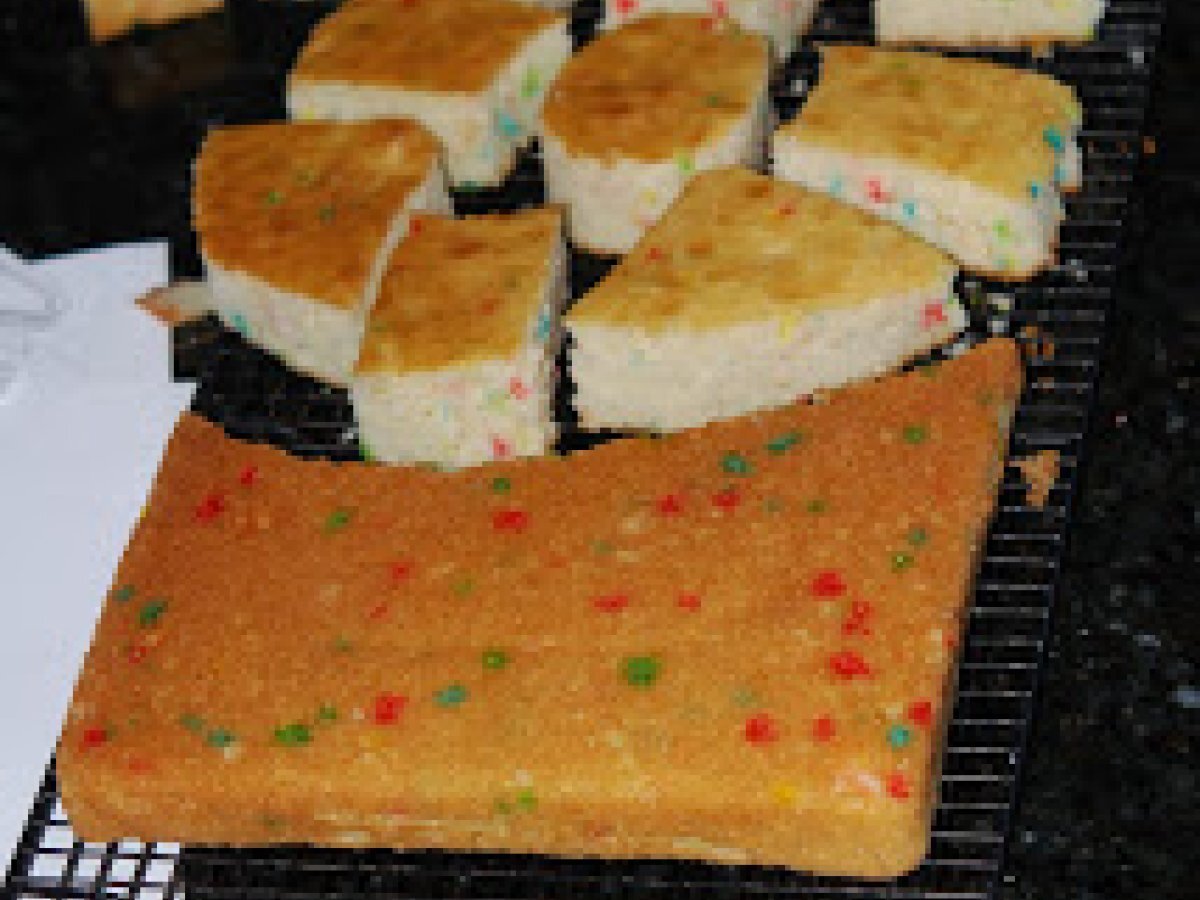 You may like
Recipes
Related articles