Pomegranate cheesecake and a willow house giveaway
Preparation
Crust:
Preheat your oven to 325'. Place a baking dish on the rack below where you plan on baking your cake. Combine ingredients.
Place in the refrigerator while mixing the filling together.
Filling:
Beat the cream cheese until smooth. Blend in remaining ingredients. Pour into your graham cracker crust.
Place in the middle rack in your oven. Pour 1 cup of hot water into a dish on a rack below your cheesecake. Bake for 1 hour, turning the cake 90' halfway through.
If needed, add another cup of hot water to the baking dish. This helps prevent big cracks by providing a humid atmosphere within your oven.
Sour Cream Topping :
Combing and pour on top of the cheesecake. Bake for an additional 10 minutes. Cool and refrigerate.
Pomegranate topping:
Dissolve the cornstarch in 3 tablespoons of pomegranate juice. In a saucepan, over medium heat, bring the remaining 1/2 cup pomegranate juice and sugar to a boil Stir in the cornstarch mixture and heat, stirring constantly until everything thickens. Stir in the pomegranate arils. Pour everything into a bowl and set the bowl inside a larger bowl that contains ice water. Stir to cool. Spread over the top of your chilled cheesecake. Chill an additional 2 hours or more.
Photos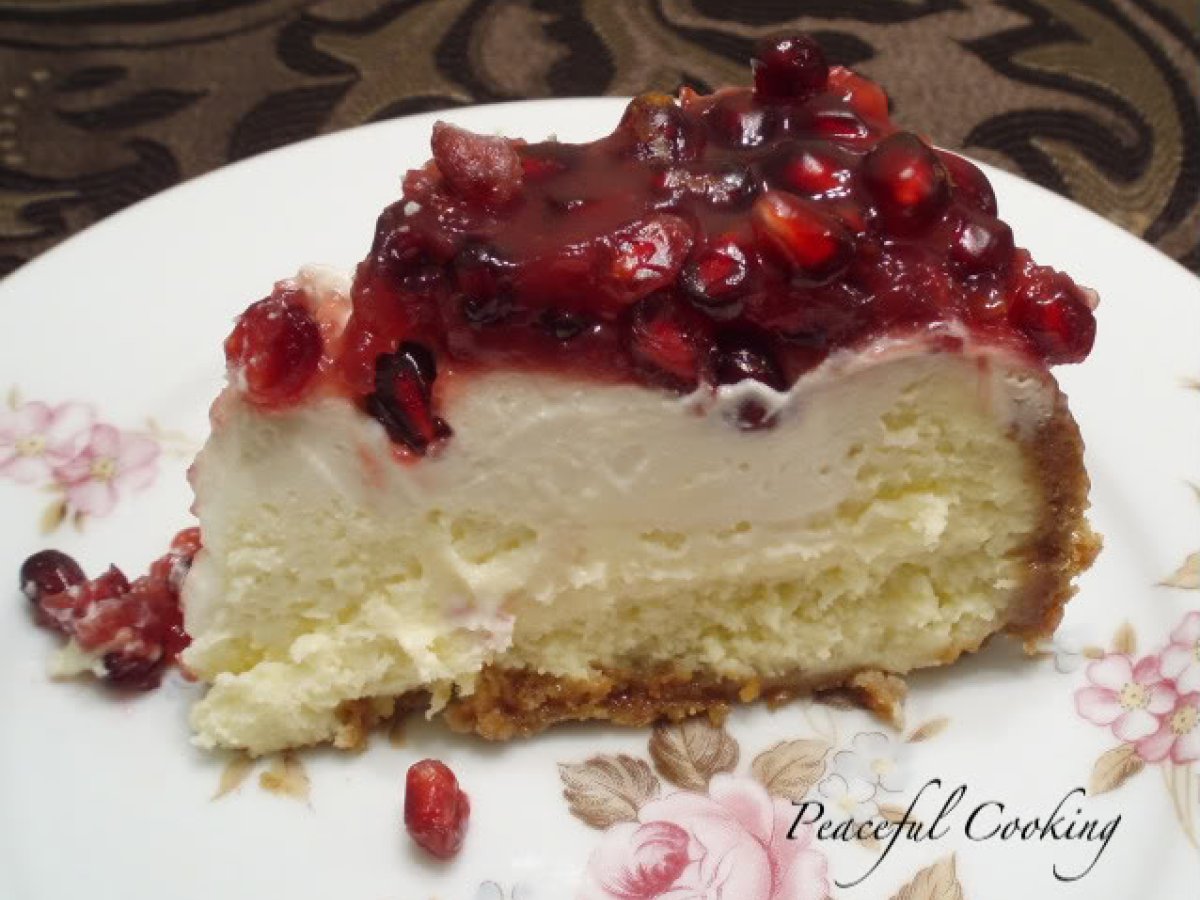 Questions:
You may like
Recipes
Related articles