Pomegranate, ginger, honey & lemon verrines
Preparation
1) Bloom gelatine in cold water and set aside. Brew tea and mix sugar until it's dissolved. After 10minutes of steeping time, stir in the blossomed gelatine paste and stir until dissolve.
Heat it up over the stove over the lowest heat setting possible if necessary. When it's all dissolved, stir in the lemon zest and cool it for a bit.
When cooled, pour into 2 or 3 tall glass and have them slanted, leaning against an egg carton. Chill them in the refrigerator for 3 hours or so.
2) Bloom the gelatine in cold water. Microwave 1/3 cup of the yogurt in a microwave safe bowl until just heated through but not curdled nor hot.
Mix the two microwaved gelatine paste and yogurt together, slowly whisking the gelatine into the yogurt until well combined.
Add in remaining ingredients, i.e., the remaining yogurt, honey and the ginger powder. Whisk into submission and pour into the verrines filled with honey and lemon tea gelee.
Let it chill overnight, covered with plastic wrap. When serving, pile a generous amount of pomegranate seeds over the top and drizzle with a little clear, thick honey.
Photos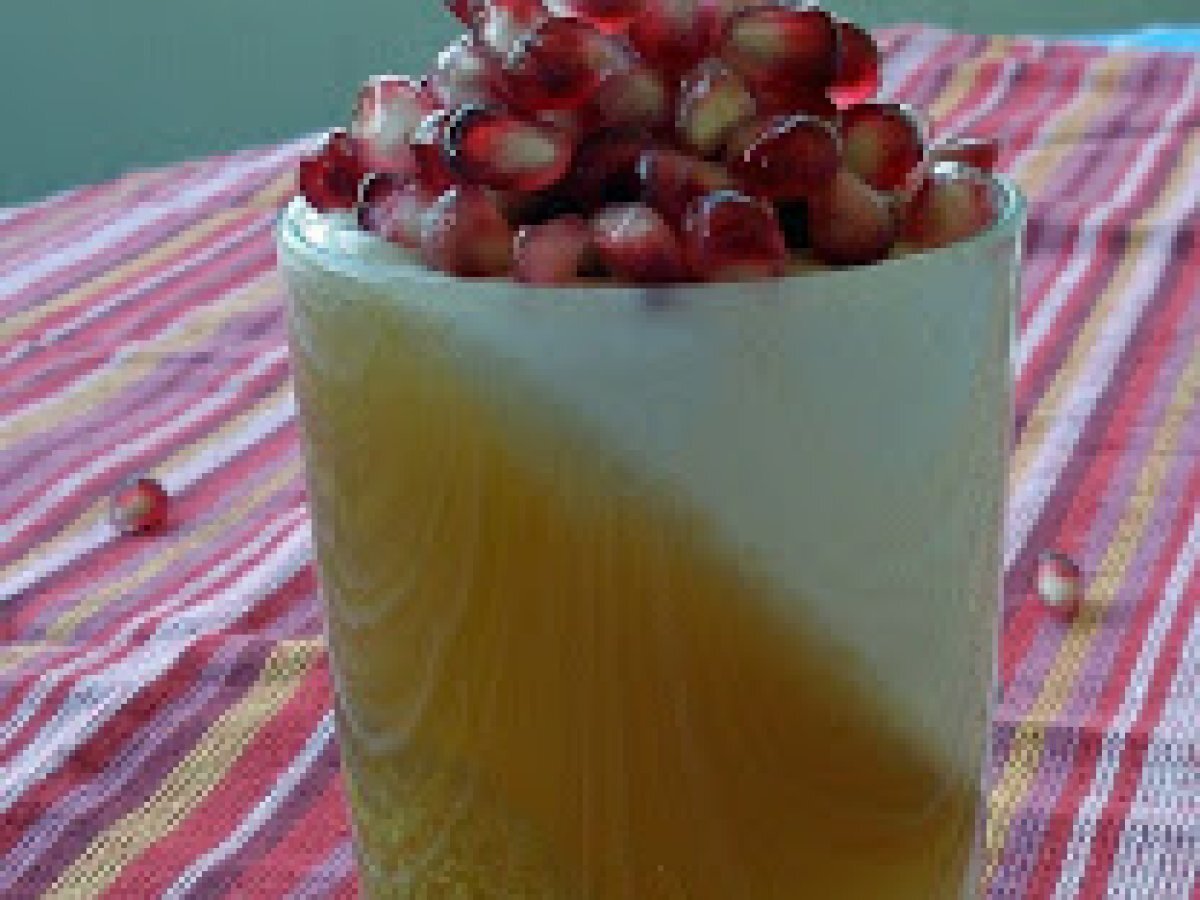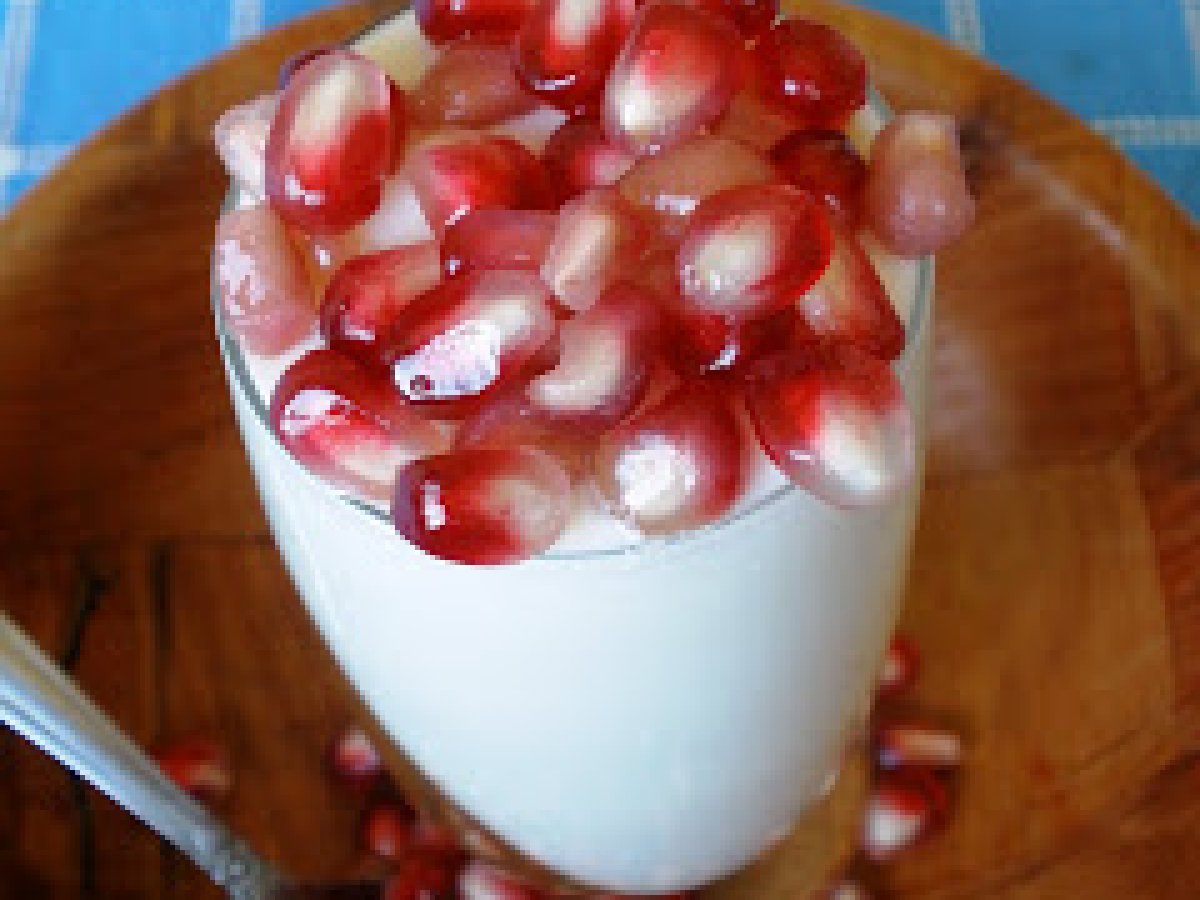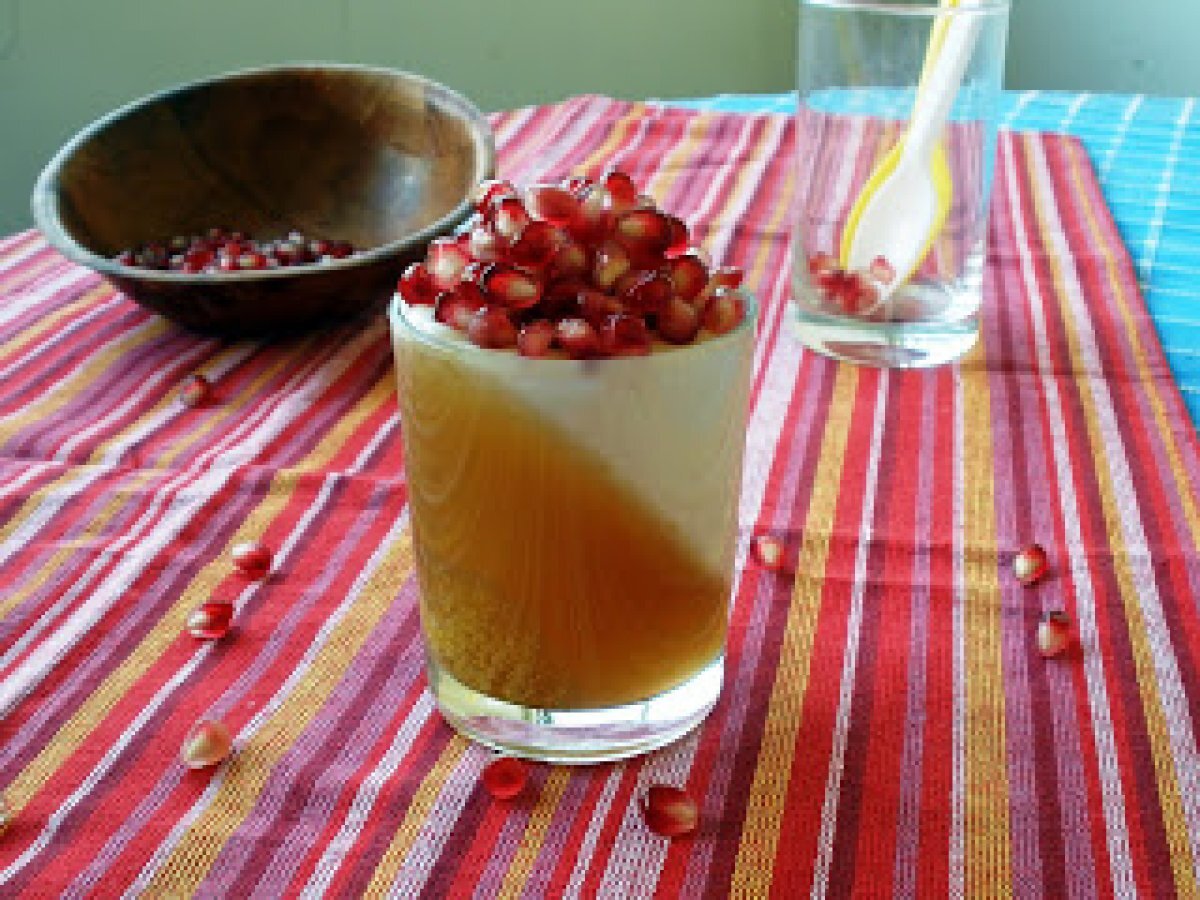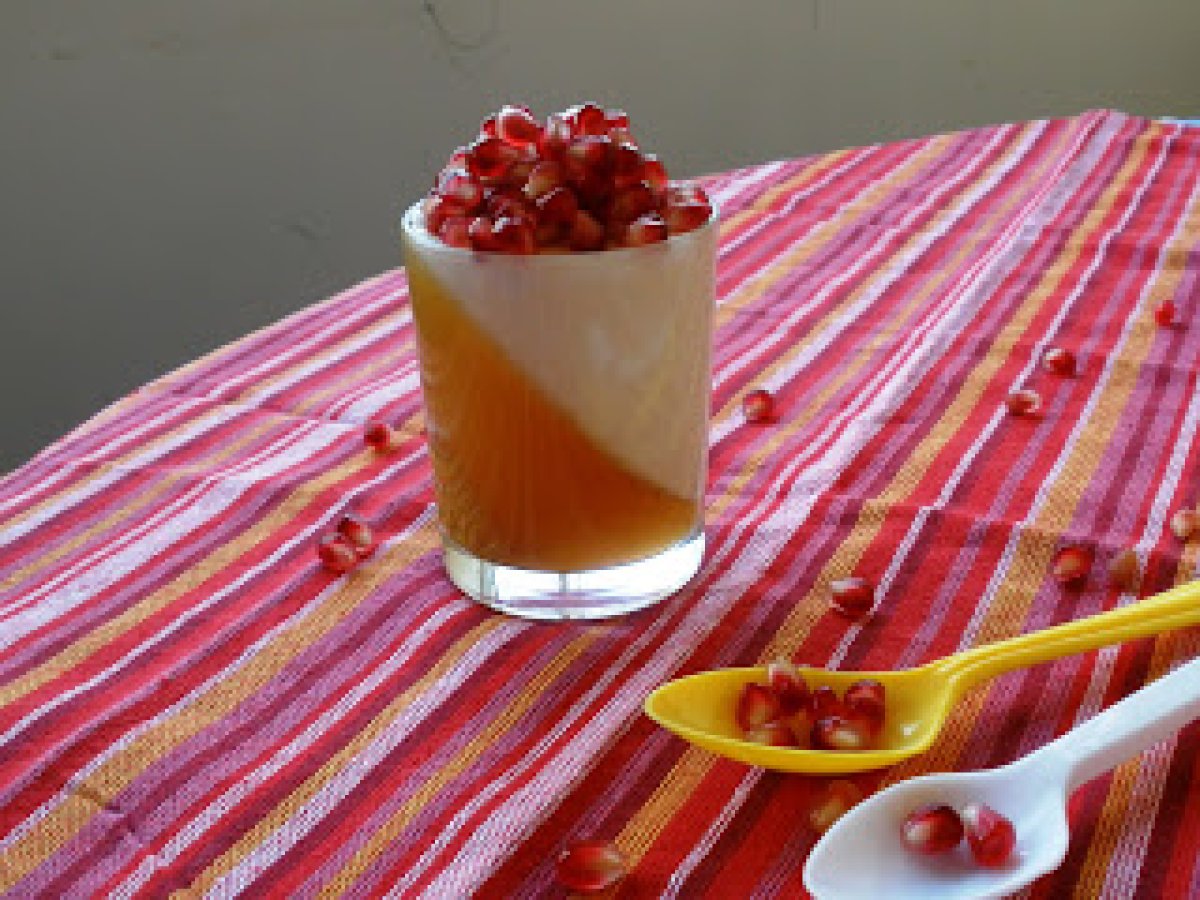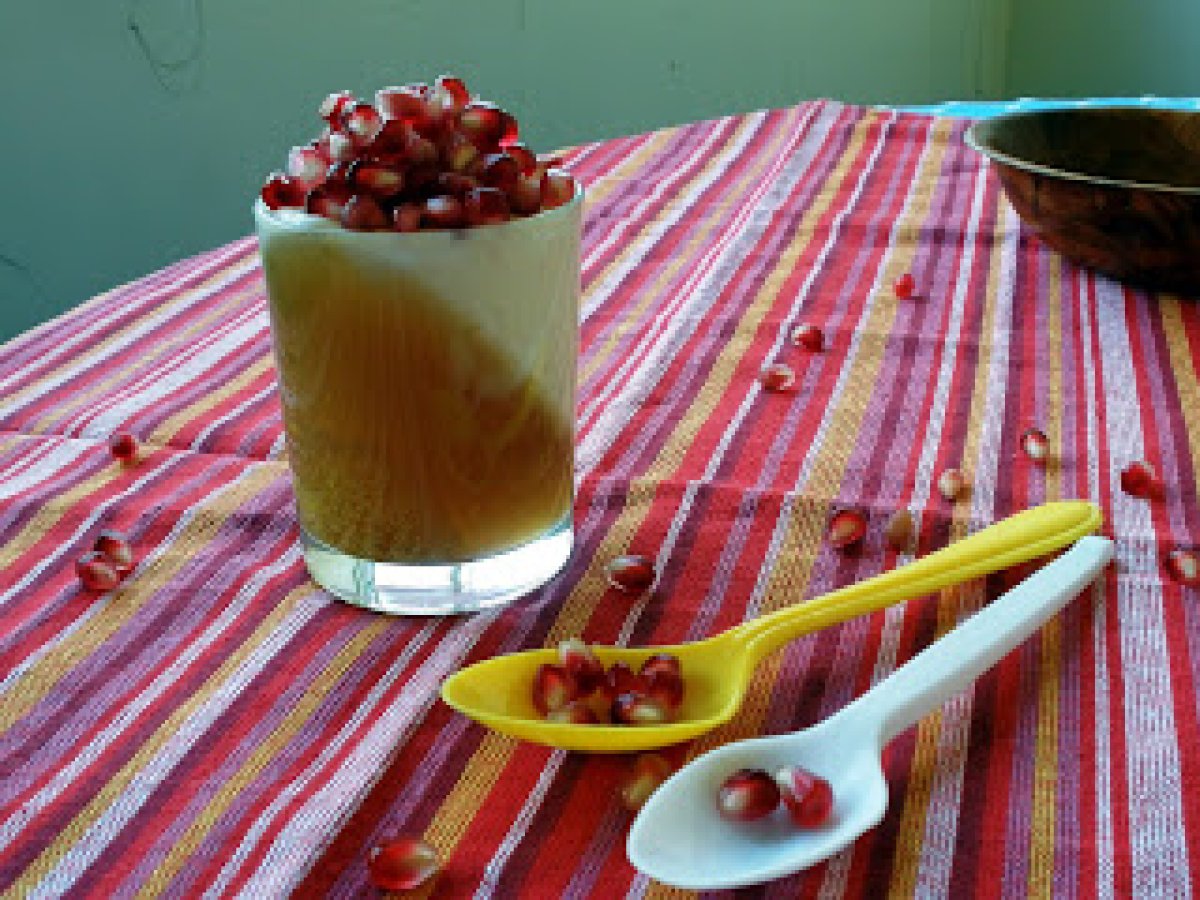 Questions:
You may like
Recipes