Ina Pinkney's Famous new Old fashioned vanilla bean pound cake
Ingredients
Estimated cost:
3.05
€
(0.3€/serving)
Preparation
Position a rack slightly below the middle of the oven and preheat to 350 F.
Melt butter and set aside to cool.
Grease a 9-by-4 small Pullman loaf pan with butter and flour or non-stick spray. A Pullman loaf pan has straight sides, not slanted. USA Pan has an excellent pan this size. Do not use the top of the Pullman loaf pan.
In a medium bowl, beat together well with a hand mixer or vigorously by hand with a whisk, the flour, baking powder and salt, and set aside.
In a food processor, process sugar, eggs and vanilla for about 2 to 3 seconds.
Stir the melted butter well to mix in the separated solids. With the machine running, pour butter through the feed tube in a slow and steady stream. Blend for about 3 seconds.
Scatter the flour mixture over the top of the egg mixture in the processor. Pulse 5-6 times until the flour is incorporated. You may have to scrape down the sides of the bowl and pulse 2-3 more times.
Pour the batter into the prepared pan and bake for 15 minutes. Lower oven temperature to 325 and bake until deep golden brown and the tester comes out clean.
It should bake about 35 minutes. Rotate pan halfway through the baking.
Cool in pan for 10 minutes, unmold, and let cool completely on a wire rack. Toast each slice on both sides before serving.
Nutritional informations:
for 1 serving
/
for 100 g
Carbo:

14.9g

Total fat:

21g

Saturated fat:

13.1g

Proteins:

4.7g

Fibers:

0.7g

Sugar:

3g

ProPoints:

7

SmartPoints:

12
Photos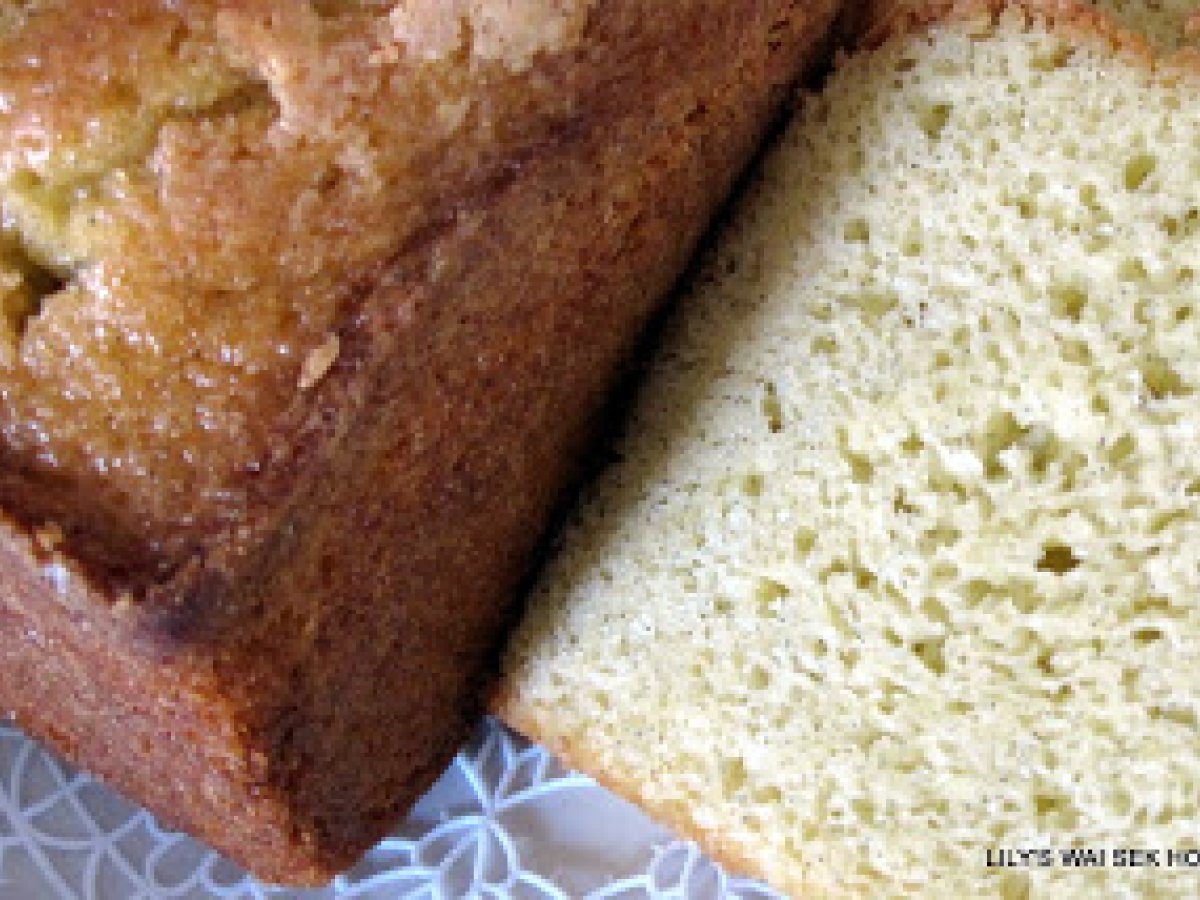 Questions:
You may like
Recipes
Related articles