Kolokythopita me myzithra (savory pumpkin pie)
Kolokythopita me myzithra (savory pumpkin pie)
Flavorful and tasty, a pie which suits all occasions without losing , it's simple.
Preparation
See step by step instructions how to make phyllo. Grate the pumpkin and add myzithra, fennel, olive oil, rice, salt and freshly ground black pepper and mix well unti the cheese becomes like cream.
Brush your baking tin with olive oil. Make the first phyllo bigger than your baking tin so as to cover the sides of the tin.
Brush with about two tablespoons of olive oil and proceed with the second, brushing again with olive oil and the third.
Do no brush the third phyllo as the filling is added. Continue with the remaining three phyllos brushing them with olive oil.
After adding the last phyllo cut the edges and join the phyllos together. Score the phyllos with a sharp knife to form the pieces and sprinkle the sesame seeds on top.
Bake in a preheated oven, at 180 degrees C for about 1 hour and 15 minutes or until it is golden brown on top. Remove to a wire rack to cook for about 15 minutes before serving.
Photos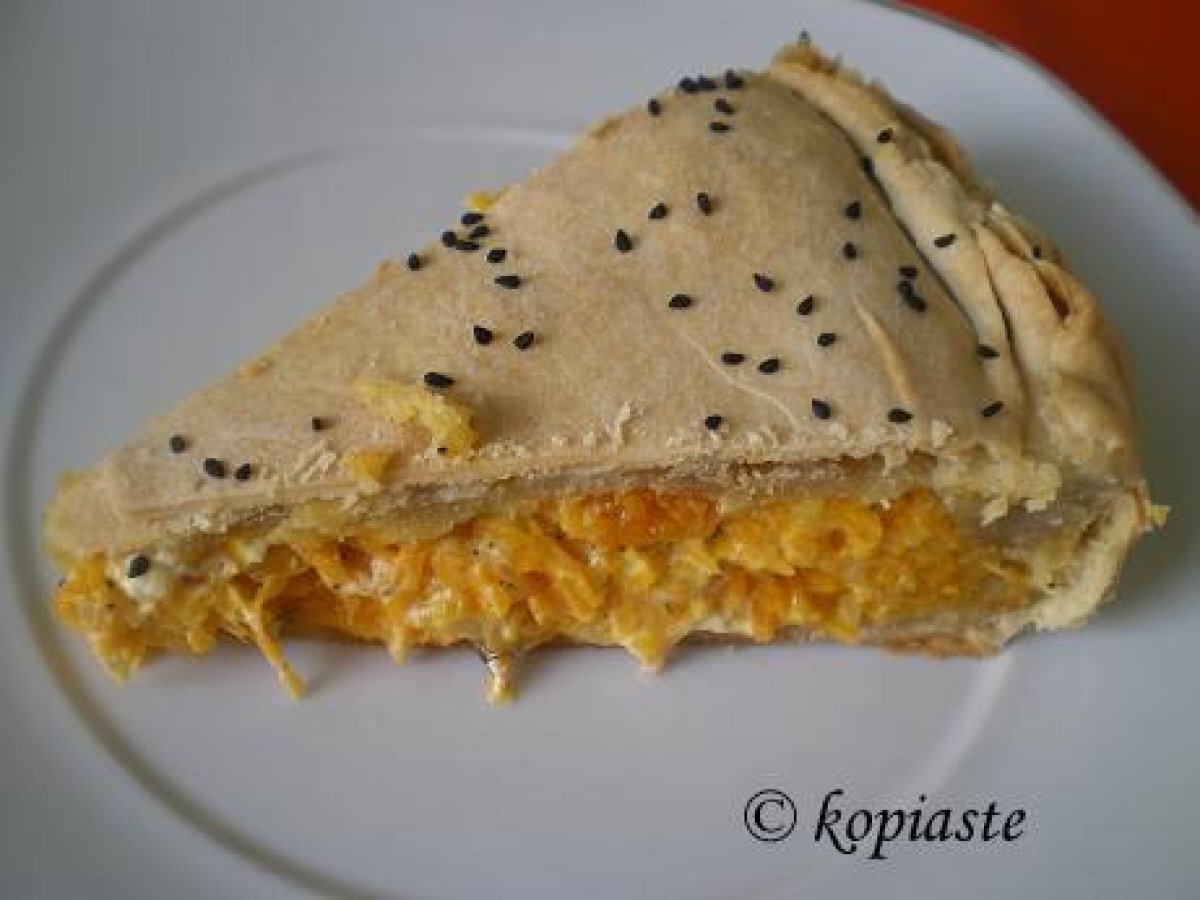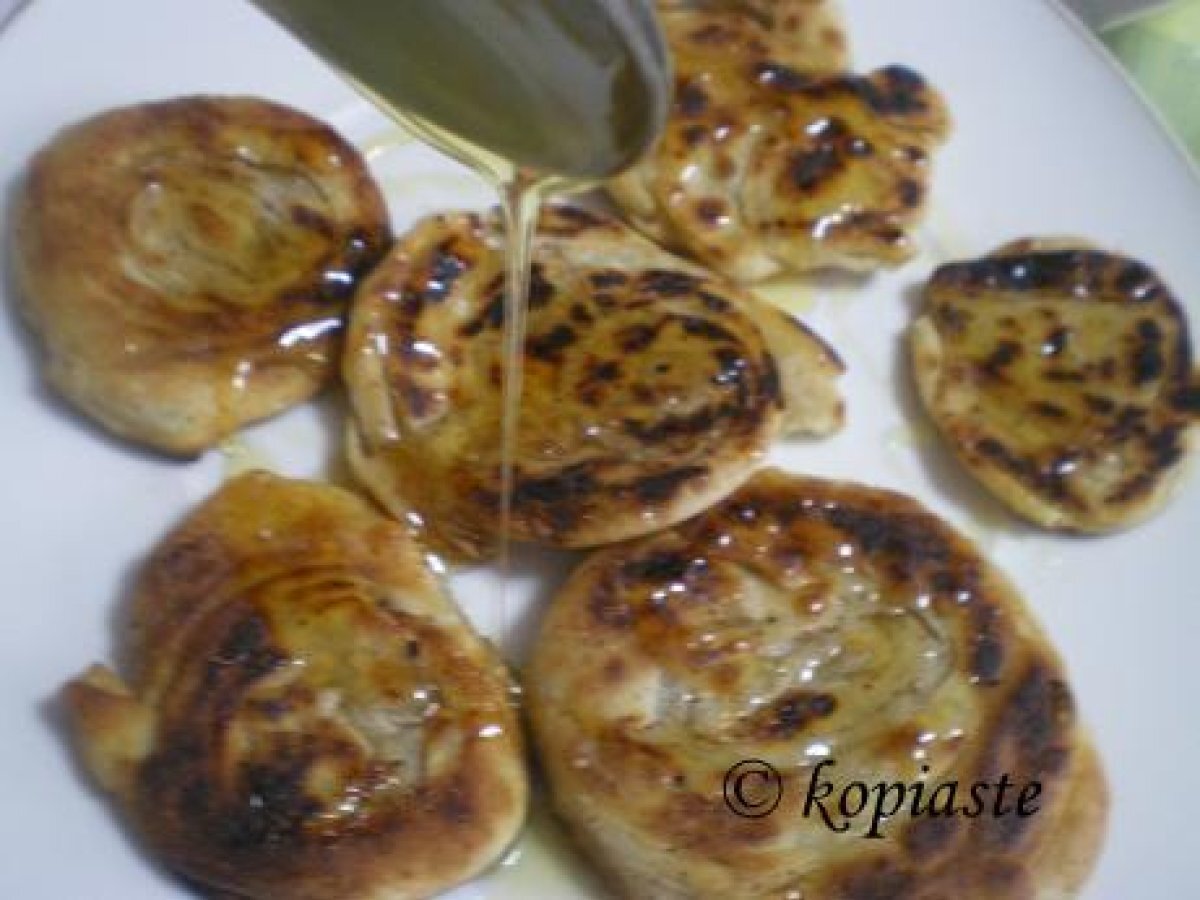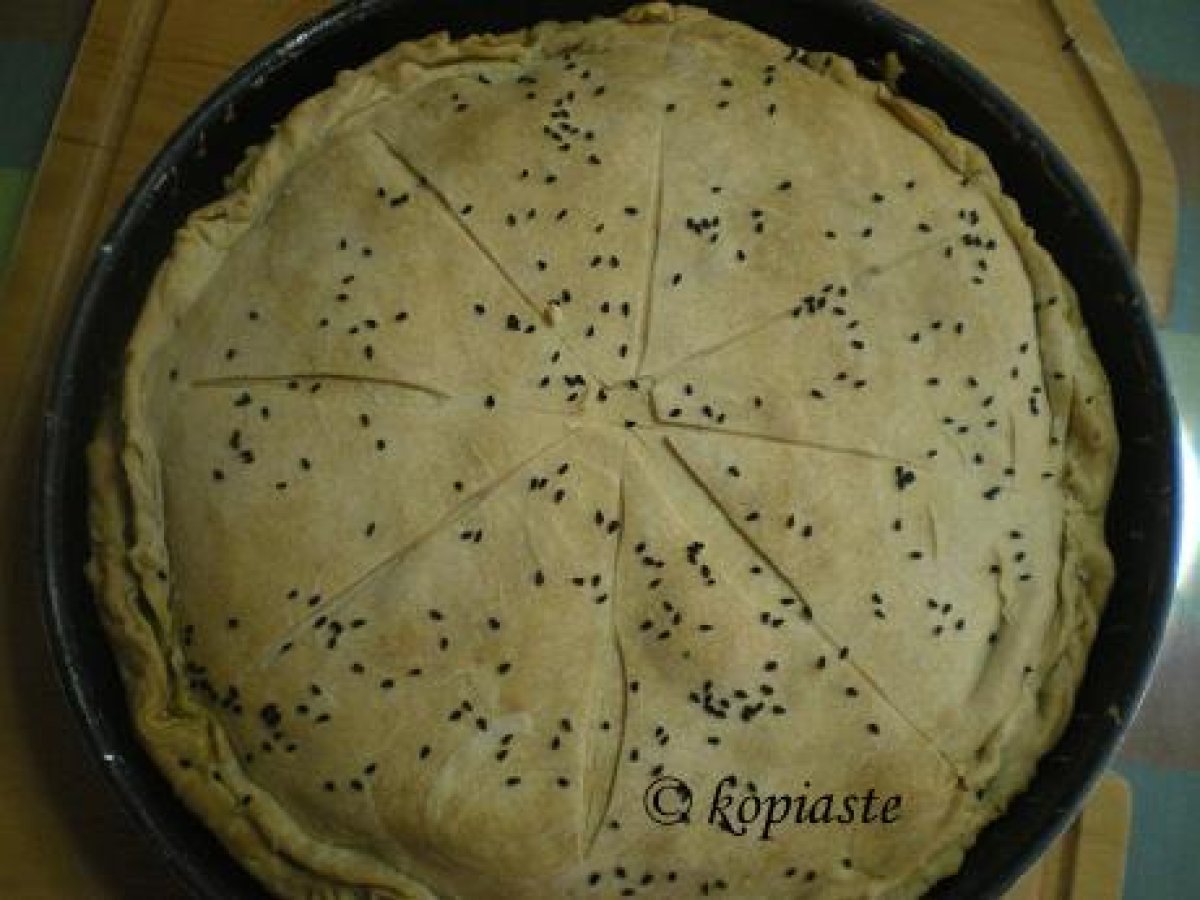 Questions:
You may like
Recipes