Mantou steamed bun with homemade mung bean paste
Preparation
Combine all ingredients to form a dough. Remove a handful of dough out and add in a few drops of red food colouring.
Let to proof separately for about 25-30 minutes. Place dough to working table & divide into 6 portion.
Roll the dough out flat and place in a tablespoon of mung bean paste. Then sealed nicely and place it to a greaseproof paper.
Then start with the red colour dough by using 1/3 of dough. Rolling into an oblong shape and then carefully cut into 6 portion.
Use a chopstick to mould the centre to make 2 good looking holes! haha.... Then paste them straight to the bun.
And then use the leftover red dough to make the ears & tails. Just roll them out and cut into triangle shape. Fold both ends together and paste it to the dough.
By the end of the process, the buns are all ready to steam (or proof at least half an hour before steaming). Finally steam those buns for 20 minutes over a preheated steamer.
Off the heat, once it's done and leave the bun in the steamer for 5 minutes before withdrawing them.
To prevent from shrinkage. The texture of this mantou bun is slightly different from those dim sum steamed bao.
Those dim sum steamed bao is much fluffier and softer.
Photos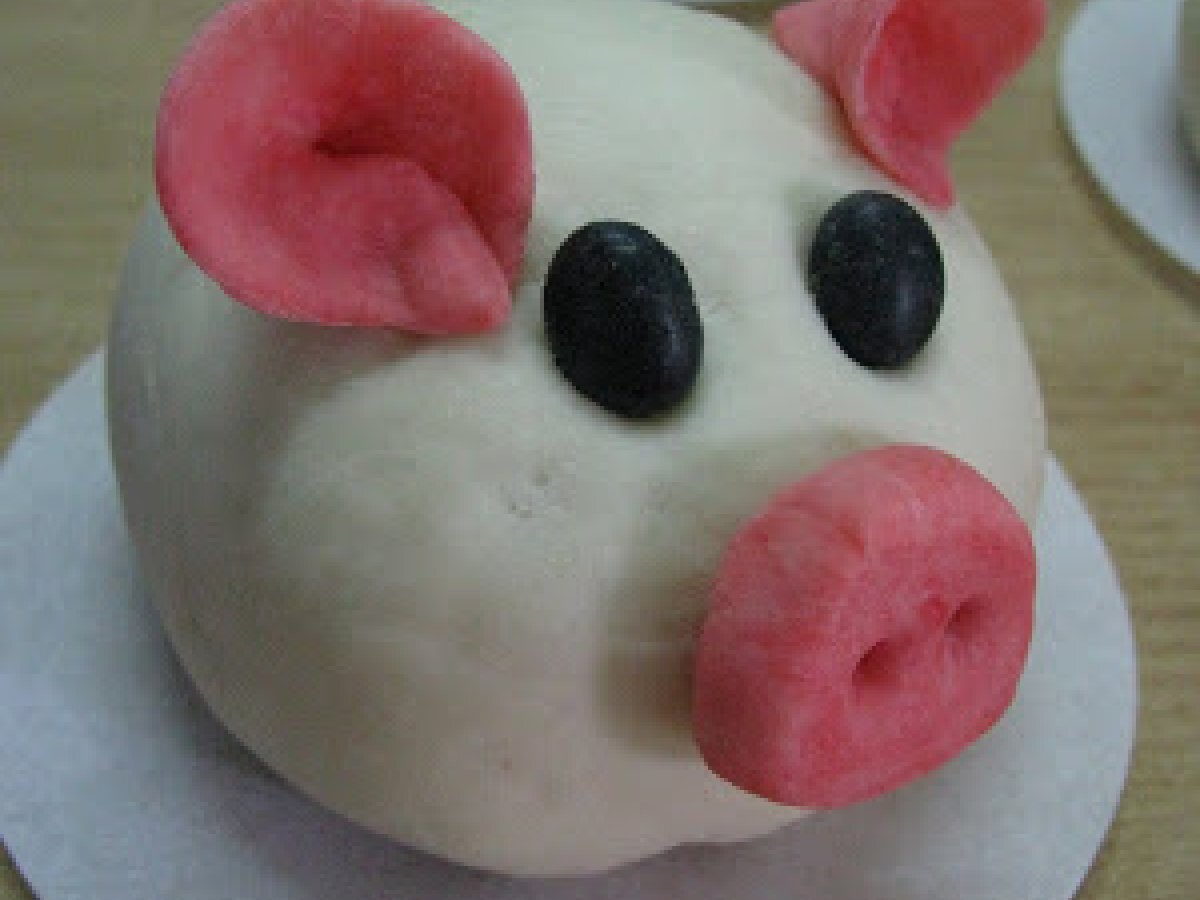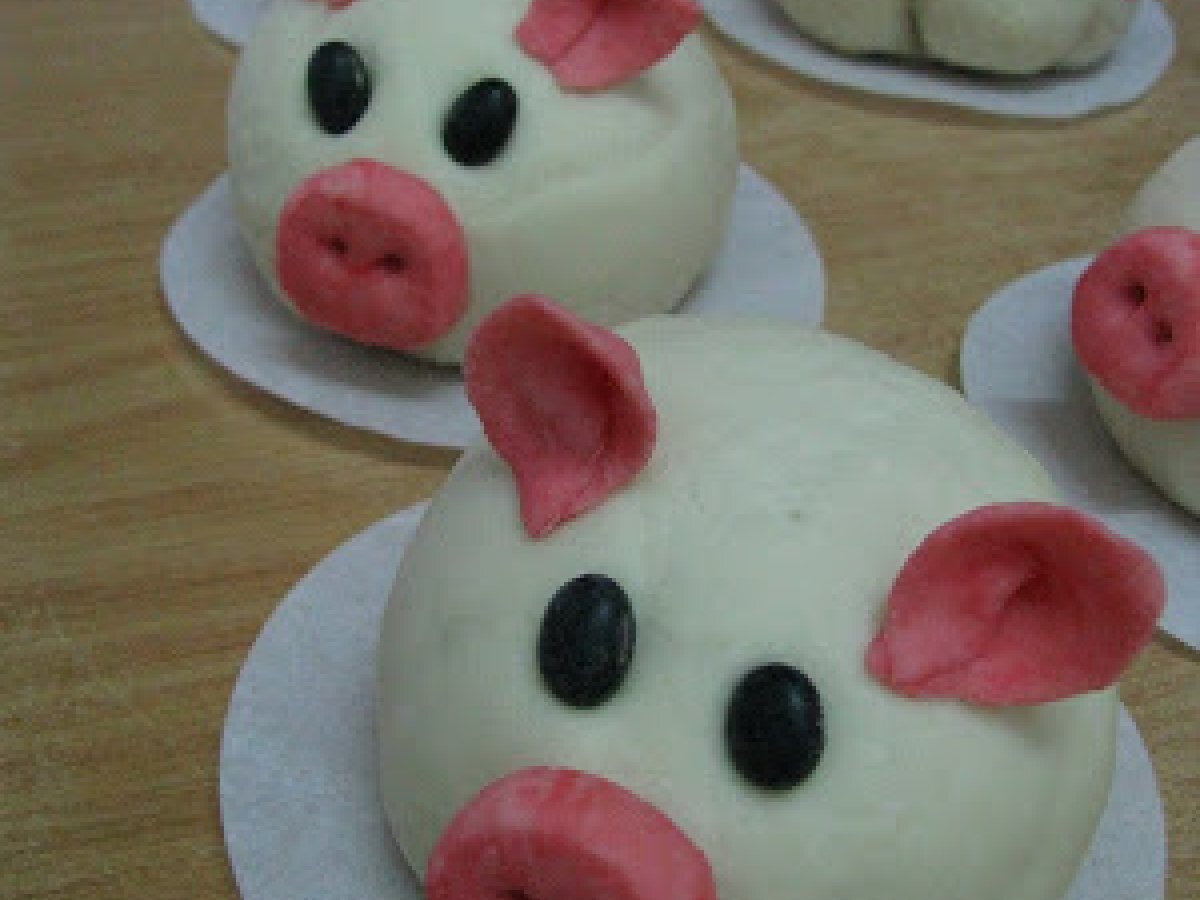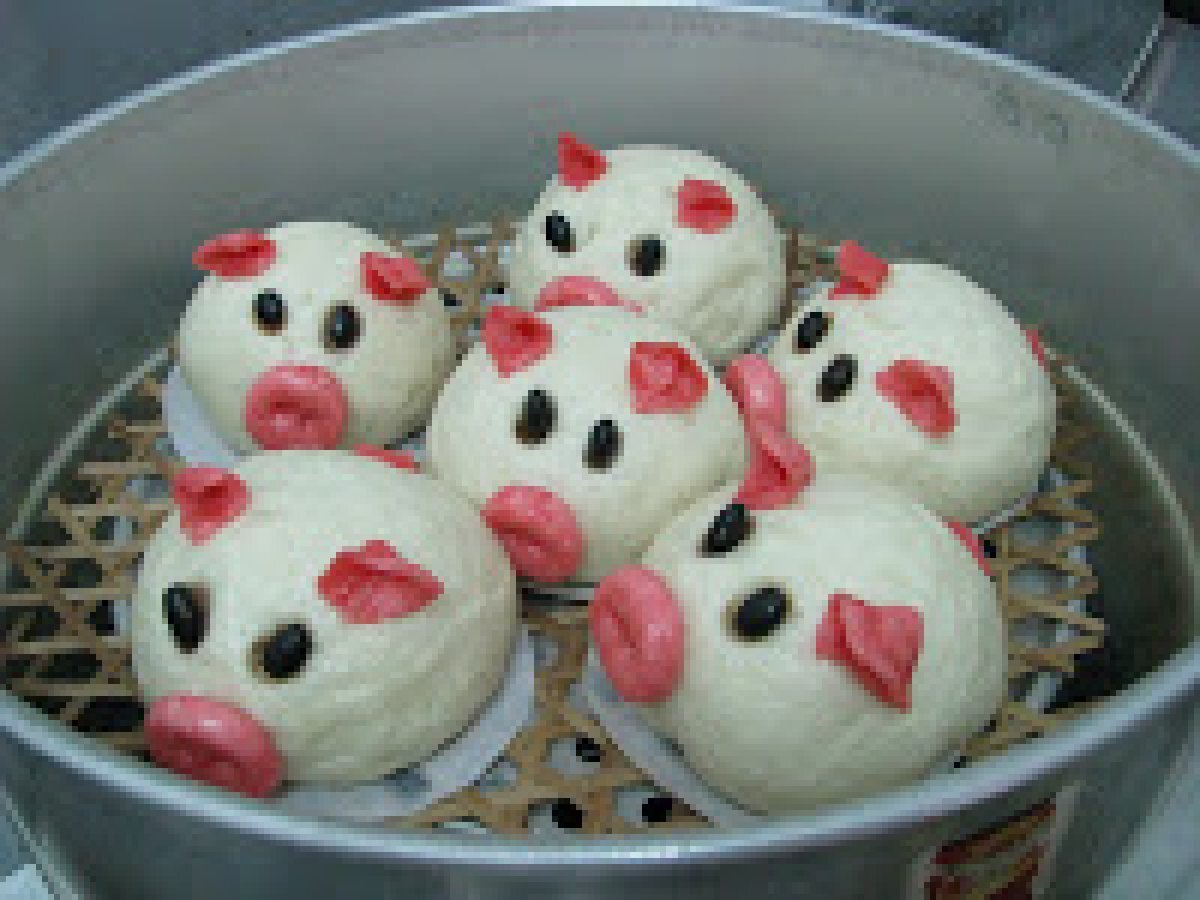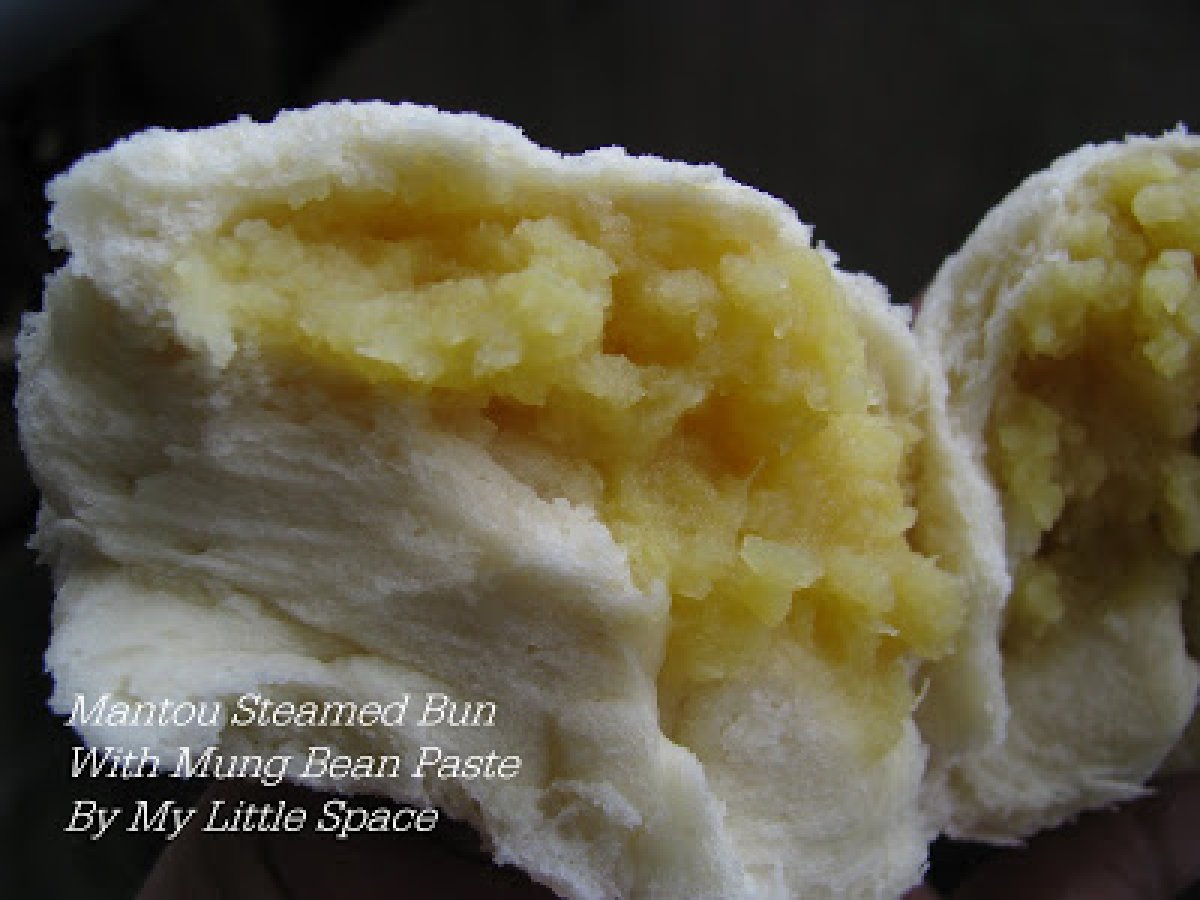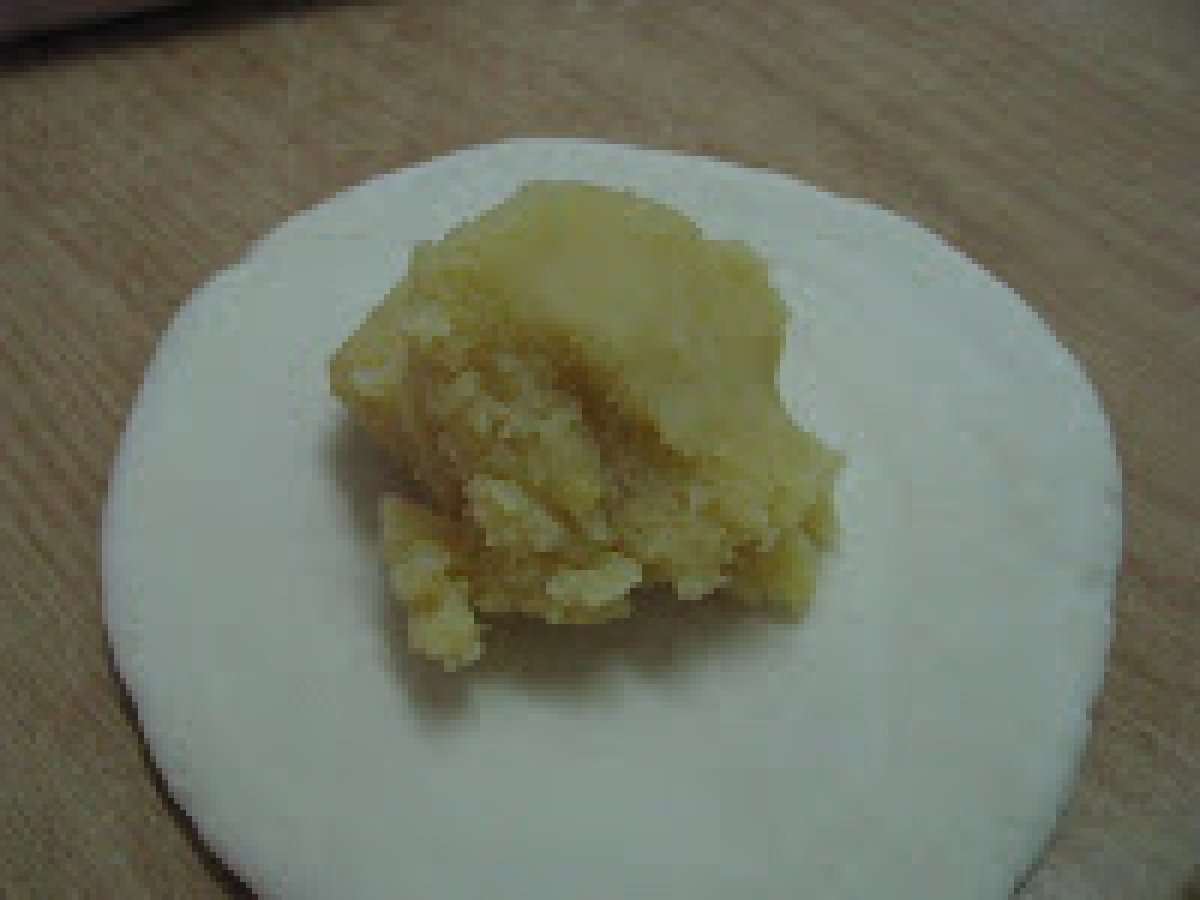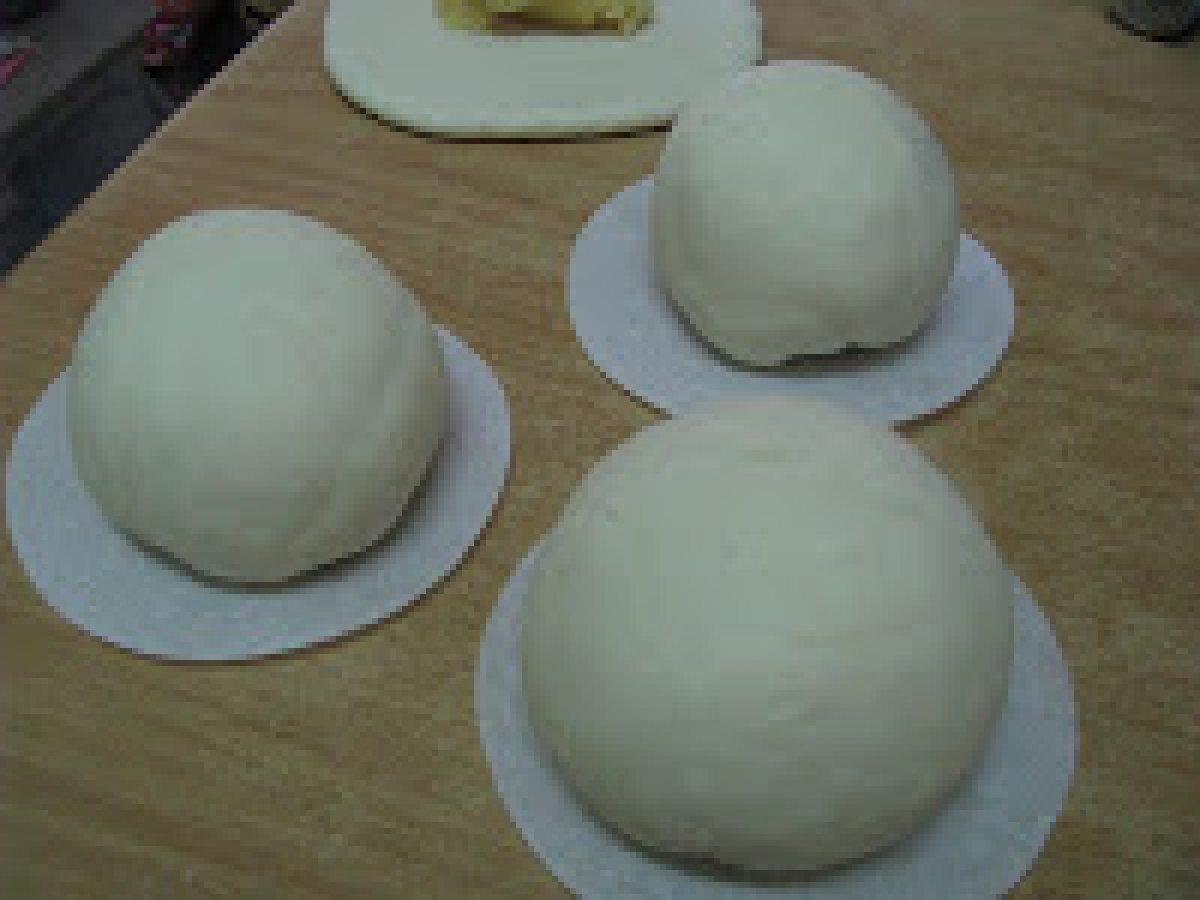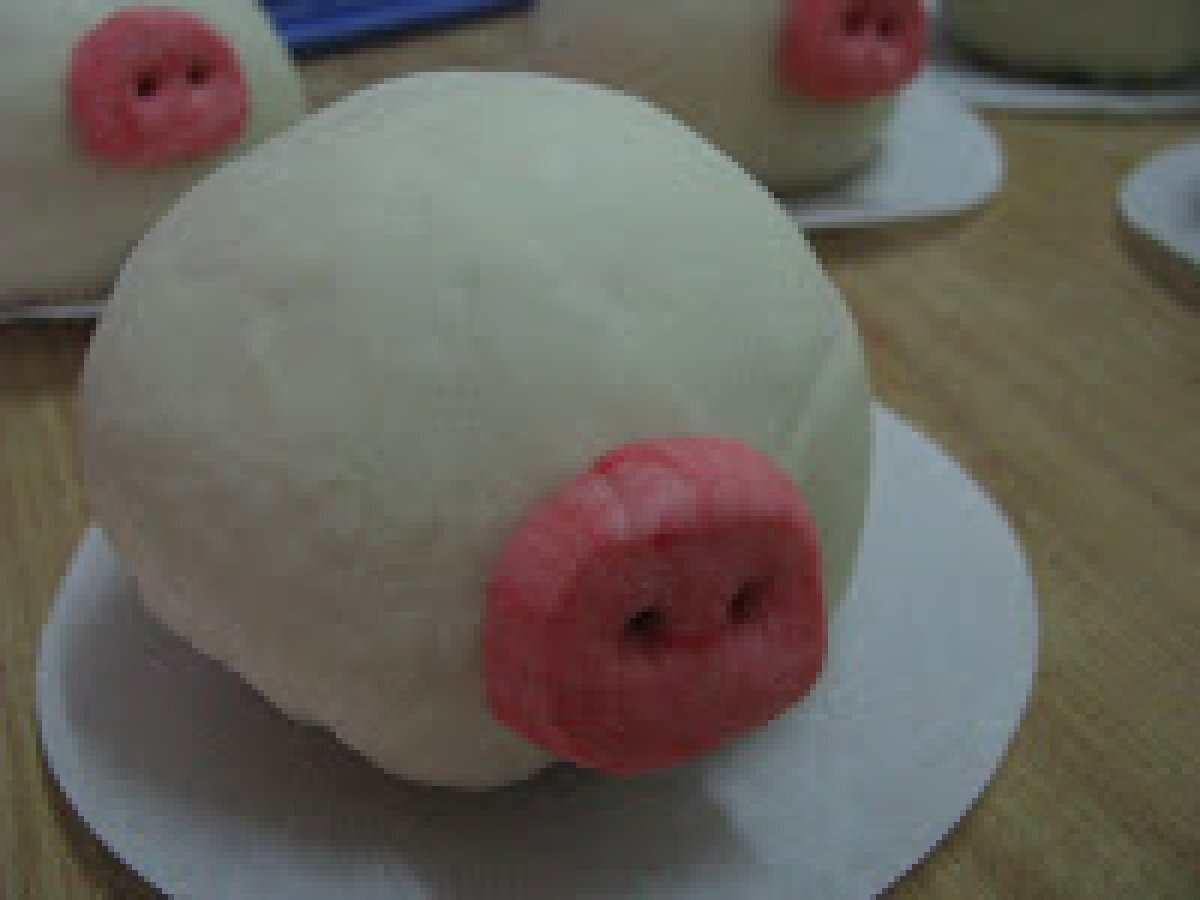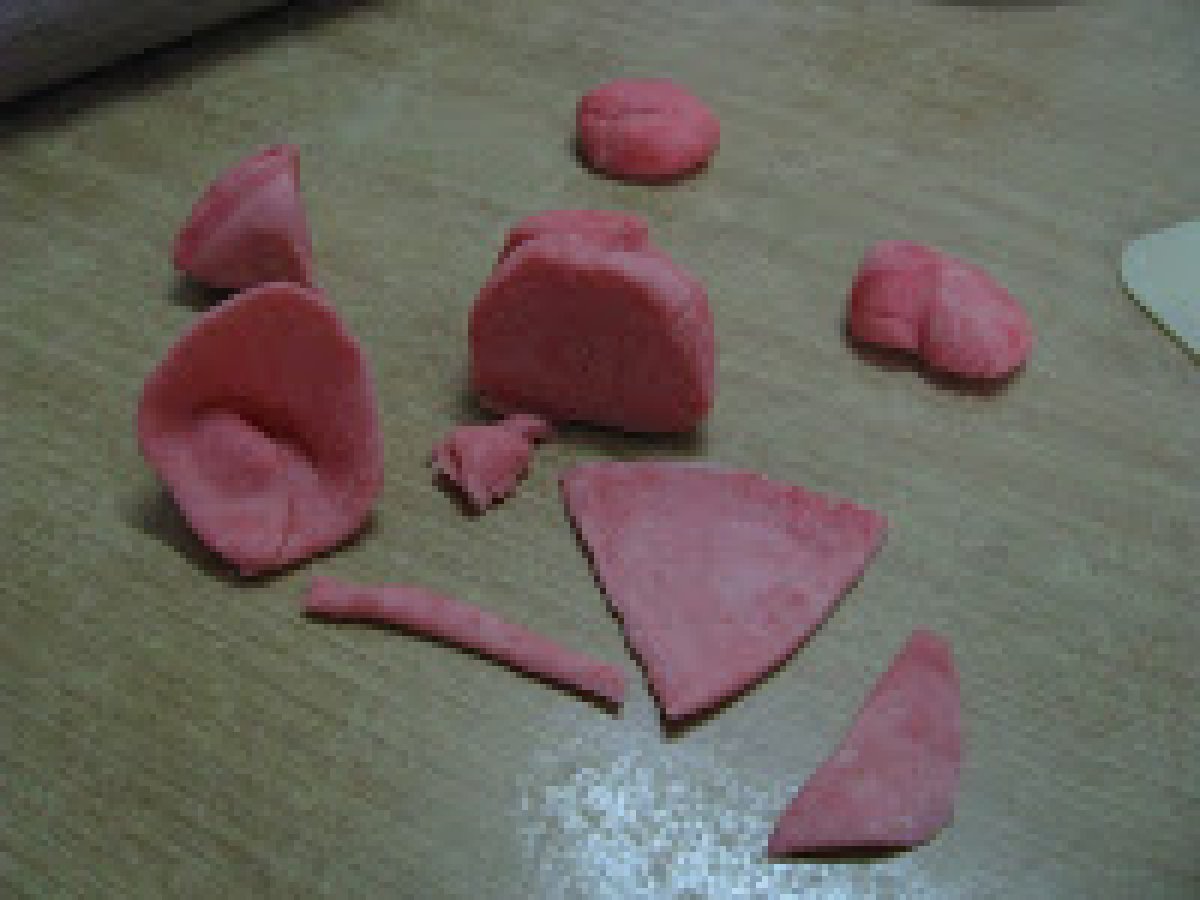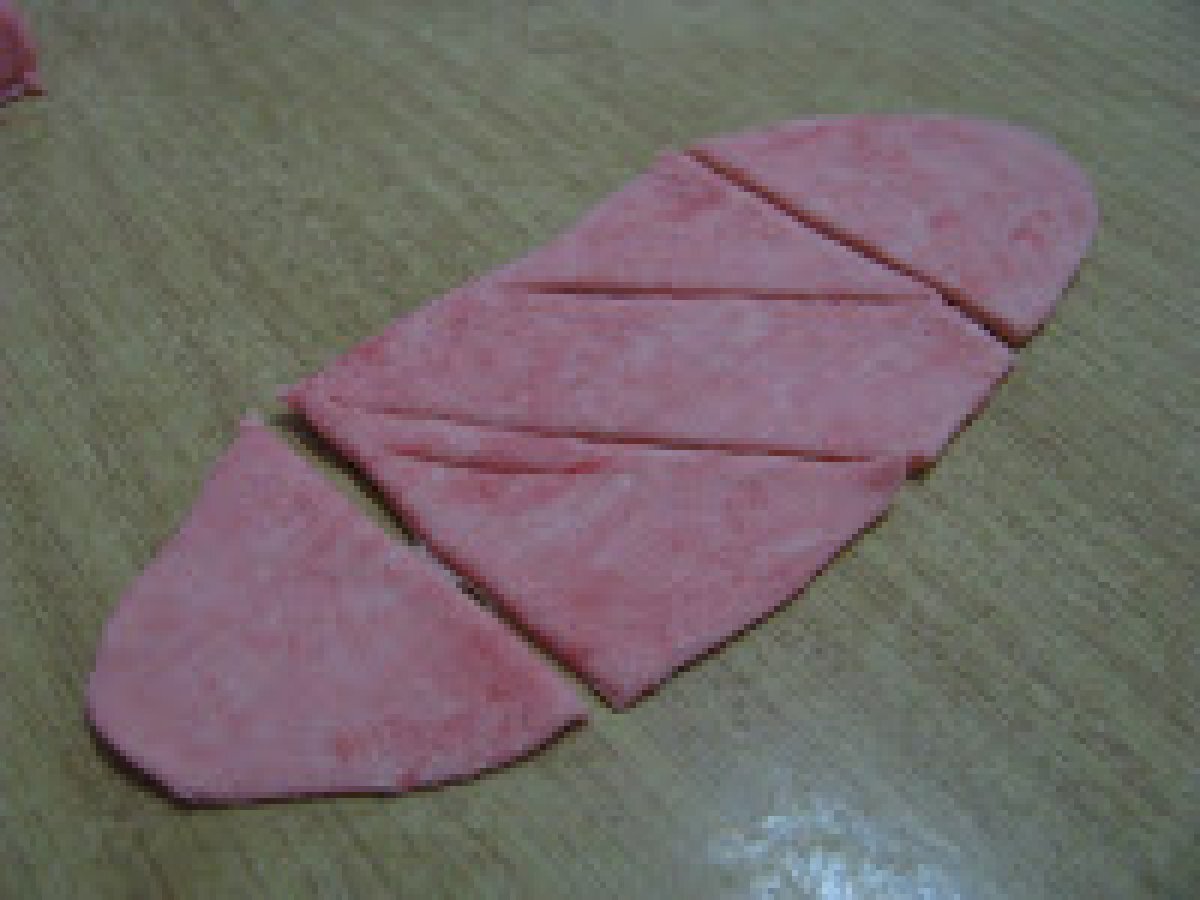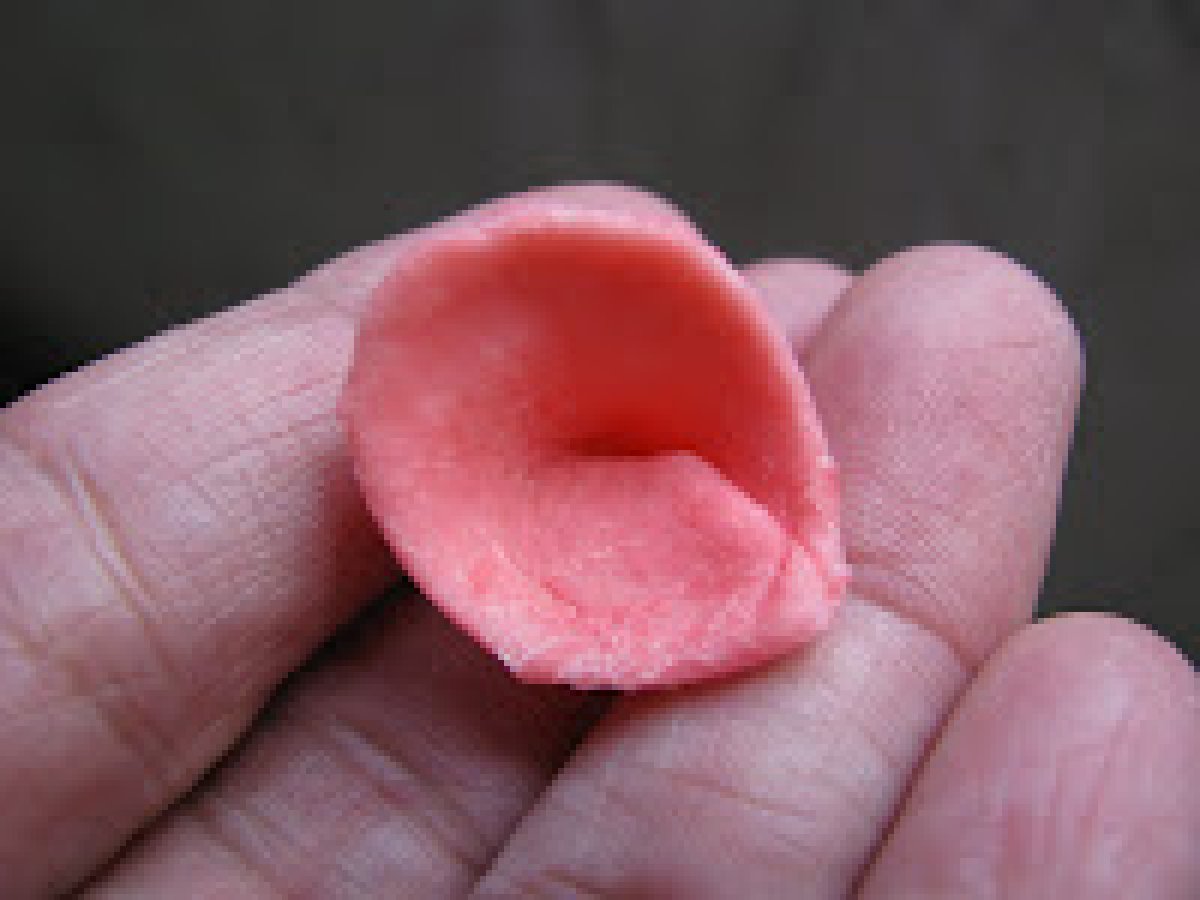 Questions:
You may like
Recipes
Related articles