Manuka honey & lemon madeleines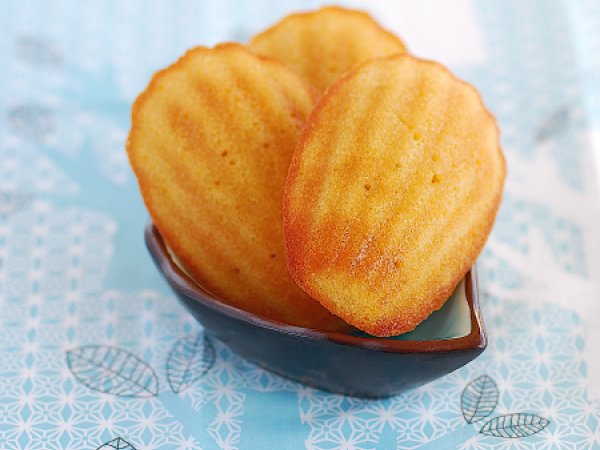 Preparation
Pre heat oven 200C. Brush the indentations of a madeleine mold with melted butter. Dust with flour, tap off any excess, and place in the fridge or freezer.
Whisk eggs, honey and salt for 5 minutes until frothy and thickened. Spoon the flour and baking powder into a sifter or mesh strainer and use a spatula to fold in the flour as you sift it over the batter.
Add the lemon zest to the cooled butter, then dribble the butter into the batter, a few spoonfuls at a time, while folding to incorporate the butter. Fold just until all the butter is incorporated.
Cover the bowl and refrigerate for at least 1 hour. (Batter can be chilled for up to 12 hours.).
Plop enough batter in the center of each indentation with enough batter which you think will fill it by 3/4?s (you'll have to eyeball it, but it?s not brain-surgery so don?t worry if you're not exact.) Do not spread it.
Bake for 8 minutes or until the cakes just feel set. Avoid over baking them. Remove from the oven and tilt the madeleines out onto a cooling rack.
Questions:
You may like
Recipes