No bake honey cheesecake - with decoration tutorial
No bake honey cheesecake - with decoration tutorial
Spring is here ! Let's celebrate by making a no bake cheesecake with a delicious combination of flavors : honey and lemon ! Learn how to make the decoration with our step by step recipe and video !
Materials
bubble wrap
springform pan 8 inches diameter
Preparation
Put the pan on top of the bubble wrap and cut around the pan with a cutter or a knife.

Put the speculaas cookies in a blender and chop finely. Add melted butter and combine. Place the cream in the freezer for 15 minutes.

Transfer the cookie mix in your springform pan. Press it well on the bottom of the mould using a spoon or a glass. Put in the fridge until you need it.

Whisk the mascarpone, creamcheese, cold cream, lemon juice, lemon zests and honey until you have a compact texture.

Pour the cheesecake batter in the pan and spread it well. Put the bubble wrap (bubbles down) on top of the batter. Refrigerate for at least 4 hours (during a whole night is better).

Unmold the cheesecake and place it on a serving plate. Cover the top with honey and decorate with a lemon slice. There you are !
Photos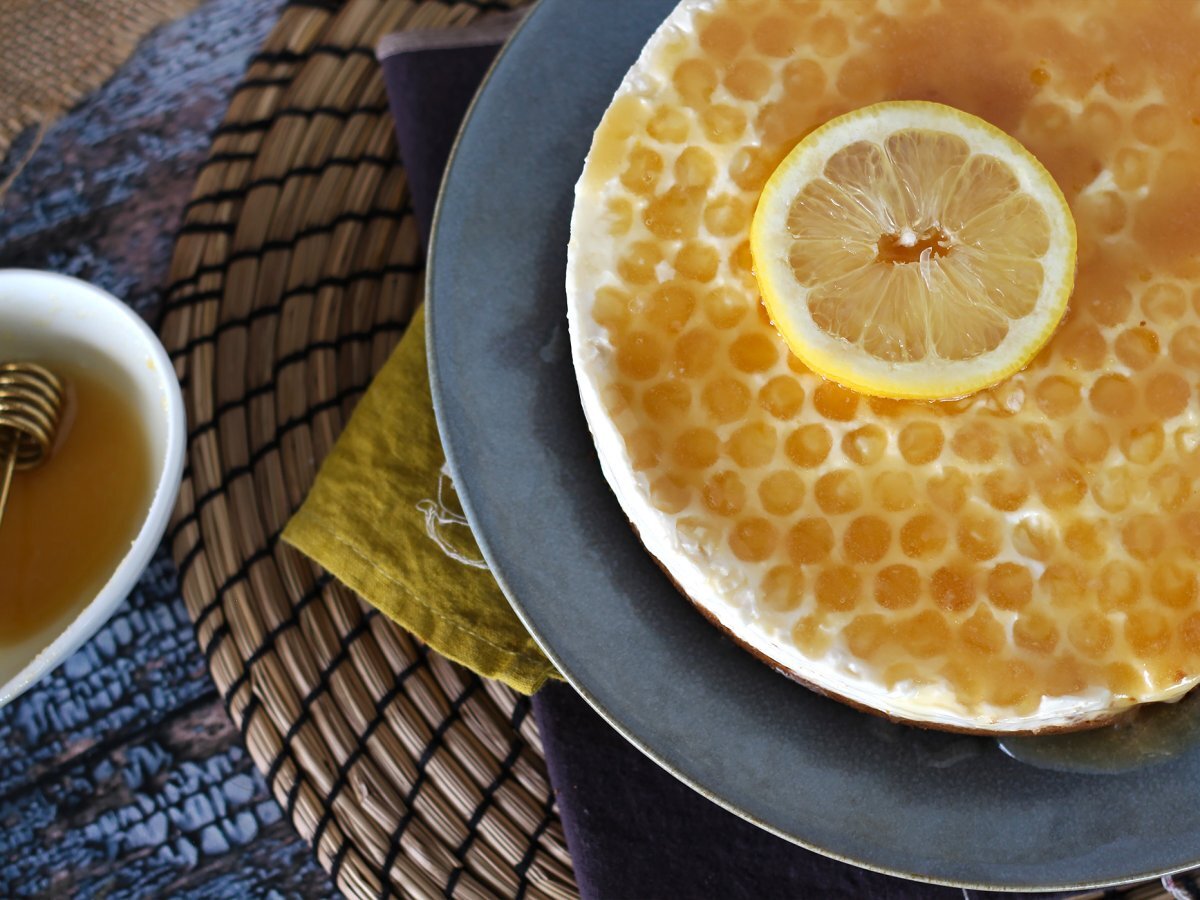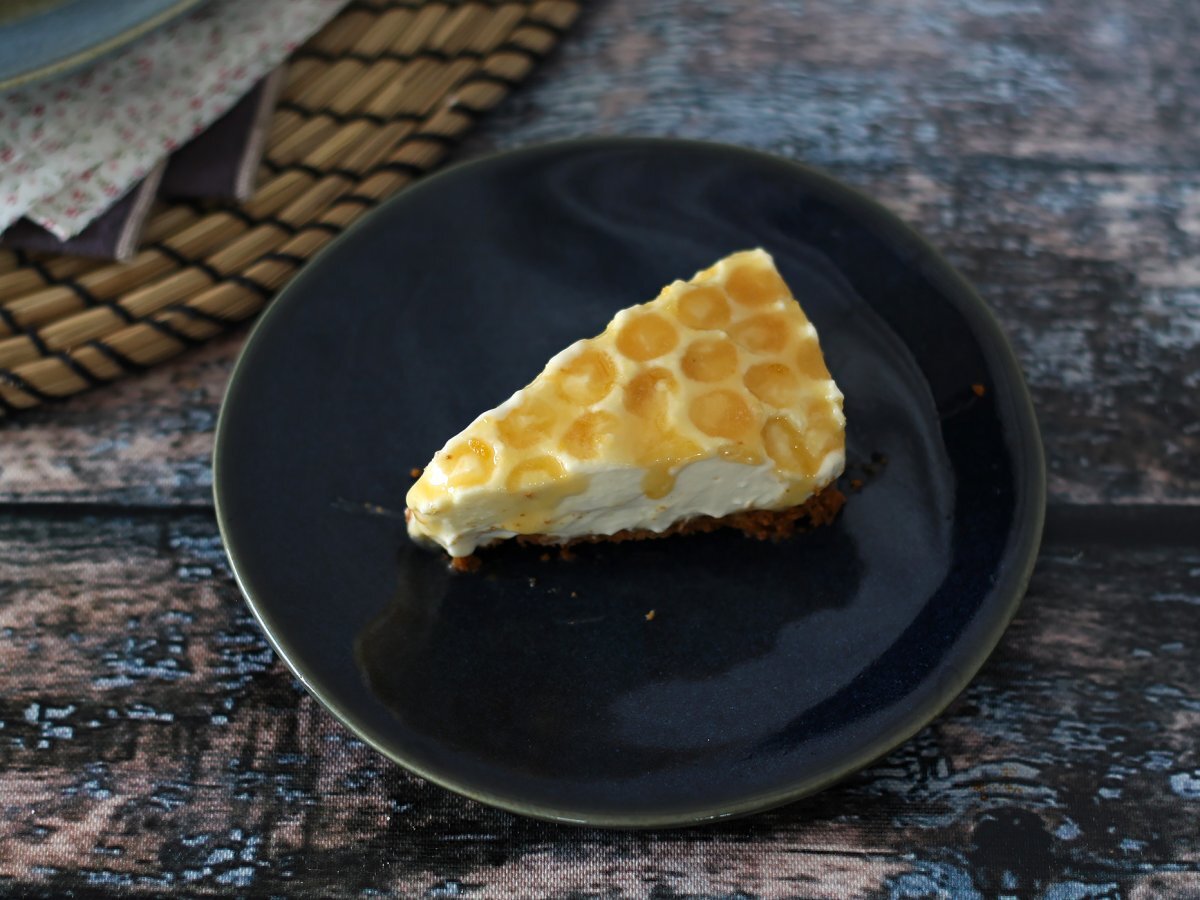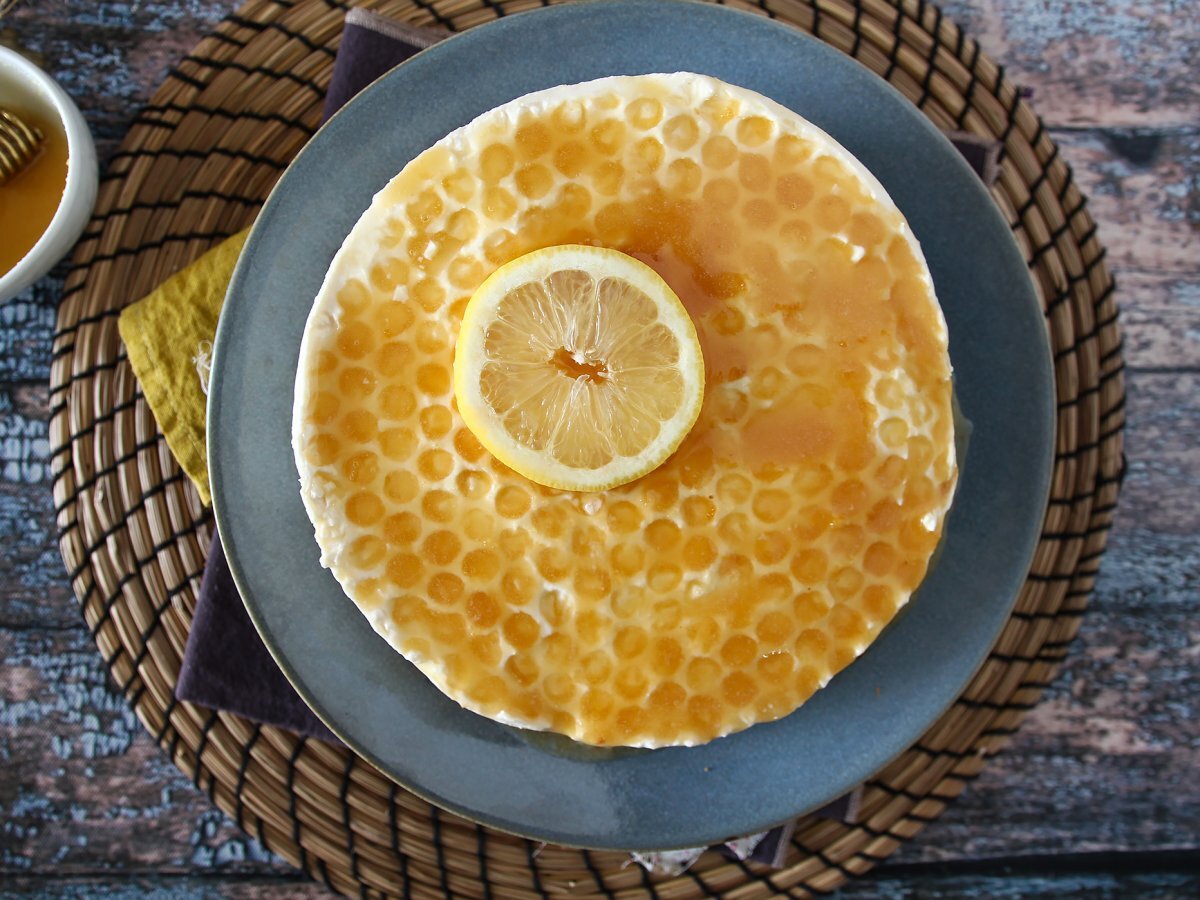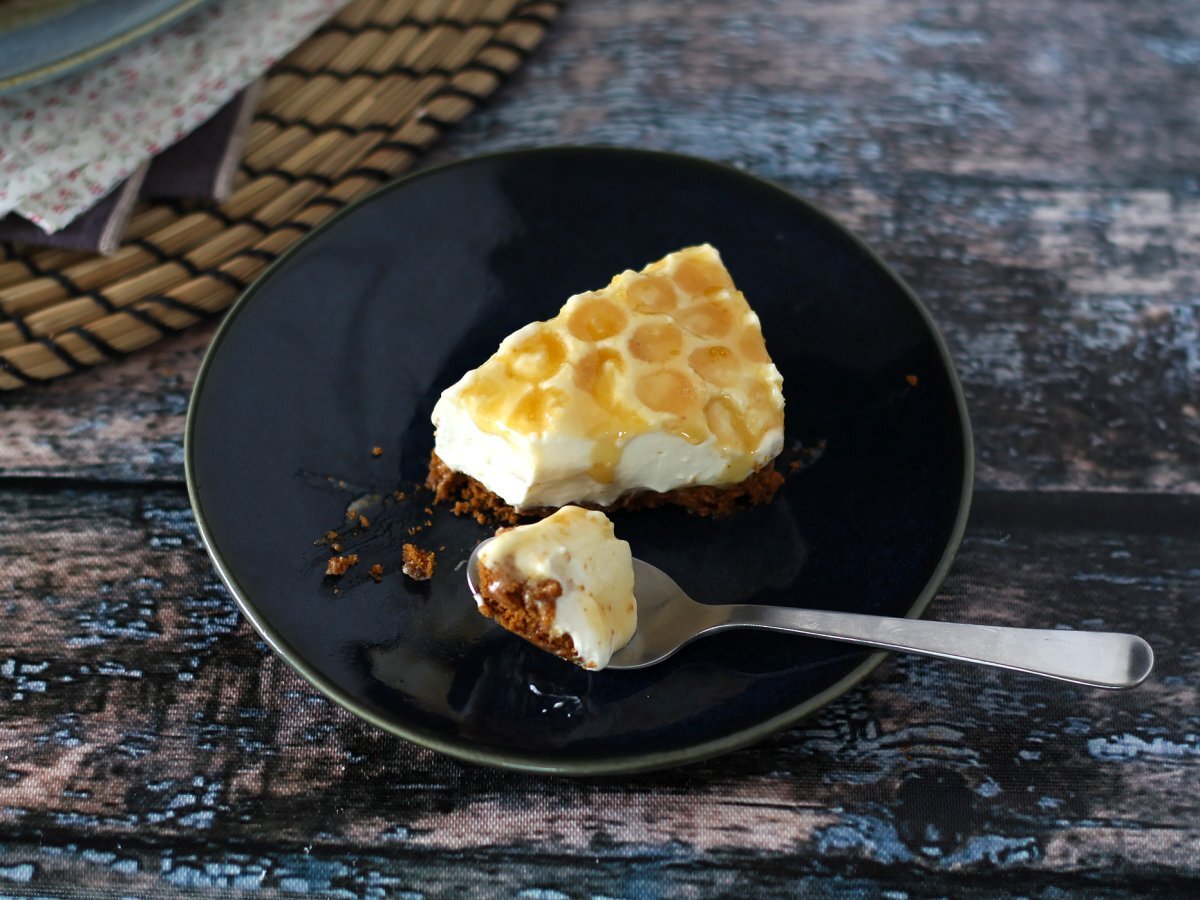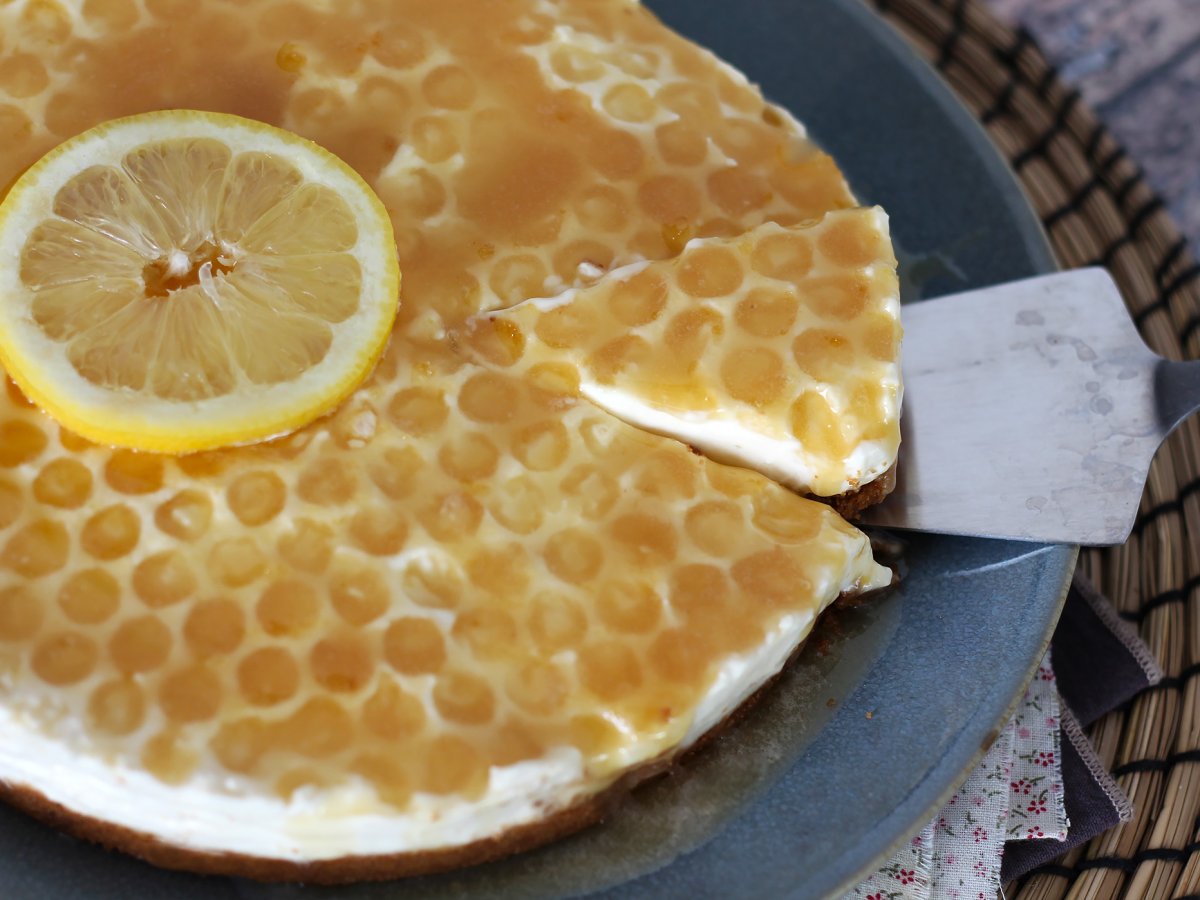 Questions:
Related articles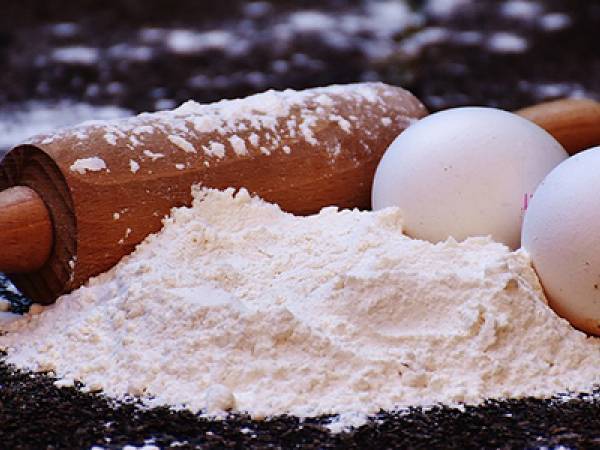 15 secrets to bake perfect cakes!