Pumpkin whoopie pies
Pumpkin whoopie pies
Preparation
Preheat oven to 350°F. Lightly spray a whoopie pie pan with nonstick cooking spray.
If not using a whoopie pie pan, use a large baking sheet lined with parchment paper.
Whisk first 8 ingredients in large bowl. Using electric mixer, beat pumpkin, sugar, and oil in another large bowl.
Add eggs 1 at a time, beating to incorporate between additions.
Mix in orange peel. Add flour mixture; beat on low speed until just combined.
Spoon 2 tablespoons of batter into each cavity of pan; spread batter to the edges.
Cavity should be about 2/3 full. (If not using pan, drop 2 tablespoons of batter on to prepared baking sheet and flatten slightly with the back of a spoon).
Bake for 8-10 minutes or until the top of the cake springs back when touched. Cool in pan 8 minutes. Remove cakes from pan and allow to cool completely on a wire rack before filling. Repeat process with remaining batter.
To assemble pies, spread frosting (or pipe with a piping bag filled with frosting) on the flat side of half the cakes. Top each frosted cake with another cake.
Photos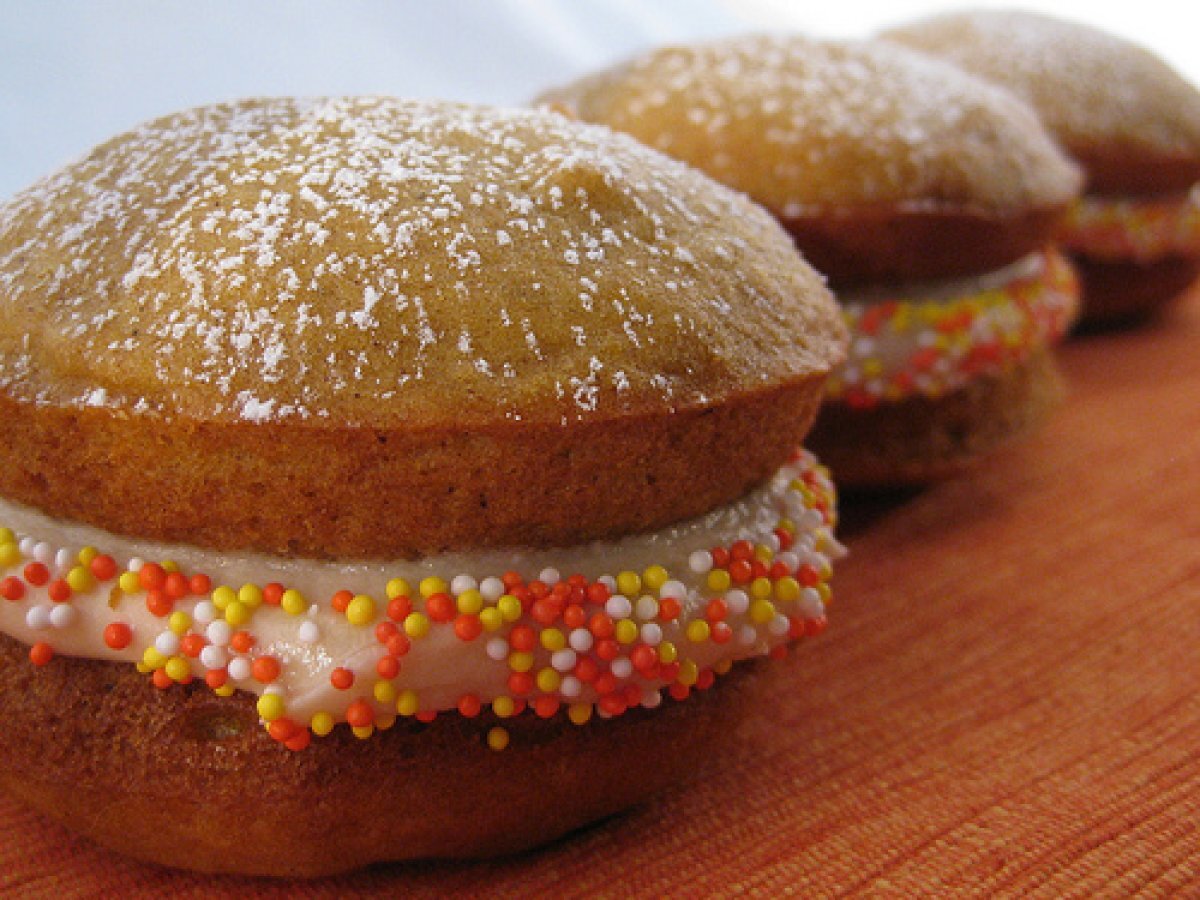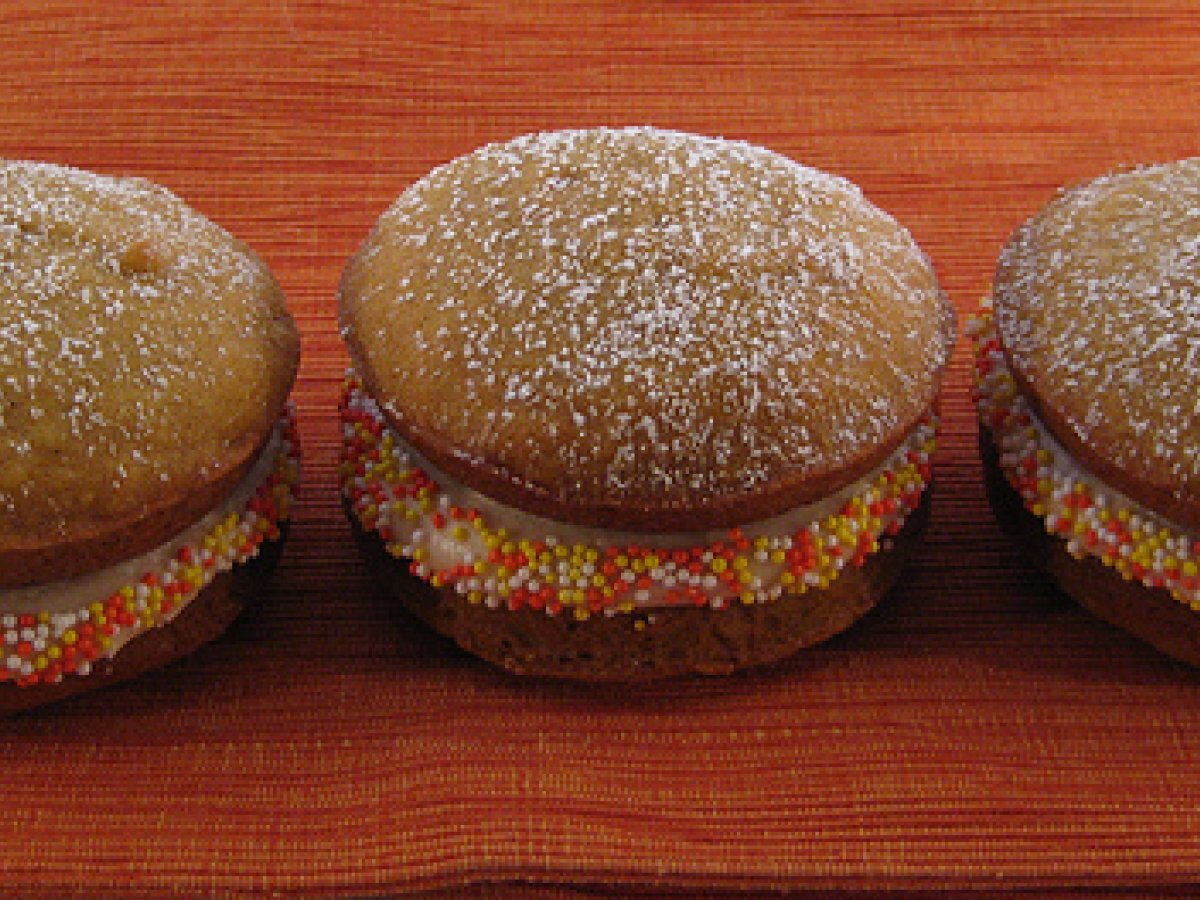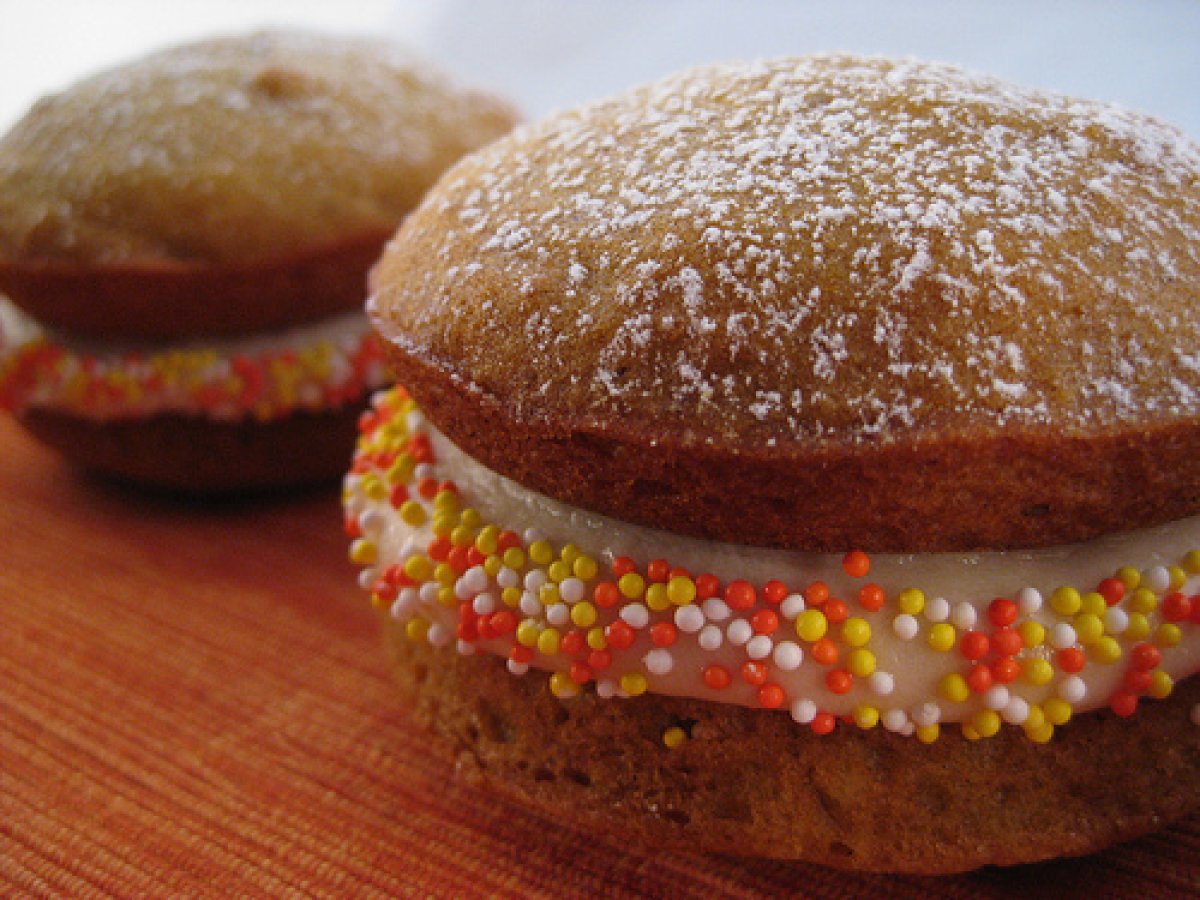 Questions:
Related recipes
Recipes