Salmon & Artichoke Pasta
So one day, I defrosted some salmon fillets, but didn't have a clue what to prepare. After rummaging through the cupboard and fridge, I threw together a few ingredients that can be incorporated with the salmon – tomatoes, red onion, mushrooms, basil, artichoke hearts, and penne pasta. This is the beauty of having fresh ingredients around, because it doesn't take much effort to put together a meal from scratch. Just be creative with what you have and before you know it, dinner's on the table.
The most work you have to do is chopping up all of the ingredients! Here we have some roma tomatoes, garlic, red onion, button mushrooms, and marinated artichoke hearts. These all go well together, but you can definitely use other veggies like roasted red peppers or sun-dried tomatoes. Cook all of the veggies in a pan with olive oil and butter. Season with salt and pepper until desired. The flavors that stand out the most in this dish were the artichokes because they are already seasoned with herbs and soaked in oil.
We used about a pound of salmon fillets which we cut up into bite-sized portions. Sprinkled with a little bit of salt & pepper, onion powder, garlic powder, and drizzled with olive oil. This goes into the broiler for about 5-7 minutes.
Keep in mind to generously salt the water when you boil the pasta so that you can get some flavor to it. We also chopped some fresh basil from the garden and added some freshness and color to the salmon pasta. Sometimes it's nice to go back to the basics and keep things simple and healthy.
To view or print-out this recipe, click here: Salmon & Artichoke Pasta
You may like
Recipes
Related articles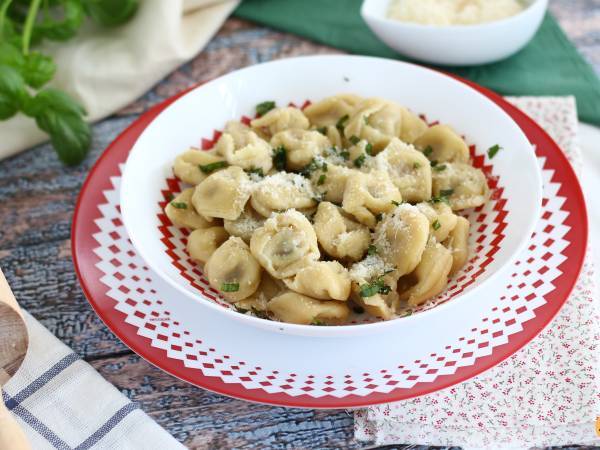 Our best pasta recipes to make quarantine great!