Bacalhau (dried cod fish) con olive oil and tomato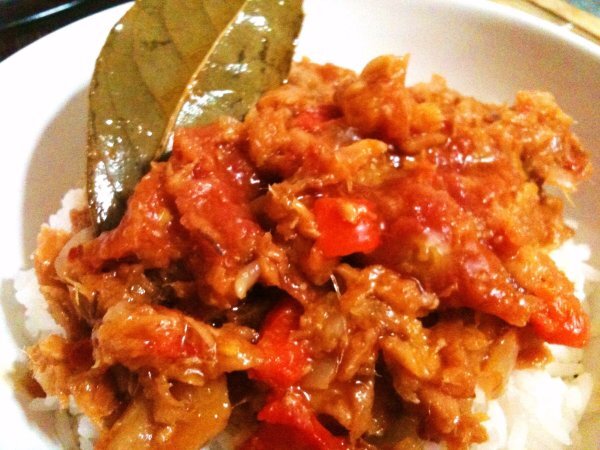 Preparation
Soak dried cod fish in water for 24 hours.
Change the water every 6 hours.
After 24 hours,remove the fish from water.
Pat dry and cut in 3 inch square.
Dredge cod fish in flour.Set aside
Heat a sauce pan, put 1/4 cup olive oil.
Add the chopped garlic and while frying the garlic,fry cod fish by batch until brown
Set aside and let it cool.
Then proceed to debone and shred the cod fish into pieces. Set aside.
Using the same sauce pan, heat 3/4 cup olive oil
Add chopped onion and wait until it caramelized.
Add in crushed tomato and bay leaf
Once it boils, turn the heat to simmering mode and let it simmer for 10 minutes.
Add the shred cod fish, cover and simmer for about 20 minutes
Add sliced, roasted pepper and 1 tsp chili flakes.
Simmer for 5 minutes. Serve and enjoy!
Questions:
Related recipes
Recipes
Related articles