Baked artichokes
Baked artichokes
An easy and healthy meal !
Preparation
Cut the stems of the artichokes. Cut about 1 inch (3 cm) off the top of the artichokes.

Snip off the thorns on the tip of the artichoke petals with sissors.

Remove the center of the artichokes with a knife and two tablespoons. Rub lemon juice over the cut portion of the artichoke to prevent it from browning.

Cook the artichokes in boiling water during 30 minutes. Then, put the cooked artichokes on a parchment paper and preheat the oven to 350°F (180°C).

Mix olive oil + salt + pepper + herbs + chopped garlic clove.

Pour this mix in the center between the artichokes leaves.

Sprinkle the top with parmesan and breadcrumbs.

Bake 15 minutes at 350°F (180°C).

There you are, your baked artichokes are ready !
Photos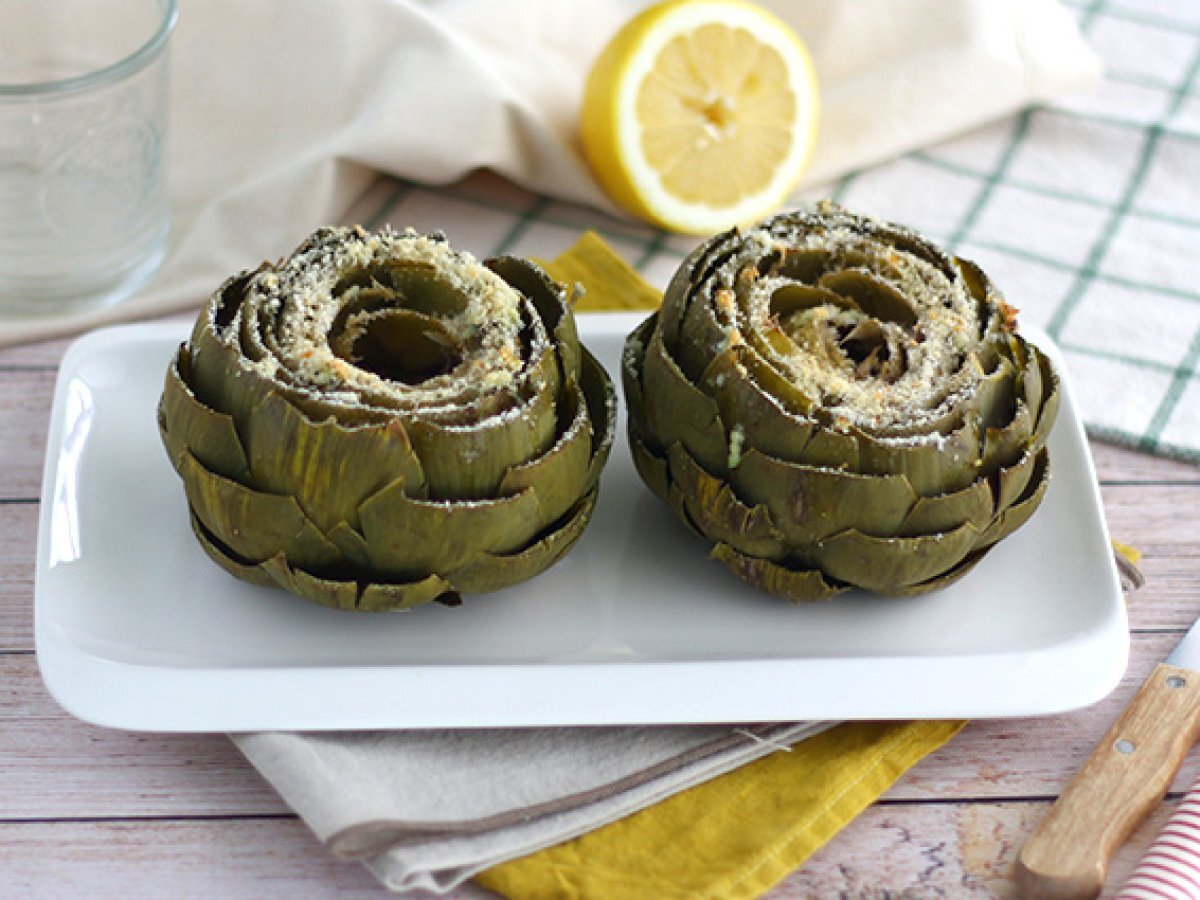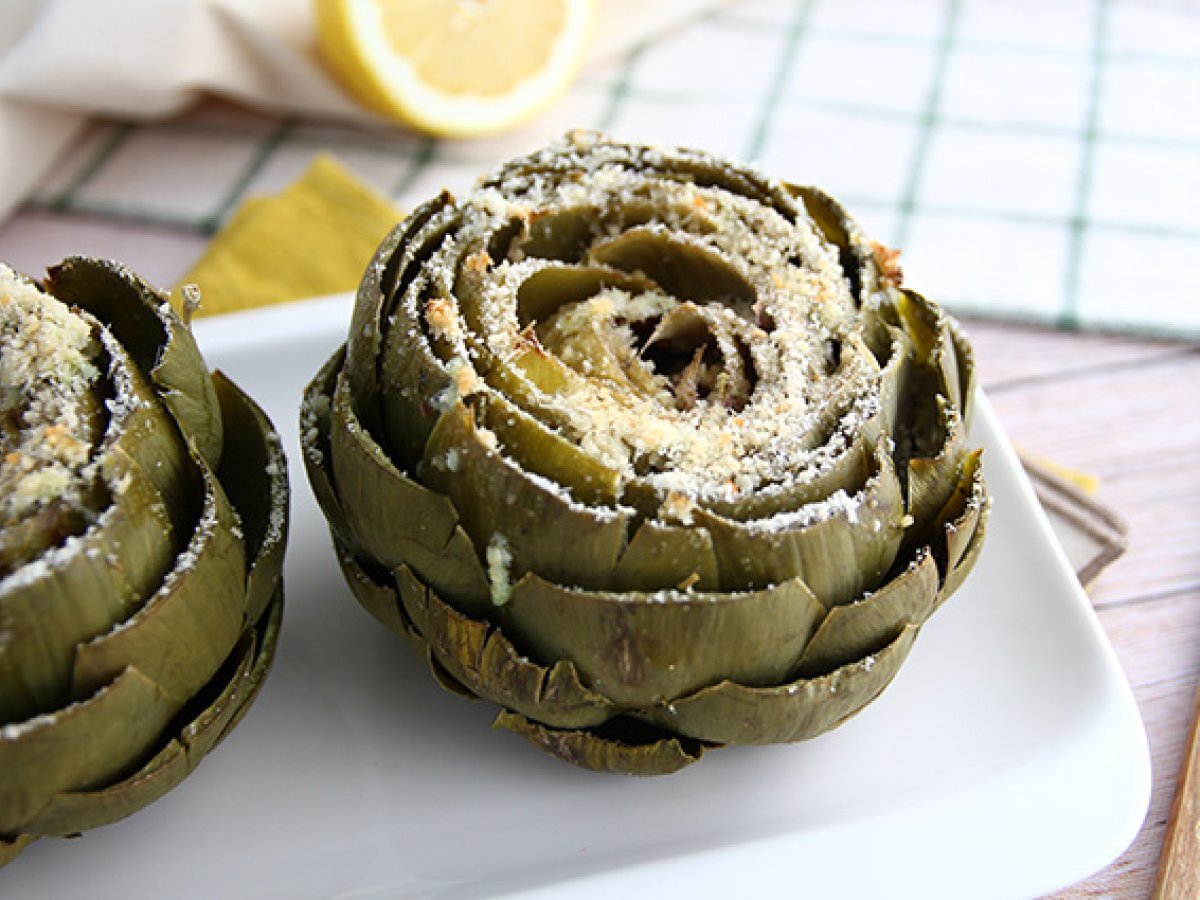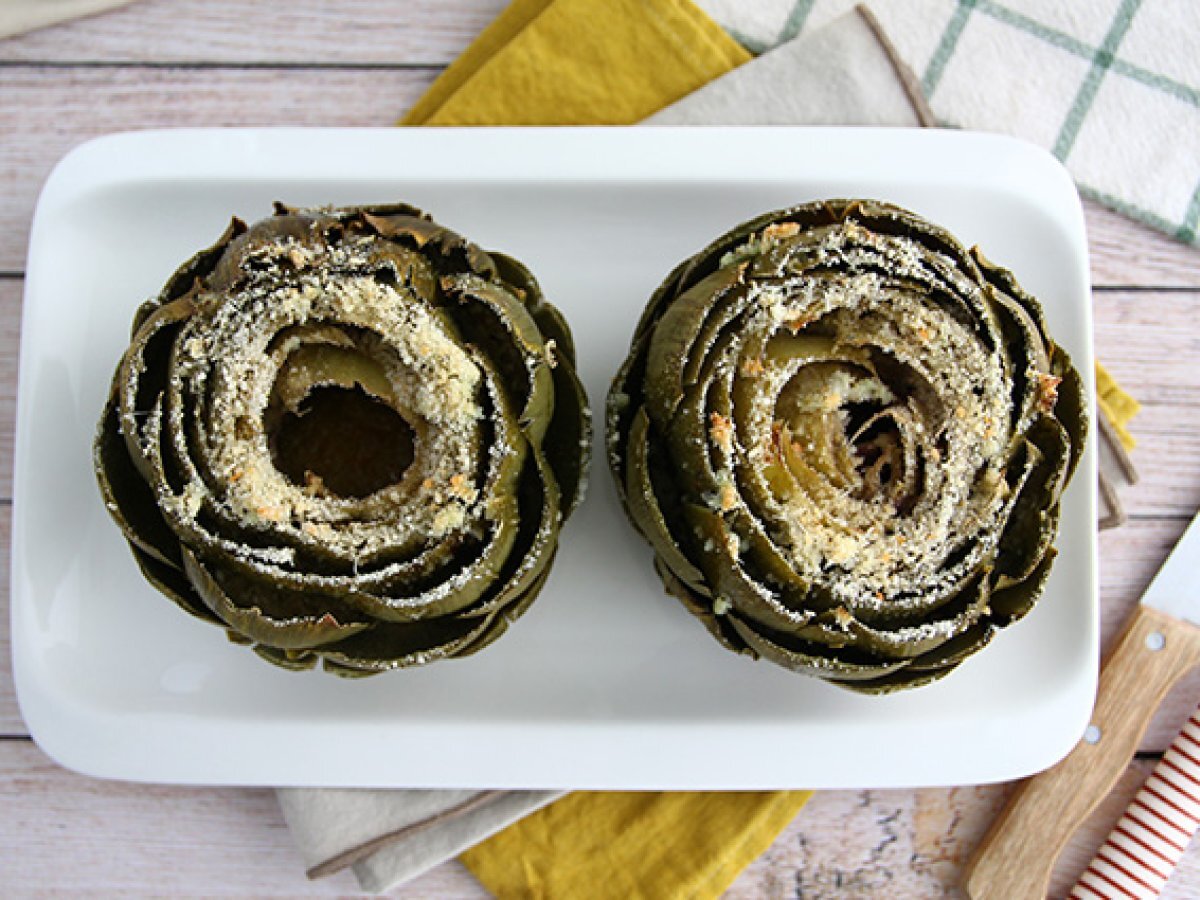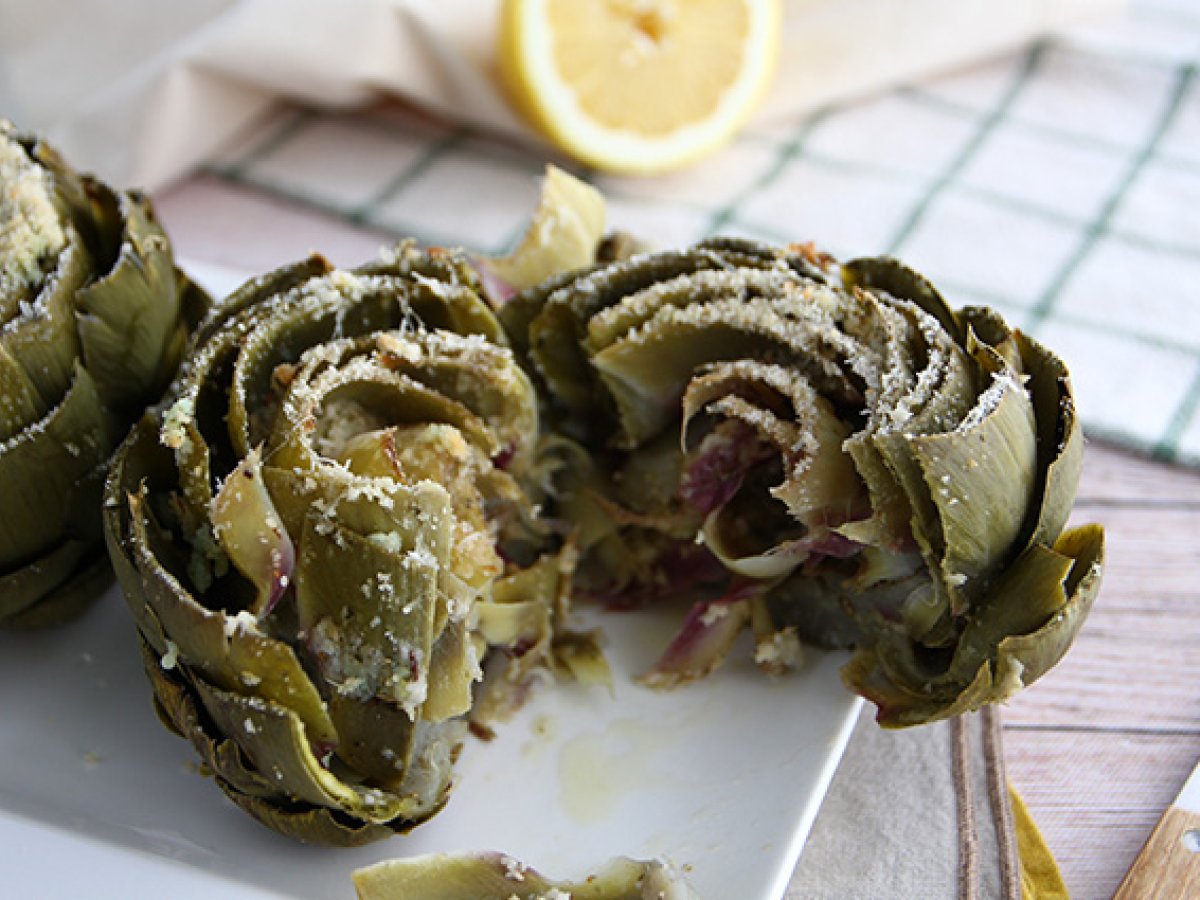 Questions:
You may like
Recipes