Jacket potatoes with chicken mince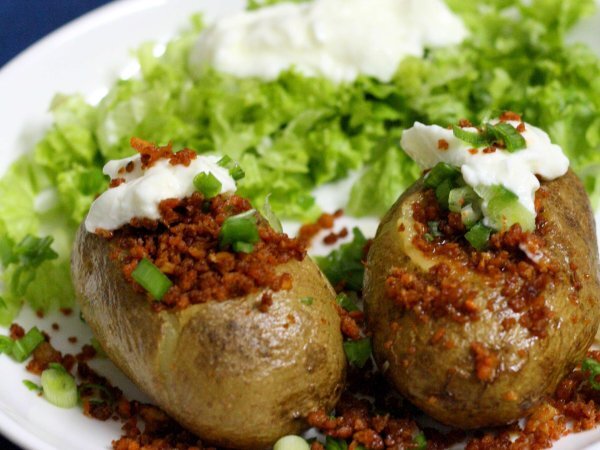 Preparation
For the potatoes:
Place potatoes into a baking tray, sprinkle salt and drizzle oil all over.
Baked at 180c for about 20 mins or until the skin becomes crispy.
For the chicken mince
When oil is heated, add in chicken, soy sauce, salt and sugar per taste.
Fry while breaking the mince into smaller pieces with a spatula.
Remove from heat once the chicken becomes crispy and dark brown in colour.
To Serve:
Using a deep spoon, scoop out the middle of each potato.
Put in the chicken mince as much as you like.
Serve on a bed of lettuce leaves,some yoghurt/sour cream and sprinkle the spring onions over.
Questions:
You may like
Recipes