FRIED PEPPER CHICKEN
FRIED PEPPER CHICKEN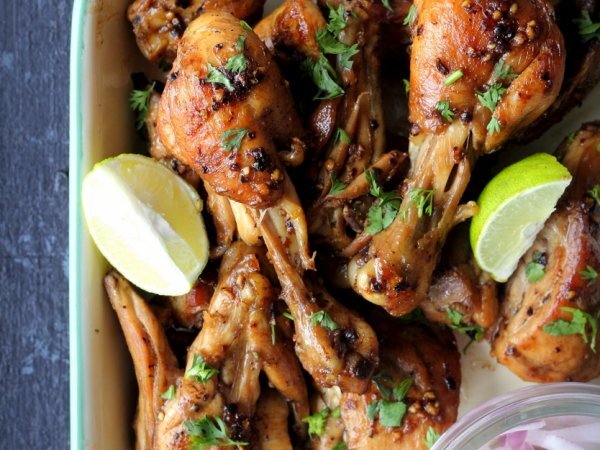 Post frying procedure in this shallow fried pepper chicken ensures that each and every piece turns out to be juicy and succulent.
Preparation
Wash and clean the chicken. Pat dry it
Heat the oil and butter in a wok.
Carefully add few of the chicken pieces.
Cover the wok with the lid and fry the chicken on medium low flame turning them once a while.
Fry till the chicken cooked and is golden brown.
Remove the fried chicken on an absorbent paper or kitchen towel.
Fry the entire chicken in batches.
Once done, remove the oil from the wok.
To the wok, add water, salt and pepper.
Once the water begins to boil add the chicken piece to it.
Cook the chicken till the water evaporates and the chicken pieces are well coated by the crushed pepper.
Serve hot! Enjoy!

Note: Keep just a wee bit of liquid in the chicken so that it remains moist/ juicy.
Note: If at any point you feel that the oil/butter is not sufficient, add a little more to ensure that the chicken is well cooked.
Questions:
Related recipes
Recipes