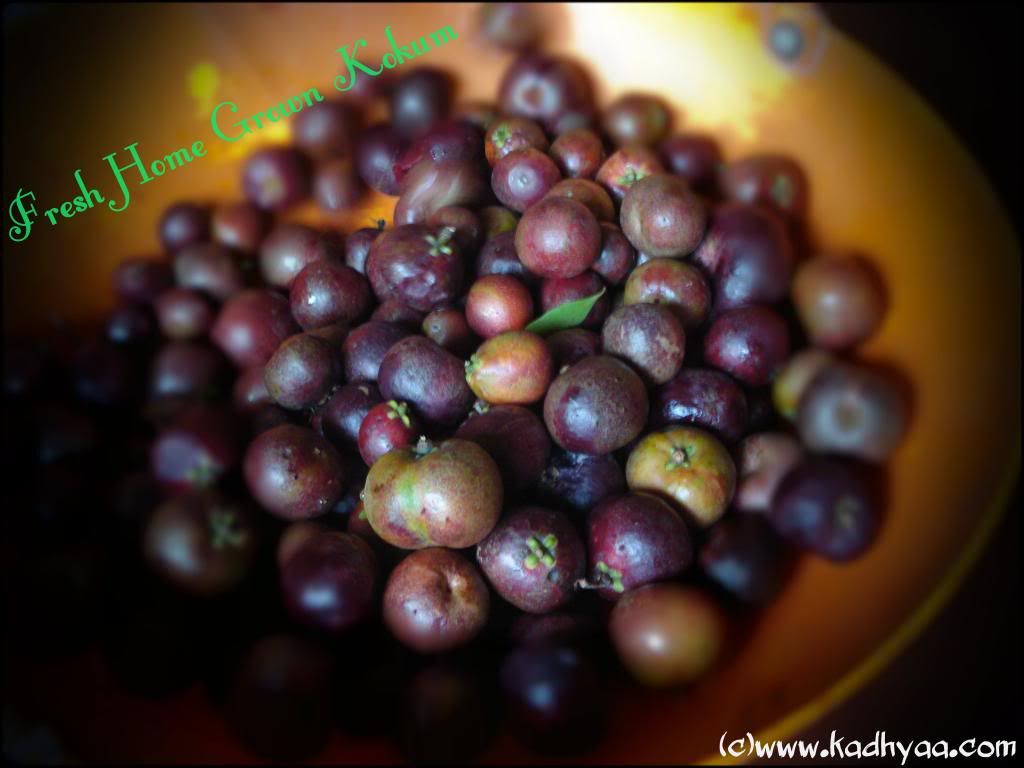 Summer …sweat …thirst….irritation is the tagline for Bangalore this year. Bangalore is not like before getting worst day by day. Touched the highest temperature of 35.6 c in last 15 years! Whom to blame for this …ONLY US! For not being responsible towards the environment / Mother Nature. I am just wondering how much heat a human body take!
Of course summer has its own advantages. My home town weather gets really worst on summer due to humidity but first time I felt comfortable there. It was more pleasant than that of Bangalore. My today's post is on the summer.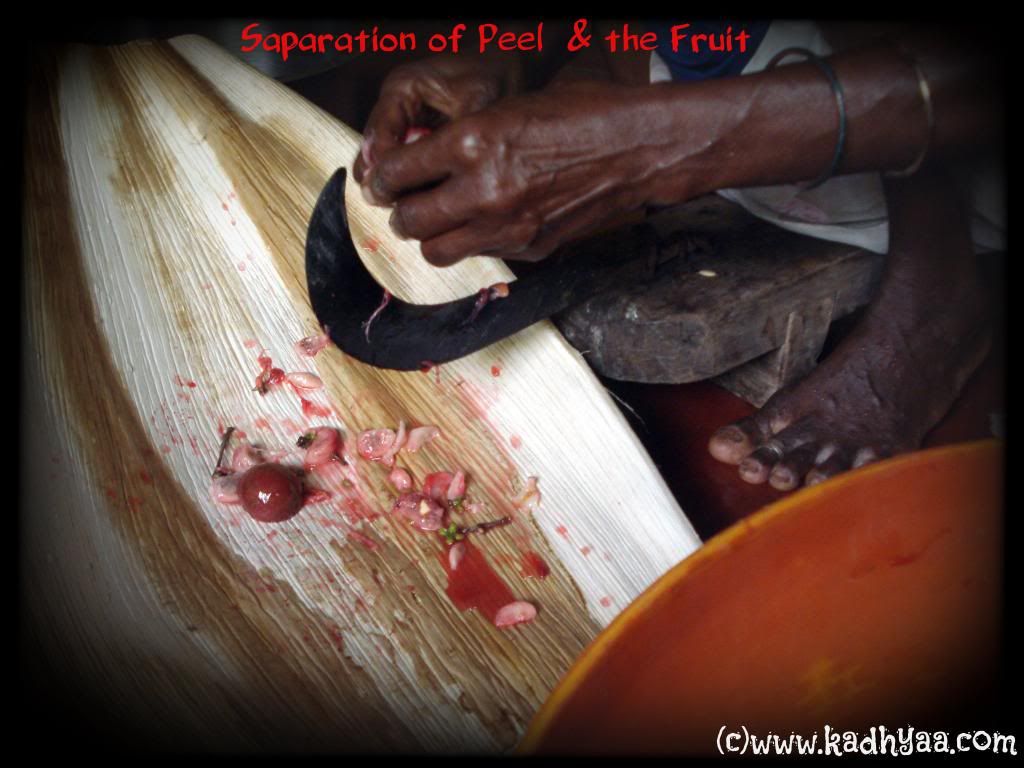 Kokum - Garcinia indica (Botanical Name): I am sure most of my blogger friends have heard of this summer fruit. This fruit takes me back to my childhood as I almost grew up this fruit. This is a versatile fruit and at home we use the dried peel for Rasam, Thambli, juice and the list is on….
You can also fill the individual peel with sugar and dry it in the sun and later make thick concentrate and refrigerate it and use it for juice. Today's post will show how we process the fruit and preserve the peel for the whole year.

Firstly the whole fruit is washed and then cut in the middle and the peel and the seed is separated. The seeds shelf life is very less not even a day actually. The seed water is used for instant juice which is very tasty . Please see the picture below.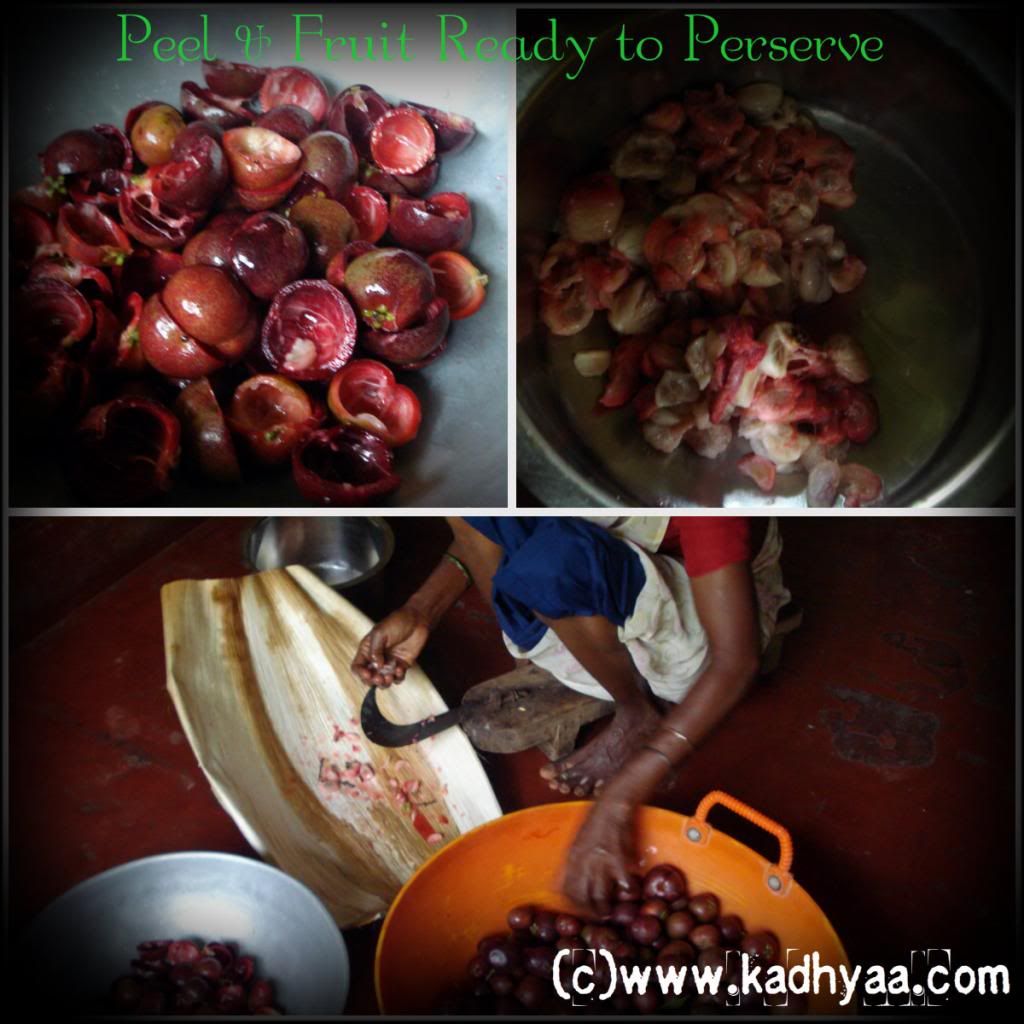 Below is the recipe for the Kokum Seed juice

Fresh Kokum Seed Juice
Preparation Time: 10 min (apart from the soaking time)
Serves: 2
Ingredients
1/2 cup fresh kokum seed concentrated juice
2-4 cups of water
2-3 tbsp. sugar (increase if you need sweeter)
Ice cubes
Method
Put all the above except the ice cubes and let the sugar melt in the juice . Add sugar cubes and serve immediately.