Beef wrapped in pepper leaves
Beef wrapped in pepper leaves
This is a delicious Vietnamese appetizer. It is part of a popular dish known as Beef in Seven Ways, featuring multiple beef courses.
Preparation
Heat 2 tablespoons of the oil in a pan over moderate heat. Add the garlic and onion and stir until softened, about 2 minutes.
Transfer to a bowl. Add the lemongrass, peanuts, turmeric, sugar, fish sauce, salt and ground beef. Mix with a fork until well blended and sticky, about 2 to 3 minutes. Set aside for 30 minutes.
To make the rolls, place 1 heaping Tbsp of the meat mixture in the center of a pepper leaf. Using your fingers, shape the meat into a cylinder about 2 inches long and 3/4 inch wide.
Wrap the leaf around the meat but leave the sides open. When done, place the roll seam side down. make the remaining rolls in the same way.
Thread 5 rolls onto each bamboo skewer, positioning the rolls so they touch one another at the seams. Set aside until ready to cook. Heat the remaining 2 tablespoons oil in a large nonstick frying pan over a low heat.
Add the beef rolls and cook until the meat is done, about 5 to 7 minutes total. Do not overcrowd the pan. Reduce the heat as necessary to keep the leaves from charring.
Transfer the skewers to a platter. Remove the skewers and serve the rolls with salad and Vietnamese Dipping Sauce.
Photos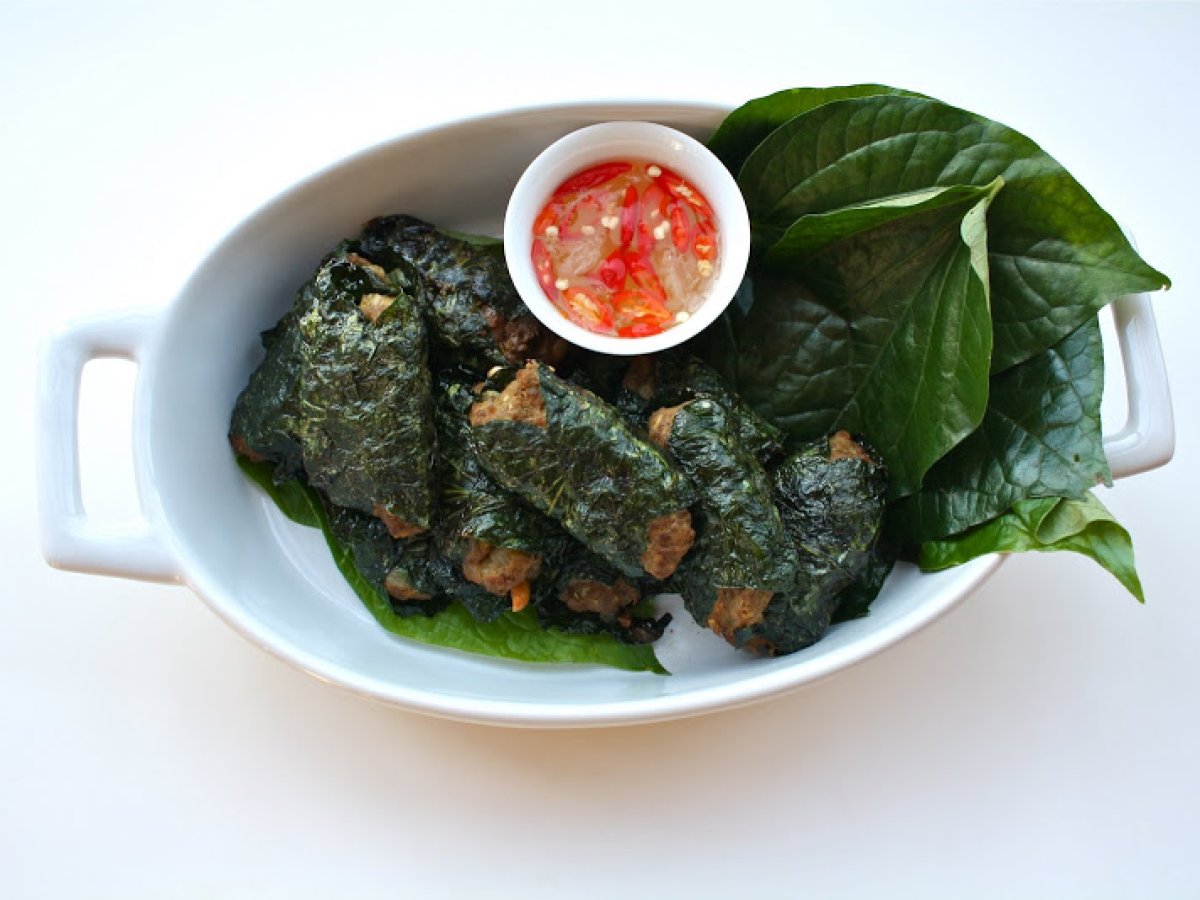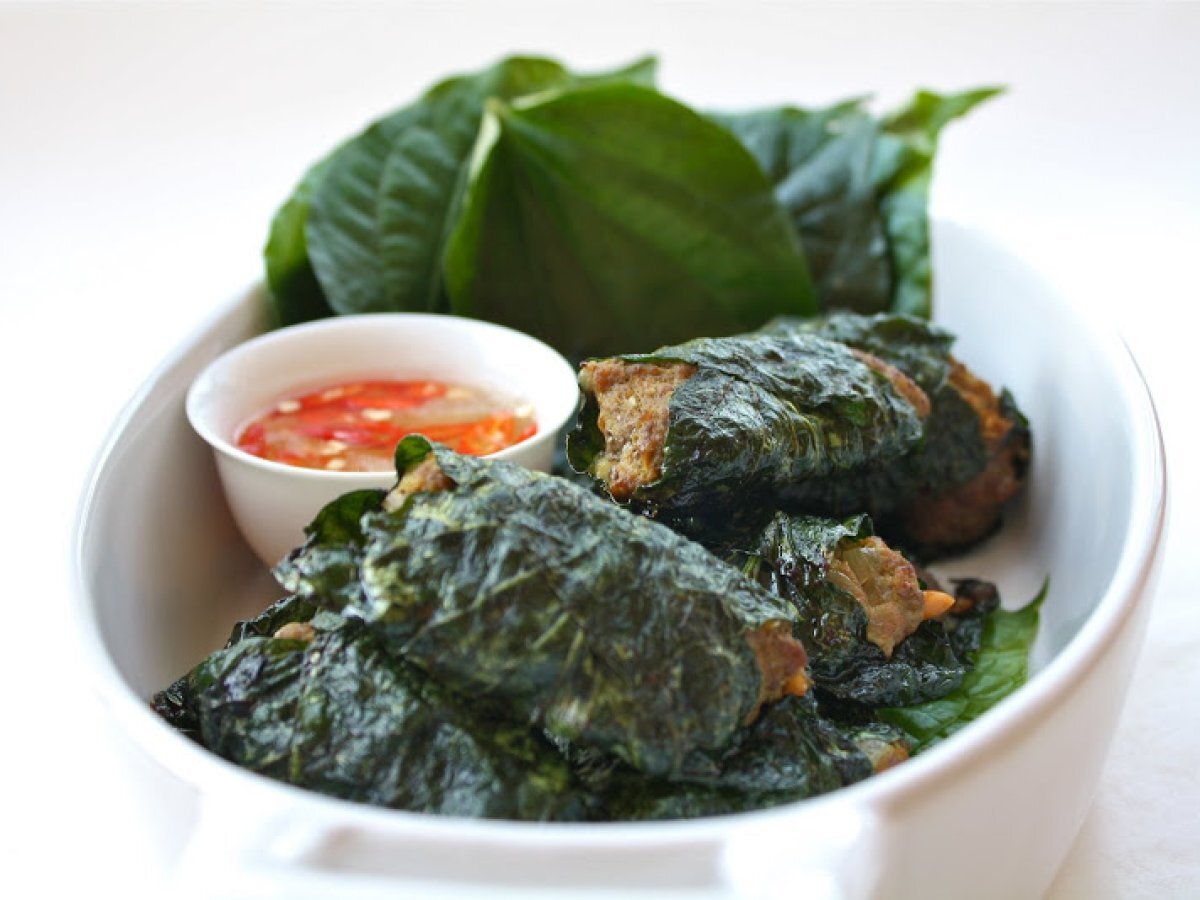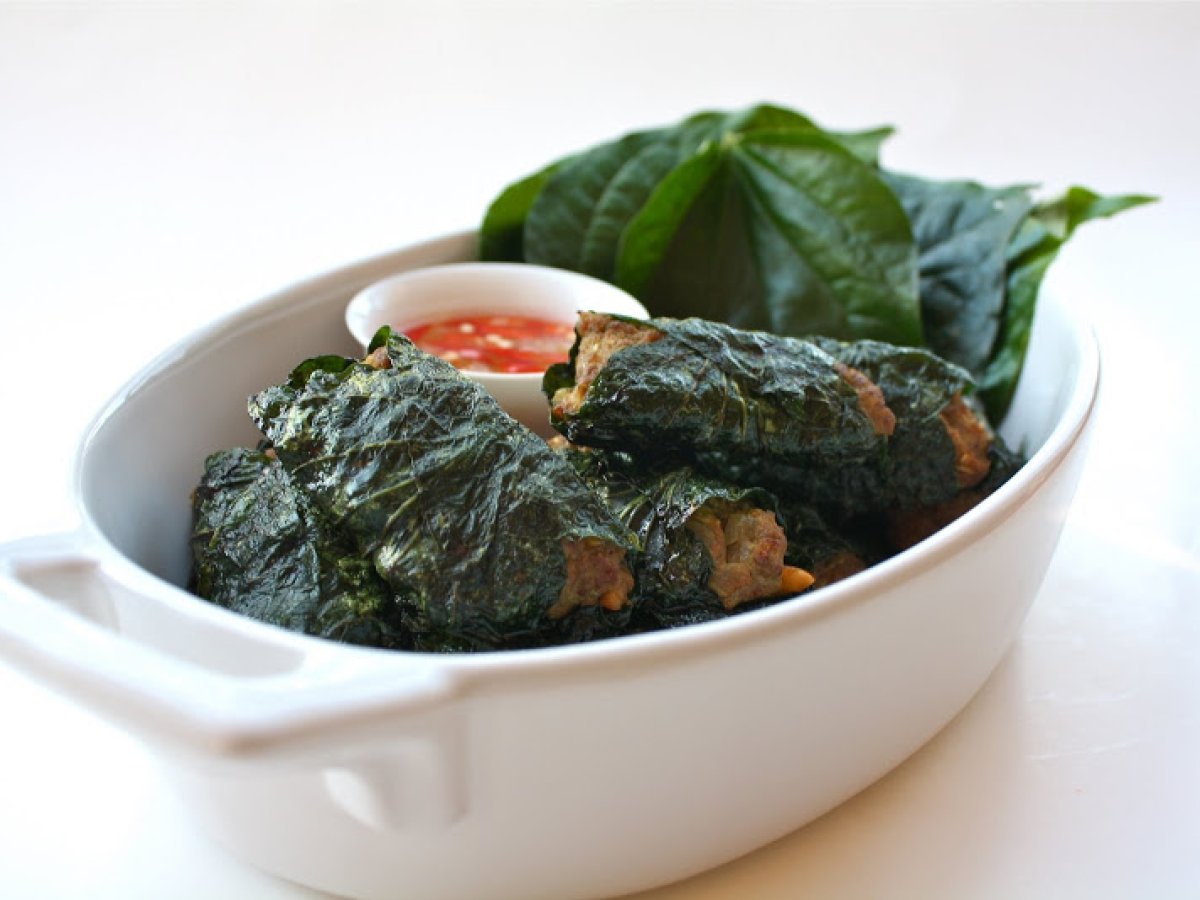 Questions:
You may like
Recipes