Flaky snowflake with cream cheese and salmon - the perfect appetizer for christmas
Flaky Snowflake with cream cheese and salmon - The perfect appetizer for Christmas
We've never been so happy to have snowflakes in the house ^^ Because yes, we can assure you that this flaky snowflake will very quickly become an addiction, it's so delicious! Garnished with cream cheese and salmon, your guests will fight for every bite! It's truely the best appetizer ! We let you follow our steps below
Preparation
Combine cream cheese, lemon juice, salt and pepper. Cut the salmon filet into small pieces.

Unroll the puff pastry on a baking sheet. Spread the cheese mixture on the puff pastry, leaving a border.

Place the salmon pieces on the cheese, then brush the edge with egg white.

Place the second puff pastry on top, press on the edge to seal the two pastry and then place a glass in the center.

Cut the dough into 16, from the glass to the edge. Twist the branches in pairs: the two branches must be twisted outwards then grouped together and sealed.

When all the branches of the snowflake are created, remove the glass and brush the beaten egg all over the snowflake.

Bake in a preheated oven at 350°F (180°C) for 25 minutes.

There you are, the snowflake is ready for Christmas party ! You can sprinkle some sesame seeds on top if you wish!
You tried this recipe ?
Mention @petitchef_en and tag #petitchef
Observations:
I don't like salmon, how can I replace it?
You can replace the filling with a sauce, add grated cheese, all the fillings are possible. You can also replace the salmon with ham and the cream cheese with bechamel, for example.

Can I make this puff pastry gluten-free?
Yes, you can replace the wheat puff pastry with a gluten-free puff pastry.

Can I freeze the puff pastry?
Yes you can freeze it before cooking, or halfway through cooking and put it back in the oven afterwards.
Photos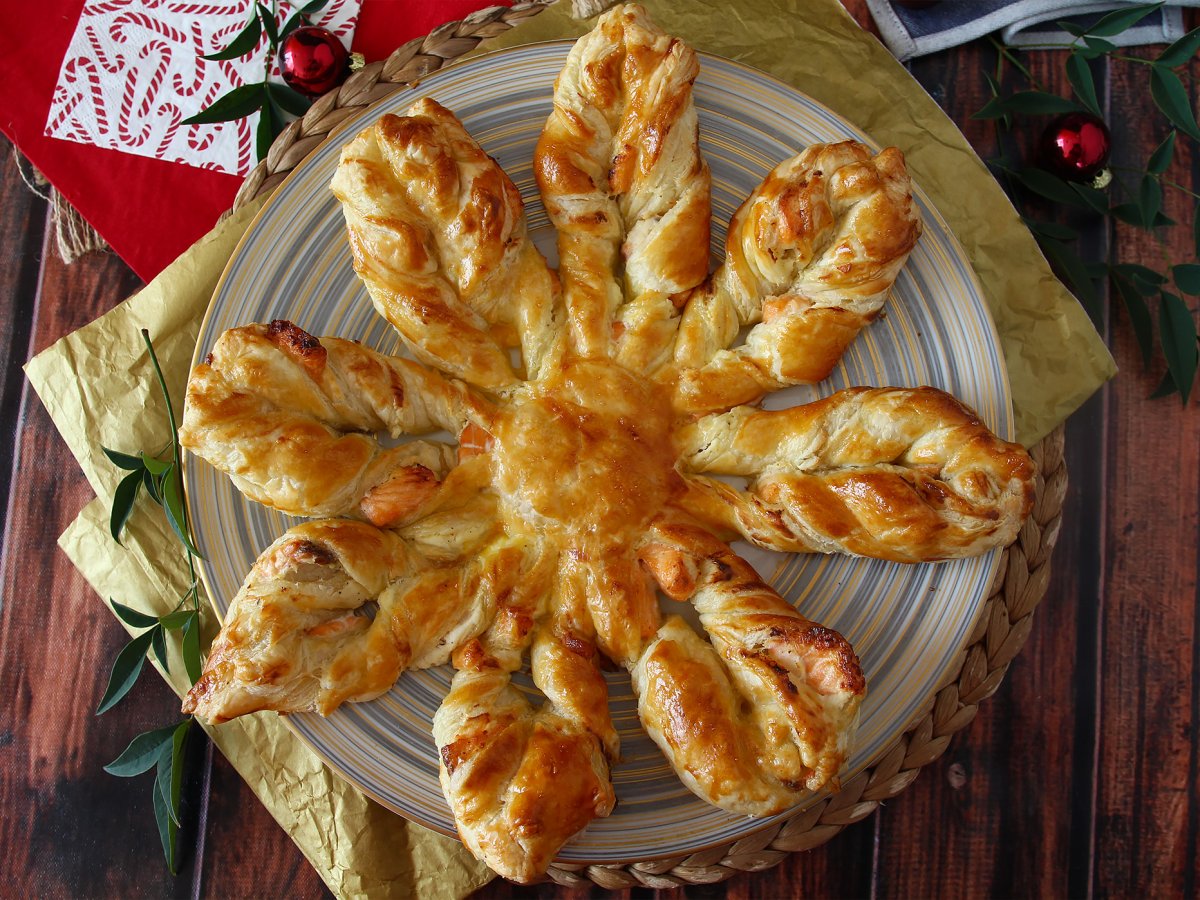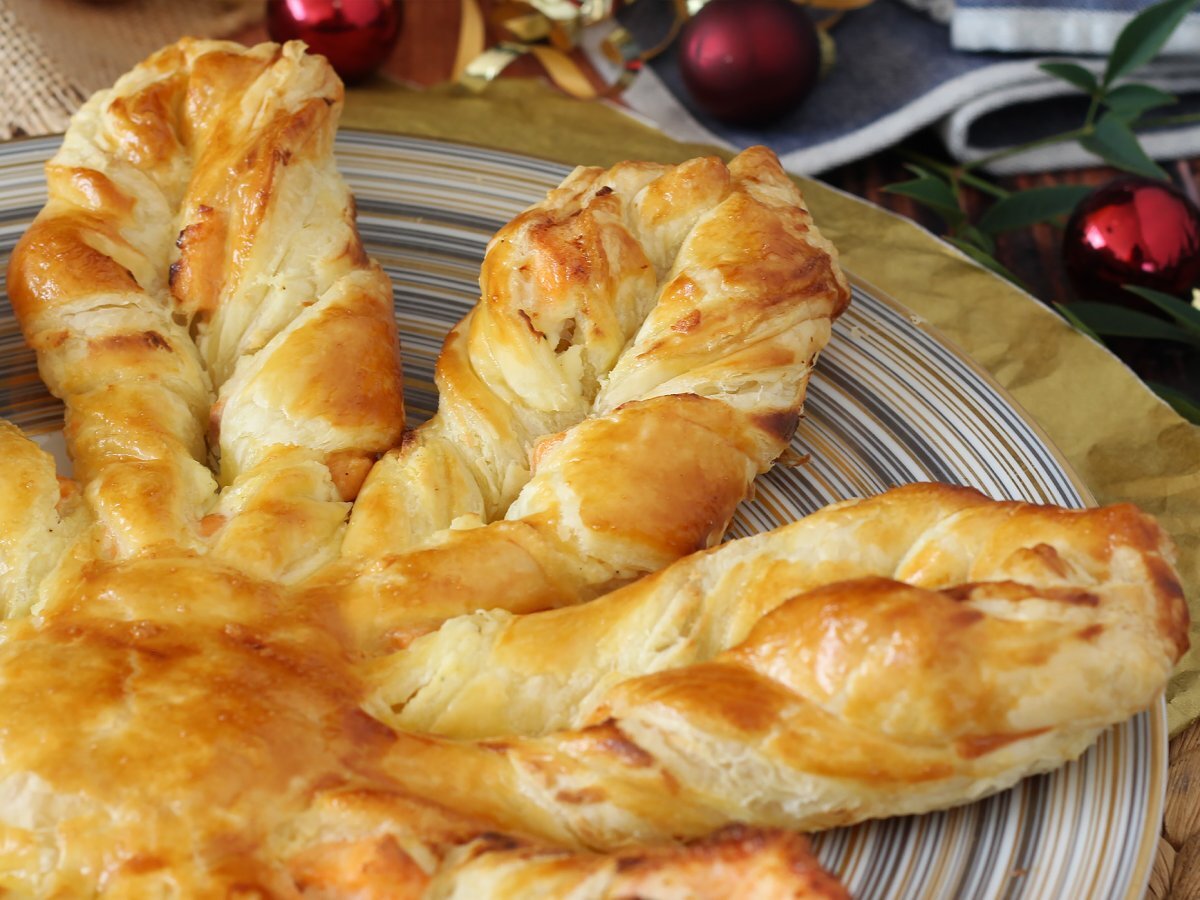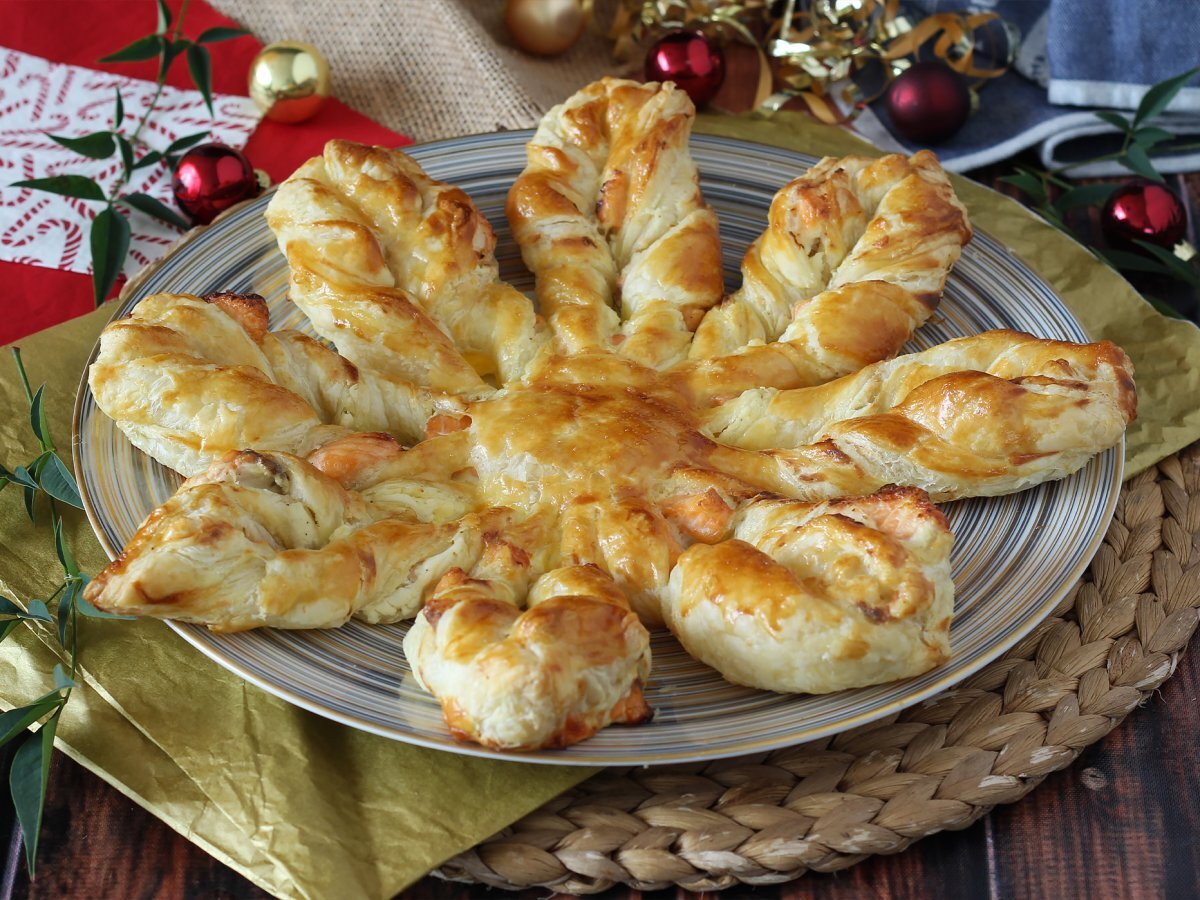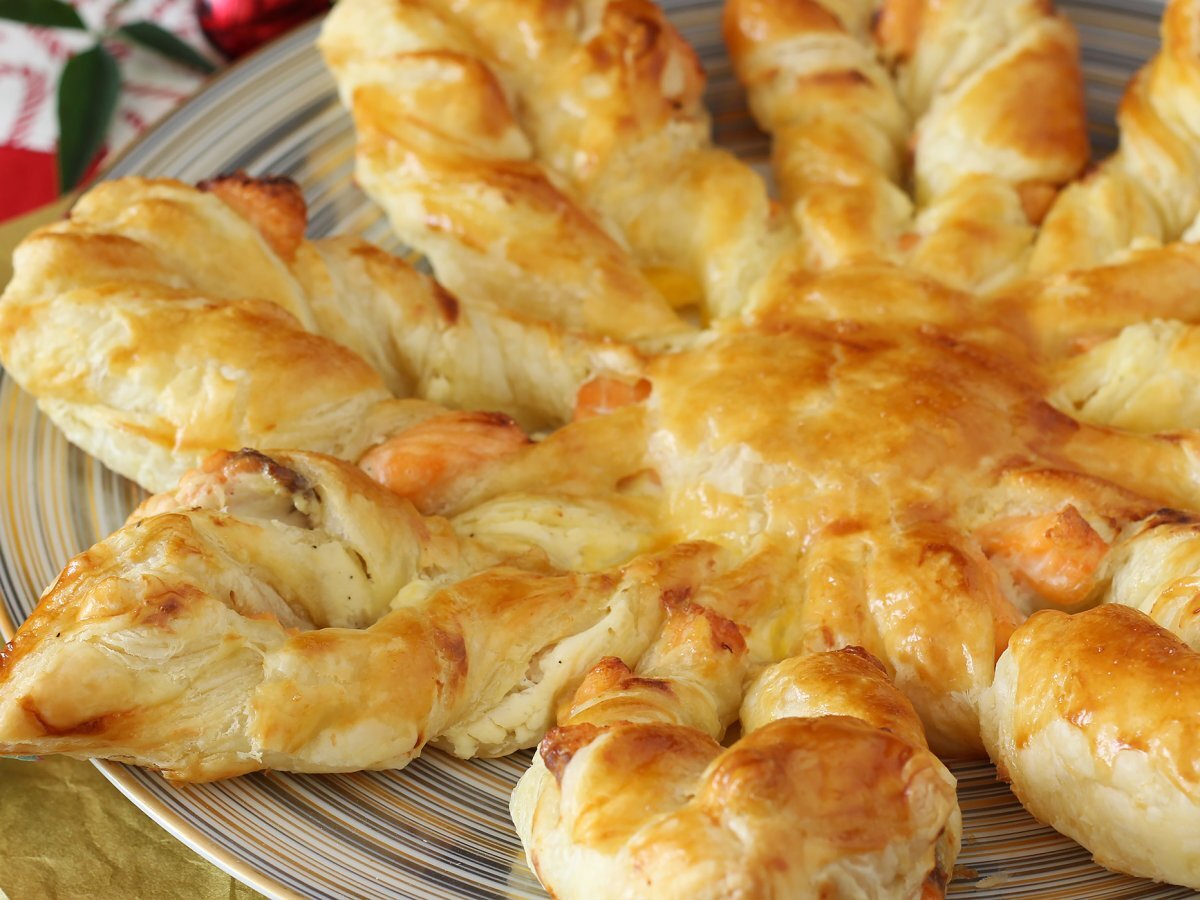 Questions:
You may like
Recipes
Related articles