Mini chelsea buns
Mini chelsea buns
A delicious simple recipe that you can prepare for a breakfast to accompany by tea or coffee.
Preparation
Sift the flour, sugar, yeast and salt into a large bowl. Place a saucepan over low heat and add in the milk and butter, stirring gently until the temperature is lukewarm. Remove from heat and mix in the beaten eggs.
Make a well in the center of the flour mixture and pour in the milk mixture. Use a stiff spatula to combine all the ingredients until a soft dough forms. Turn the dough out onto a lightly flour surface and knead until smooth and shiny (about 10 minutes). If using a machine, knead for 5 minutes.
Return the dough to the bowl and cover with plastic wrap. Let stand in a warm place for about an hour until the dough rises to double its size.
Grease an 8x8 inch pan. In a small bowl, combine the apricots, raisins, currant, brown sugar and cinnamon. Divide the dough into four equal sections. On a lightly floured surface, roll out the each dough section into a rectangle, measuring 5x8 inches.
Brush lightly with melted butter and sprinkle the cinnamon sugar mixture evenly. Roll the rectangle into a log, beginning with the long end. Brush lightly again with some melted butter to seal the ends.
Cut into four equal parts and arrange in the prepared pan. Repeat with the remaining dough, such that you get 16 buns. Wrap the baking pan in plastic wrap and let stand for another 30 minutes.
Preheat the oven to 400°F. Bake the buns for 20 minutes at 400°F. Remove and brush the tops lightly with honey, return to the oven and bake for another 5 minutes until golden brown. Remove from the oven and let cool in the pan for 10 minutes. Remove from pan and let cool completely on wire rack. Tear apart and serve.
Photos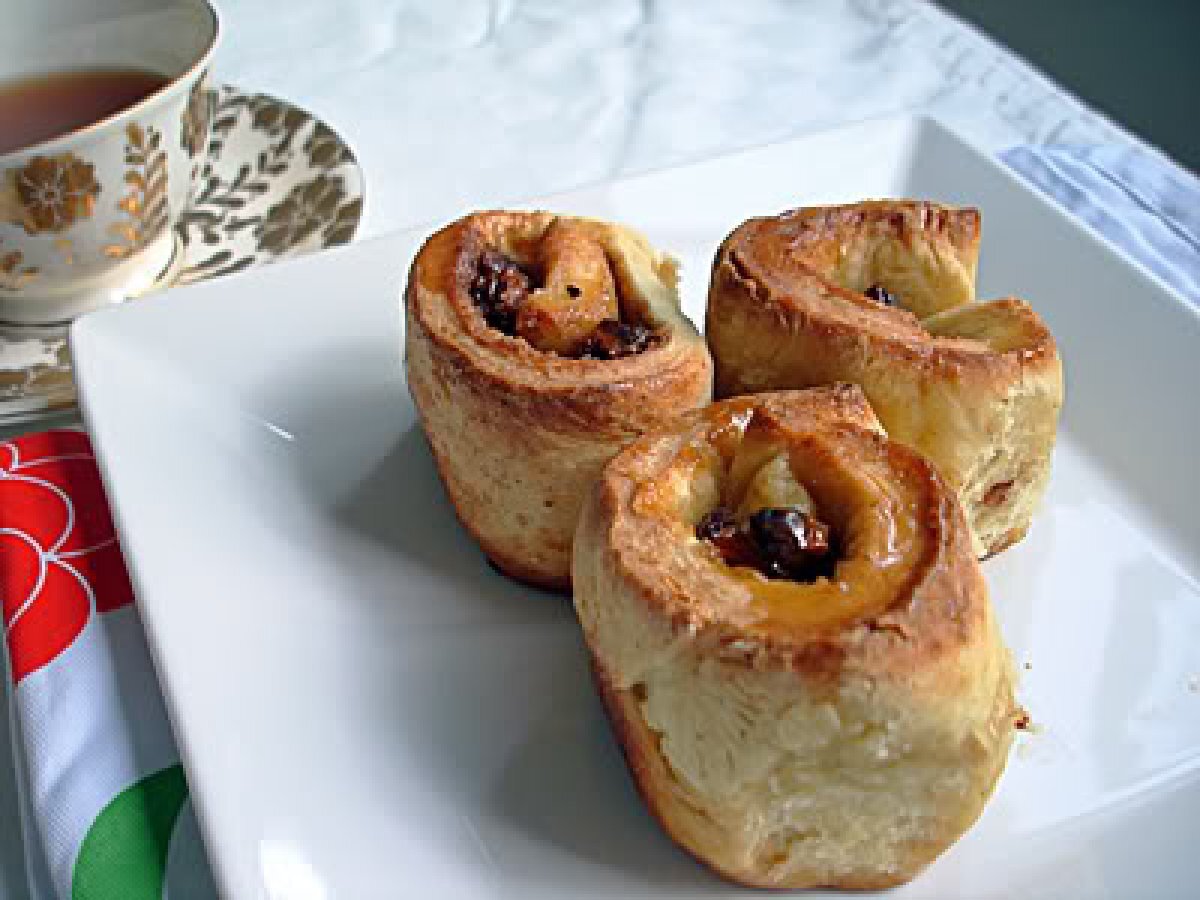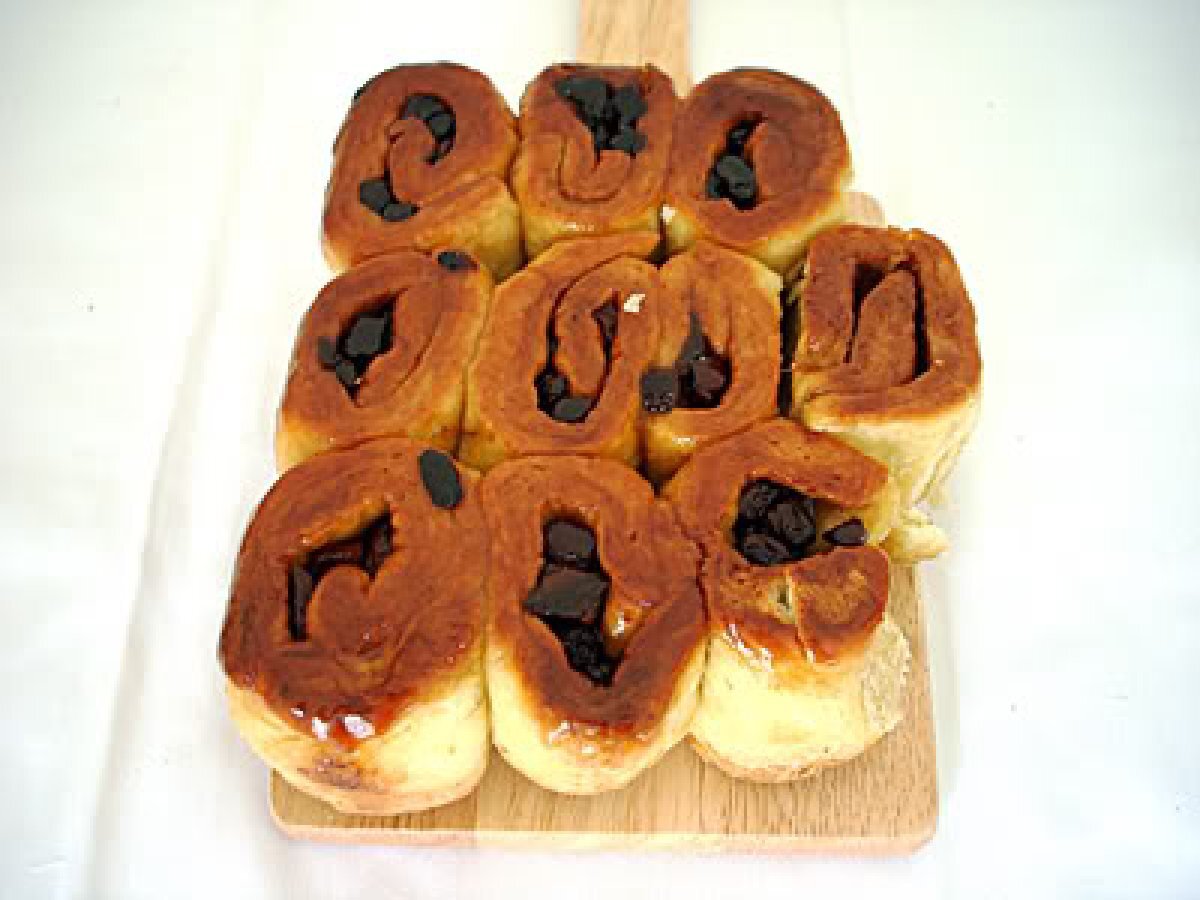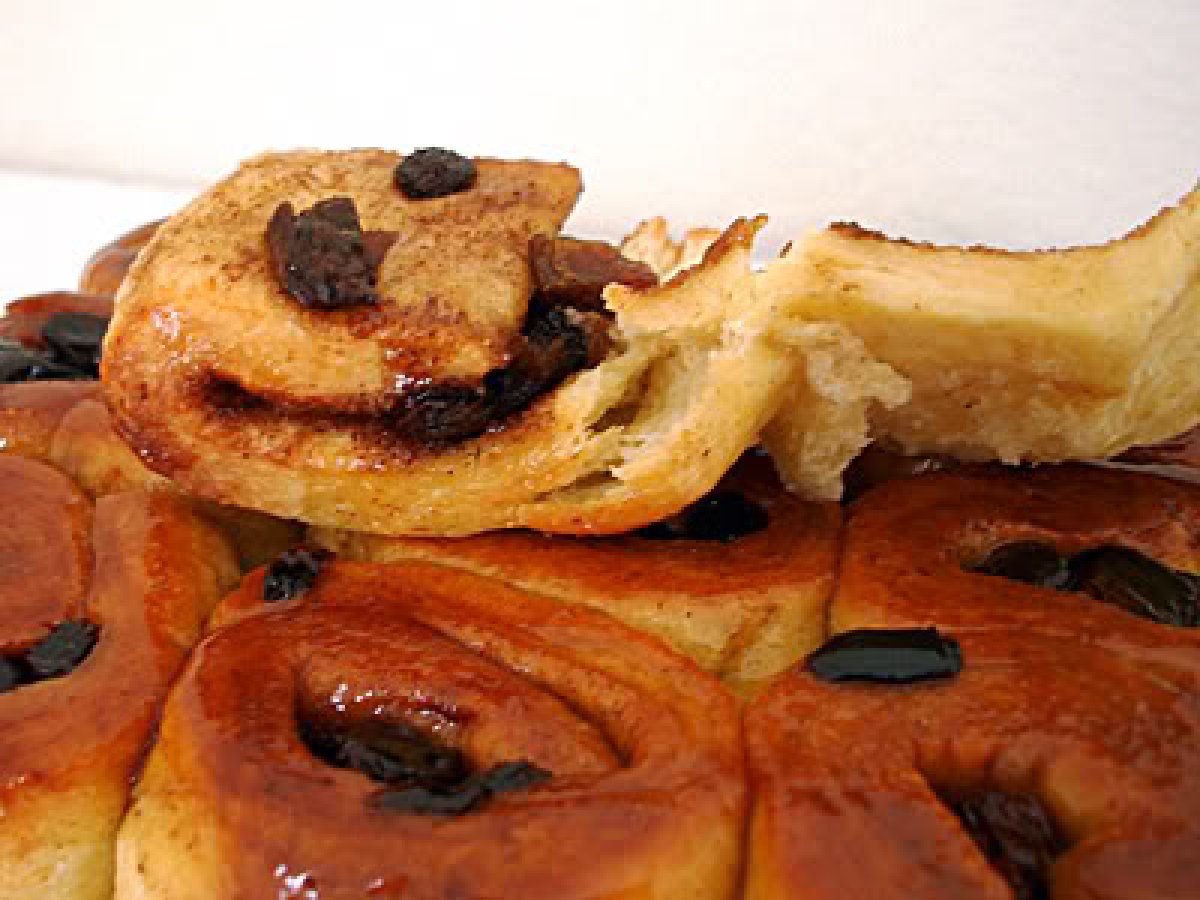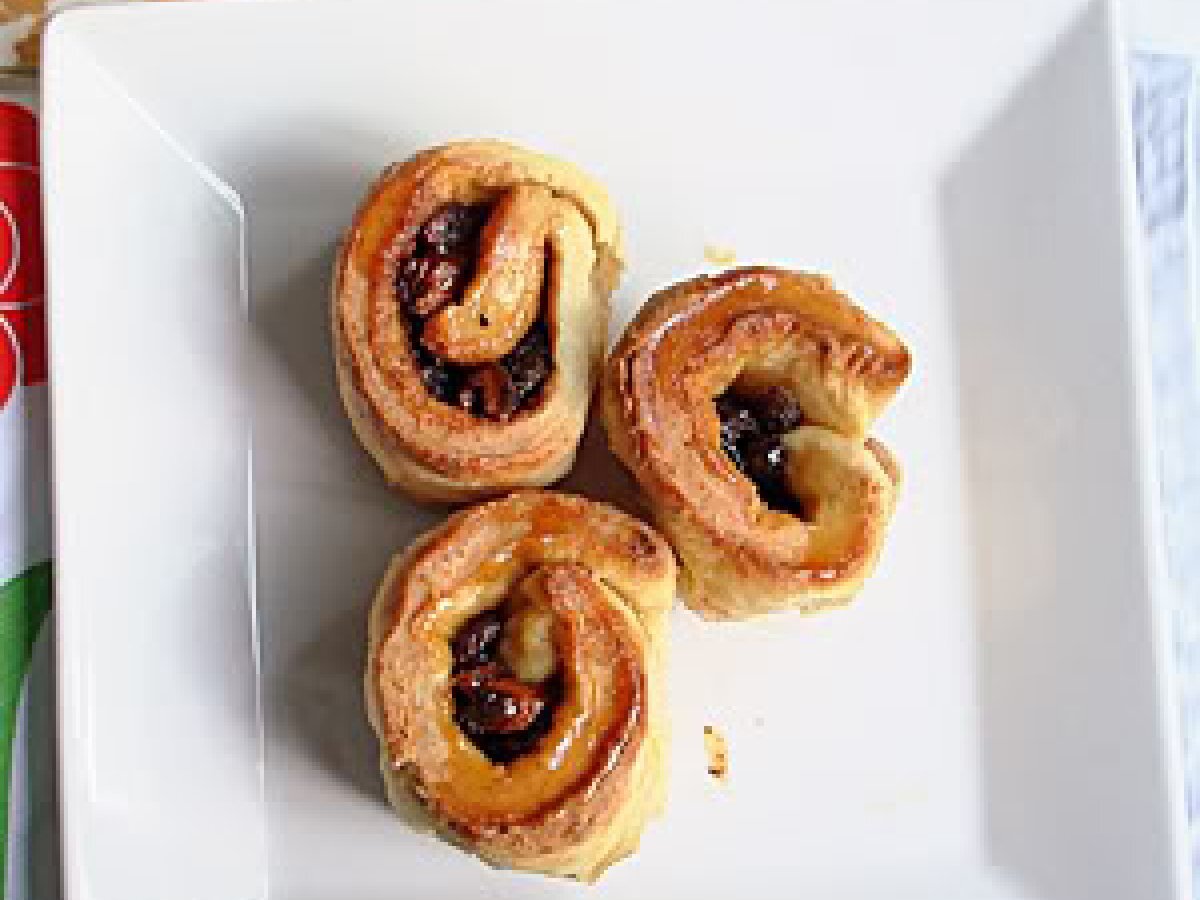 Questions:
You may like
Recipes