Spaghetti & meatballs pizza
Preparation
Cook the spaghetti per the package directions until it is just overdone. Drain in a colander and let cool 20 minutes, tossing occasionally. Cut a piece of parchment paper to cover the pizza pan completely.
Place the spaghetti on the parchment-covered pizza pan and arrange it in an even layer as shown. Refrigerate the pan for an hour or two to let the pasta set.
To make the "meatballs", squeeze the sausage out of each link from each end, 1/4 at a time and roll gently in your hands to form small balls. Each link should make four balls. Set the balls aside.
Heat a large skillet over medium heat then add a little oil. Saute the meatballs until they are just browned on all sides, remove to a plate and set aside. Return the pan to the heat and add a little more oil. Season the peppers and onions with a little salt and pepper then saute them until they are just tender. Set the pan aside.
Preheat your oven to 350º. Slide the parchment off of the pizza pan and oil the pan lightly. Flip the spaghetti over onto the pizza pan and discard the parchment paper. Spread the spaghetti sauce evenly over the top of the spaghetti as shown.
Sprinkle the cheese evenly over the sauce. Slice about 10 of the meatballs in half and distribute the halves evenly over the cheese as shown. You will have some meatballs leftover. Distribute the sauteed vegetables evenly over the cheese as shown. Sprinkle the basil over the top.
Bake the pizza for 30 minutes. Let the pizza cool for about 10 minutes.
Photos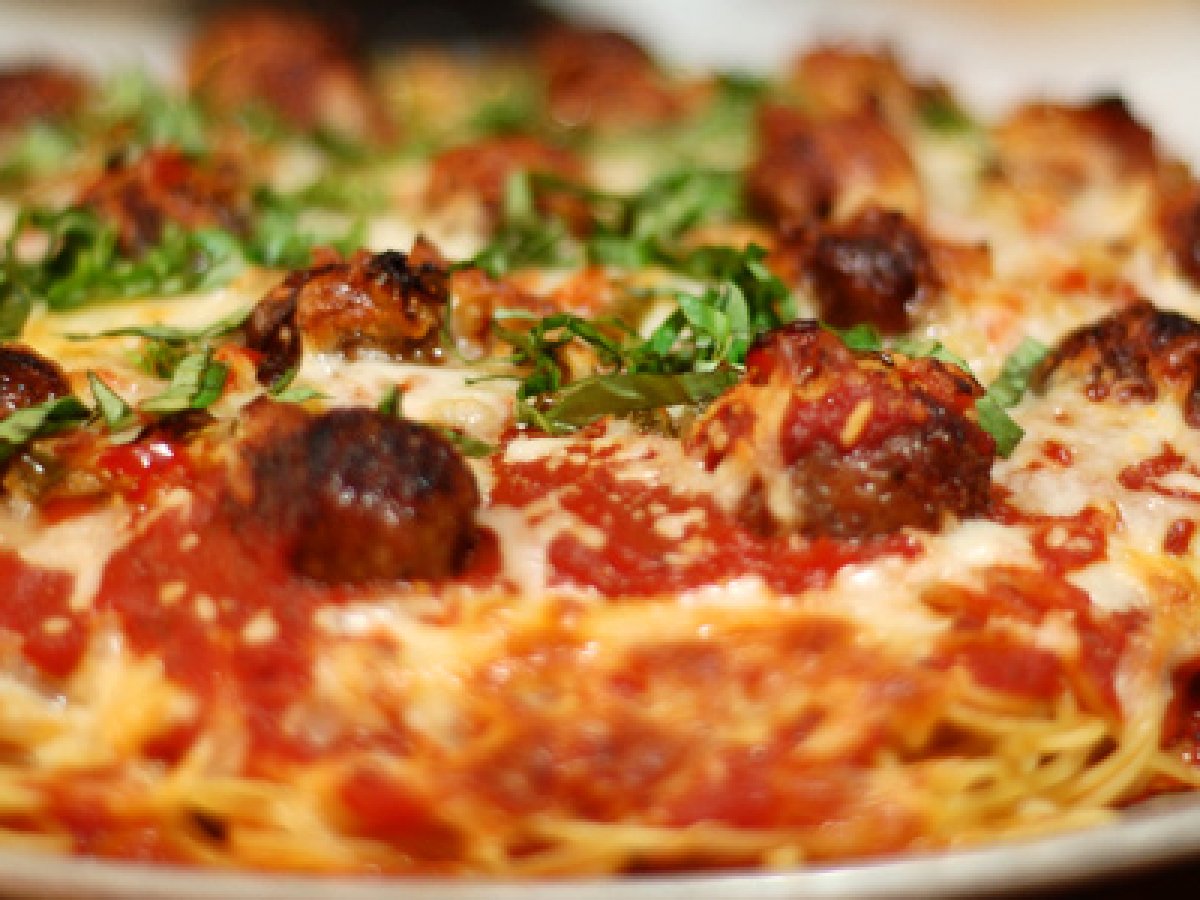 Related recipes
Recipes