Chickpea with vegan
27 recipes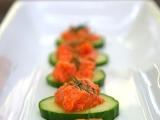 Appetizer
Very Easy
12 min
15 min
Ingredients
: 1 can (19 oz) chickpeas (about 2 cups), rinsed and drained 1 large roasted red pepper, diced, skin and seeds removed 2 tbsp Greek yogurt or sour crea...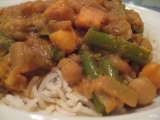 (1 vote)
Eating out in restaurants is often a good way to (re)discover ingredients which one might have never used or not used for a long time. When we think about what we want to cook we sometimes get inspired by recent restaurants visit. Not so much in terms of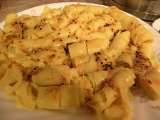 Khandvi Chickpea Flour Rolls Khandvi is a famous traditional Gujarati dish. In India, the state of Gujarat is very famous for its delicacies. This is one of the so called delicacies. It requires practice and speed to roll it. My kids use to call it "