Apple roses in puff pastry
Apple roses in puff pastry
These cute little roses will be the perfect snack, easy and quick!
Preparation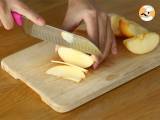 Step 1
Thinly slice the apples, with their peel. Put them 15 secondes in the microwave oven, to make them soft enough to be rolled.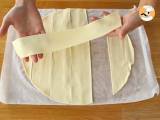 Step 2
Cut the pastry sheet into strips 2 inches wide. Apply some apricot jam on a strip.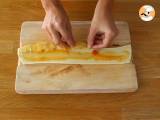 Step 3
Then arrange the apple slices on it, half of them out the pastry, and overlaped.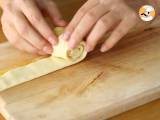 Step 4
Fold back the pastry on the apples, and roll it to form a rose.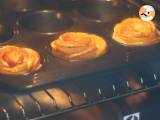 Step 5
Put the roses in a muffin mold, and bake them for 20 minutes at 350°F (180°C).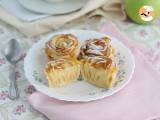 Step 6
Spinrkle with icing sugar, and there you are!
---
---
Related recipes
Recipes
Related articles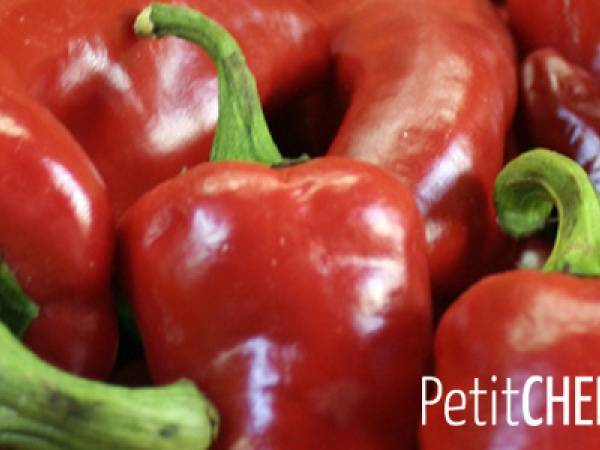 10 dishes from the Basque Country in France that you should really know