Cassava cake with coco custard topping
By
thess

Diabetic Diet & Meals
Free Diabetic Recipes > Breakfast, Lunch - Snack - Dinner - Dessert.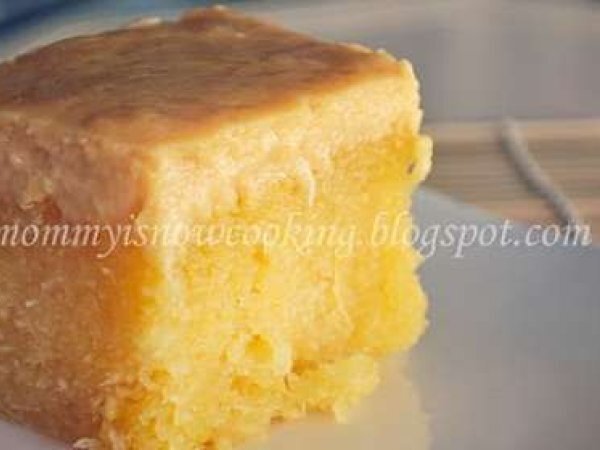 Recipe type:
Dessert
Number of serving:
8 servings
Preparation time:
30 minutes
Cook time:
35 minutes
Ready in:
1 h, 5 m
Difficulty:
Easy
Ingredients:
Preparation:
Step 1:
Mix all the ingredients, pour in a baking pan and baked for 35 mins or until done.
Step 2:
Coco Custard Topping
Mix the evap, condensed, coconut milk and flour in a sauce pan. Cook over low heat, stir constantly. When the mixture is thick, add the egg yolks. Make sure to stir the mixture to incorporate the eggs well.
Step 3:
Turn off the fire and pour the mixture evenly on top of the cooked cassava cake and broil the cake until light brown.
Print this page
Add to favorite
By
thess

Questions:
Related video
Related recipes
Recipes
Related articles
Impress your friends with these St Patrick's day recipes!