Chinese white honeycomb cake -version 4 bak tong goh- 36 hours
Preparation
Day 1 :
Put rice flour and sugar into a bowl. Pour half the boiling water into rice flour and stir. Pour the balance in and stir. Leave to cool down. Put in crushed wine biscuit and stir. Put flour mixture into a non air tight container. Leave to ferment for 24 hours in a warm place, away from direct sunlight. Open container the next morning to let it breathe for a few seconds and cover again. Do this again later in the afternoon.
Day 2:
Mix rice flour and wheat starch with water. Let the mixture sit for a few hours (2-3). The rice flour will settle to the bottom and water will be on top. While preparing the syrup below, carefully pour away the water.
Day 2: 2pm
Bring water and sugar to a boil. Turn off the heat. Put in egg white and stir. Sieve syrup and pour into (B). Cover and leave until 11pm.
Day 2: 11pm
Mix (A) into (C). Sieve mixture and cover. Let it proof for another 12 hours.
Day 3: 11am:
Prepare your steamer .Put in water and bring to a boil. Put 1 teaspoon oil into batter. Mix well. Grease one 12 inch round pan. Place greased pan onto steamer rack. Pour rice batter into greased pan. Cover your steamer and steam on high heat for 20 minutes.
Photos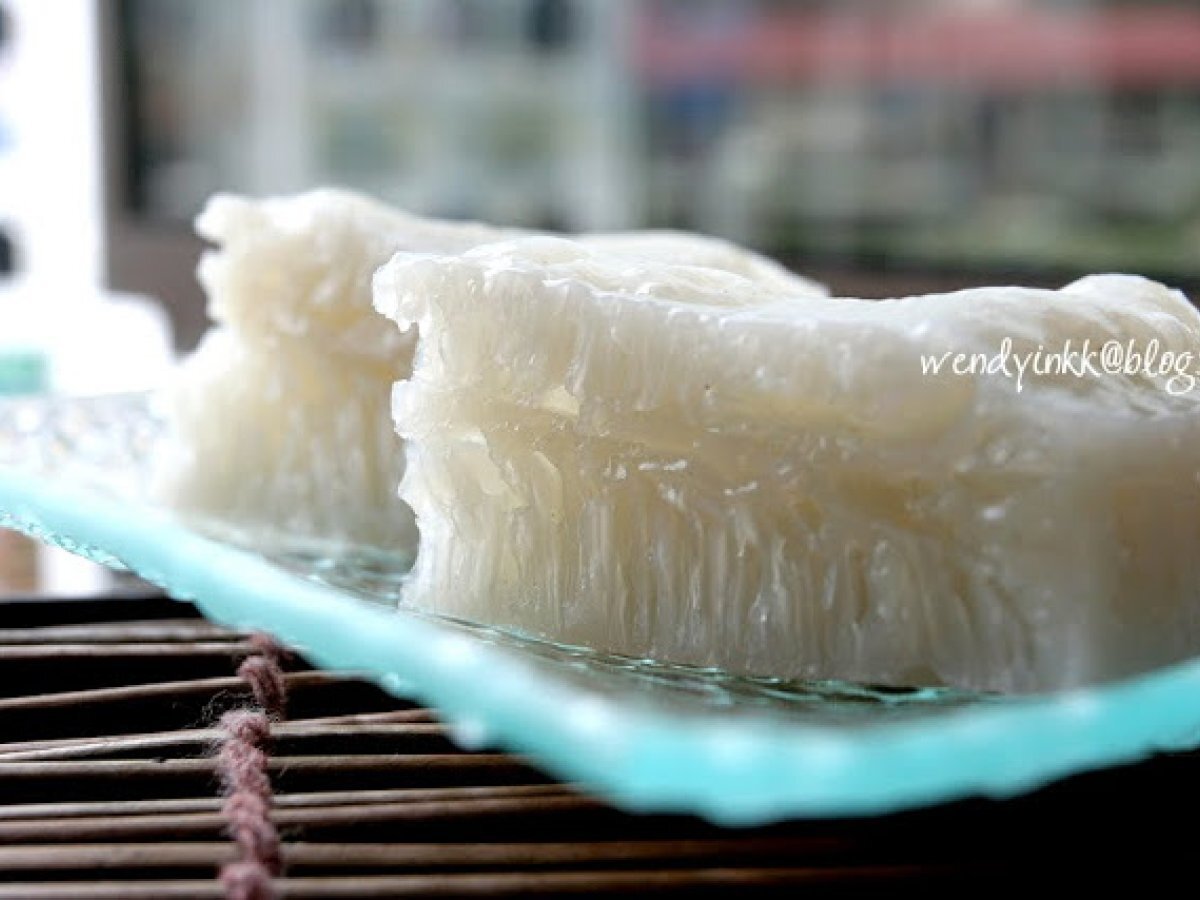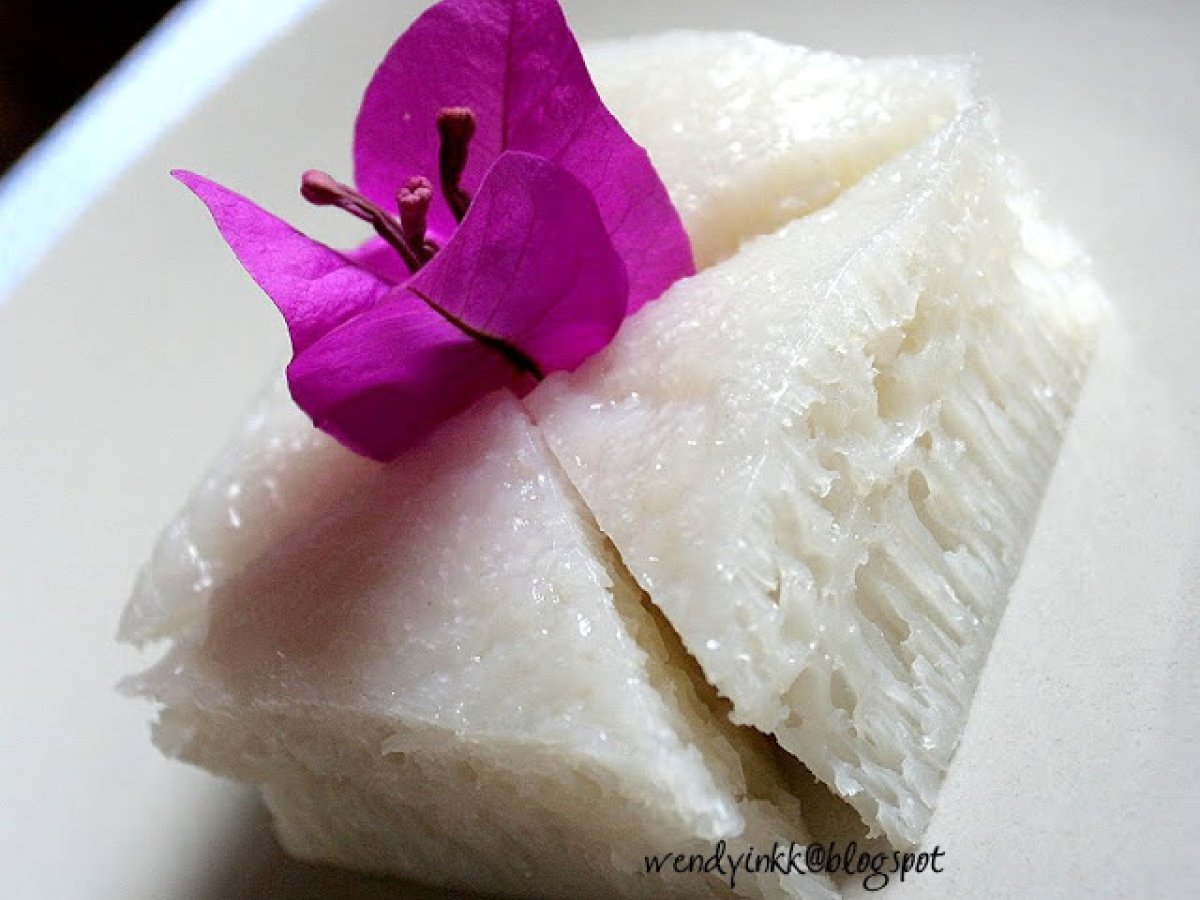 Questions:
You may like
Recipes
Related articles