Crepe yule log with raspberry and white chocolate
Crepe yule log with raspberry and white chocolate
If you like Yule logs and crepes, this dessert is meant for you!
Preparation
In a bowl, mix together the flour and the salt. Then add the eggs and mix.
Then, add the vanilla extract and the oil. If the batter is too hard to mix, you can pour a little bit of milk. Then, gradually add the milk, mixing everytime. Once you poured all the milk, cover and leave to rest for one hour.

Heat a large pan, and apply a little bit of oil with a paper towel. Pour a ladle of batter, turn your pan so the batter is spread everywhere, then let it cook for 1 minute. Then turn it over, and cook for 1 minute as well. Then take it out of the heat.
Keep doing that until there is no batter left.

Place 2 crepes side by side, one a little bit on the other. Spread a thin layer of raspberry jam on them.

Roll them together. Then, spread some raspberry jam on 2 crepes again. Put this crepe roll on the one you just spread and roll them all together (as shown in the video).

Keep going until you used all the crepes.

Cut the sides of the rolled crepes for it to fit into the cake mold. Wrap them up, and place them into the mold. Put in the fridge for at least 3 hours.

Heat the cream and bring it to a boil. Pour it on the white chocolate, and stir until you get a smooth mix. Put in the fridge for 3 hours as well.

Then, use an electric whisk to beat the ganache into a whipped cream.

Unmold your crepe yule log and put it on a dish. Using a piping bag, apply the chocolate cream, making roses pattern. Finish with sugar pearls.

There you are, your crepes yule log is ready!
Photos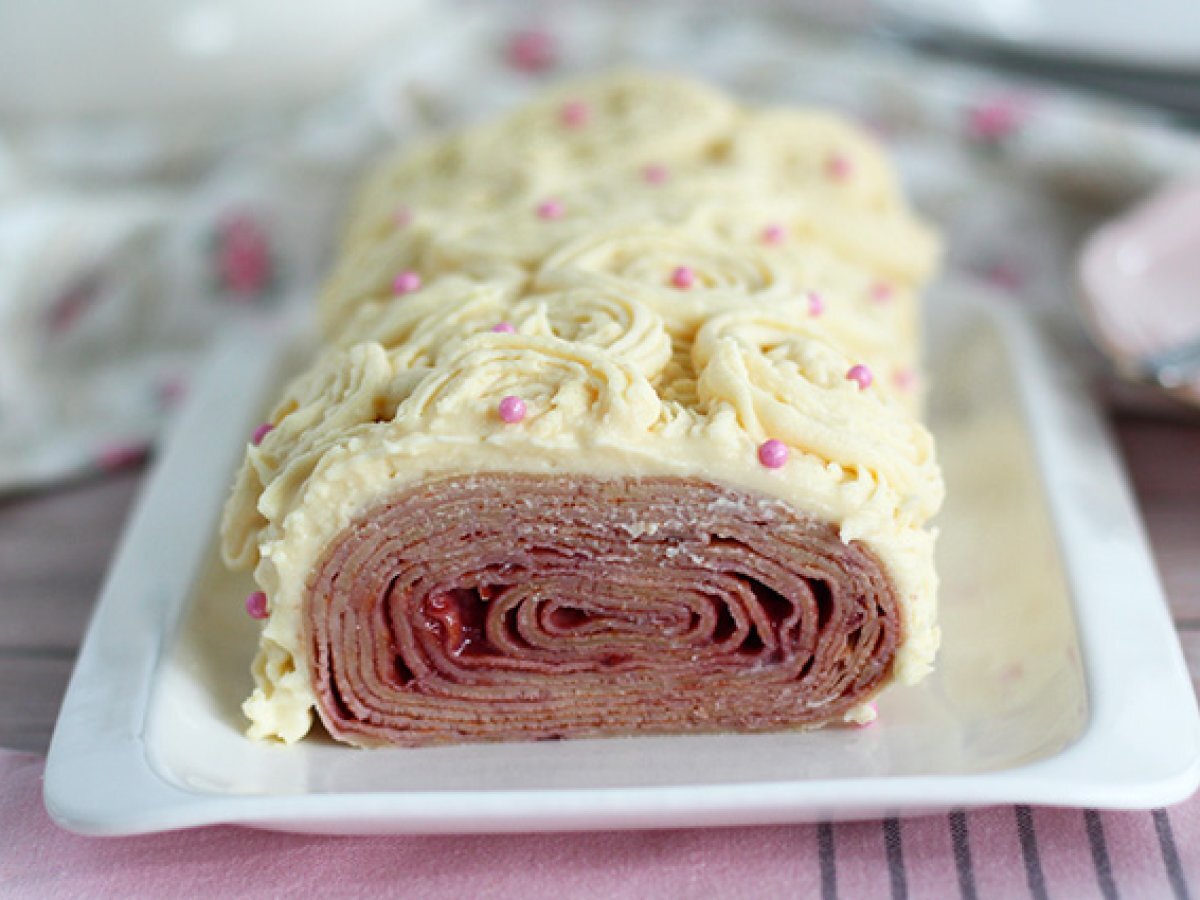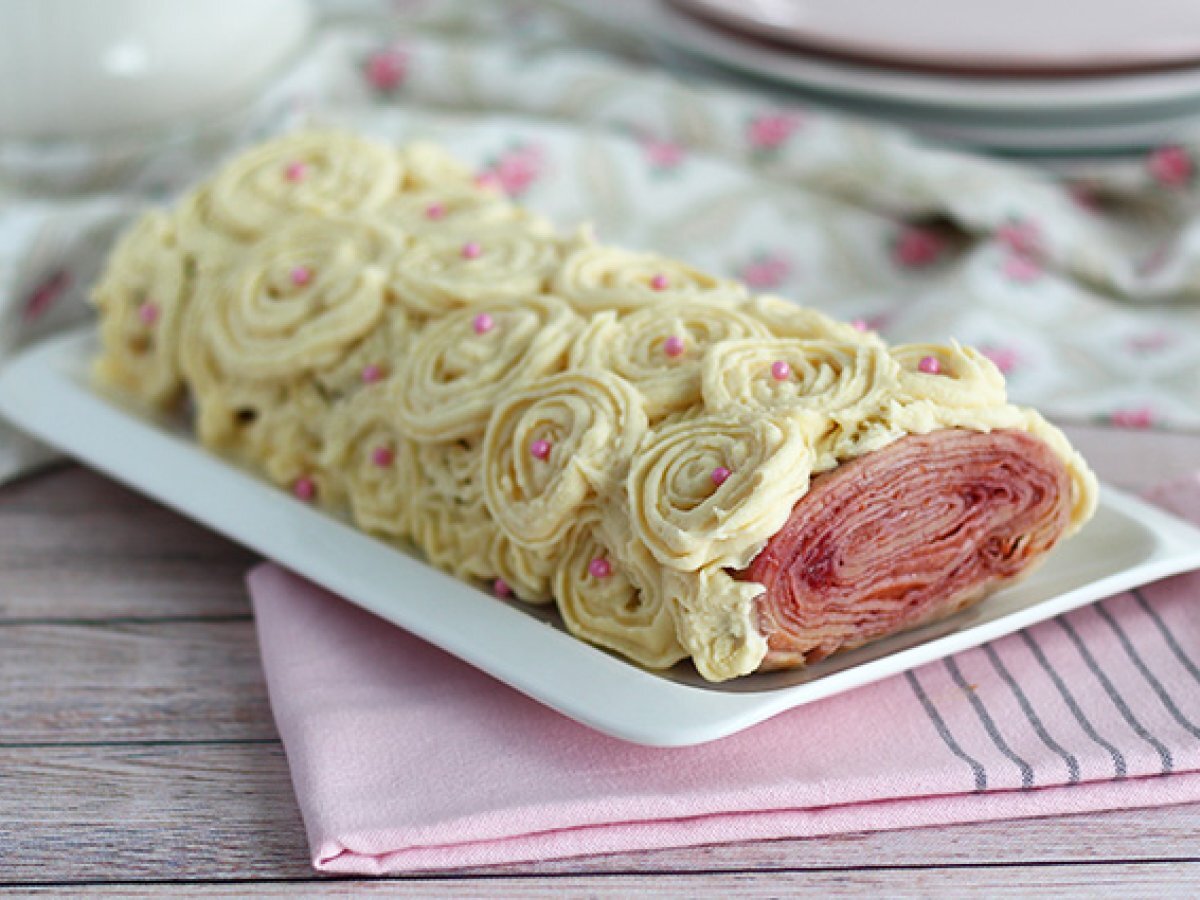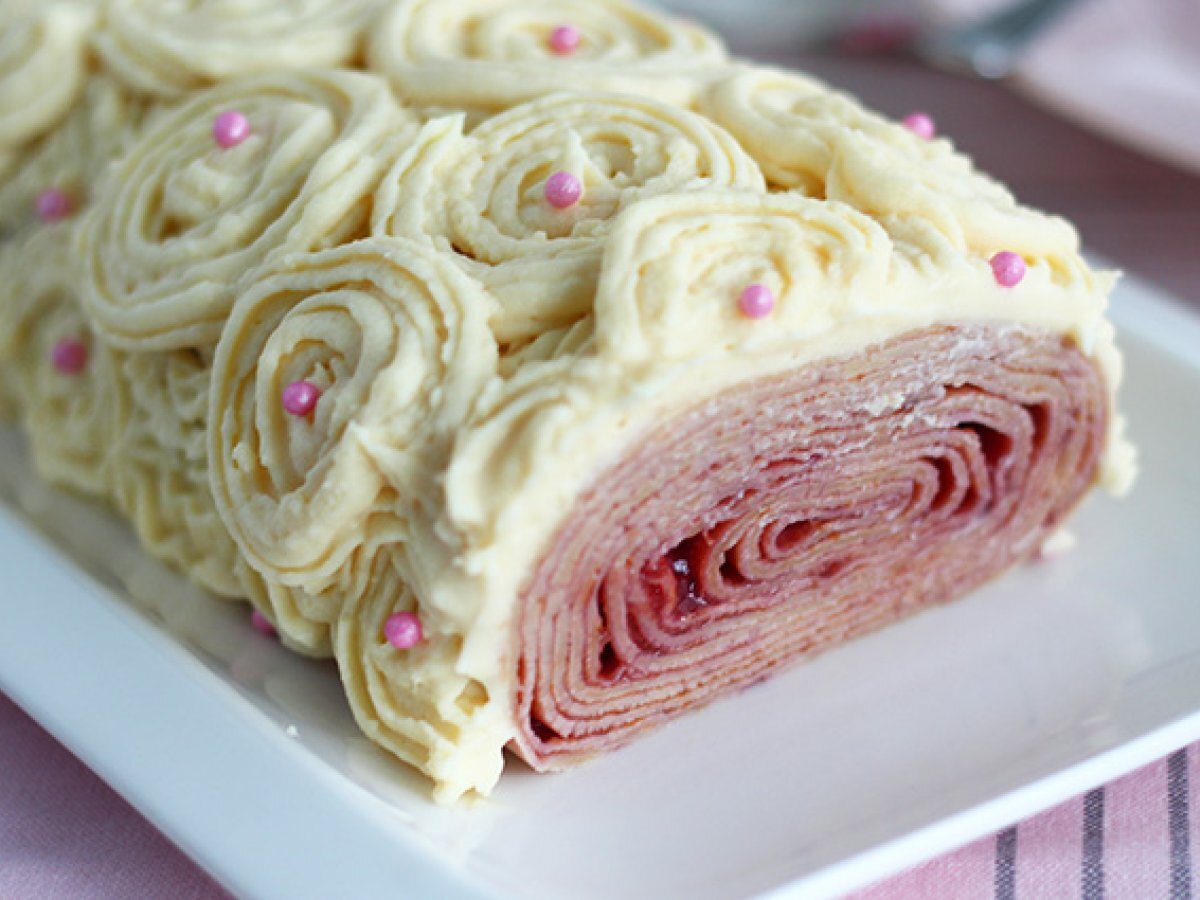 Questions:
You may like
Recipes
Related articles