Croissant pudding with apple and caramel
Croissant pudding with apple and caramel
Let's use croissant leftovers to make this delicious recipe !
Ingredients
Materials
Mold 18 cm diameter
---
Preparation
Warm up the milk with lemon peel and cinnamon stick during 15 minutes over a low heat.

Peel and cut the apples. Put them in a bowl with butter and microwave 4 minutes.

Beat the eggs with the sugar.

Remove milk from heat. Remove the lemon peel and the cinnamon stick. Add the croissant slices. Allow to soak 5 minutes.

Pour this preparation in a bowl and add the eggs + sugar + apples.

Make the caramel : in a pot on medium heat, put the sugar and some water, and leave until caramel forms. Immediately take it out of the heat and pour it into the greased mould.

Pour the pudding batter on top of the caramel and bake 1h15min in a water bath at 350°F (180°C).

Let it cool down and unmold carefully.

Put some whipped cream on top.
Observations:
*You can flavor the milk with vanilla or orange flower water.

*You can also use bread instead of croissant!
Photos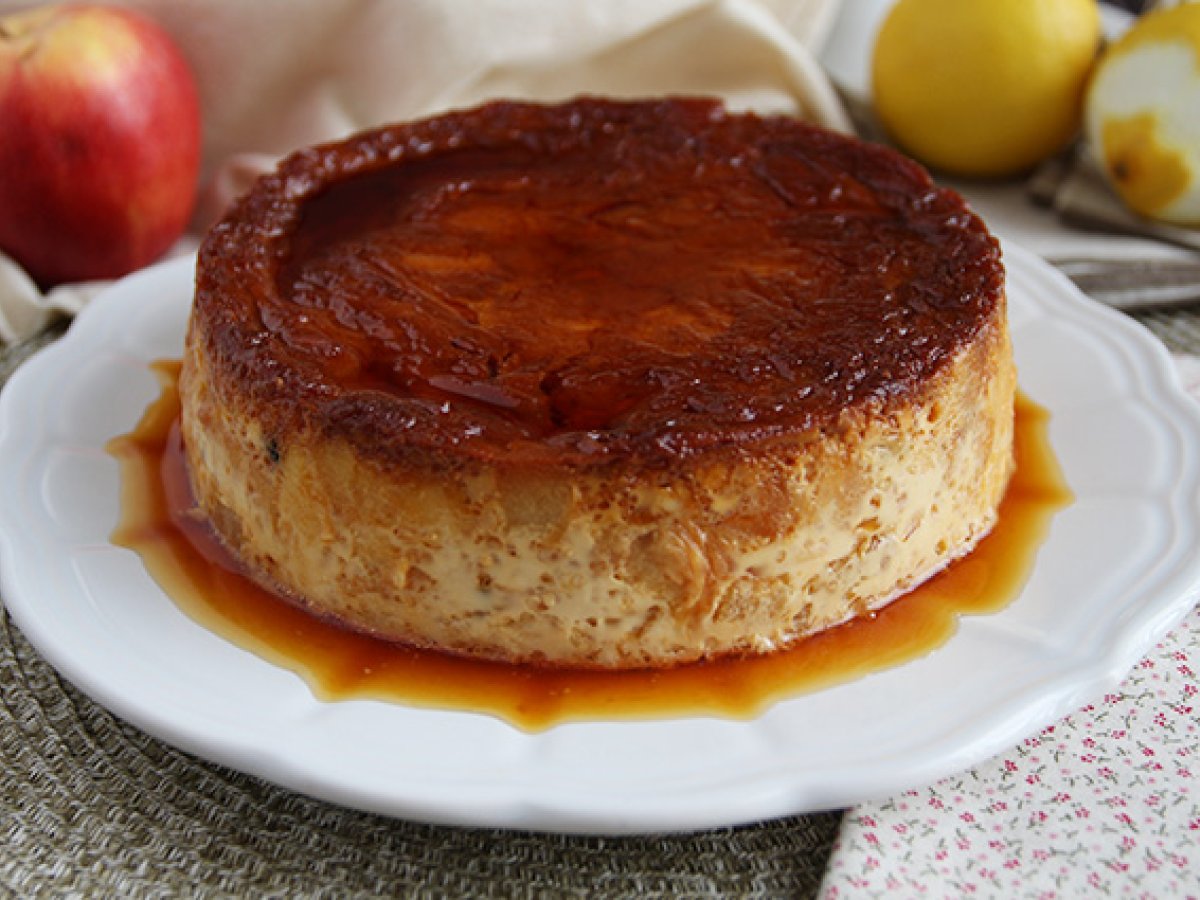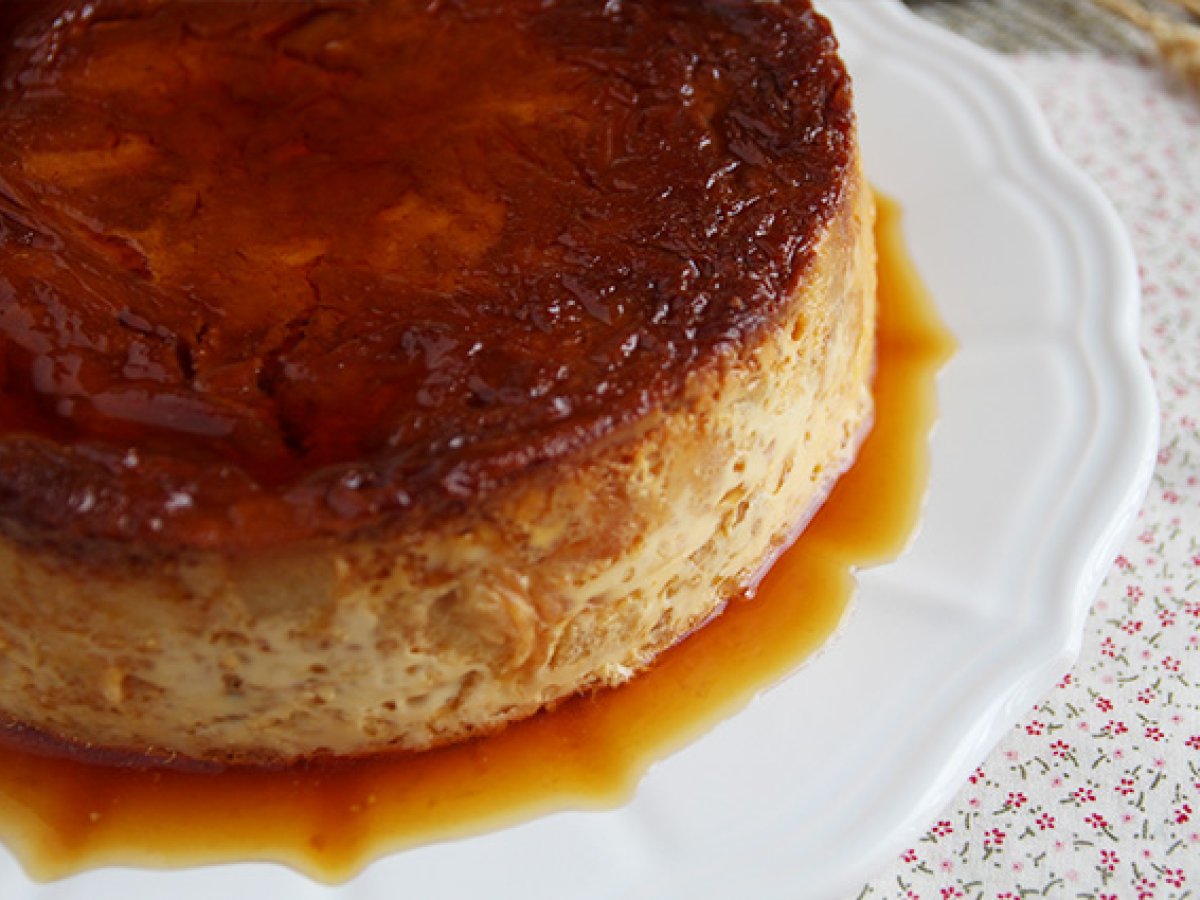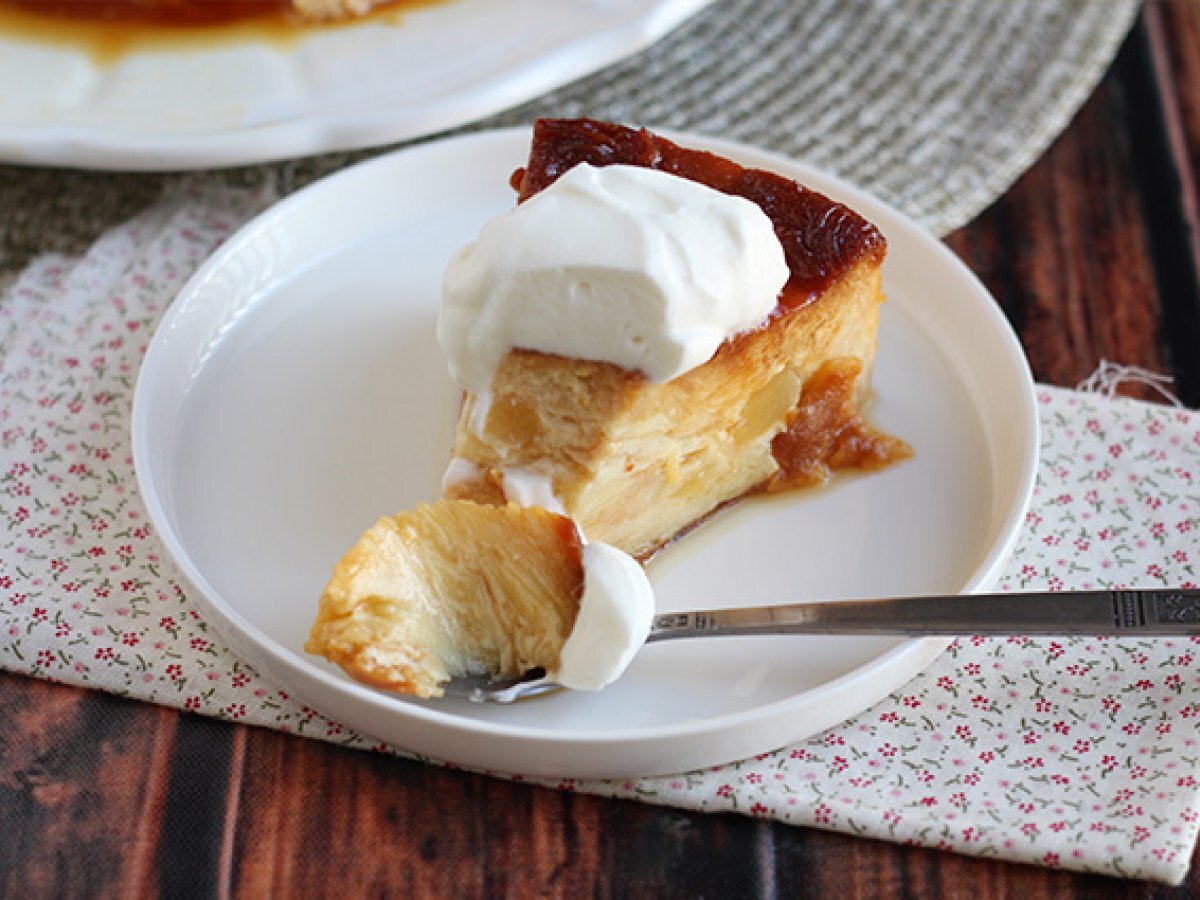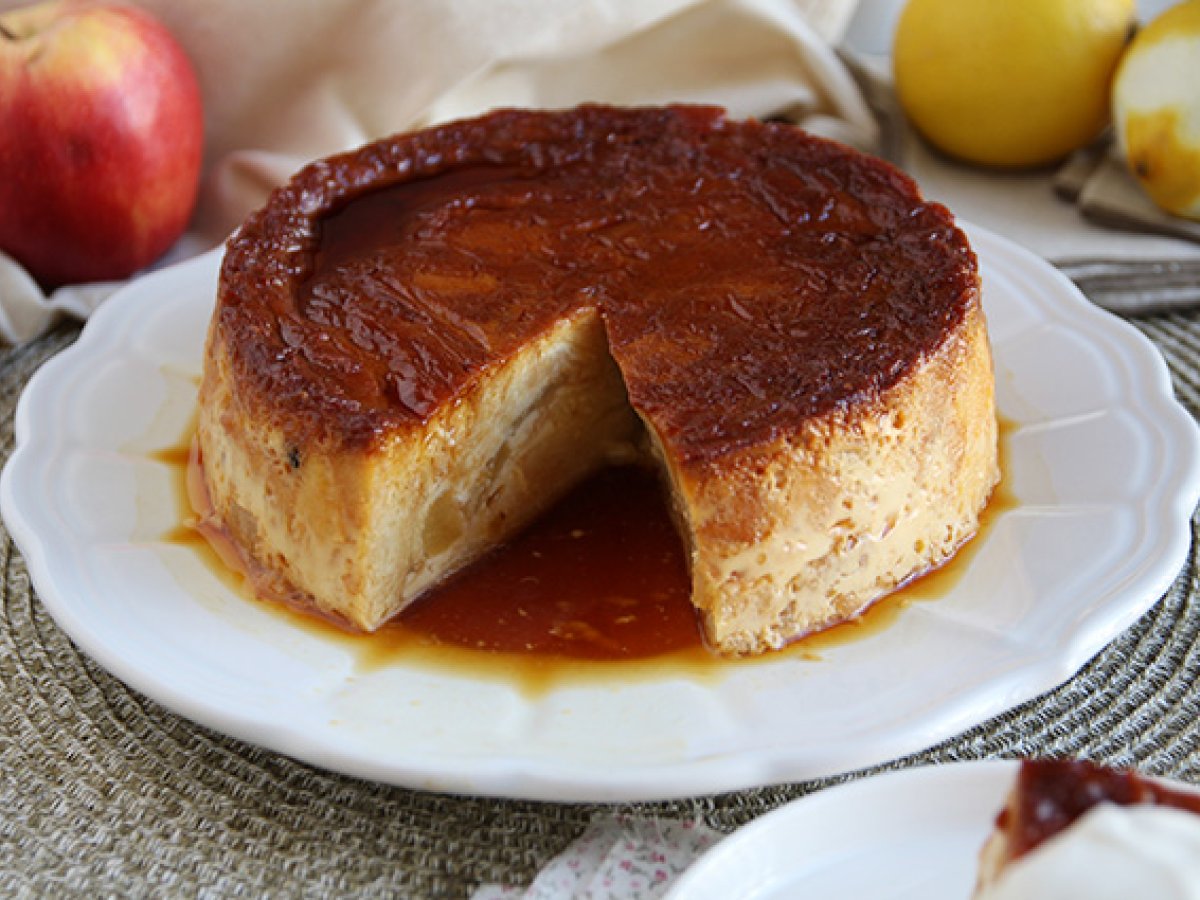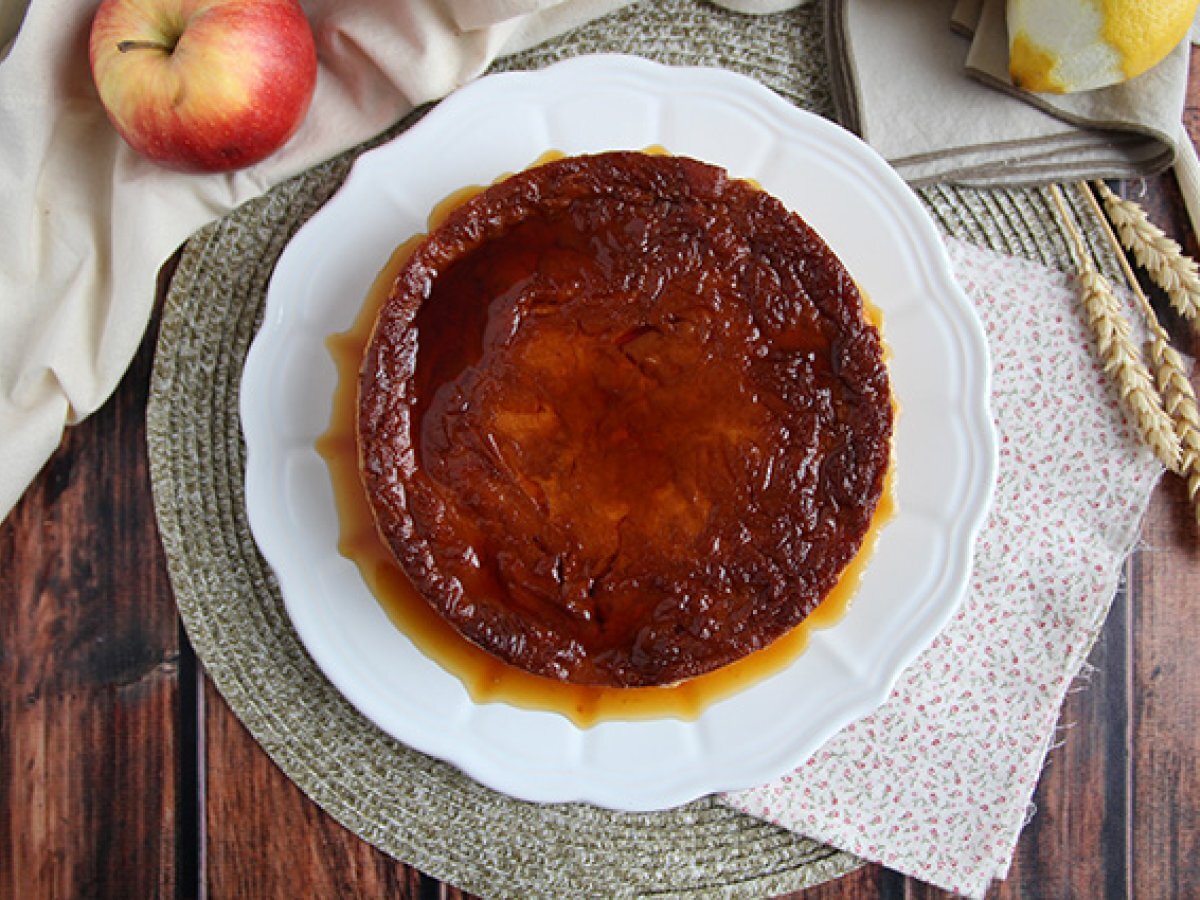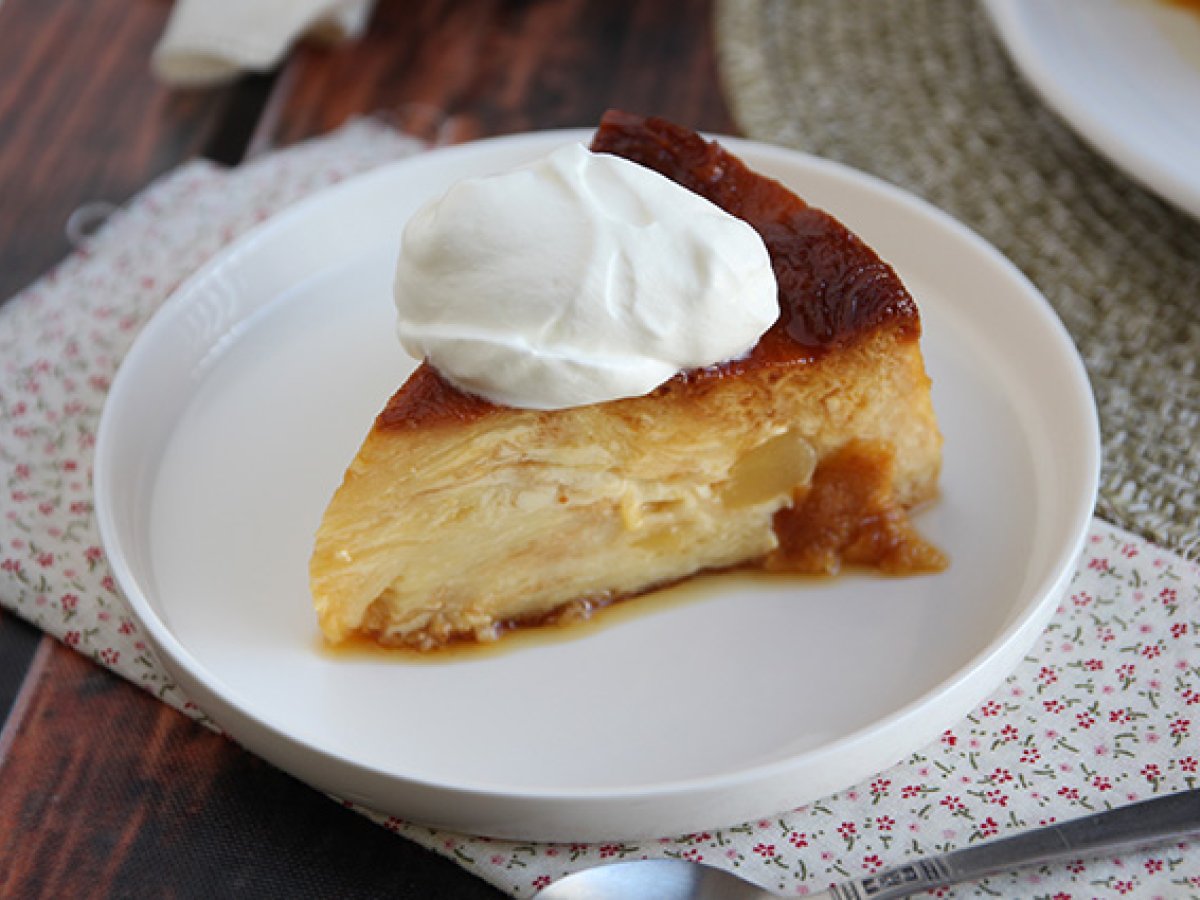 Questions:
Related recipes
Recipes