Easy apricot mousse
Easy apricot mousse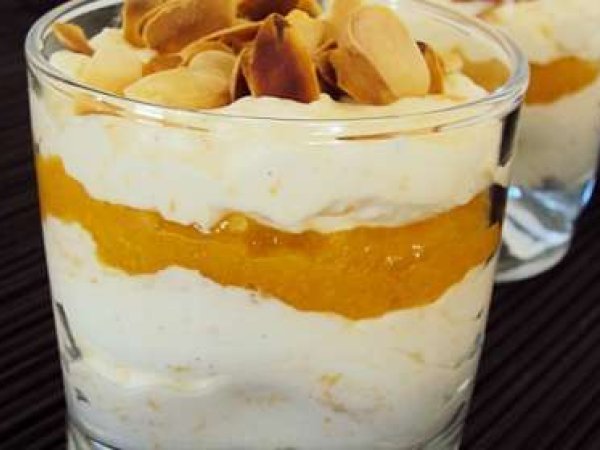 Preparation
In a small pot, fill enough water to cover apricots and soak for 25 minutes or more.
Then simmer the apricots in water until mashable. You may need to add in more water if it starts to dry up.
Stir in sugar and cook for further 5 minutes.
Puree the apricots by using an electric blender. Set aside to cool.
(Note: If the mixture seems a little dry, add the syrup which the apricots are cooked in.)
In a mixing bowl, add in the thickened cream and vanila beans. Whip the cream until soft set.
Fold in the half of cooled pureed apricots and gently mix to combine.
Layer the mousse in a small glass with the remaining pureed apricots.
Sprinkle some toasted almonds over the mousse and chill thoroughly.
Questions:
Related recipes
Recipes