French yogurt cake - video recipe !
French yogurt cake - video recipe !
or
Have a try at this moist and sweet cake, of which the main ingredient is yogurt ! The yogurt pot becomes a measuring cup, which makes this recipe so simple than you can make it with kids. It's called french, because it was created in France after World War II, when people were eating more yogurt than ever !
This recipe can easily be improved, by adding pieces of fruits, rum, or chocolate chips.
You can also replace the oil by butter for a different taste.
Ingredients
---
---
4 flour pots
---
1 oil pot
---
2 tsp baking powder
---
---
---
2 tsp vanilla sugar
Preparation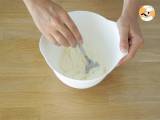 Step 1
Put the yogurt in a bowl, then add the sugar and mix.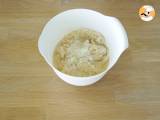 Step 2
Add flour, salt and baking powder, then mix. Then add the oil and mix again.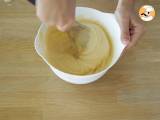 Step 3
Add the eggs and mix well. Finally, add the vanilla sugar.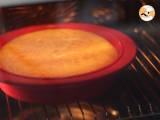 Step 4
Bake 40 minutes at 360°F (180°C). There you are, your yogurt cake is ready !
---
---
Related recipes
Recipes
Related articles