Green Tea Ice Cream Cake
Preparation
Whisk the fresh cream with an electric mixer while slowly incorporating the matcha powder. Continue whisking until soft peaks form. Stir in the condensed milk and vanilla essence with a spoon. Freeze in a container for 12 hours.
Green Tea Chiffon Cake:
Preheat oven to 1800C (1650C fan forced) and prepare two lined 8″ (20cm) round pans
Whisk the egg yolk and 25 g sugar until it becomes a little pale. Add in milk and oil, whisk well. Combine flour, green tea powder, baking powder, and salt and sift them. Set aside. In another bowl, whip the egg whites until frothy, then add the remaining 75 g sugar gradually and continue whipping until it forms a glossy stiff peak. Add the flour to the yolk mixture and whisk well. Fold in the egg white, making sure there is no big lumps of meringue. DON'T overfold!!!
Divide the batter between the two pans and bake it for about 20 minutes or until done. Let cool until ready to use.
Nutritional informations:
for 1 serving
/
for 100 g
Carbo:

38.4g

Total fat:

34.2g

Saturated fat:

16.4g

Proteins:

10.1g

Fibers:

1.2g

Sugar:

23.5g

ProPoints:

14

SmartPoints:

22
Photos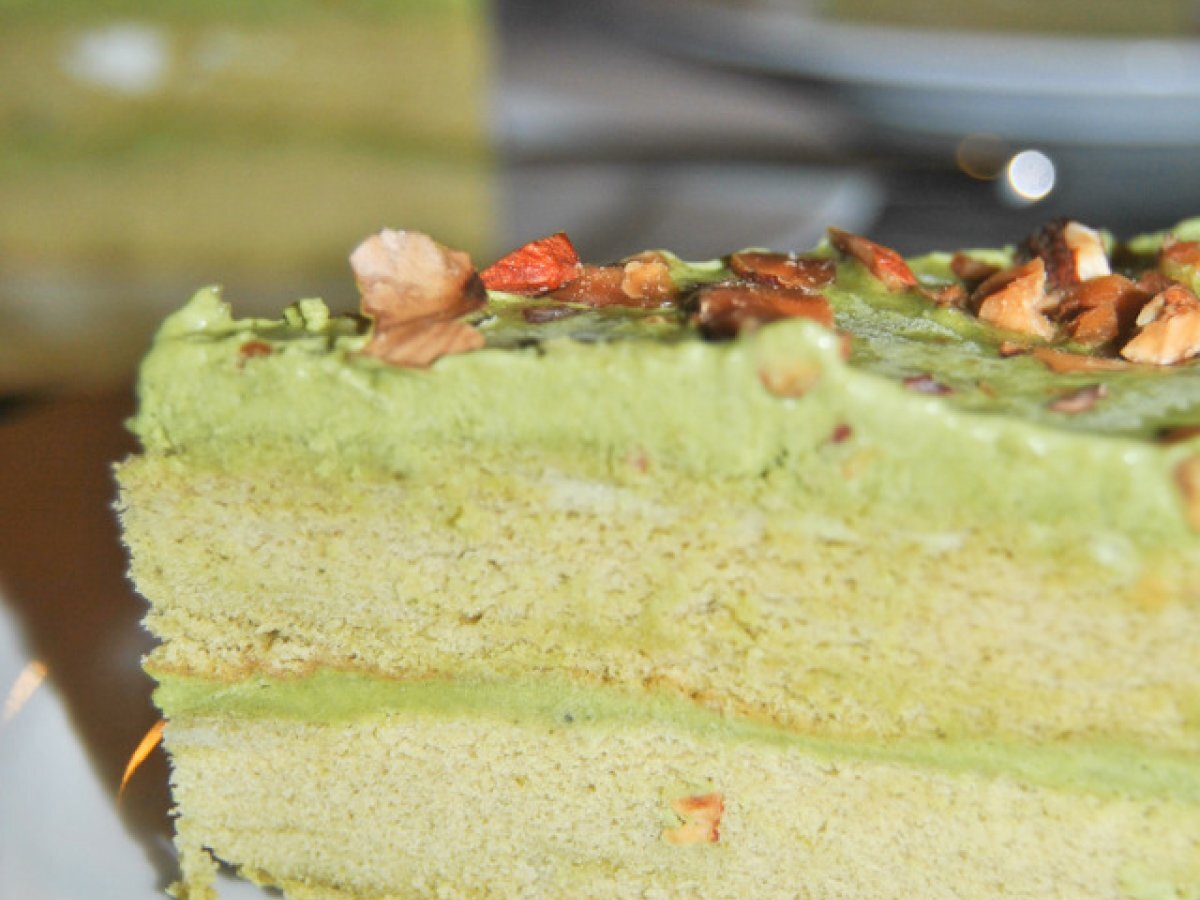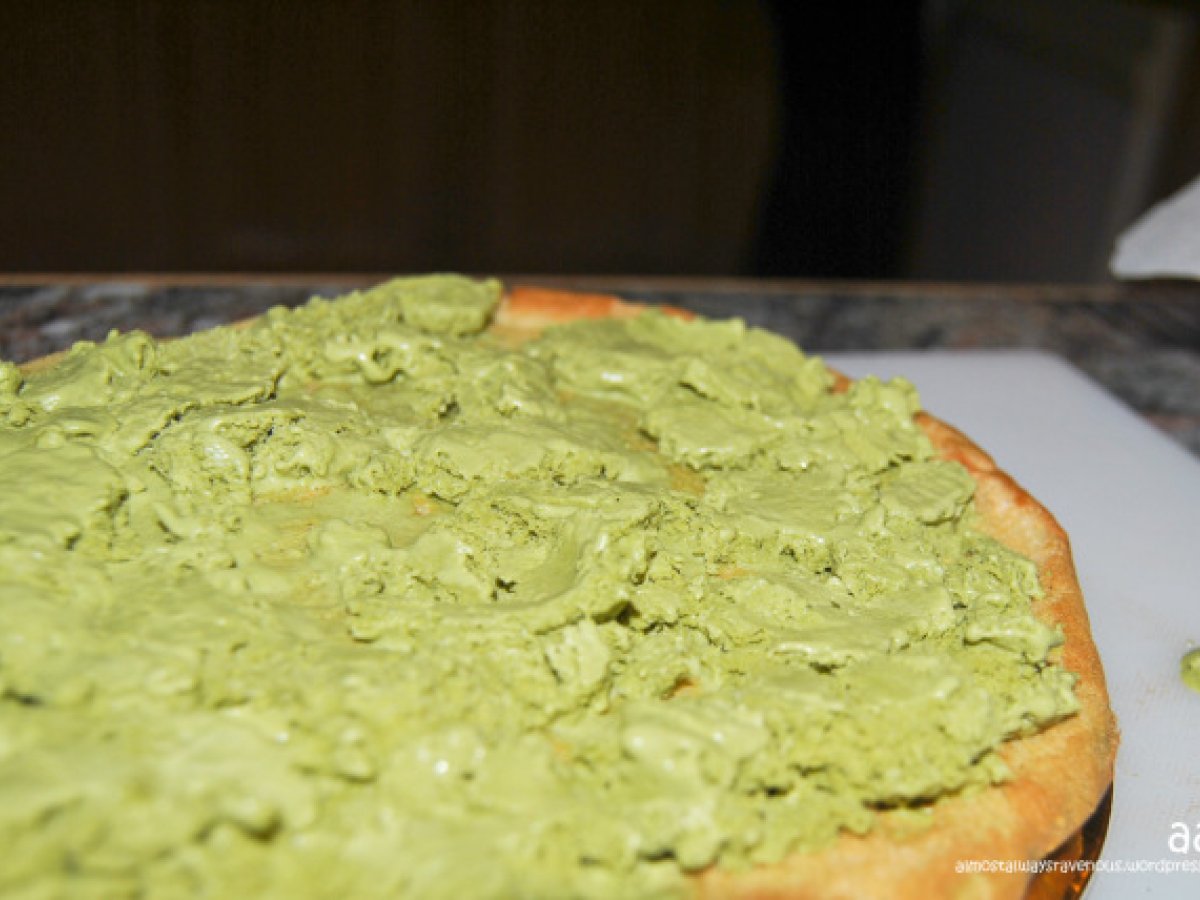 You may like
Recipes
Related articles