Happy valentine's day!
Happy Valentine's Day!
Preparation
For the cookie base:
Sift the flour and the cocoa together. Put all other ingredients in the bowl of the stand mixer and mix with the hook or paddle attachment until smooth and homogeneous. Gradually add in the flour and cocoa mixture, and mix just long enough for all the ingredients to come together. Wrap the dough and chill in the fridge for ½ an hour. Roll the dough out with a rolling pin, on a piece of baking paper, to about 5-6 mm thin. Cut out a 20 cm circle, remove the extra dough, transfer the cut out circle together with the baking paper on a cookie sheet and bake for about 20 minutes in an oven preheated to 180°C.
Panna Cotta:
Start preparing the panna cotta once the cookie base and the strawberries are cooled.
Put the gelatin leaves in a small bowl with cold water until soft. Take 75 g out of 250g of cream, and warm up to 40°C. Stir in the softened, and gently squeezed gelatin. Filter the cream through a fine mash strainer to make sure there aren't any pieces of gelatin left . Shortly whip the rest of the cream with the powdered sugar it just needs to become little denser, not firm. Stir in the whipped cream to the warm cream with gelatin. In the end add the yogurt as well and stir until homogeneous.
Assembling the cake:
Place the cookie base on a serving place inside a 20 cm round metal ring. Distribute the strawberries on top of the cookie base. Carefully pour in the panna cotta over the strawberries. Start by placing spoonfuls of cream along the border or the ring, and then move towards the center. Level the surface with a spoon or a spatula.
Let the chocolate decoration dry completely and then carefully remove and decorate your cake or whatever else you want (icecream, mousse etc.).
Photos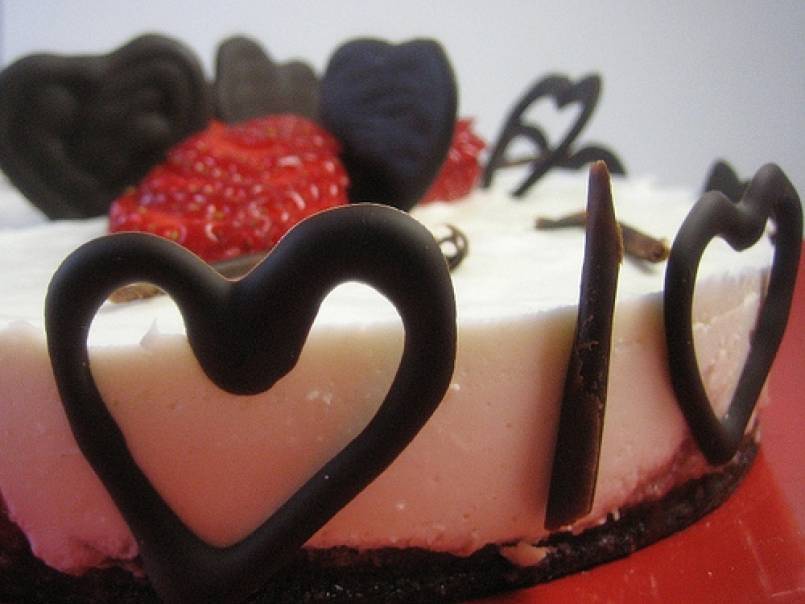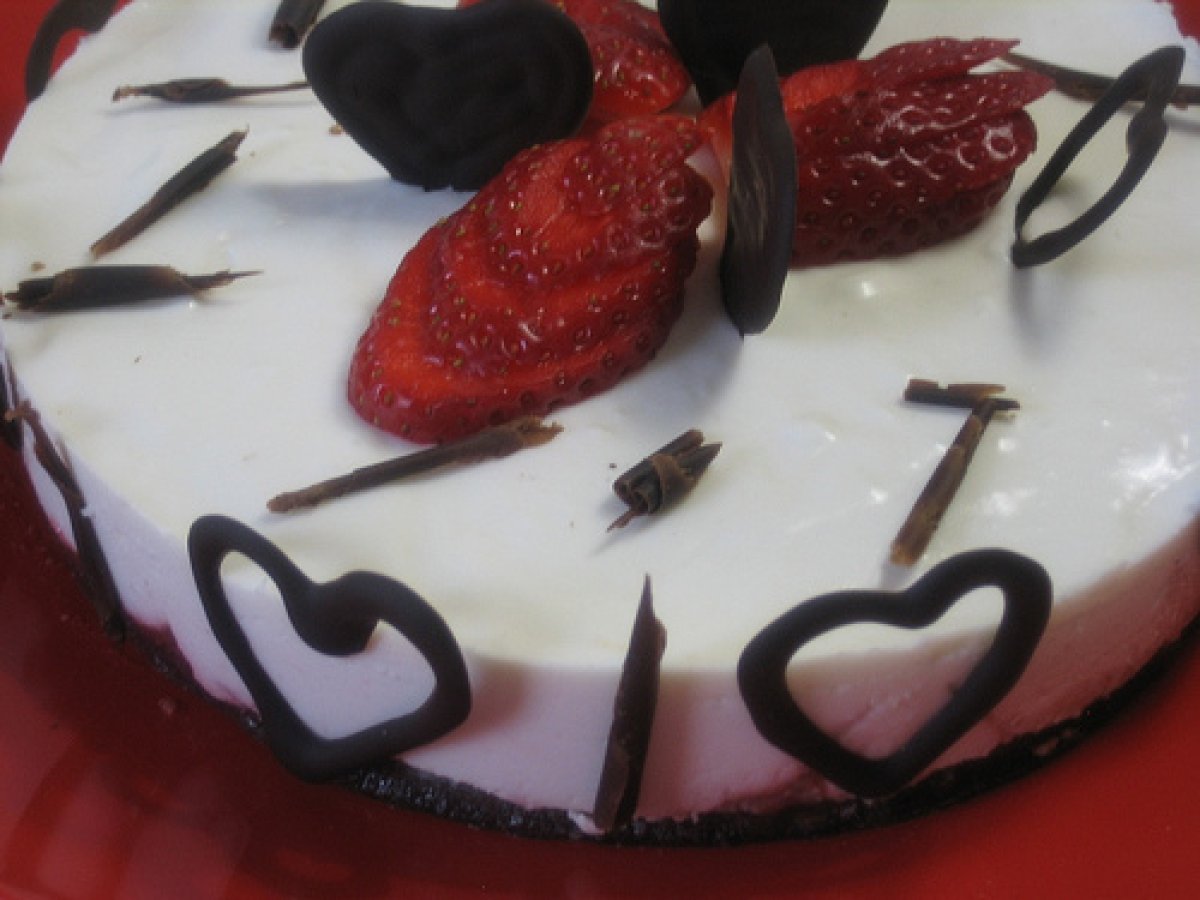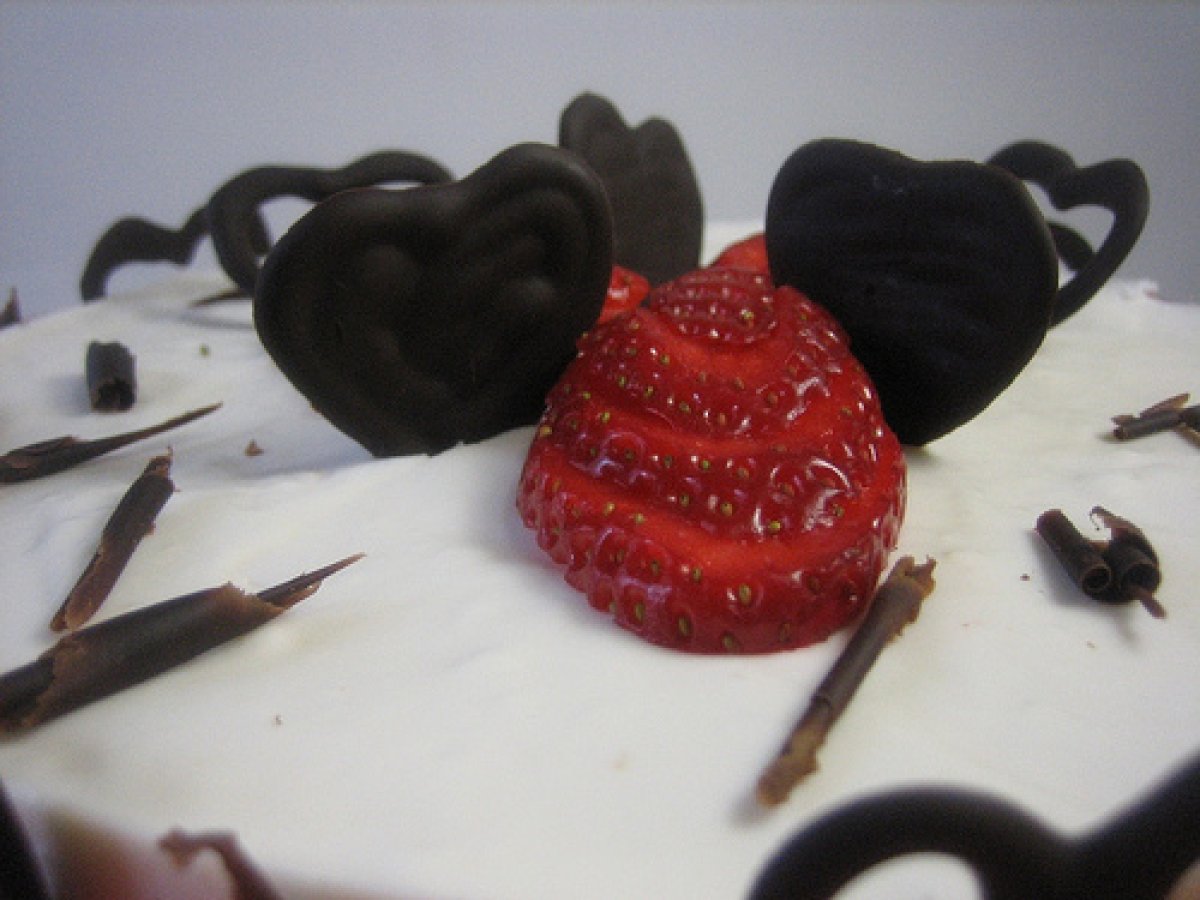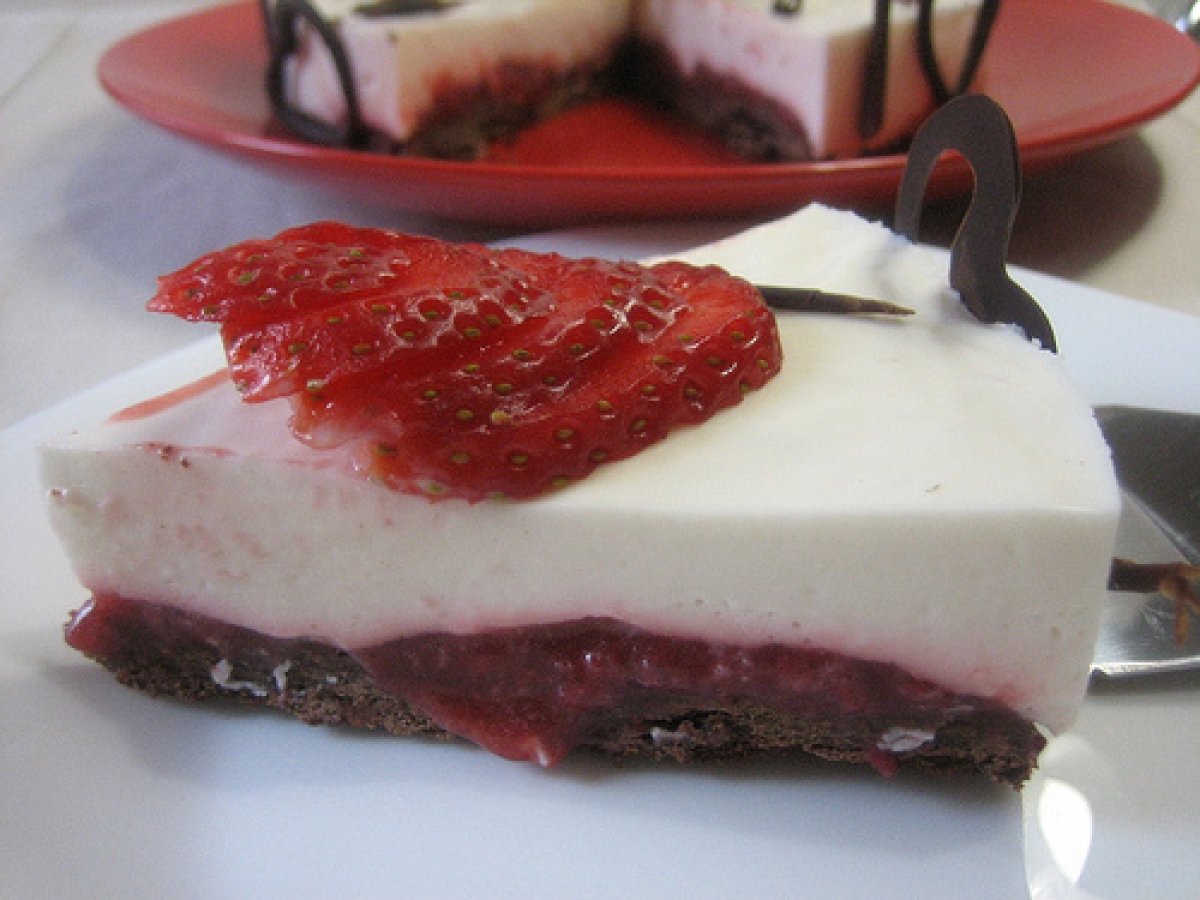 Questions:
You may like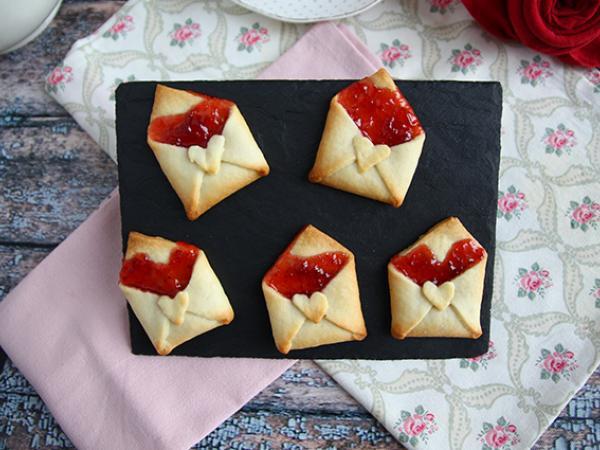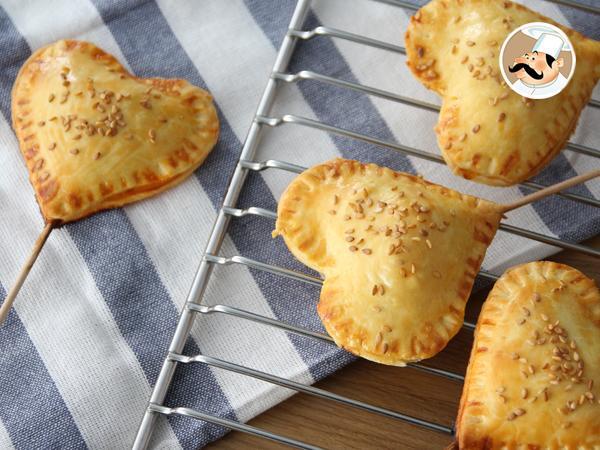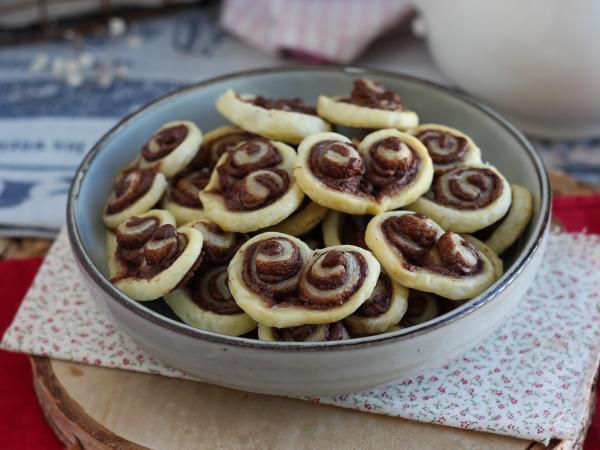 Recipes