Surprise cake - video recipe!
Surprise cake - video recipe!
or
A nice surprise cake, with a heart in it, which will be perfect to bake for everyone that you love!
Ingredients
- 1.5 cups flour
---
---
---
---
- 2 tsp baking powder
---
Preparation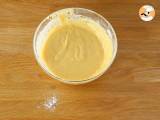 Step 1
Bake the first cake : mix together the flour, the sugar, and the baking powder. Add the eggs and mix well. Finally add the melted butter, and mix until the batter is smooth.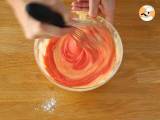 Step 2
Add a drop a food colouring (or melted chocolate). Mix well, and pour in a cake mould.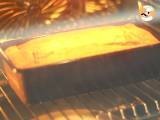 Step 3
Bake 30 minutes at 320°F (160°C). Let it get cold before unmoulding.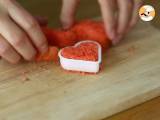 Step 4
Cut it in slices, and using a heart shaped cookie cutter, cut hearts in each slice.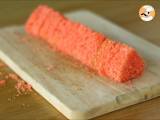 Step 5
Put the heart pieces all together and wrap them in plastic foil. Put in the fridge for at least 2 hours (or a whole night).
Step 6
Prepare a second cake batter, without food colouring or chocolate this time. In the same cake mould, pour half the batter, then place the first cake heart pieces. Cover with the remaining batter and spread it well on the heart pieces.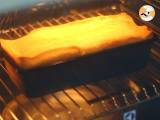 Step 7
Bake 30 minutes at 320°F (160°C).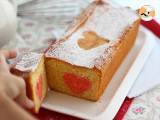 Step 8
There you are, your surprise cake is ready!
---
---
Related recipes
Recipes
Related articles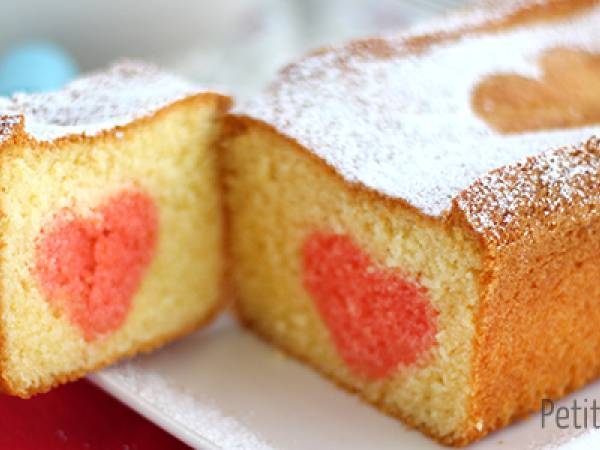 10 recipe ideas you should cook for your Valentine this year