Opera cake stacks up courage.
Preparation
Preheat oven to 220C.
Sift together icing sugar and plain flour. Add in ground almond.
Whisk whole eggs until ribbon stage (thick and slightly pale). Gradually whisk in sifted ingredients and ground almond. Fold in melted butter.
In a separate bowl, beat egg whites until stiff. Add in sugar and whisk until stiff peak is obtained.
Gently fold in 1/3 of the beaten egg whites into the egg yolk batter.
Fold in the rest of the egg whites into the egg yolk batter.
Spread batter evenly into a 8 x 12 inches (20 x 30cm) shallow baking pan lined with parchment paper.
Bake for 6 to 8 minutes, or until golden and springy when touched. Loosen the edges with a knife and carefully turn out onto a wire rack covered with a sheet of parchment paper. Allow to cool.
Chocolate Ganache :
Place finely chopped chocolate in a heatproof bowl and set aside.
Bring milk and 30 ml cream to a boil. Pour the hot liquid onto the chocolate.
Wait 30 seconds, then add the butter and mix until smooth. Let cool until a spreadable consistency is obtained.
Coffee syrup :
Place sugar and water in a pan and stir until dissolved.
Bring to a boil and add coffee.
Butter cream :
Place sugar and water in a heavy skillet and make a sugar syrup (stir until sugar is completely dissolved then boil, without stirring, until syrup reaches soft-ball stage, between 116 and 118 degrees C (214 - 244 degrees F).
Beat the egg whites until soft peaks are obtained. Continue beating while incorporating the hot syrup. Beat until mixture is cold.
Dissolve instant coffee in 1 teaspoon of boiling water, cool and add to butter.
Add one half of the egg-white mixture and beat well, then gently fold in the remainder until well combined.
Assemble:
Using a sharp knife, divide the sponge into three equal sections and carefully peel off parchment paper from sections. Each should be 10 x 20 cm (4 x 8 inches).
Soak the first section with one-third of the coffee syrup, then spread over it half of the butter cream. Place the next section of sponge on top, then soak with coffee syrup and spread with half of the ganache.
Place the last section on top, soak with remaining syrup and spread with the rest of the butter cream, taking care to smooth the surface.
Chill until butter cream firmly set.
Melt the rest of the ganache over a pan of very hot water. Bring the remaining cream (80ml) to the boiling point and incorporate into ganache.
Allow to cool until a smooth, spreadable consistency is obtained and spread over top of cake.
Photos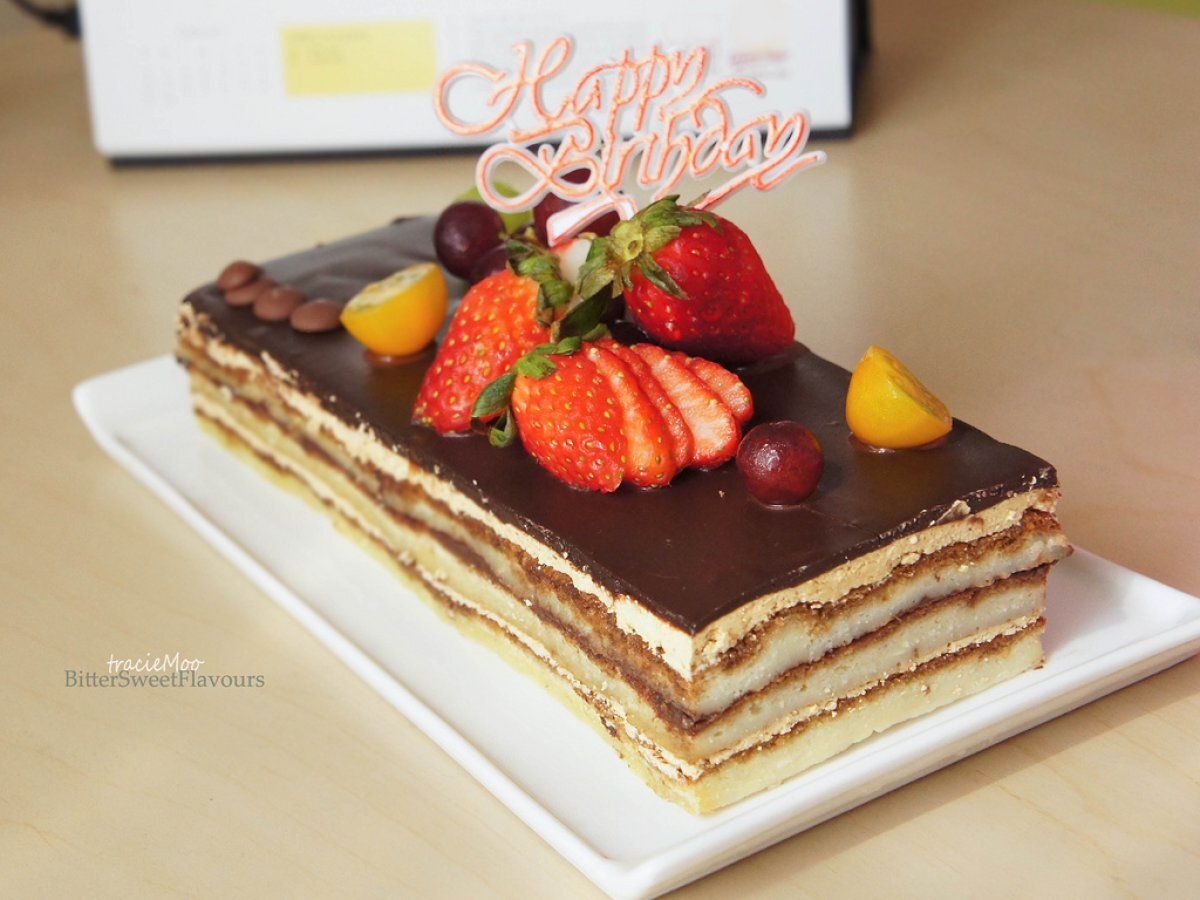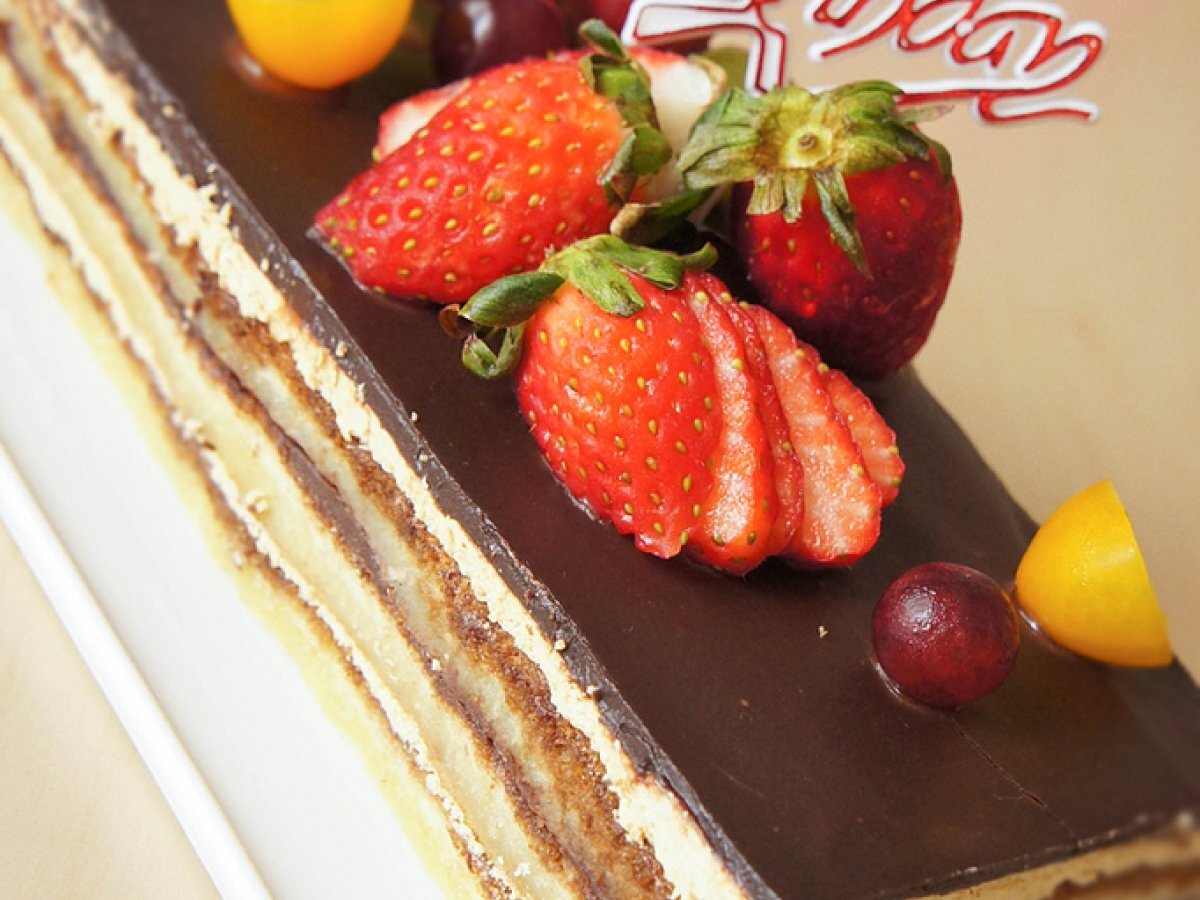 Questions:
You may like
Recipes
Related articles