Pineapple upside down cake
Pineapple upside down cake
A yummy dessert, with fresh and canned pineapple. What's not to love!
Ingredients
---
---
1 cup packed light brown
sugar
---
4 or 5 slices fresh
pineapple
or (20 ounce) can sliced pineapple
---
---
3/4 cup sifted flour
---
1/4 cup corn starch
---
1 teaspoon baking powder
---
1/4 teaspoon salt
---
1 cup white sugar
---
1 teaspoon almond extract
---
1/4 cup sour cream
---
1/2 cup canned crushed pineapple juice also
Preparation
Preheat oven to 325 degrees F (165 degrees C).

In a 10 inch heavy skillet with a heat-resistant handle (I use a cast iron skillet), melt 1/2 cup butter or margarine over very low heat. Remove from heat, and sprinkle brown sugar evenly over pan. Arrange pineapple slices to cover bottom of skillet. Distribute cherries around pineapple; set aside.

Sift together flour, baking powder, and salt.

Separate the eggs into two bowls. In a large bowl, beat egg whites just until soft peaks form. Add granulated sugar gradually, beating well after each addition. Beat until stiff peaks form. In a small bowl, beat egg yolks at high speed until very thick and yellow. With a wire whisk or rubber scraper, using an over-and-under motion, gently fold egg yolks and flour mixture into whites until blended. Fold in sour cream, crushed pineapple and almond extract. Spread batter evenly over pineapple in skillet.
Photos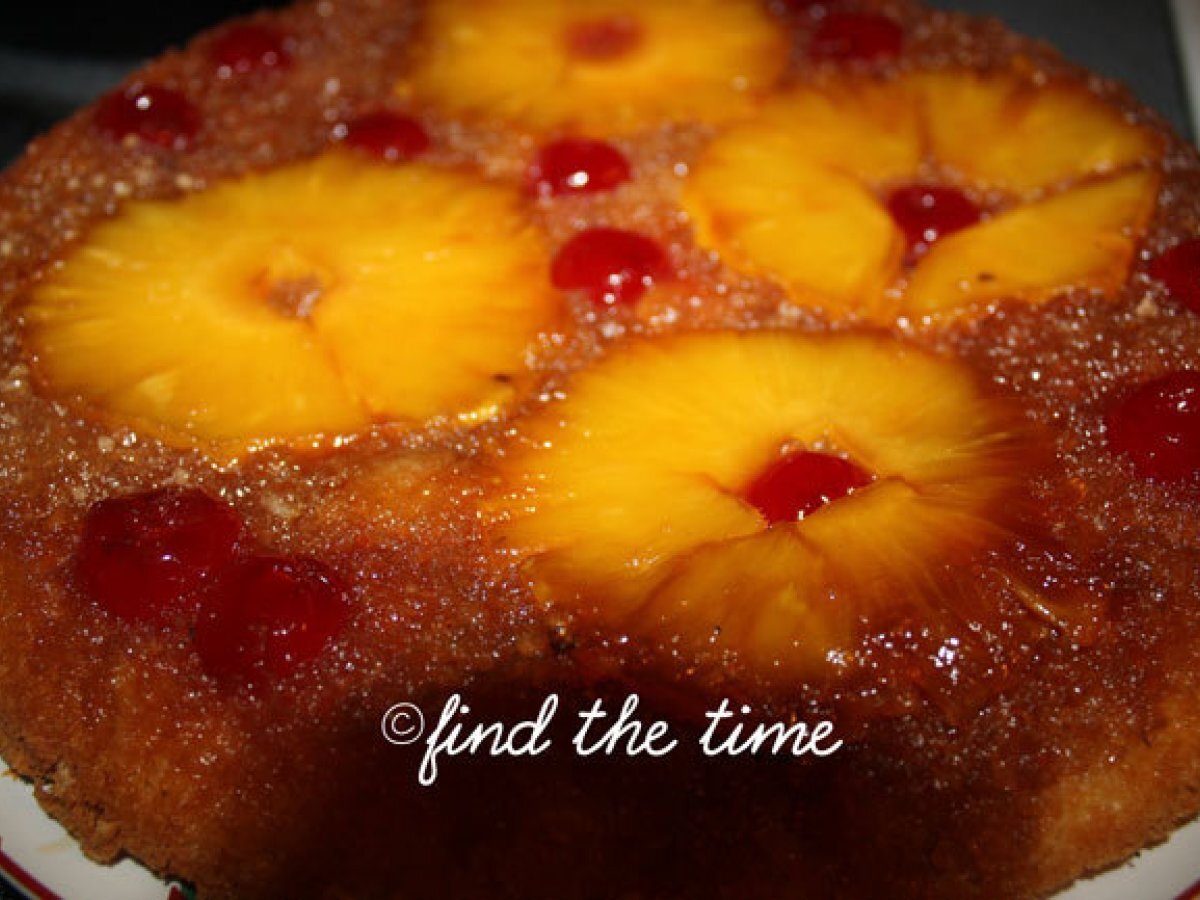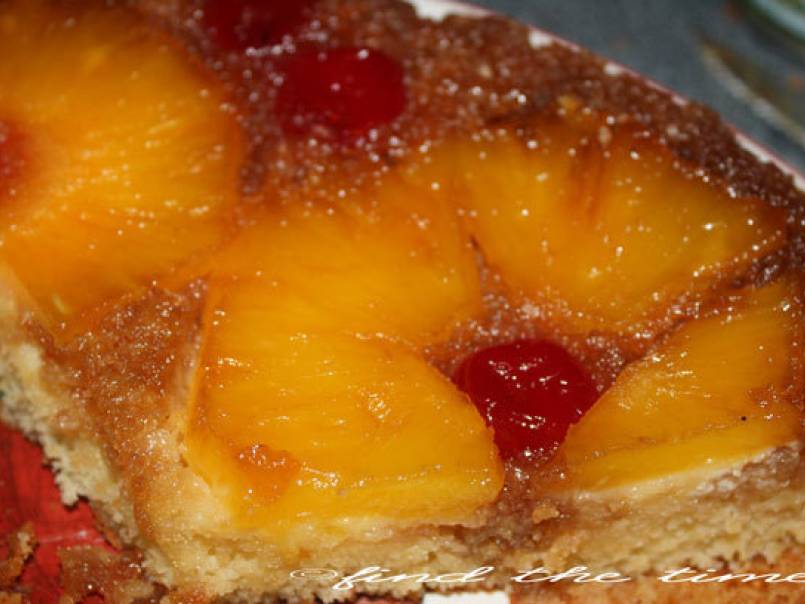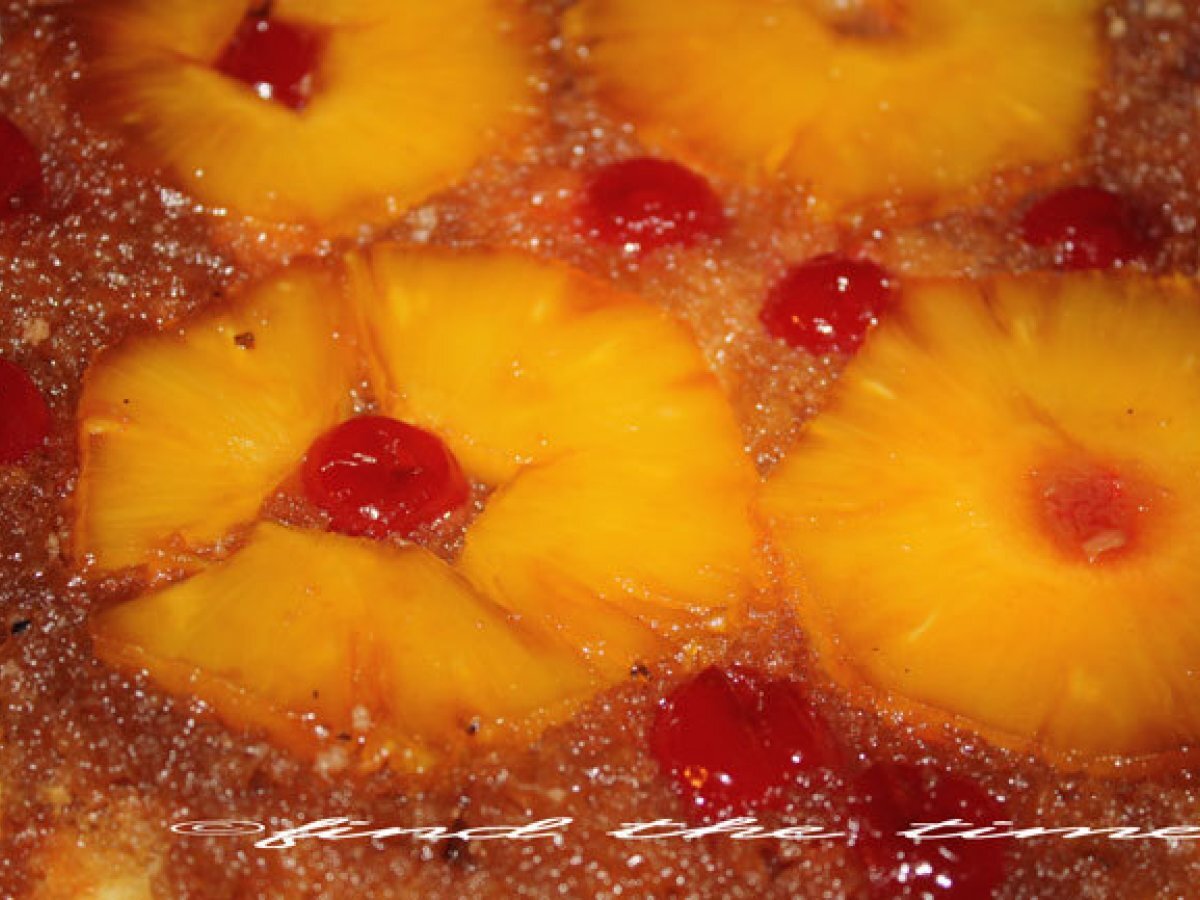 Questions:
Related recipes
Recipes