Raspberry tiramisu
Raspberry tiramisu
For a beautiful and fruity dessert !
Ingredients
---
24 lady fingers
---
3 Tbsp raspberry syrup (50 ml)
---
3/4 cup water (20 cl)
---
1 cup mascarpone (250 gr)
---
---
---
Preparation
Mix the raspberry syrup with water and dip the lady fingers in it during a few seconds.

Dispose the soaked lady fingers in the dish.

Separate the yolks from the whites. Mix the yolks with sugar. Add the mascarpone and mix well.

Whisk the egg whites until they form peaks, then add slowly the mascarpone mix to it, stiring getly with a spatula.

Spread the half of this mix on top of the lady fingers, then add half of the raspberries on top.

Add a soaked lady fingers layer, a cream layer (the rest of the mascarpone mix) and spread it well.

Sprinkle with grilled flaked almonds and plant the raspberries on top. Let it cool in the fridge for at least 4 hours.

There you are, your raspberry tiramisu is ready!
Photos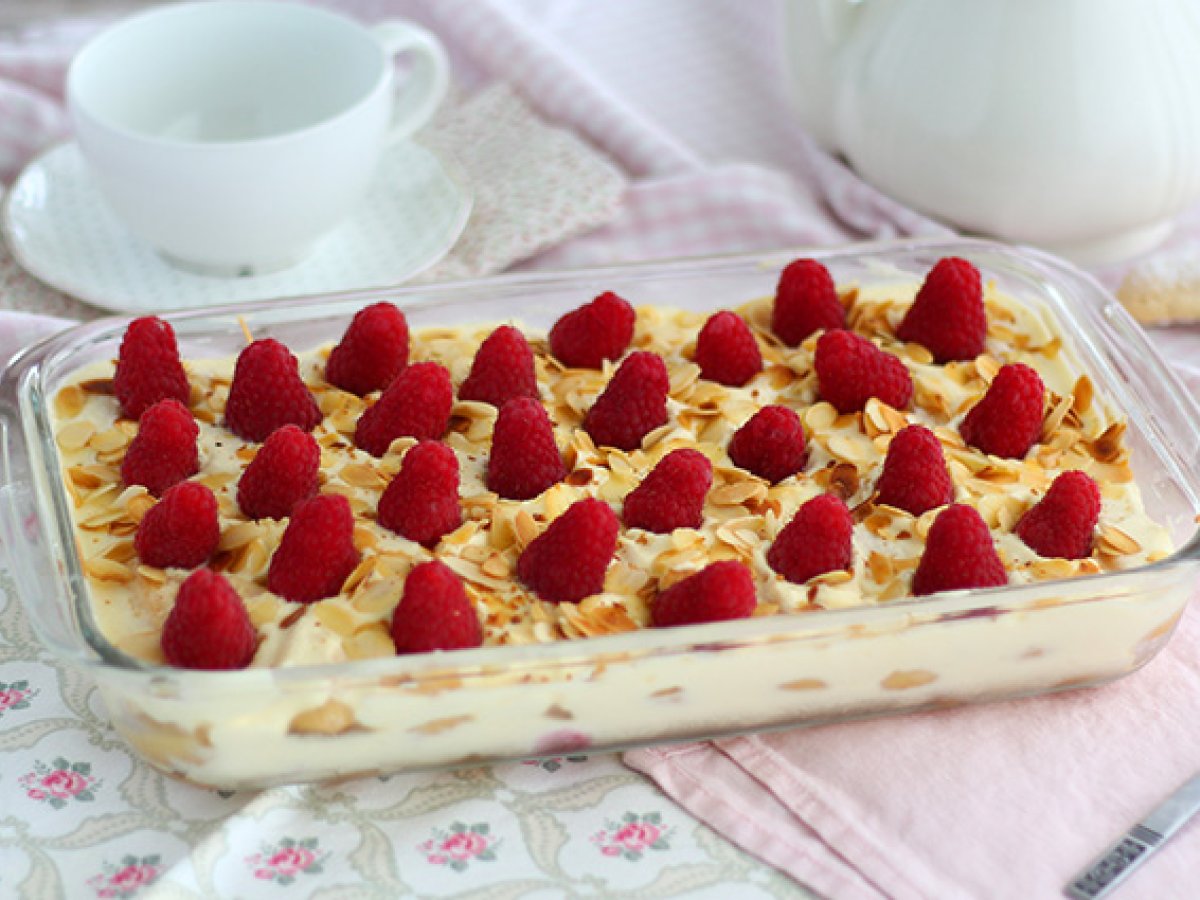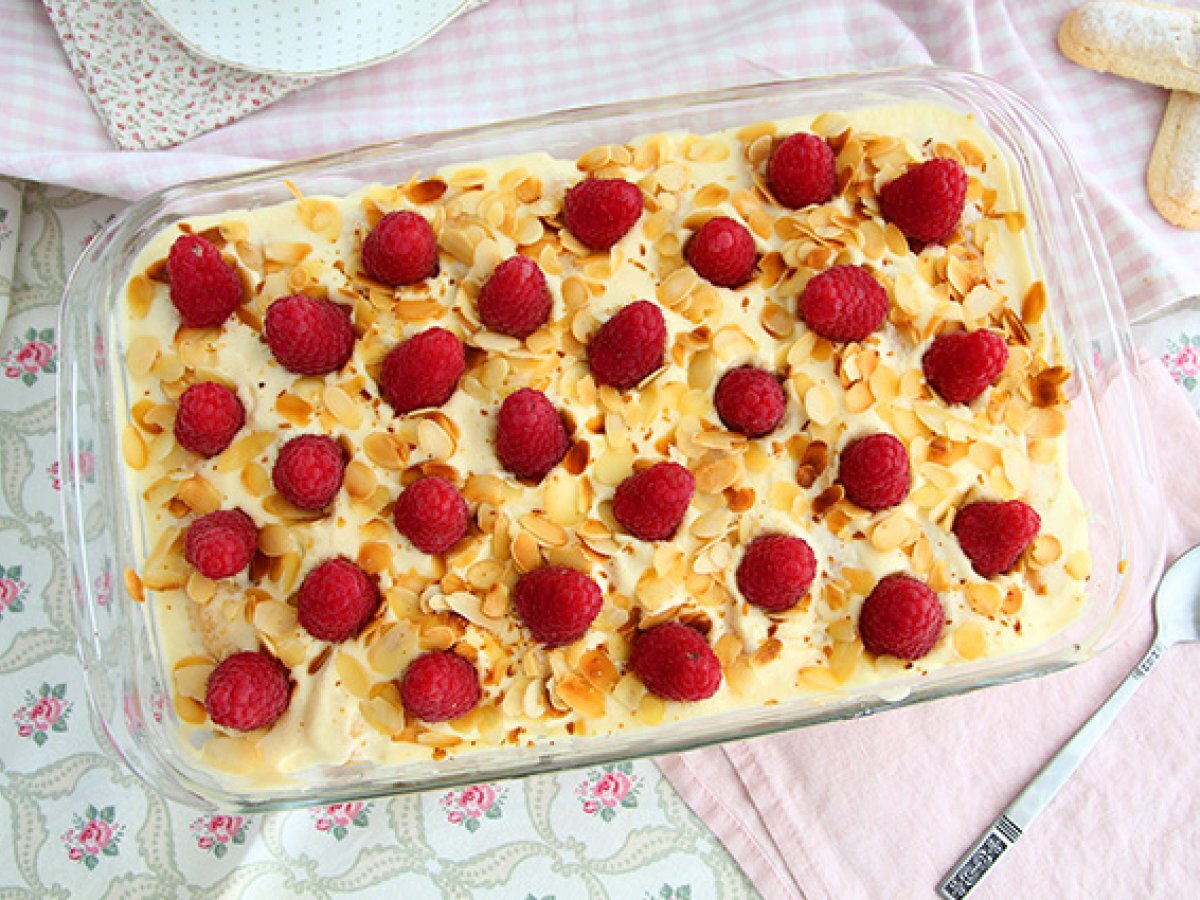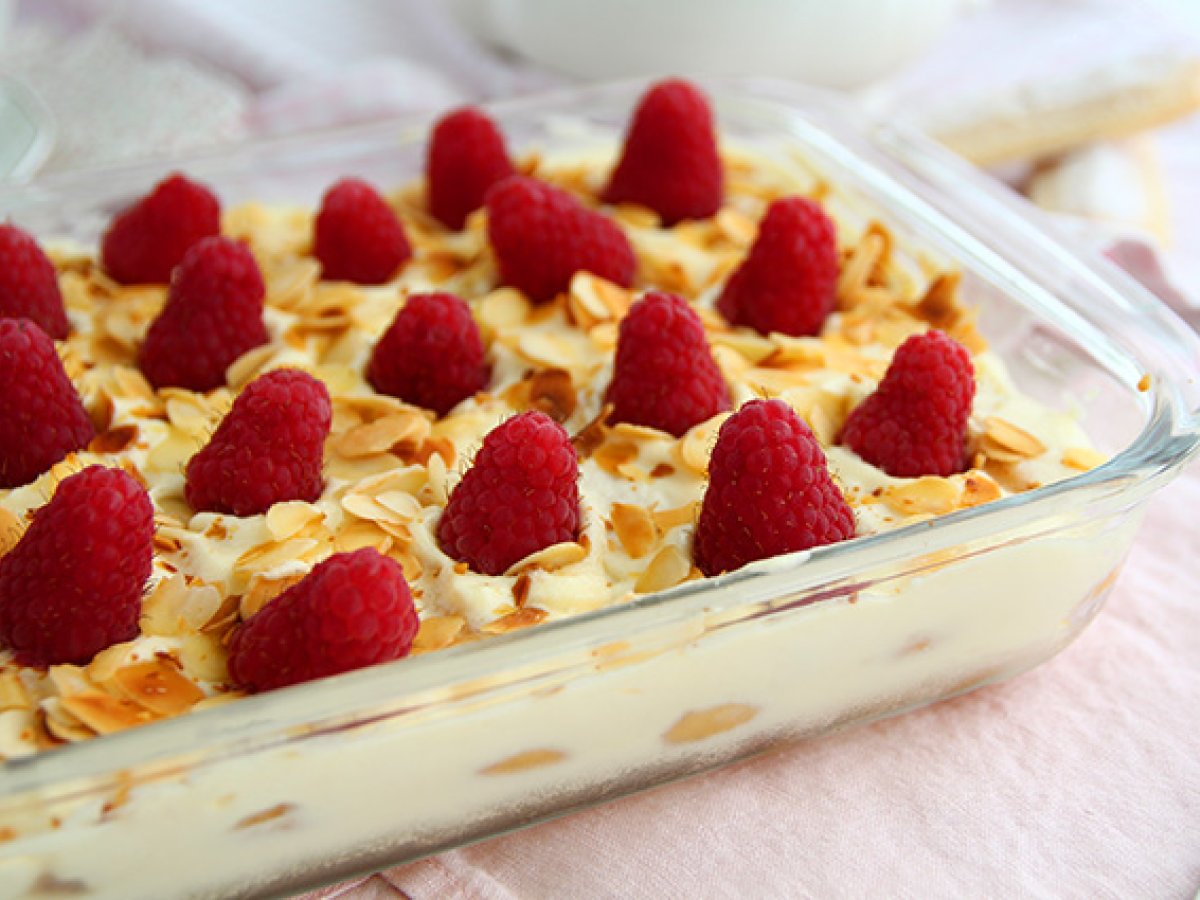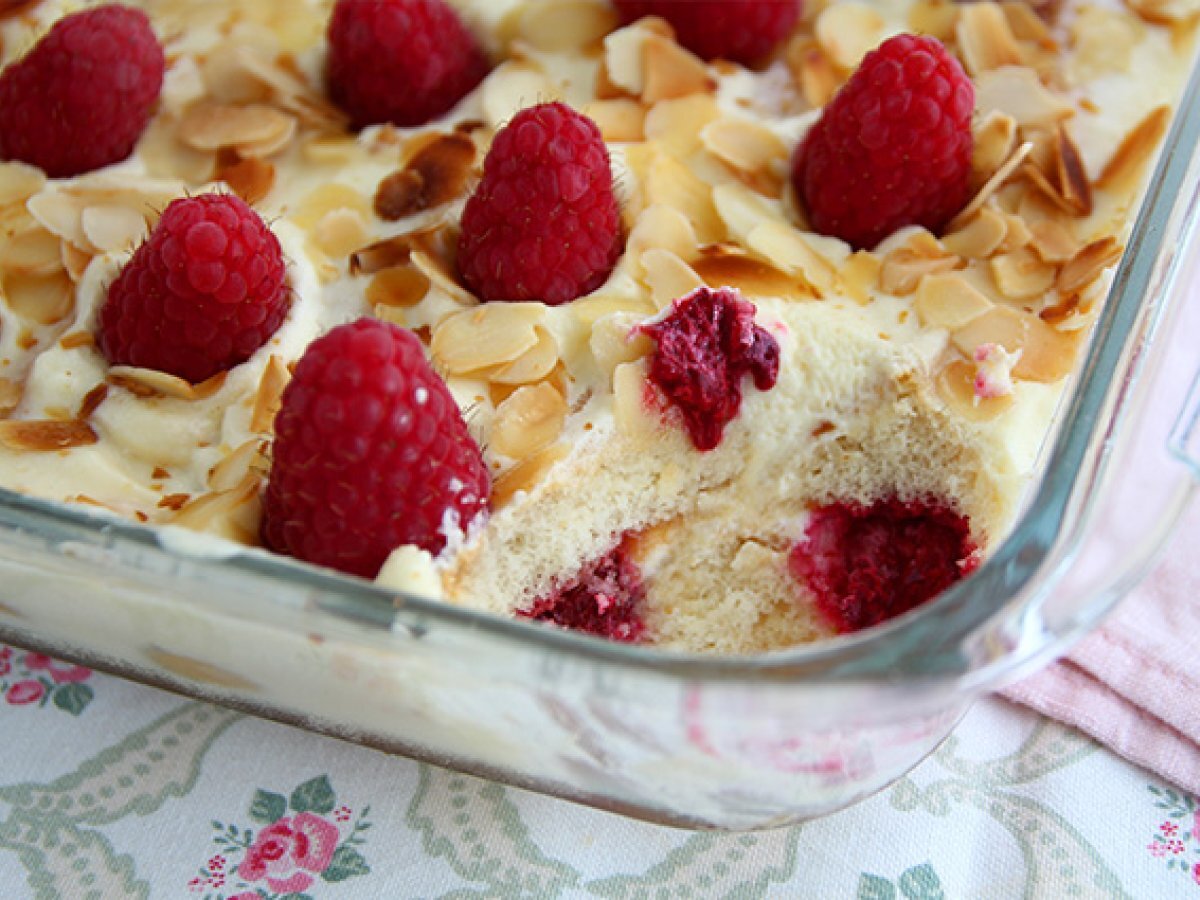 Questions:
Related recipes
Recipes