Raspberry tartlets
Raspberry tartlets
What is a best summer treat than a cute raspberry tartlet? And it is easier to make than you think ;)
Ingredients
1 pie crust
---
---
1 vanilla bean
---
---
---
1 oz corn starch
---
---
icing sugar
Materials
Tartlets pans
---
Preparation
Put the milk to boil with the sliced vanilla pod and its seeds. Meanwhile, put the yolks in a bowl with the sugar. Beat it energetically, until the mix gets creamy. Add the corn starch and mix well.

Once the milk has boiled, add it gradually to the previous mix. Then put everything back in the pot, and put it back on a medium heat.

Stir constantly with a wooden spoon, until the cream thickens, as it is wanted. This lasts around 10 minutes Take out of the heat, then cover directly against the cream with plastic foil. Leave to cool down.

Roll your pie crust out. Cut 4 circles using a bowl.

Line your tartlets pans with it, then sting them using a fork. Put in the fridge for 30 minutes, then bake 20 minutes at 350°F(180°C).

Once the crusts and the cream are cold, apply a generous layer of cream on the crust.

Nicely arrange the raspberries on it, then sprinkle with icing sugar.

There you are, your tartlets are ready!
Photos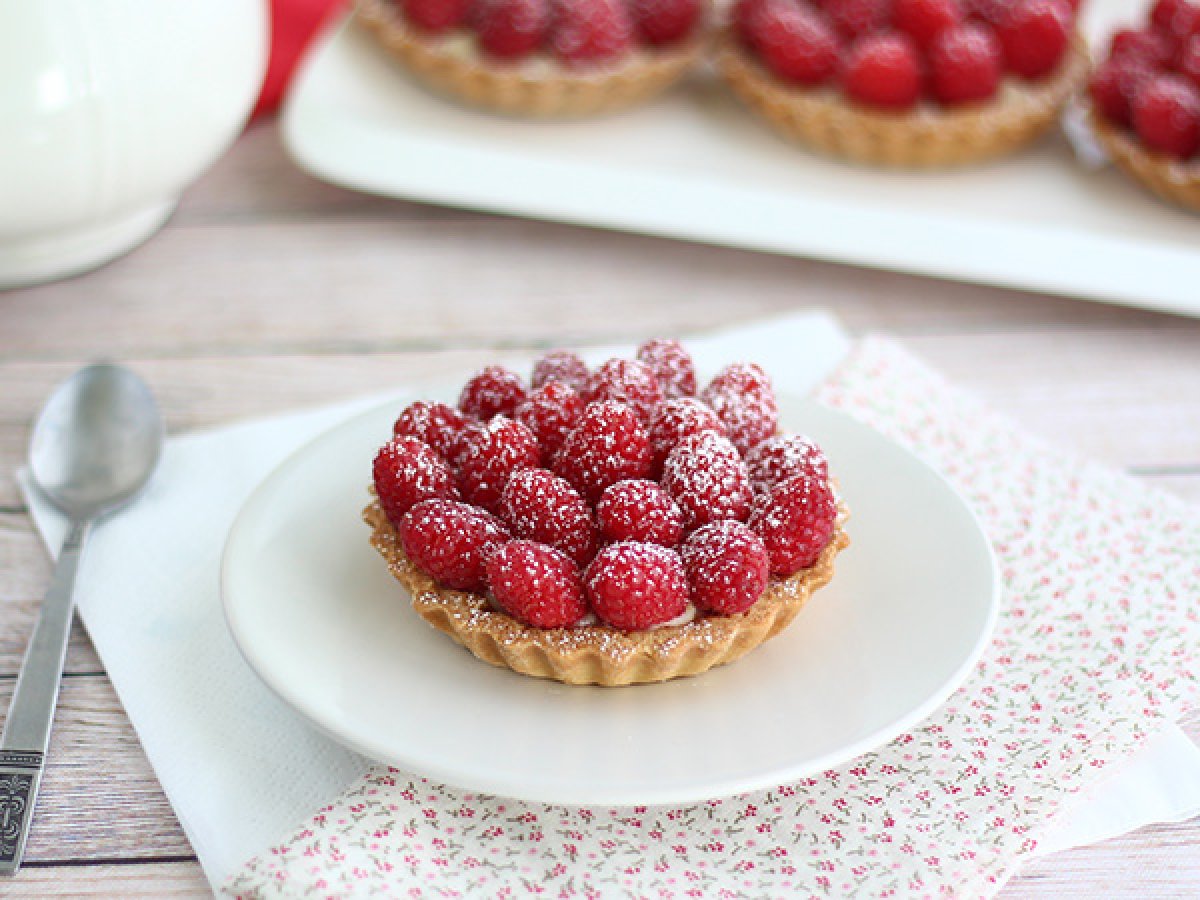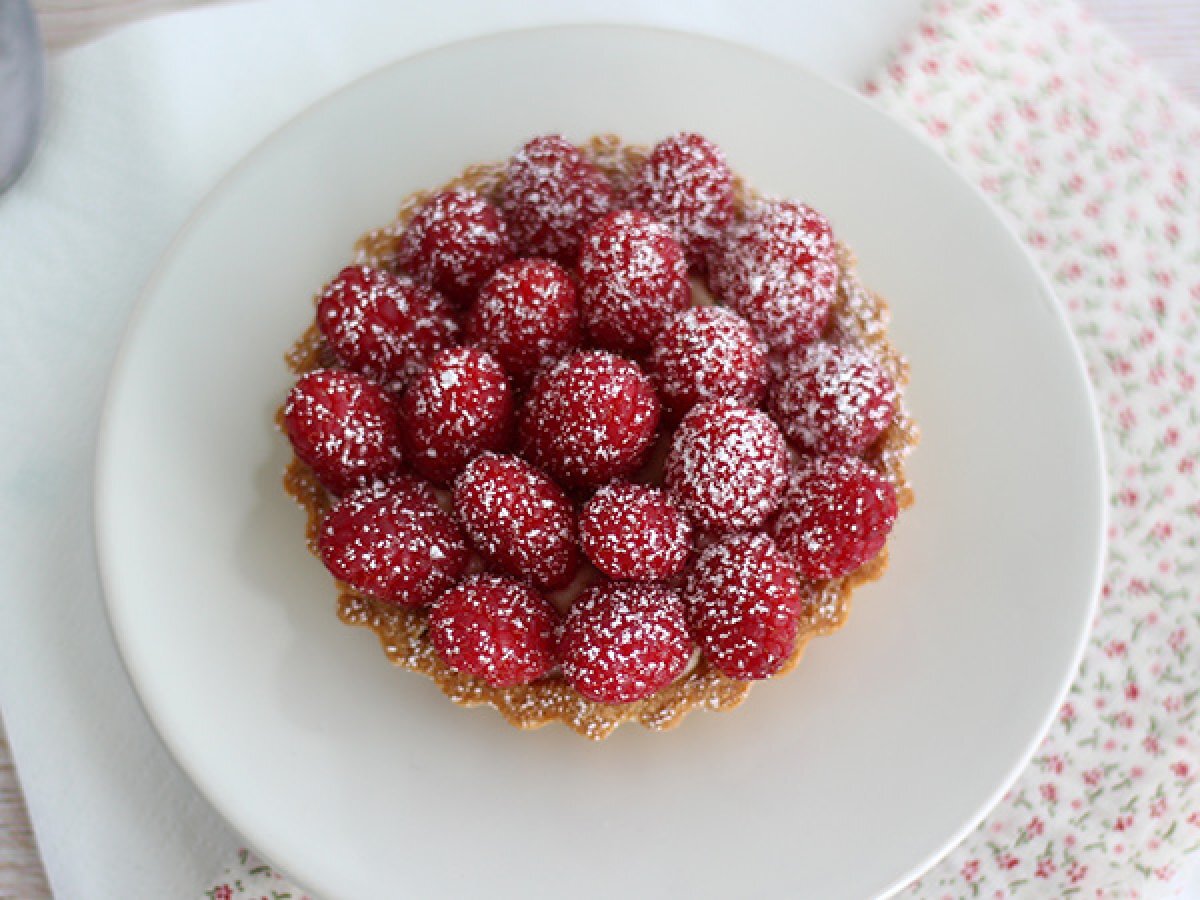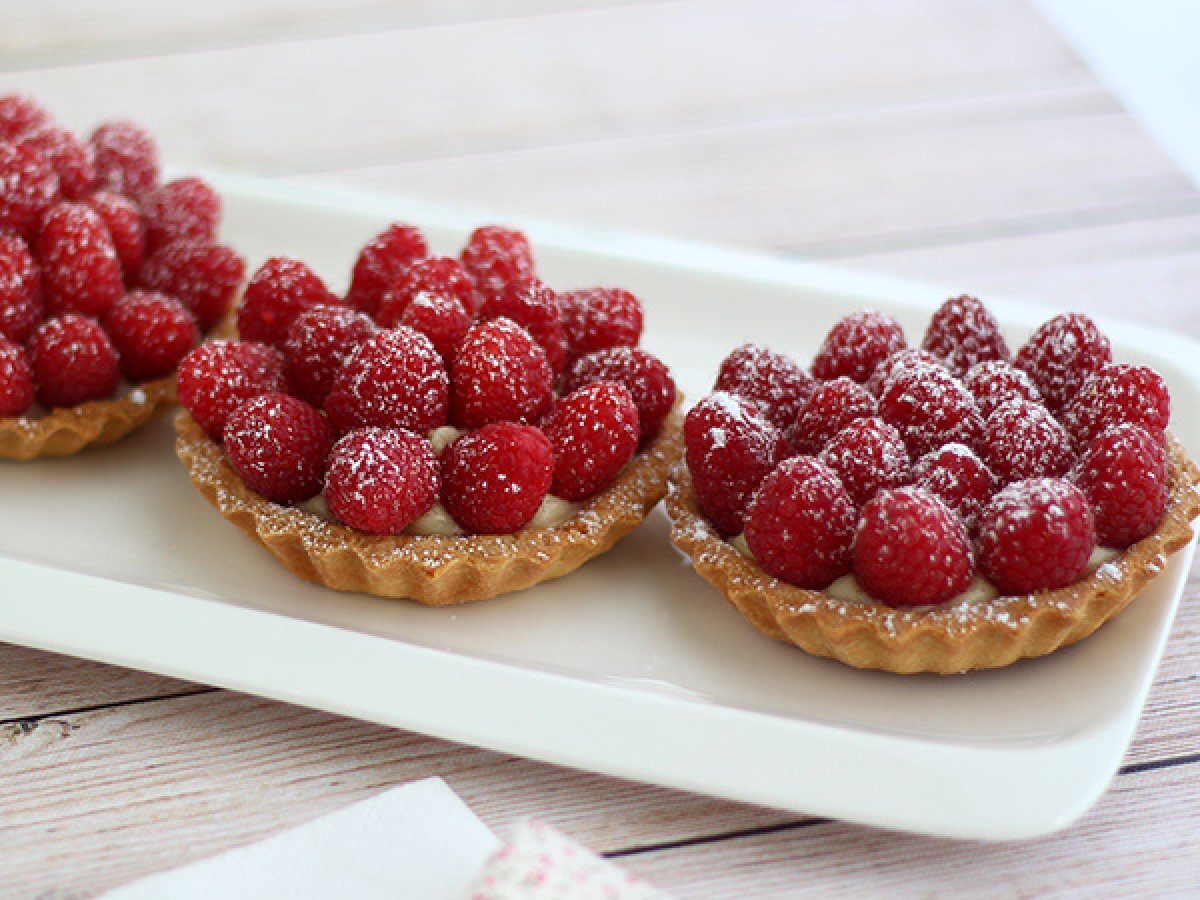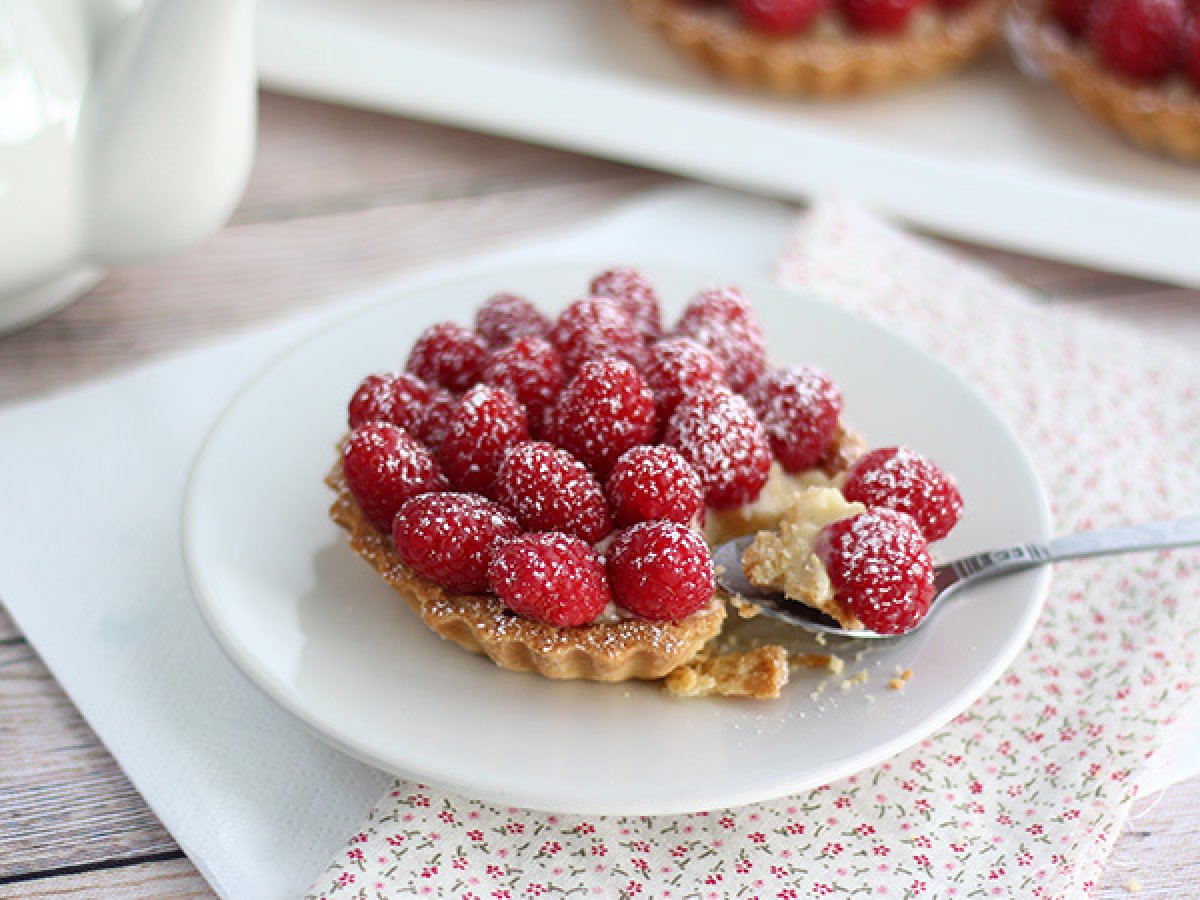 Questions:
Related recipes
Recipes