Salmon quiche
Salmon quiche
or
When you are out of ideas to make dinner, here is a simple and quick idea that everyone will love!
Ingredients
1 pie crust
---
---
2 shallots
---
---
---
salt & pepper
---
Preparation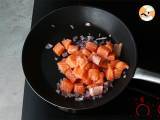 Step 1
Heat the olive oil in a pan. Throw the chopped shallots in, and the diced salmon.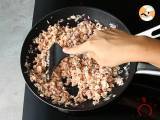 Step 2
When the salmon starts to be cooked, crumble it with your spatula.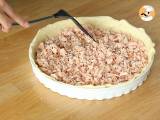 Step 3
Put the crust in a pie pan, and put the cooked salmon in it.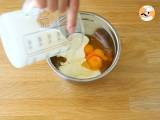 Step 4
Combine the eggs with the cream and the salt and pepper. Pour this mix on the salmon.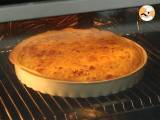 Step 5
Bake 35 minutes at 350°F (180°C).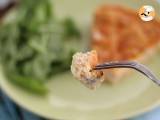 Step 6
There you are, your salmon quiche is ready!
---
---
Related recipes
Recipes