Tarte tropézienne, a french brioche dessert
Tarte tropézienne, a french brioche dessert
Go to St Tropez, France, to enjoy this sweet dessert : brioche and cream. The dream!
Preparation
In a bowl, put the flour, the salt, the sugar, and dig a hole. Put the yeast in the middle, being careful it doesn't touch the salt. Add the eggs and start to knead at speed 2 for 8 minutes.

Then, while kneading, add the softened butter little by little. Once you add all the butter, keep kneading for 10 minutes.

Put the dough at room temperature for 1 hour. Then, take the air out by pressing the dough. Put in the fridge for 2 hours. Take the dough out and roll it out into a circle (9 inches diameter).

Grease a circle or a mould, and put it on a baking tray. Put the brioche in the middle of the circle. Brush it with beaten egg, and sprinkle with sugar pearls.

Bake 30 minutes at 320°F (160°C).

The diplomat cream :
Put the gelatin sheets in cold water to soak.
Put the milk to boil with the sliced vanilla bean and its seeds. Meanwhile, put the yolks in a bowl with the sugar. Beat it energetically, until the mix gets creamy. Add the corn starch and mix well. Once the milk has boiled, add it gradually to the previous mix.

Then put everything back in the pot, and put it back on a medium heat. Stir constantly with a wooden spoon, until the cream thickens, as it is wanted. This lasts around 10 minutes.

Pour the cream in a bowl, and add the soaked and strained gelatin sheets. Mix well. Cover with plastic foil. Let it cool down, without putting it in the fridge.

Once the cream is at room temperature, whisk it to make it smooth. Then, whip the cold cream to make whipped cream.

Then, gently combine it with the pastry cream.

Cut the brioche in half, and spread the diplomat cream on its base. You can use a piping bag. Then, put the top of the brioche back.

There you are, your Tropezienne tarte is ready!
Photos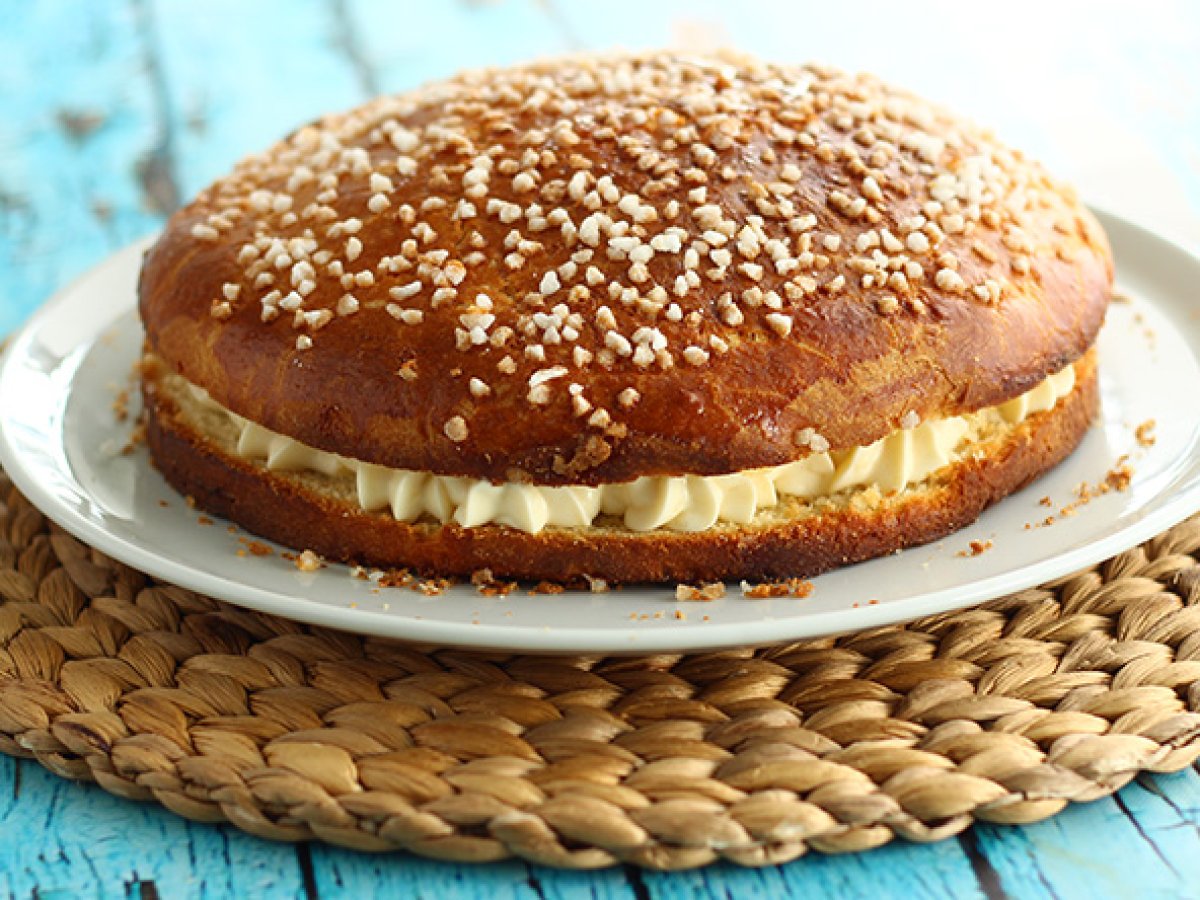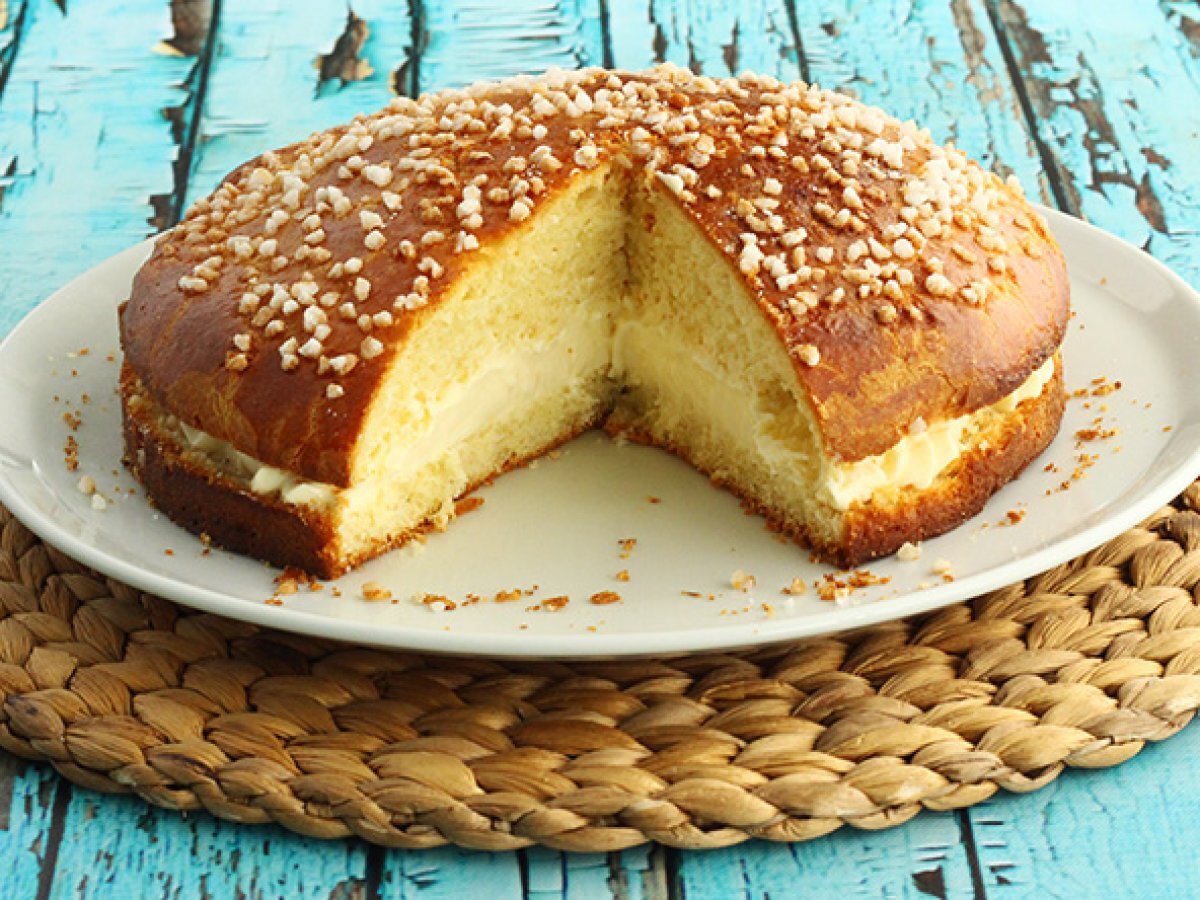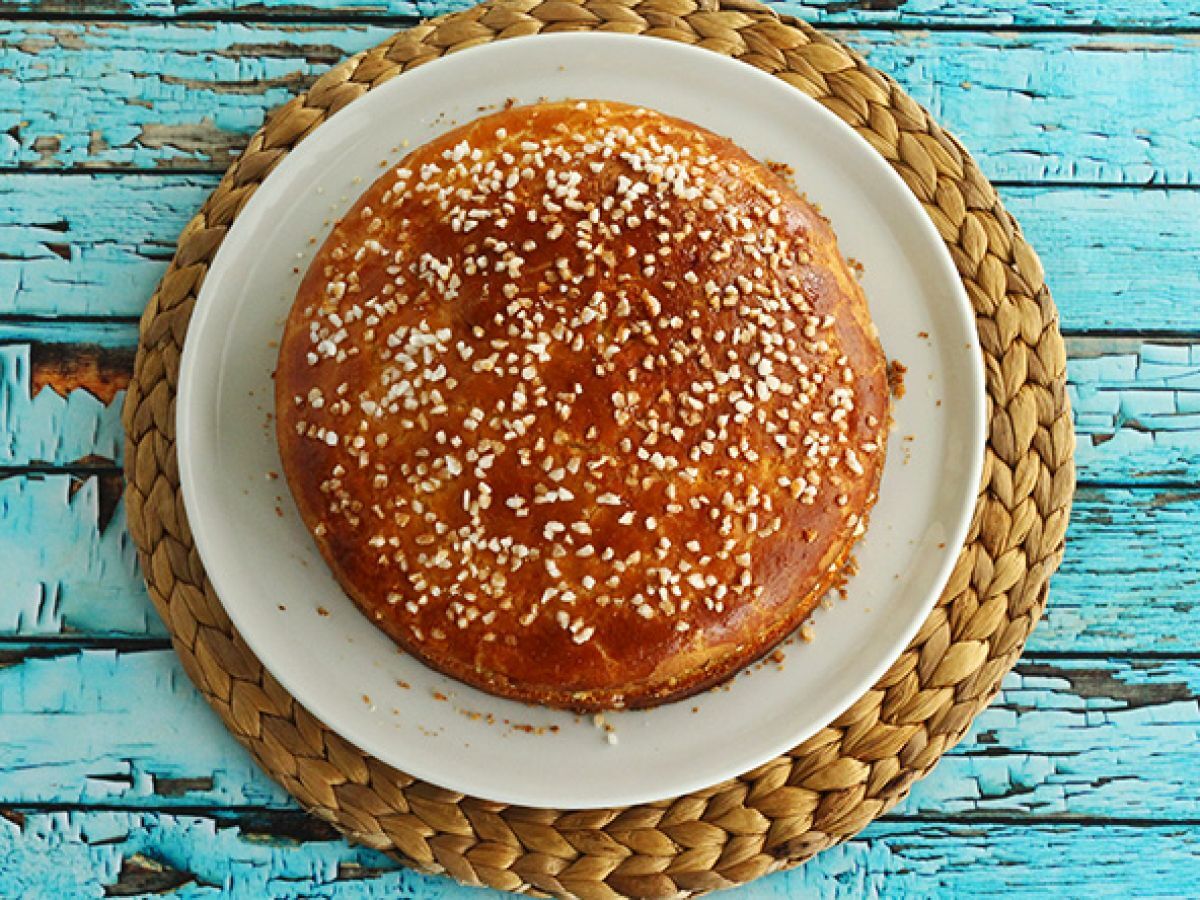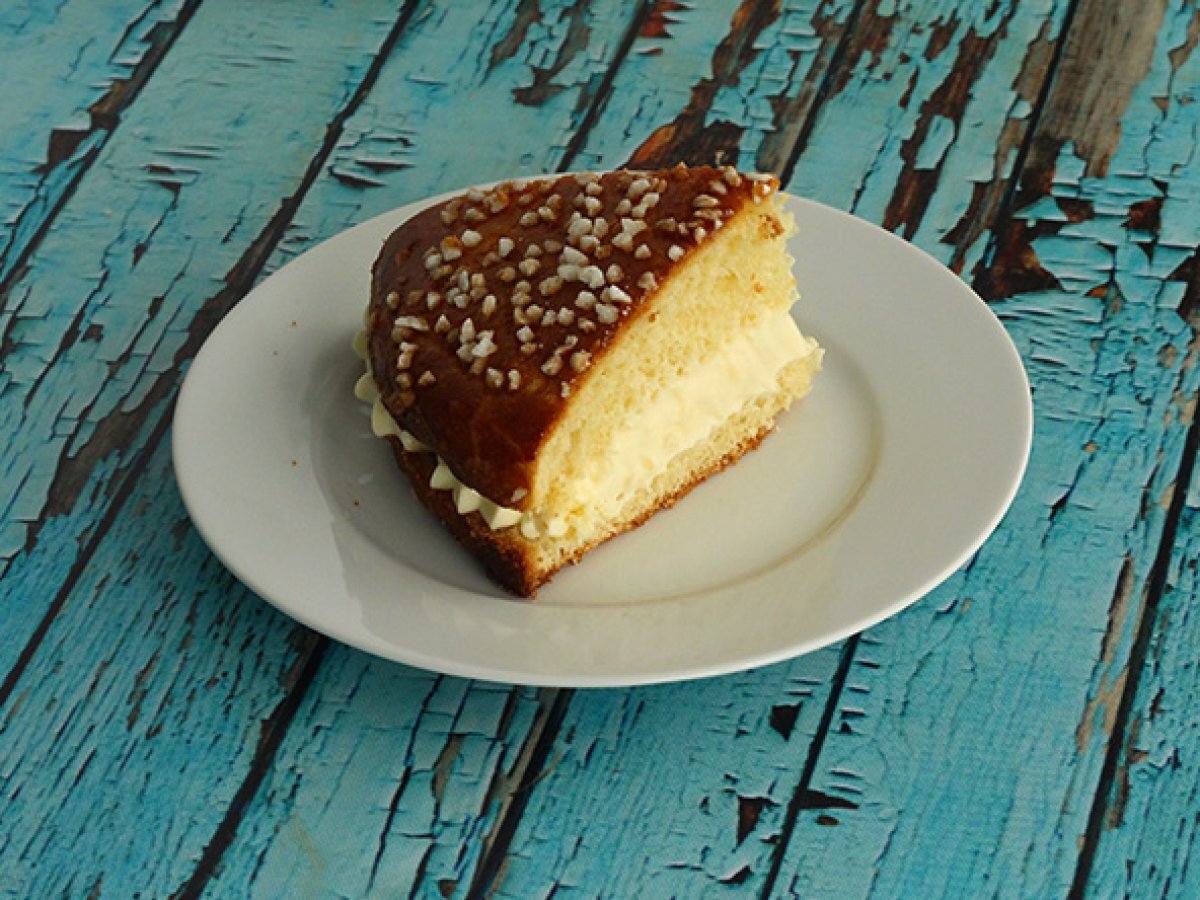 Questions:
Related recipes
Recipes
Related articles