Halloween cocktail with spooky hand ice cube - with video tutorial !
Halloween cocktail with spooky hand ice cube - with video tutorial !
Proof that it doesn't take much to make a cocktail go bloody... A glove, ice water, and you're done to get a big hand ice cube! Diabolically clever, isn't it?!
We leave you with our tutorial to obtain a perfect hand ice cube but also with our cocktail recipe all dressed in red. You will have the possibility to do it with or without alcohol ;-)
Preparation
Prepare frozen hands:
Pour water into disposable gloves, leaving a small space at the top so that you can then close the whole thing by making a knot.
Place your hands flat in the freezer for at least 6 hours. Make several to keep the most beautiful :-)

Prepare the bloody cocktail:
Pour in a large bowl : the blood orange juice, lemon soda, vodka, raspberry coulis, grenadine and food dye. Mix everything.

When the hands are ready, you can either:
- leave them in the gloves so that they stay in place longer in the cocktail,
-remove the glove by cutting it and taking care not to break the fingers to use your frozen hands as ice cubes.

Place the ice cubes in the bowl.

There you are, your Halloween cocktail is ready !
You tried this recipe ?
Mention @petitchef_en and tag #petitchef
Observations:
How to transform this cocktail into a mocktail?
You just don't need to add vodka in this cocktail.

How to decorate this Halloween cocktail?
Here we have made hand ice cubes. We also have a version of this non-alcoholic cocktail on the site with an eye decoration that will inevitably inspire you!
Photos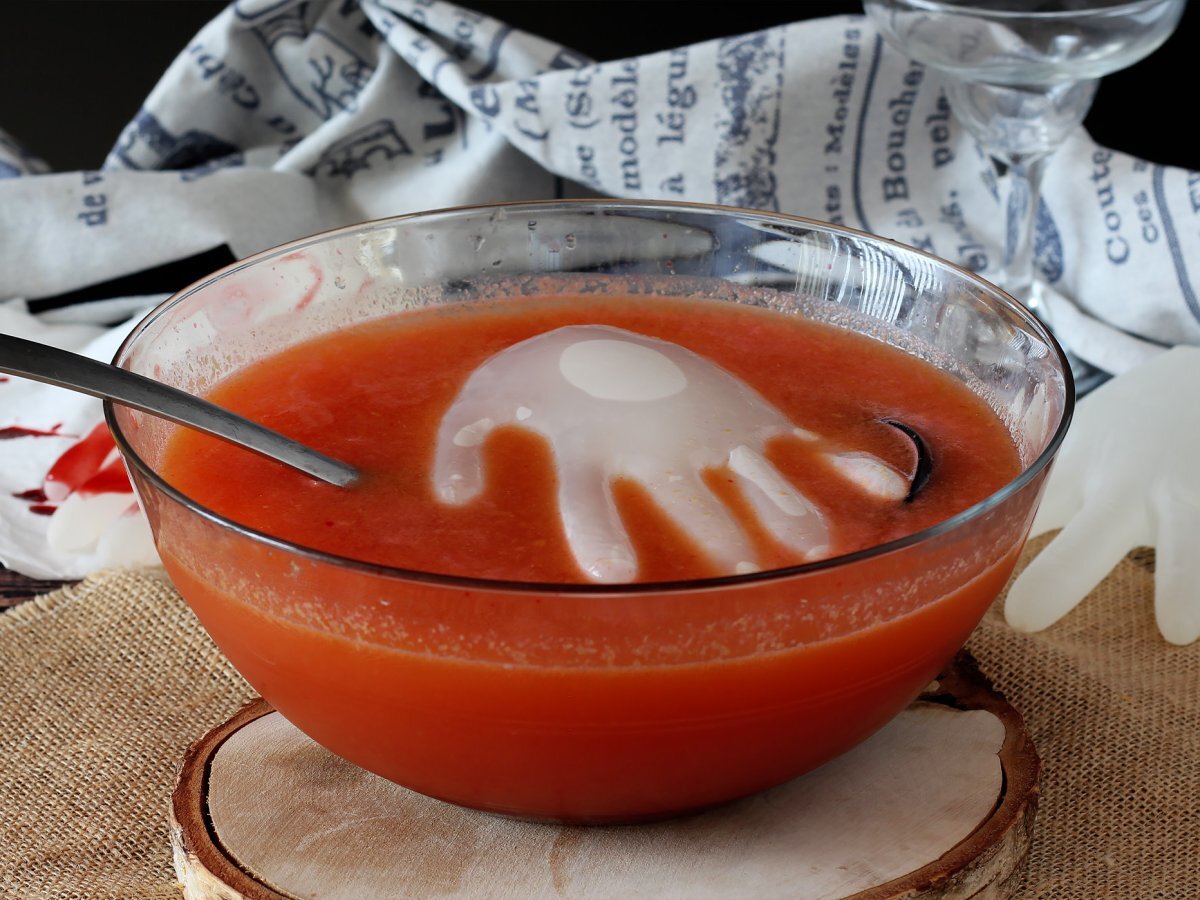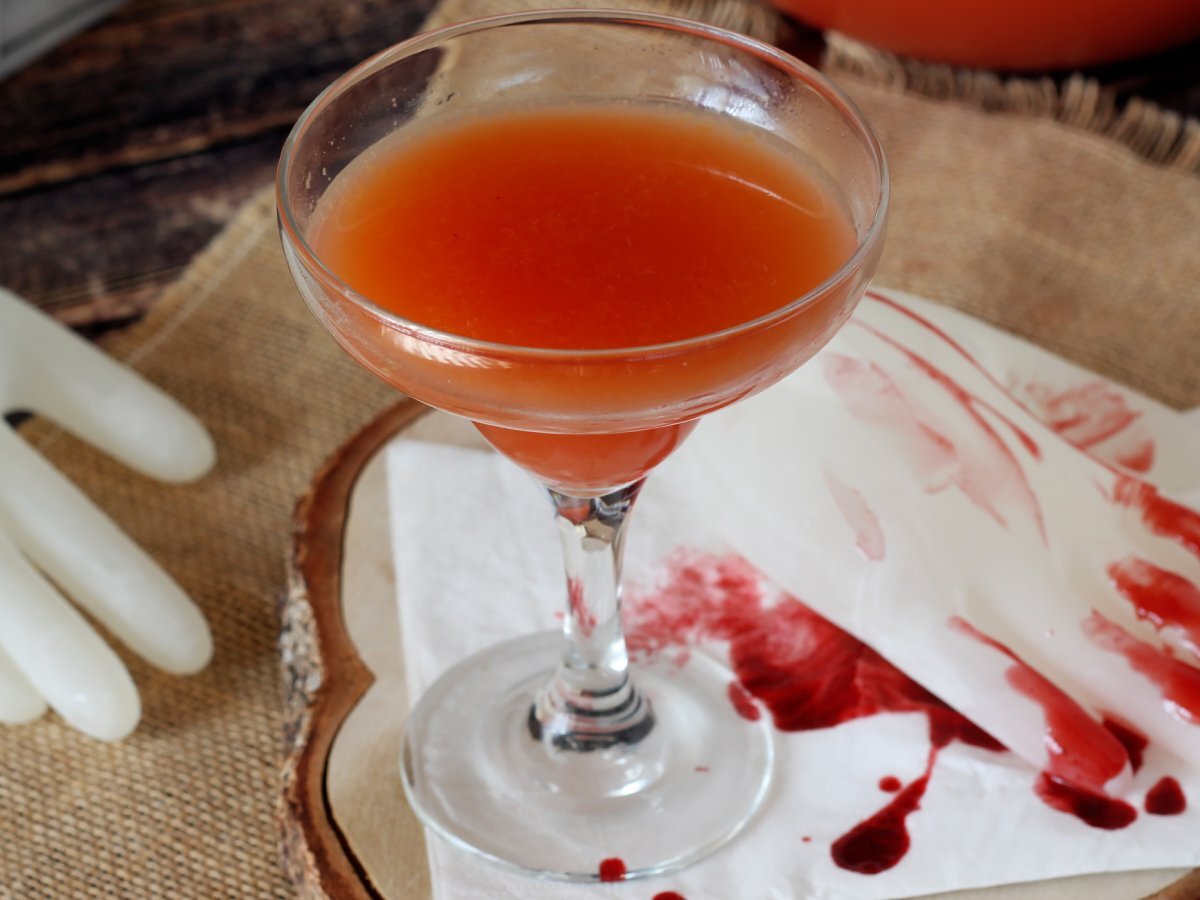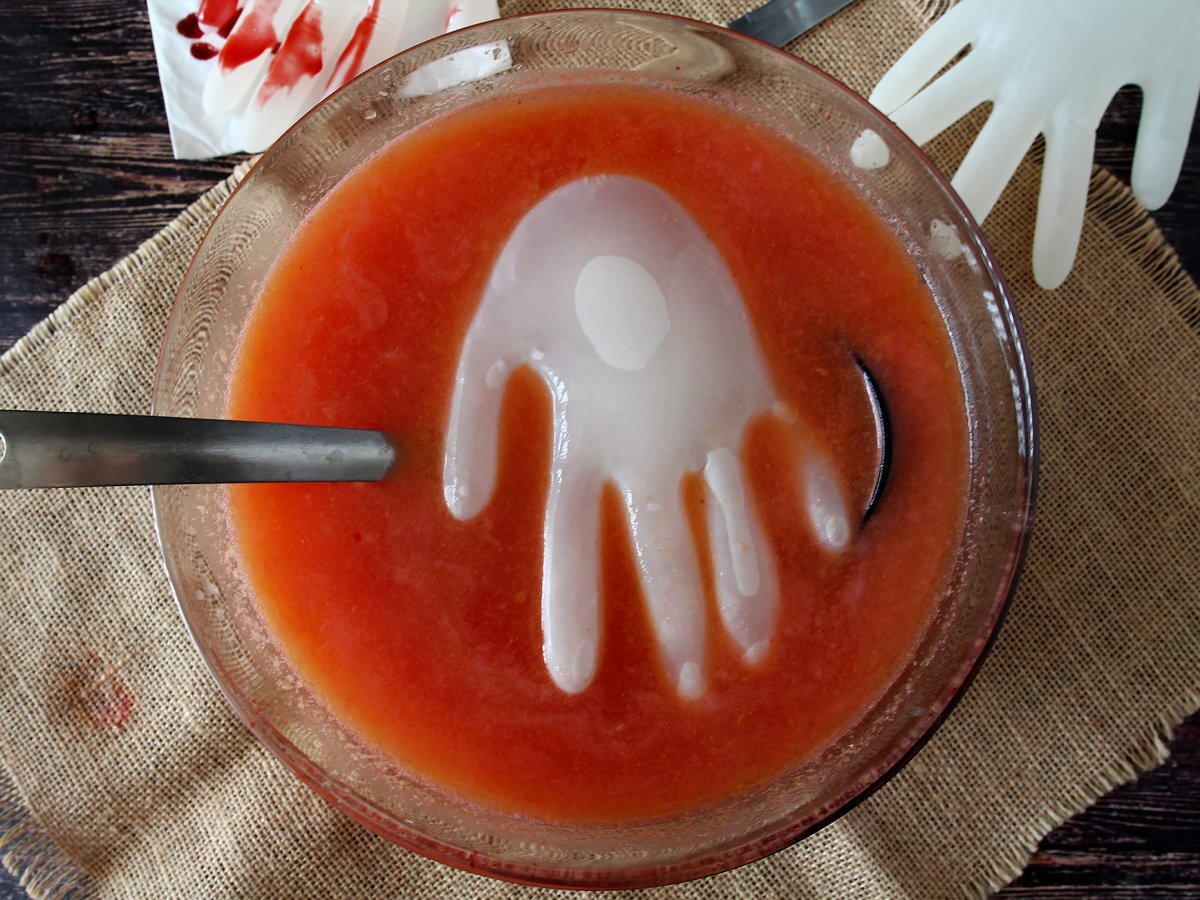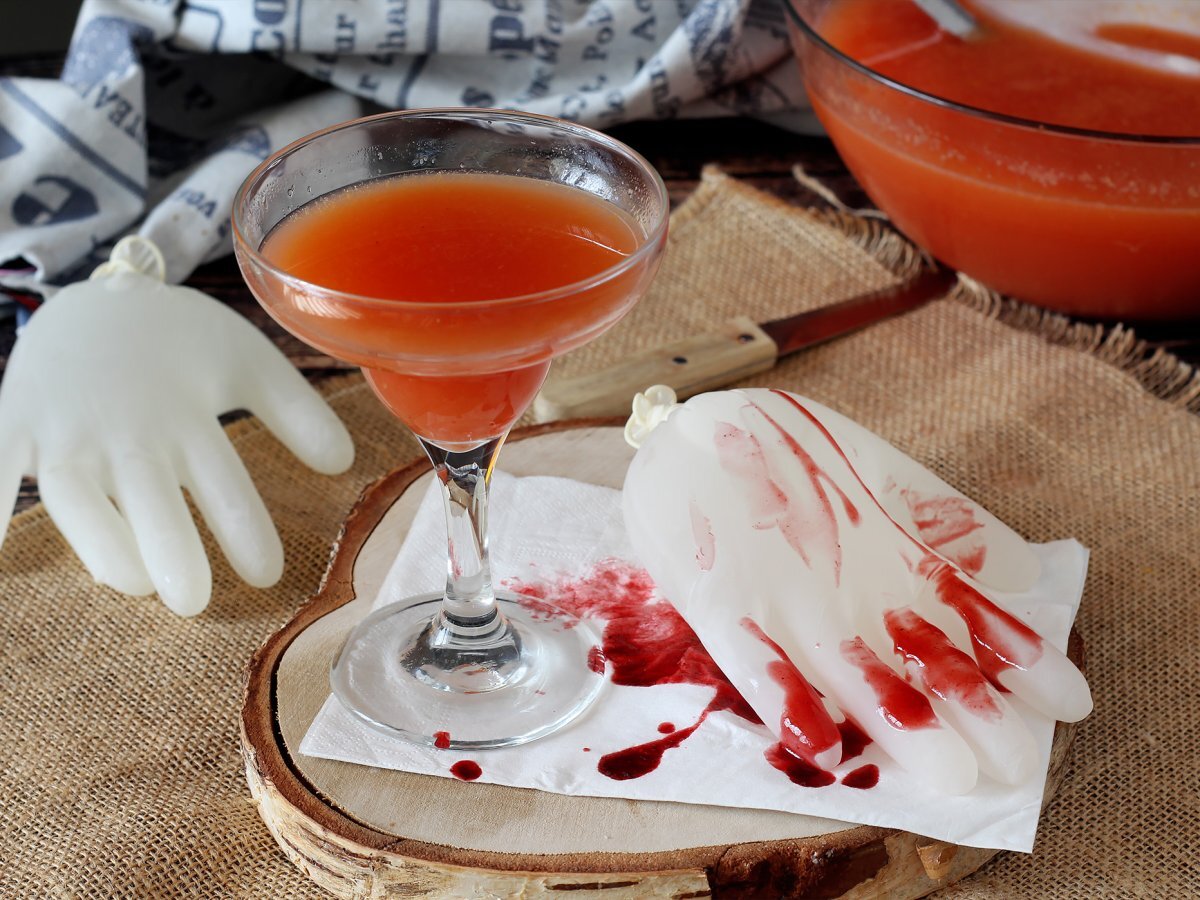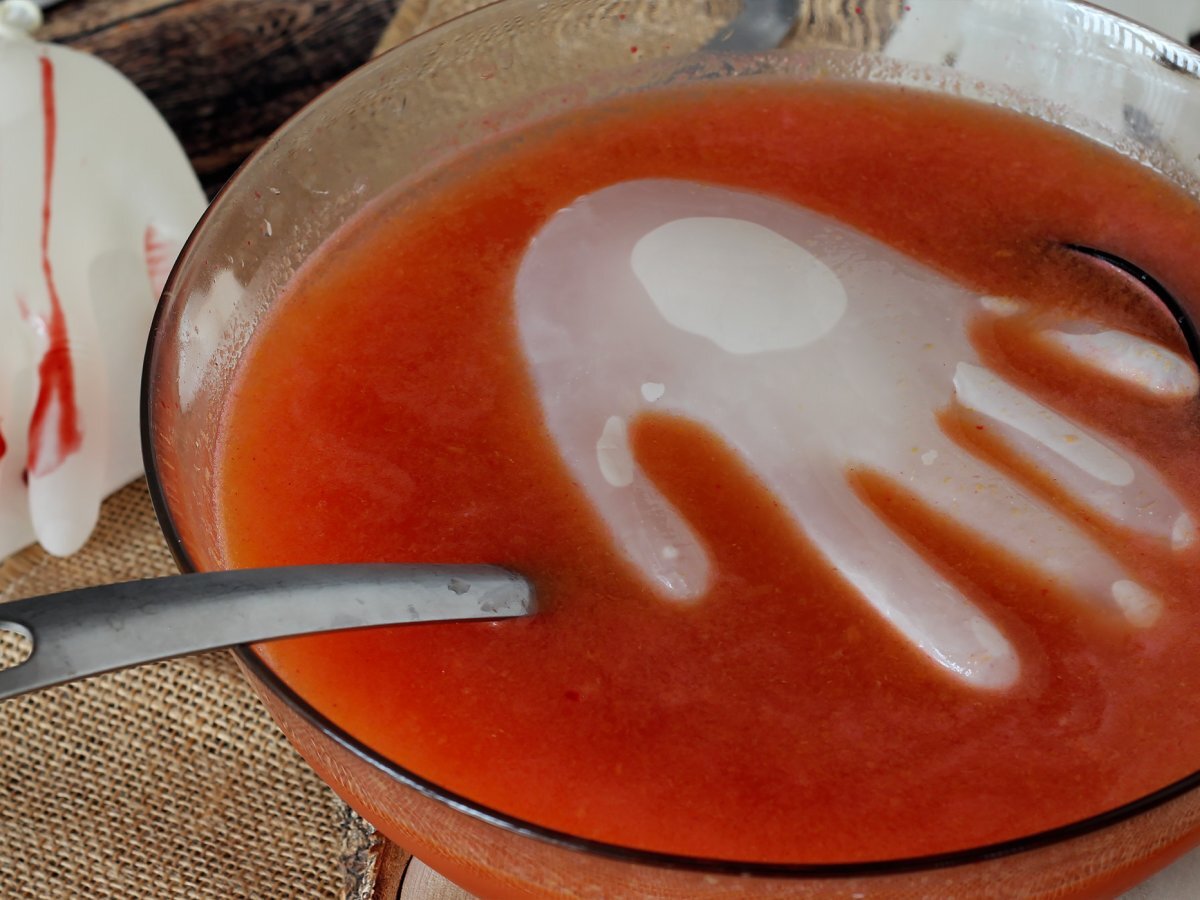 Questions:
You may like
Recipes