Bok Choy Stir Fry with Asian Marinated, Grilled Tofu
Preparation
For the Tofu and Marinade:
Whisk ingredients together and put into a bag with sliced, pressed tofu. Marinate in refridgerator for 30 minutes. Place marinated tofu on a baking sheet and sprinkle with sesame seeds.Bake at 425° for 15 minutes, flip tofu over and bake another 15 minutes. Drizzle with more marinade and bake another 15 minutes being careful not to let get to dry.
For the Stir Fry :
Putting it all together:
Put white part of chopped bok choy, carrots, celery, onion in a bowl. Put green part of chopped bok choy, mushrooms and garlic into another bowl. Open cans of water chestnuts and corn, drain and set aside. When tofu is in it's last 15 minutes of baking, put 2 tabelspoons of coconut oil. In a large Wok that has been preheated over med-high heat for several minutes.
Add carrot mixture and stir fry for about 4-5 minutes. Take out of Wok and put back in bowl.
Add another 2 tabelspoons coconut oil and add mushroom mixture. Stir fry about 2-3 minutes. Add corn and water chestnuts and Tamari and ginger.
Stir fry another 1-2 minutes. Gently combine all veggies together and toss to coat.Serve tofu on top of veggies.
Serve with brown rice if desired. We like to eat this with pickled cucumber salad on the side.
Photos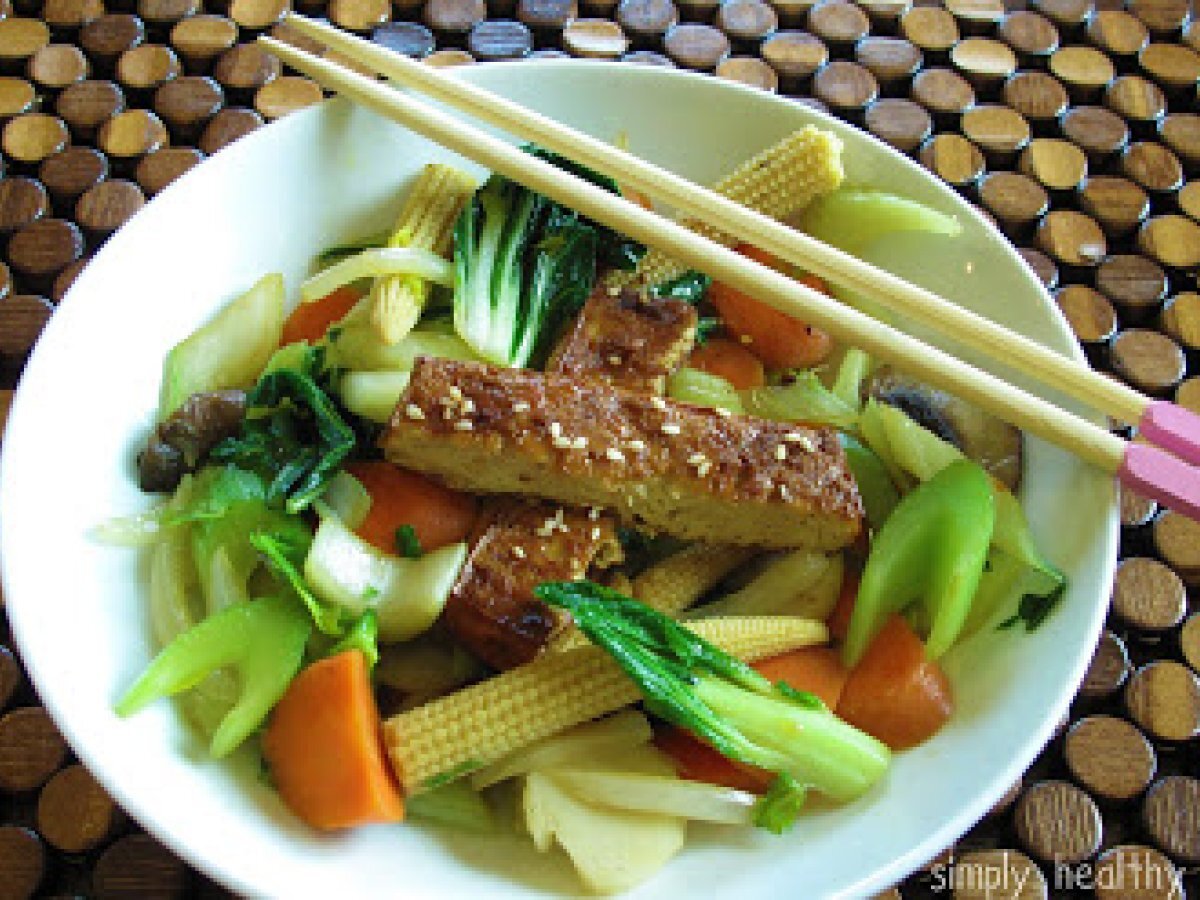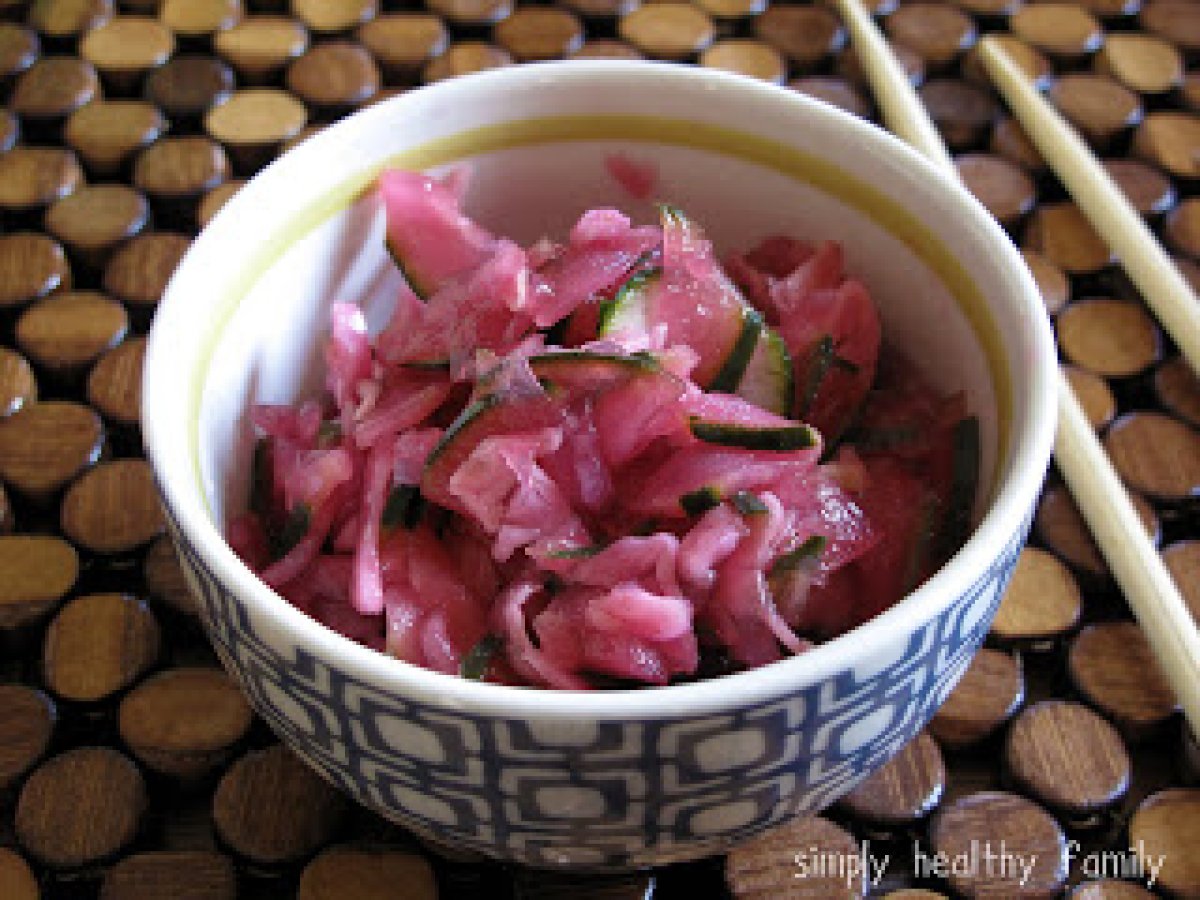 Questions:
You may like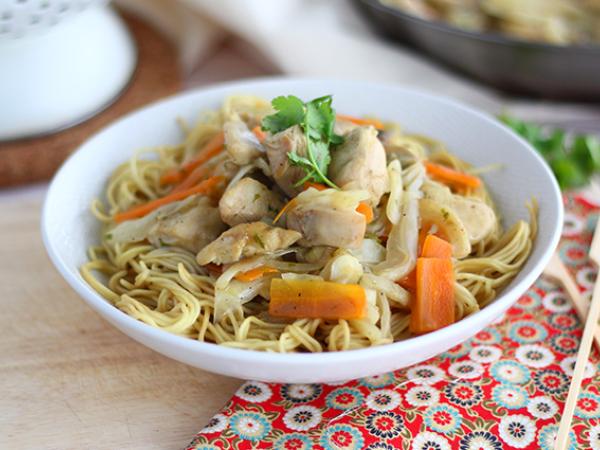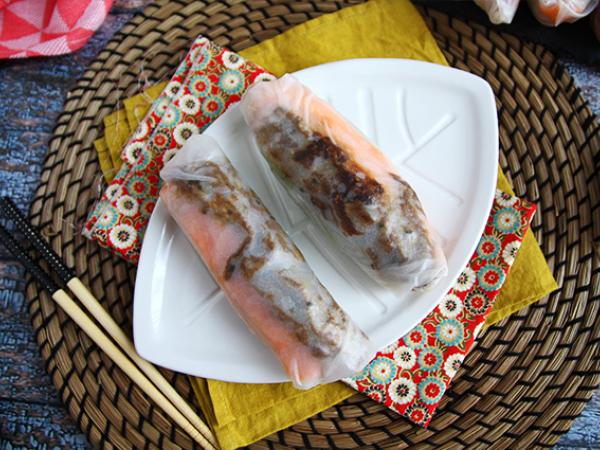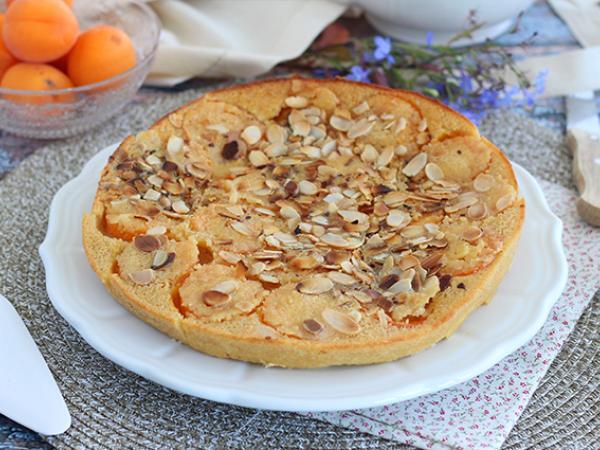 Recipes