Gingery tofu and cabbage stir-fry
Gingery tofu and cabbage stir-fry
This is a good receipe for a good dish!delicious and very easy! good for health.
Ingredients
---
2 cups water
---
---
1/2 a large head of green
cabbage
, thinly sliced
---
1/2 large white
onion
, diced
---
1 red bell pepper, diced
---
1 medium
carrot
, peeled and thinly sliced in rings
---
1-2 tsp. freshly grated ginger root
---
3 cloves of garlic
---
3 T. olive oil (or you could use vegetable or sesame oil)
---
a few good shakes of rice wine vinegar
---
1/4 c. reduced-sodium soy sauce, or to taste
---
salt and pepper to taste
---
red pepper flakes to taste
---
1/3 of a block of extra-firm tofu, sliced and patted - very dry
Preparation
Cook the brown rice in the water with a little salt, covered, according to package directions. Set aside. When as much of the moisture is squeezed out of the tofu as you can manage (pressing gently between paper towels), heat a large skillet over medium high heat and fry the tofu for a few minutes on each side, not moving it around, until it gets golden brown on each side. Remove from pan and set aside.
Using the same pan, add the olive oil and let it heat up for a minute, then add the onion, carrot, and bell pepper. Cook for a few minutes, seasoning with a little salt and pepper and red pepper flakes (I went easy on the salt all the way through this dish because I knew I was going to season it later with the soy sauce).
Add the cabbage and add a little more salt/pepper/red pepper flakes. If your stir-fry looks too dry, add a little more oil. Cook for a few minutes, until the cabbage begins to soften. Add the vinegar and stir-fry everything for a few minutes. When the cabbage has gotten even softer, add the ginger and garlic. Stir-fry a little more.
When the garlic and ginger are fragrant, stir in the rice and the soy sauce and stir-fry a little more. Add the tofu at the very end, careful not to break it up too much with the stirring. If it needs a little more soy sauce, add it. Serve, garnishing with the cilantro and cashews, and enjoy!
Photos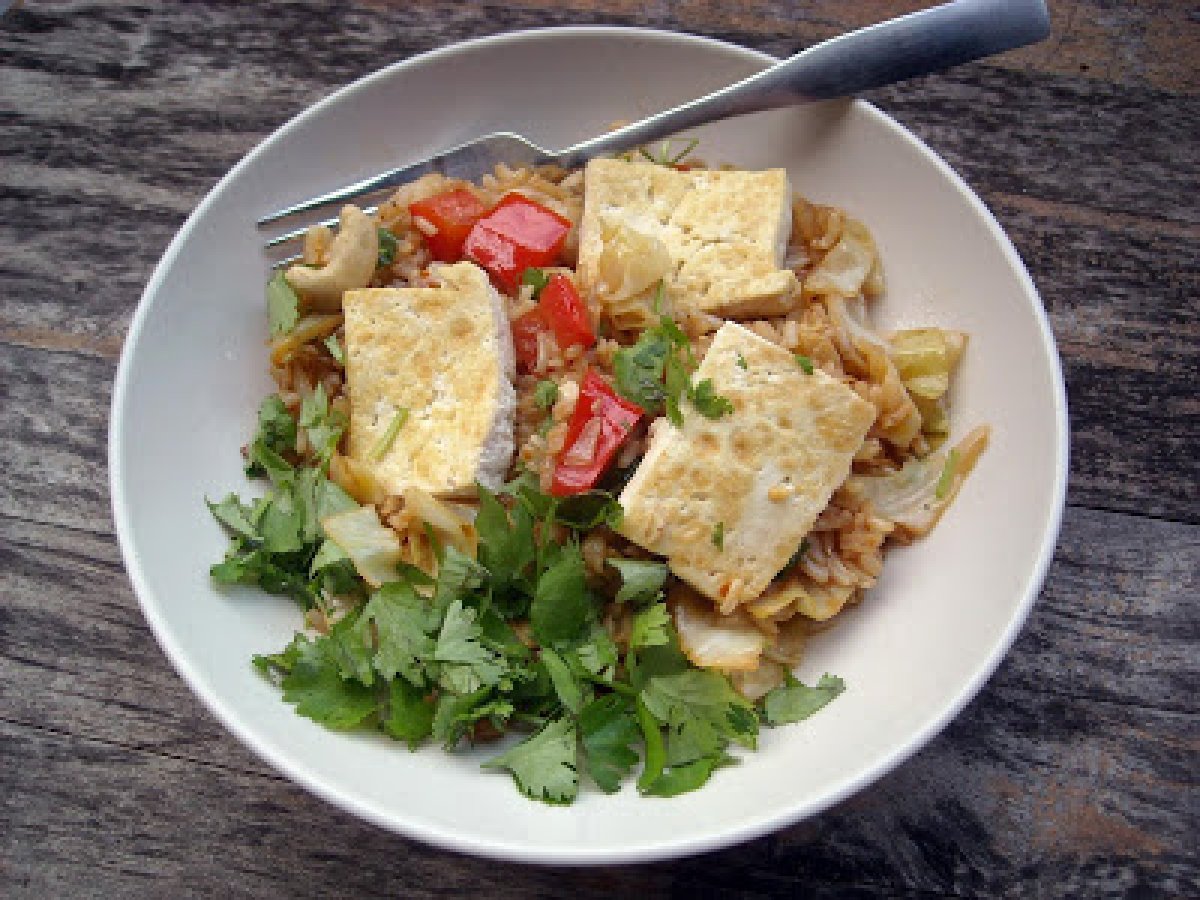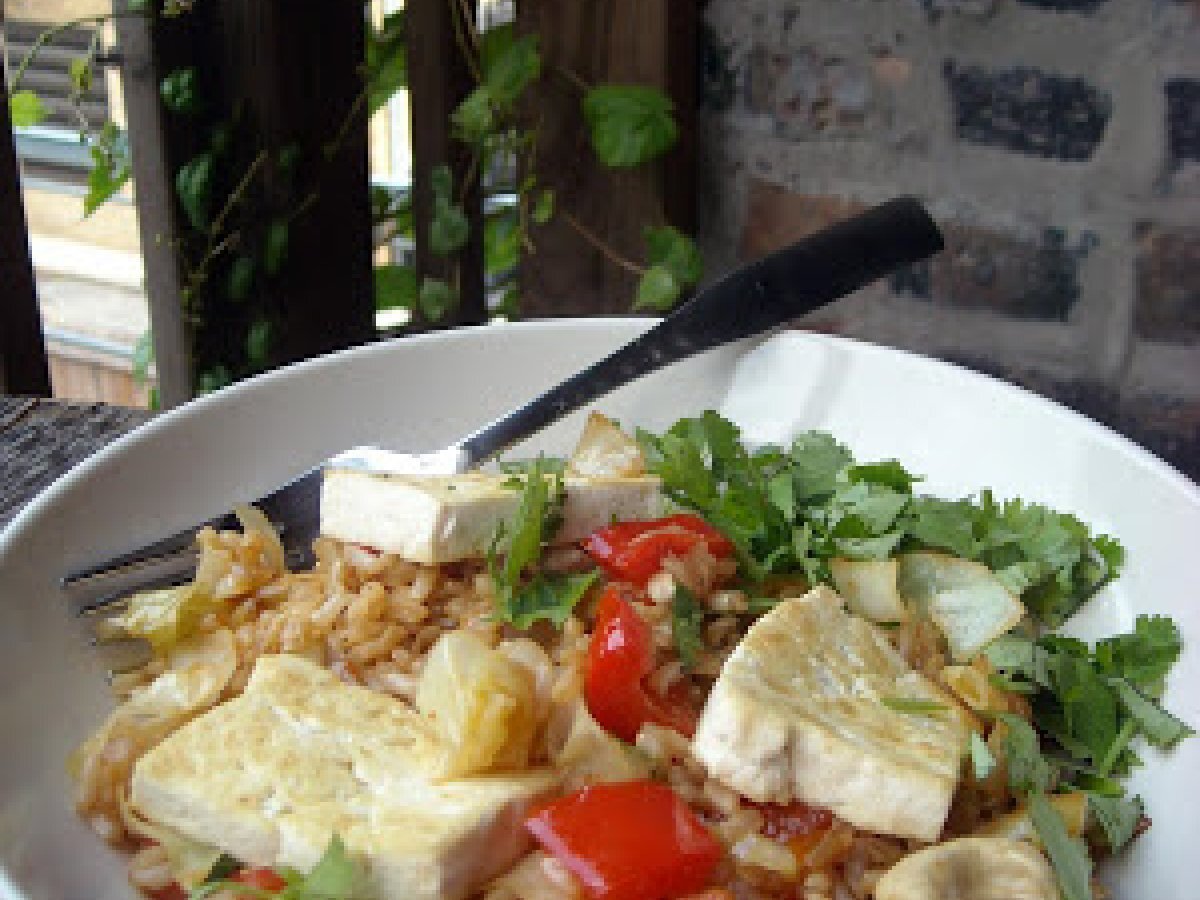 Questions:
Related recipes
Recipes