Carrot ginger soup
Carrot ginger soup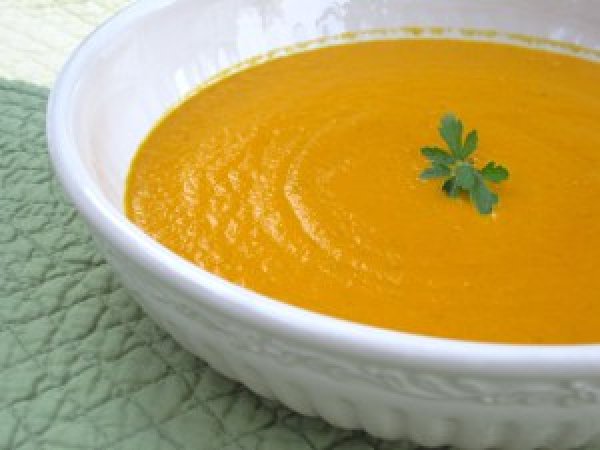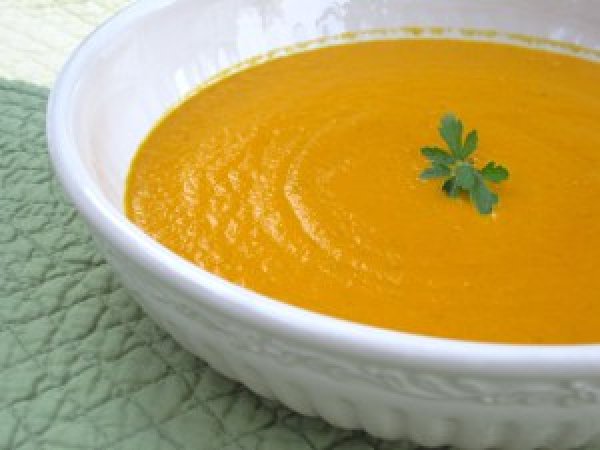 Preparation
Heat the butter in a large Dutch oven or stock pot over medium heat until the butter has melted. Add the garlic, bay leaves, shallots, parsley, celery and carrots. Sauté for about 10 minutes or until all the veggies have softened.
Add 3 cups of the carrot juice and sliced ginger to the pot and stir. Bring to a boil. Turn the heat down to a simmer and then add the cream. Let the soup simmer for about an hour, stirring occasionally.
Remove the bay leaves. Add the pinch of dried basil and a pinch of salt and pepper. Pour the soup into a blender and puree. You may need to do this in stages as all the soup may not fit in the blender all at once.
Pour the pureed soup back into the pot and season with additional salt and pepper to taste. If the soup is too thick, add the remaining 1 cup of carrot juice to thin the soup.
Serve immediately. You can keep it warm on the stove if needed. Just keep the heat on low. This soup can be refrigerated and reheated stove top, or microwave. But it's best freshly prepared.
Related recipes
Recipes